Development of Cooperation between SPbPU and Harbin Engineering University
Development of Cooperation between SPbPU and Harbin Engineering University
On February 8, 2018, a delegation from Harbin Engineering University (HEU), PRC, visited Peter the Great St. Petersburg Polytechnic University with the purpose to discuss prospects for further cooperation. The delegation included Assistant to HEU Rector Yan RUJIAN, Director of the Department of International Relations Liu ZHIQIANG, Director of the Center of Russian Studies Gao TIANMING, and other university professors and associate professors.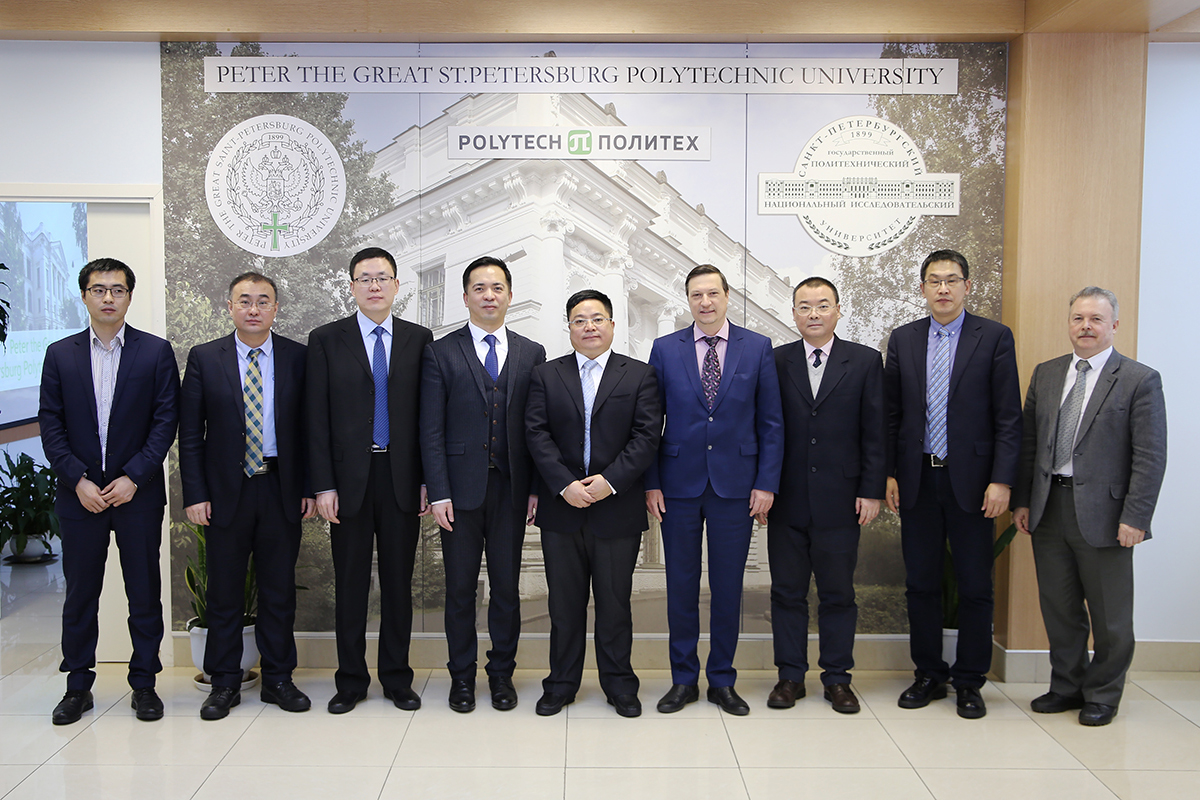 After the tour around the SPbPU International Campus, the honorable guests arrived to the SPbPU Resource Center where they held negotiations with a group of the international office representatives headed by Vice Rector on International Activities D.G. ARSENIEV.
"In the recent time, cooperation between the two our countries is developing very actively. De-facto, we are strategic partners which not once had been confirmed by the leaders of our countries. And, of course, this is reflected in the broadening cooperation with Chinese universities and companies, and we are very pleased that we also have mutual spheres of interests with Harbin Engineering University," Vice Rector ARSENIEV pointed out in his welcome address.
In his turn, in his greeting remarks, Assistant to Harbin Engineering University Rector Liu ZHIQIANG expressed his gratitude for the warm welcome and told the hosting party about the structure and lines of research and education at HEU. Cooperation between the Chinese University and SPbPU has been in progress since 2014. During this period of time, a mutual educational program was developed; 70 students of Harbin Engineering University took courses of the Russian language; for a long while SPbPU instructors worked at the Russian language department of HEU; besides this, specialists from both universities published a number of joint papers.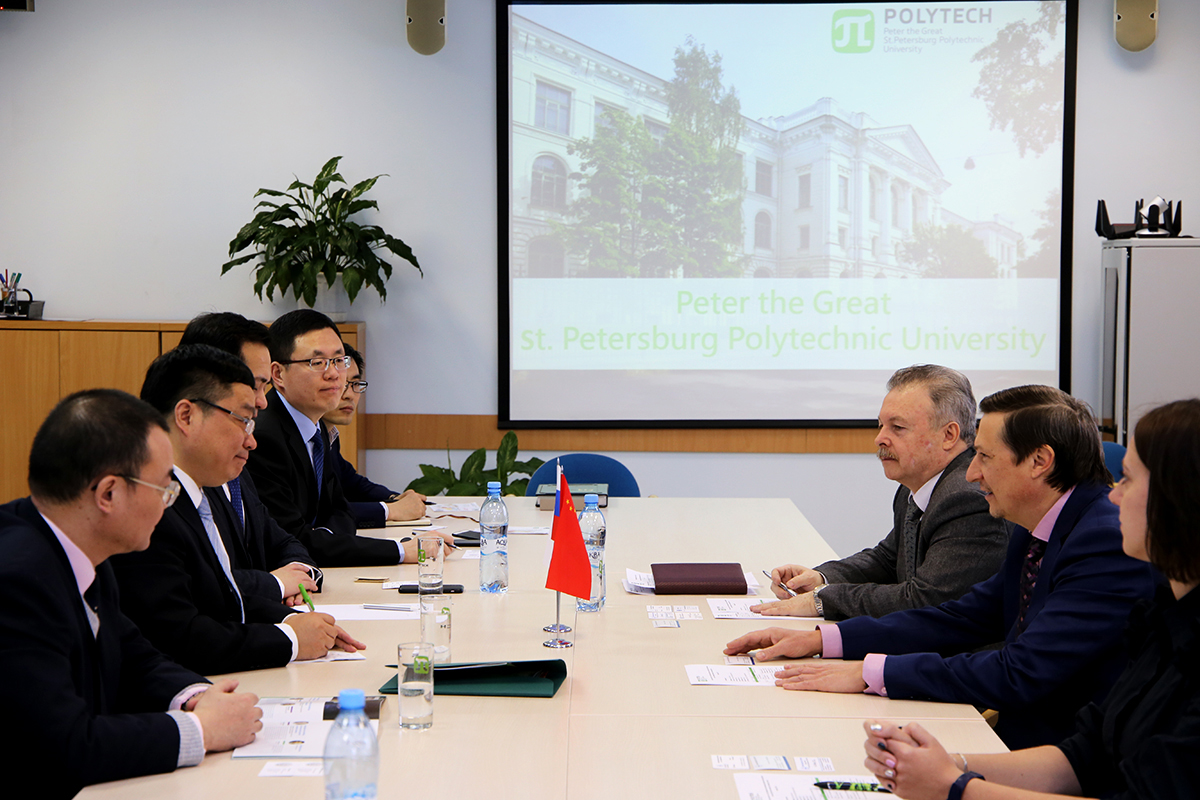 The SPbPU Vice Rector on International Activities pointed out that it is essential for the universities to continue cooperation in the sphere of education and student exchange; he also called cooperation in the sphere of joint researches viable and fruitful. In more details colleagues from Harbin Engineering University discussed these issues with specialists from the Institute of Physics, Nano Technologies, and Telecommunications. Also, within the frame of the visit, the HEU delegation had a session of negotiations with the Director of the Higher School of Cyber Physical Systems and Control V.P. SHKODYREV; the parties discussed the prospects for cooperation in the field of cyber physical systems, navigation, and telecommunications.
Summarizing results of the meetings, representatives of both universities outlined the development vectors for further cooperation. These include establishment of joint educational programs, invitations of HEU and SPbPU professors to teach lectures, and post-graduate students for internships to Harbin Engineering University, and general expansion and development of academic mobility.
Print version