New steps in developing relations between SPbPU and Sharif University of Technology
New steps in developing relations between SPbPU and Sharif University of Technology
On February 7, 2018 the delegation of Sharif University of Technology, Iran (SUT) visited Peter the Great St.Petersburg Polytechnic University.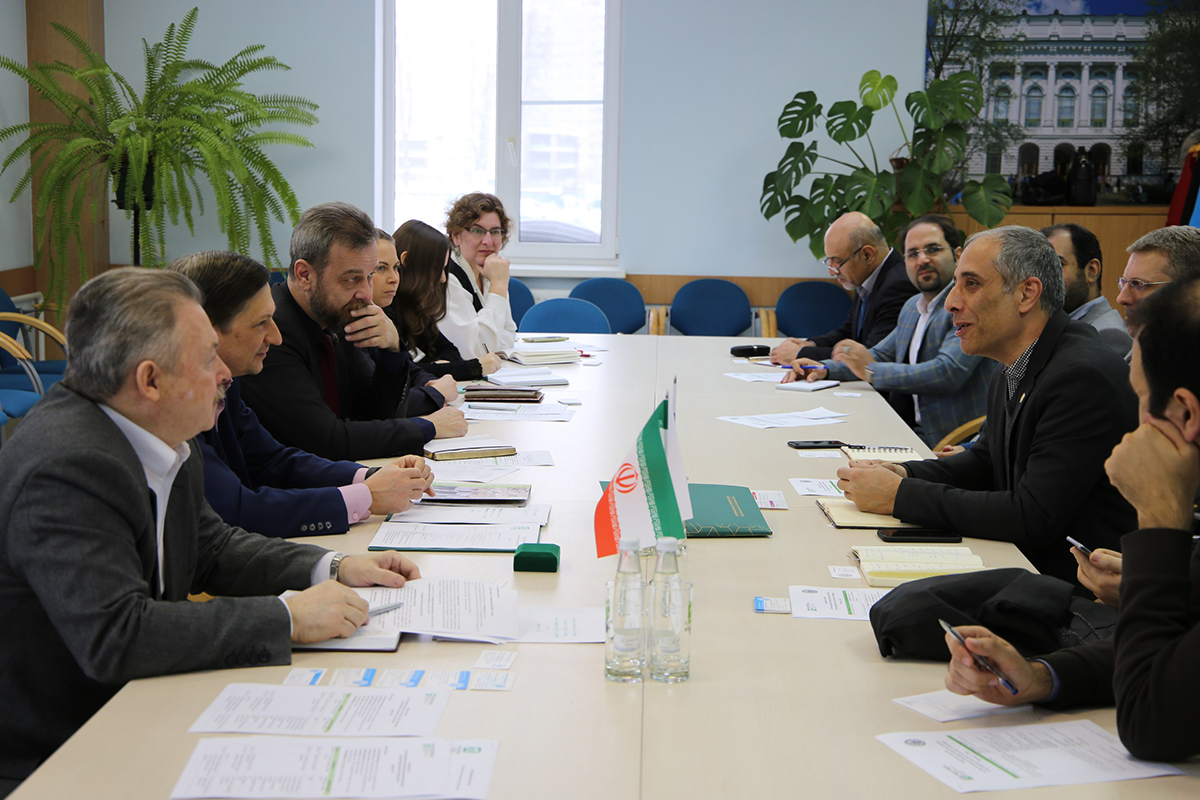 The official delegation of SUT included the Vice-President for Research and Technology Mohammad Reza MOVAHEDI, as well as faculty and representatives of the university institutes. After the excursion to the Main building, the honored guests arrived at SPbPU International Activities Resource Center, where they took part in negotiations with representatives of SPbPU international services and with the Vice-Rector for International Relations Dmitry ARSENIEV.
"It is a pleasure for us that interaction between our higher education institutions is developing very intensively. It traces back to signing an Agreement on Cooperation in 2016. We hope that today's negotiations and meetings with representatives of SPbPU institutes will signify a new stage of productive and fruitful partnership", - according to Dmitry ARSENIEV and his welcoming speech.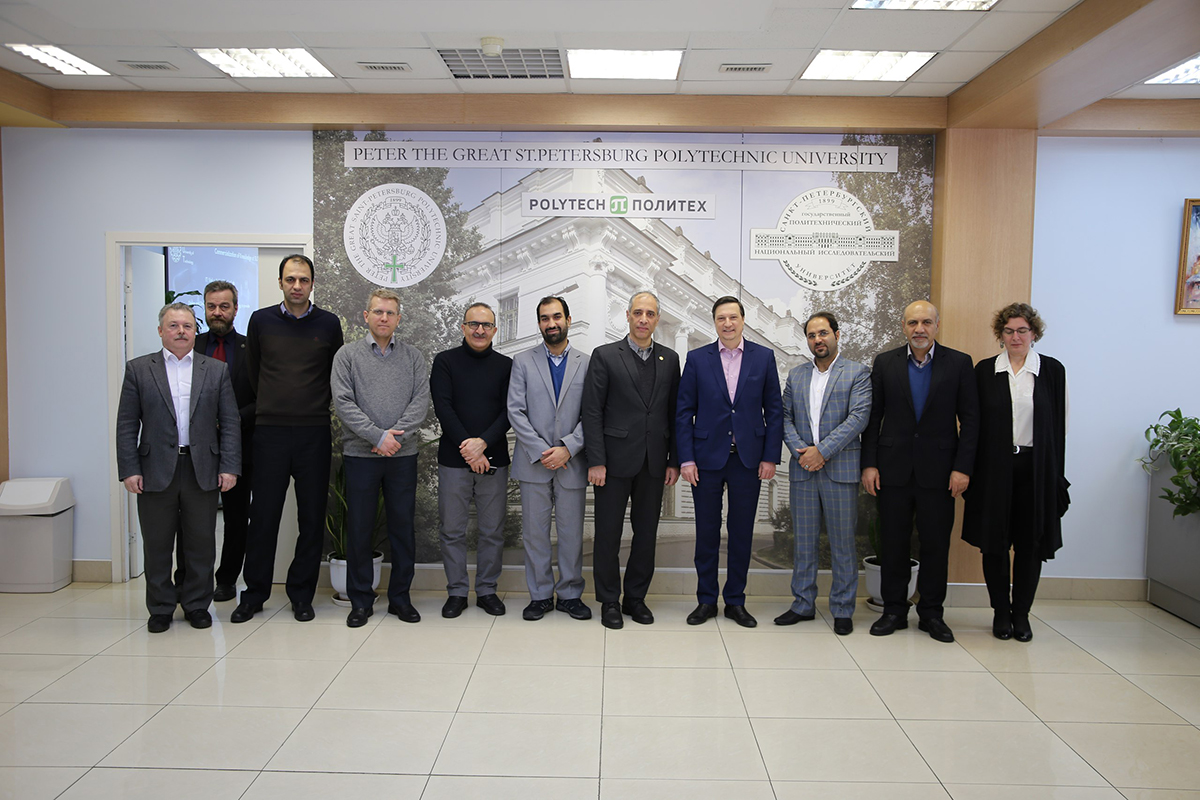 In his turn, SUT Vice-President for Research and Technology Mohammad Reza MOVAHEDI expressed his gratitude to SPbPU leadership for the warm welcome and hope for strengthening ties between universities. Both sides agreed that for further favorable and mutually beneficial cooperation it is important that representatives of both universities participate in joint programmes and projects. In particular colleagues from Sharif University of Technology proposed to organize a spring seminar in 2018. Within this seminar SPbPU and SUT faculty and research groups could discuss future joint research work in detail.
Representatives of Sharif University of Technology were invited to take part in the International Polytechnic Week. This is the annual event aimed at sharing experience with experts and specialists from leading academic and research organizations from around the world.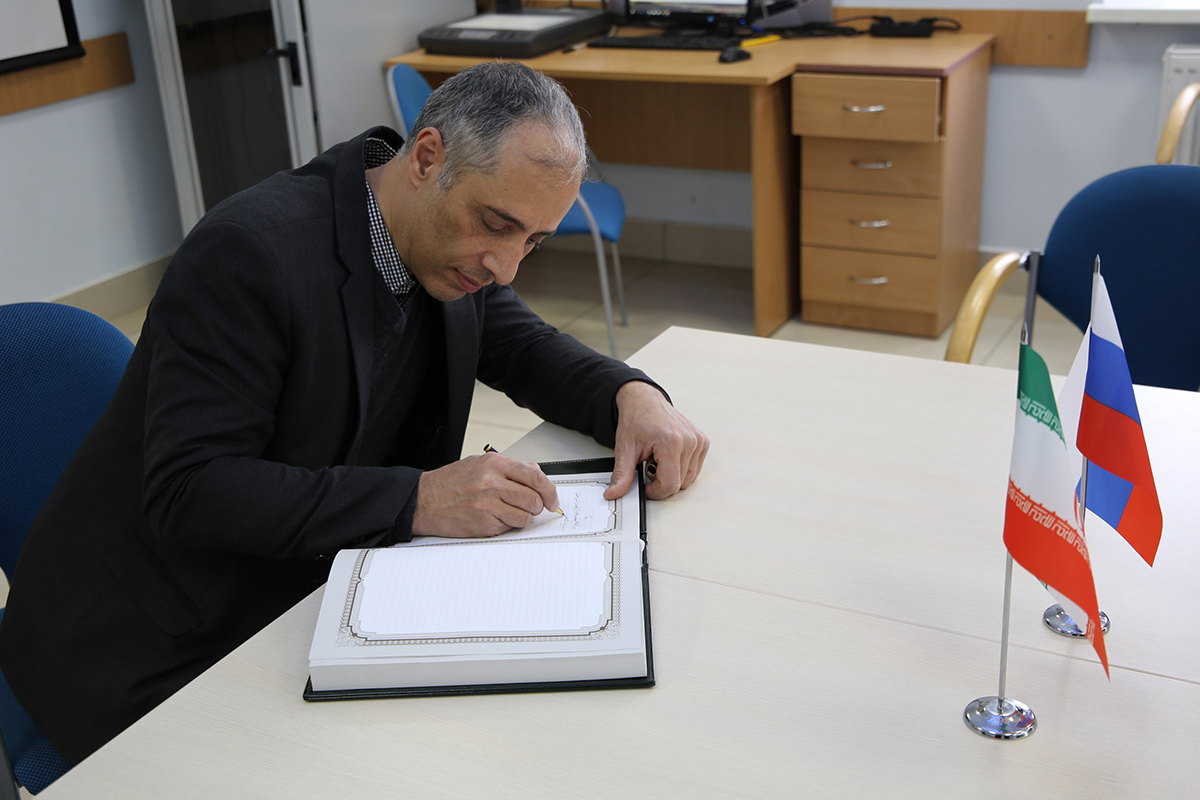 At the end of negotiations a delegation from Iran had a busy programme of visits to laboratories and institutes of SPbPU.
Particularly, the guests visited the Laboratory of Lightweight Materials and Structures, took part in negotiations on cooperation in the field of computer science and technology at the Supercomputer Center and visited the Institute of Advanced Manufacturing Technologies, the Institute of Energy and Transport Systems, the Institute of Industrial Management, Economics and Trade and the Institute of Computer Science and Technology.
Summarizing the meetings and negotiations, the parties determined important directions for further cooperation. In addition to participation in joint international events plans of SPbPU and SUT include joint research in the field of turbomachinery, electric engineering, power engineering and economics and management. As well, there was an active discussion of the exchange opportunities for faculty and students, training of Iranian students in SPbPU educational programs taught in English, joint applications for financing projects and participation in joint research developments. We are looking forward to the planned cooperation event - a research seminar in spring of 2018.
Print version