Students from Institute of Industrial Economics and Management together with their Dutch Colleagues Study International Strategic Management
Students from Institute of Industrial Economics and Management together with their Dutch Colleagues Study International Strategic Management
The Institute of Industrial Economics and Management (IIEM) of St. Polytechnic University is successfully developing international and scientific relationships with universities in the Netherlands. The second stage of an international short-term educational program (International Strategic Management Program) has finished recently. The program was organized by the Strategic Management Department of IIEM and the International Business Department of Zuyd University of Applied Sciences.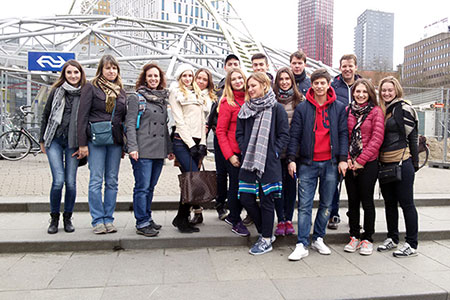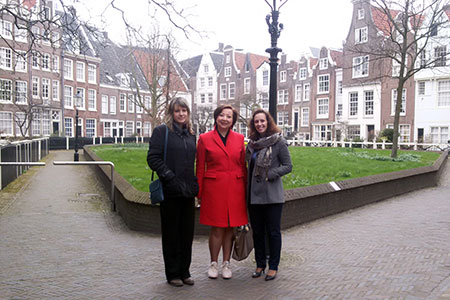 The first stage of the program took place in St. Petersburg Polytechnic University in November 2014. Twenty-five Dutch students were studying together with Russian IIEM students for a week. The second stage took place in the Netherlands in Zuyd University. Some Polytechnic University students attended lectures there, visited workshops, participated in discussions, and collaborated on international research projects. Russian students also visited Dutch companies (Thomas Regout, Royal Mosa, Heineken) and got some insights about international business in Europe. It was decided to hold such two-stage international programs together with Zuyd University every year in autumn and in spring.
Professor O. V. Kalinina and Assistant Professor S. A. Tulaeva from IIEM visited VU University Amsterdam (previously, Dutch counterparts visited the Polytechnic University in December 2014). While meeting the Scientific Director of ABRI Research Institute VU, Svetlana Hapova signed a cooperation agreement concerning PhD programs in management. Also there were discussed some aspects of international research projects in business and management and sharing experience in international publishing. While meeting Professor Christopher Wickert, the representatives of the Polytechnic University discussed co-projects researching corporate social responsibility in Russia and Europe. VU University Amsterdam partners are going to visit St. Petersburg in autumn, 2015.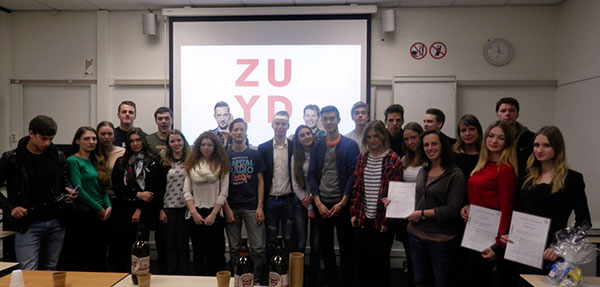 For reference:
VU University Amsterdam was founded in 1880. It is the 181st in QS rankings. ABRI Research Institute VU was founded by VU University Amsterdam in 2009. It is one of the largest European research centers in business and management.
International Relations Office
Print version