Foreign graduates represented Polytechnic University at the Russian-African Public Youth Forum
Foreign graduates represented Polytechnic University at the Russian-African Public Youth Forum
Foreign graduates of Polytechnic University took part in the Russian-African Public Youth Forum, which was held in Moscow and broadcast online around the world. The forum was organized by the Ministry of Science and Higher Education of the Russian Federation, the National Council of Youth and Children's Associations of Russia, the World Association of Graduates of Higher Education Institutions, the African Business Initiative Union, and others. The event was held as part of Russia's international strategy to develop and strengthen trade, economic, social and cultural relations with the countries of the African continent.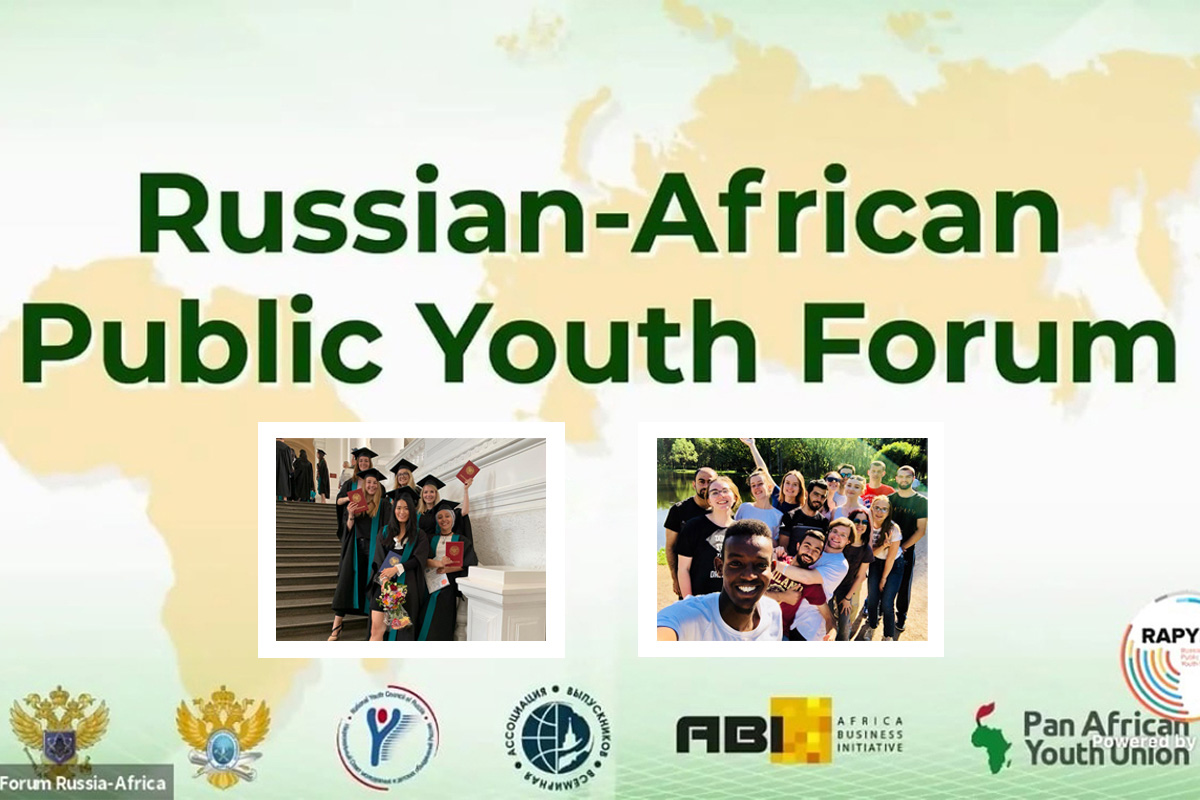 Effective interaction between Russian and African youth is an integral part of the development of economic, political, and humanitarian cooperation. At the forum, SPbPU graduates Hanaa ITRI (Morocco) and Aboubaker Issa (Djibouti) spoke about the most memorable moments of their student life, peculiarities of studying in Russia and participation in various projects.
"I was interested to learn about Russia's strategy to develop and strengthen economic, social and cultural ties with the countries of the African continent," shared Hanaa ITRI. "In my speech, I talked about my studies at Polytechnic University and the invaluable experience I gained within its walls. My life in Russia was greatly influenced by the PolyUnion International Student Club, which does a great job in helping international students adapt to life in Russia, learn about new cultures, and develop international friendships."
"My presentation was also dedicated to how my studies at Polytechnic University were conducted, how relationships with students and professors were built," said Aboubaker Issa. "I also spoke about TutorForces, which has been working at SPbPU for several years now. TutorForces became my Russian family, its members render great support to foreign students, help them to get accustomed to the new environment, and hold a lot of interesting events.
Life after graduation from Polytechnic University is going well for the international graduates: Hanaa ITRI, a graduate of the Institute of Industrial Management in Economics and Trade, continues her postgraduate studies and works as an assistant professor at the Higher School of Management and Business. At the same time, Hanaa founded her own company and is developing a business selling cosmetics from Morocco. Aboubaker ISSA graduated with a Master's degree program at the Institute of Computer Science and Technology, returned to his native country of Djibouti, and works as a programmer at the Ministry of Higher Education and Scientific Research.
The organizers noted the bright and emotional performance of Polytechnic graduates, whose positive energy was transmitted to all forum participants, even through the screens of computers and mobile devices.
Prepared by the SPbPU International Office
Print version