International applicants check up on admission to Polytechnic University
International applicants check up on admission to Polytechnic University
More than 300 international participants from Latin America, the Persian Gulf, the Middle East and North Africa visited Polytechnic University's virtual booths at two international educational fairs: Begin South America Online Edu Fair and EDUGATE 2022. Both events are among the largest in their regions and annually bring together leading universities and recruiting companies from different countries.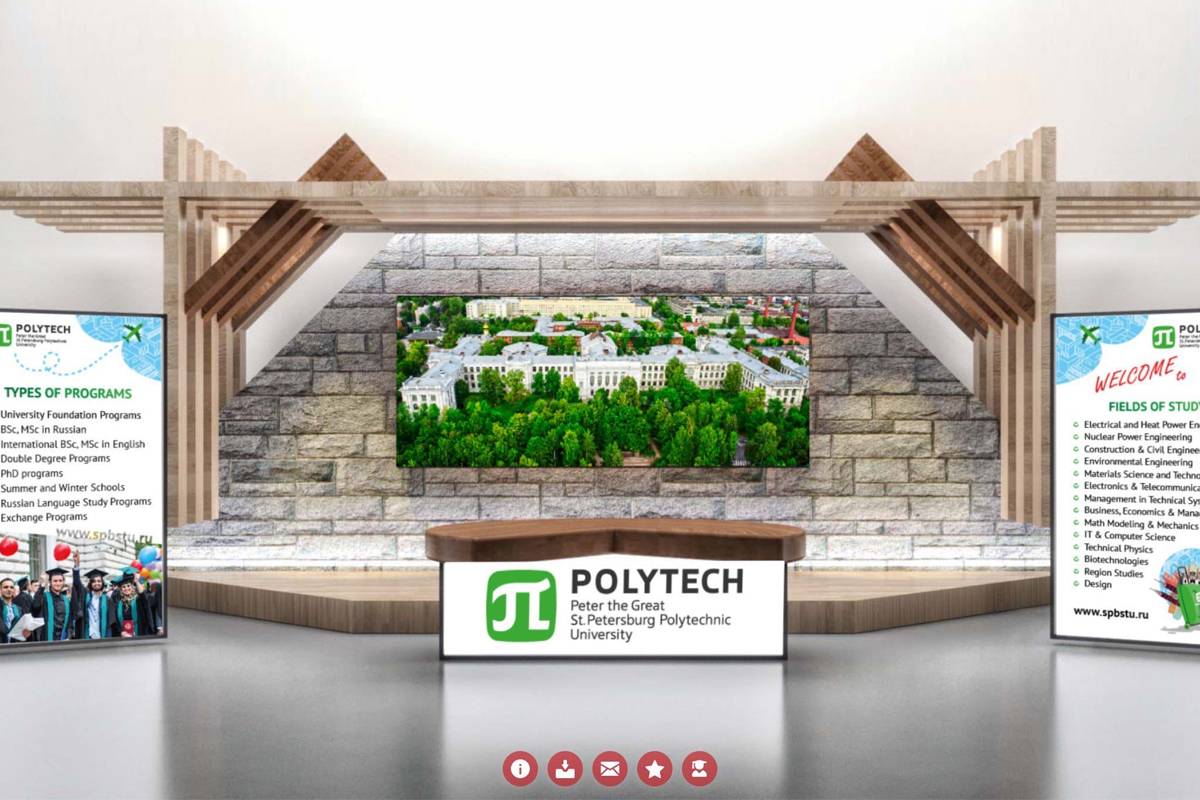 Both fairs were held online. Representatives of the international Office of Polytechnic University held consultations at the virtual stand of SPbPU, conducted prompt correspondence in online chats and gave detailed information about the rules of admission, implemented programs and the student life of the university in webinars. At the Begin South America Online Edu Fair more than 140 participants from Argentina, Uruguay, Colombia, Peru, Paraguay, and Ecuador were consulted about admission to Polytechnic. The international applicants were mainly interested in undergraduate and graduate degree programs in civil engineering, engineering, information technology and liberal arts.
EDUGATE 2022 is one of the largest fairs not only in Egypt, but also in the Middle East. As part of the Polytechnic, not only prospective international applicants, but also their parents, visited the virtual stand of our university. Also among the visitors were high school students from Egyptian schools who will graduate next year but are already considering options to continue their education in Russia. More than 150 foreign participants from the Persian Gulf, Middle East and North Africa received consultations from SPbPU representatives. They were mainly interested in the Bachelor's degree programs and professional prospects in general. Also, representatives of the Polytechnic University told applicants about university foundation programs, where they can learn Russian, about housing in SPbPU dormitories, and opportunities for participation in the Open Doors international competition for foreign citizens.
Polytechnic University has new countries to deal with and new fairs to display. In the near future, the university will participate in large-scale international educational events in Turkey, Tunisia, Algeria, Morocco, Uzbekistan, Tajikistan, and other countries.
Prepared by the SPbPU International Office
Print version