International Polytechnic Winter School: 140 participants
On January 22, 2018, the International Polytechnic Winter School opened its doors at Peter the Great St. Petersburg Polytechnic University. This already is the third Winter School for international and Russian students held by SPbPU organized by the Institute of Energy and Transport System (IETS of SPbPU). In comparison with the previous year, the number of participants has tripled: 140 young people from Russia, China, South Korea, Italy and the Czech Republic are going to study at the educational modules of the Winter School 2018.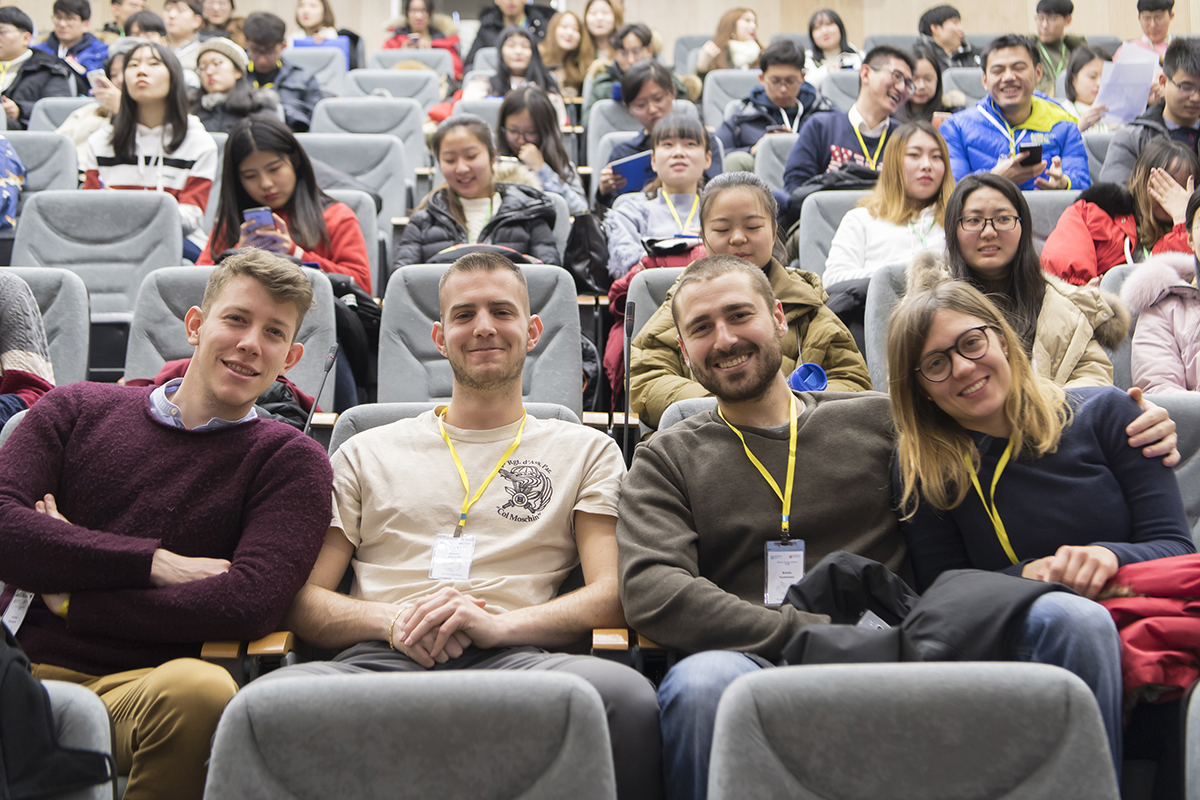 The participants were to choose between three educational modules of Electrical Engineering, Nuclear Engineering and Turbomachinery. Lectures will be taught by leading specialists from several countries. Representatives of the State Atomic Energy Corporation ROSATOM traditionally share their experience and knowledge in the sphere of nuclear energy with students of the International Polytechnic Winter and Summer Schools. Professor V.V. Artisyuk, Vice-Rector for International Cooperation of the Central Institute of Advanced Training, ROSATOM, delivered his lectures to students in 2016, while a former Rosatom expert, now Technical Director of Enersense Vitaly Ermolaev took part in the International Polytechnic Summer School in 2017. In 2018, the students will listen to the lectures delivered by I.S. Filipiev from the Rosatom Technical Academy.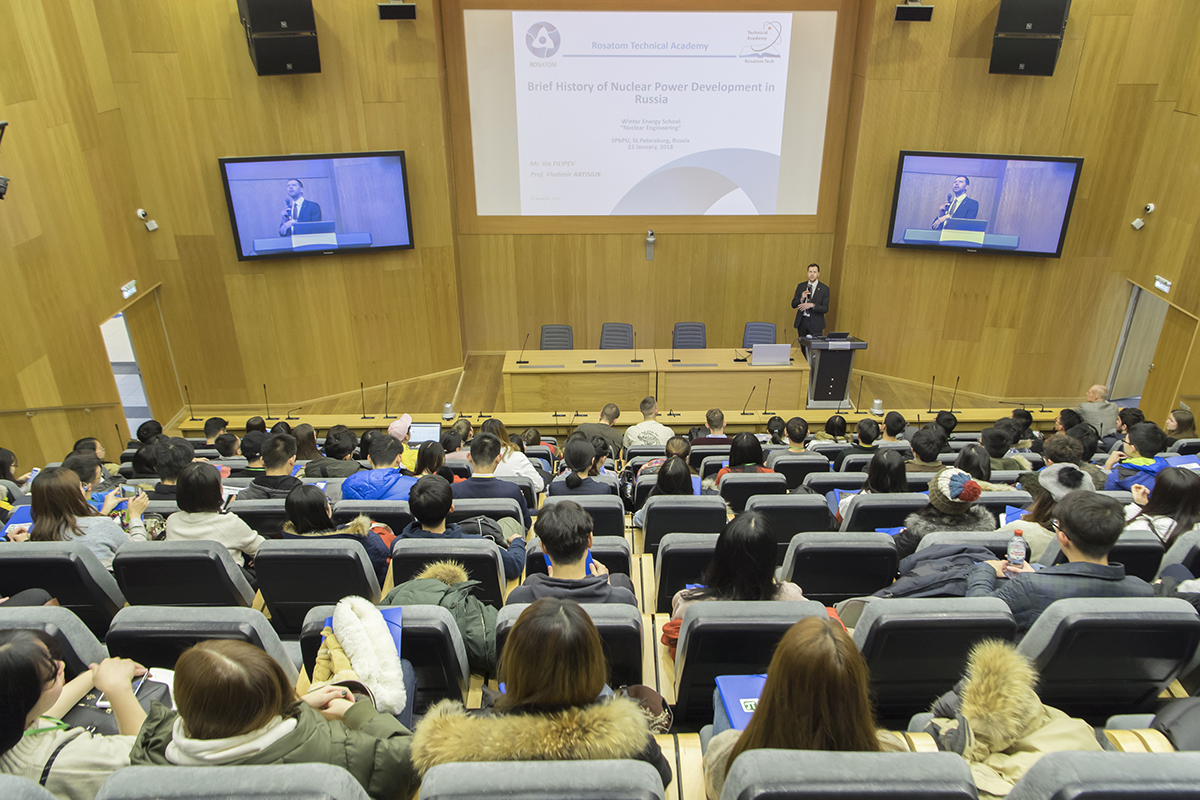 Professor Marco Enrico Ricotti from Politecnico di Milano (Polimi, Italy) has a rich experience of teaching at SPbPU. 'It is not difficult to work with international students, but it's very responsible and inspiring. I think the main goals of International Polytechnic Winter School are sharing experiences between professors and students, and acquisition of knowledge', - Professor Ricotti says.
The International Polytechnic Winter School will last until February 2, 2018. Except for the lectures, the students will take several field trips. They will visit the Leningrad Nuclear Power Plant; the Electroapparat Plant of High-Voltage Equipment; a department of the Siemens Company; the leading Russian power engineering holding JSC 'REP Holding'; Power Machines, one of the world's largest power engineering companies, and other. The cultural program of the Winter School is traditionally full of various events. A team of volunteers from the students' organization 'Adapters' will organize a photo quest around the city, a loop tour and an unconventional tour around the SPbPU campus. Also, the students will have the opportunity to improve their speaking skills at the language club, join the event dedicated to the cultures of various countries, take part in a joint team project, etc.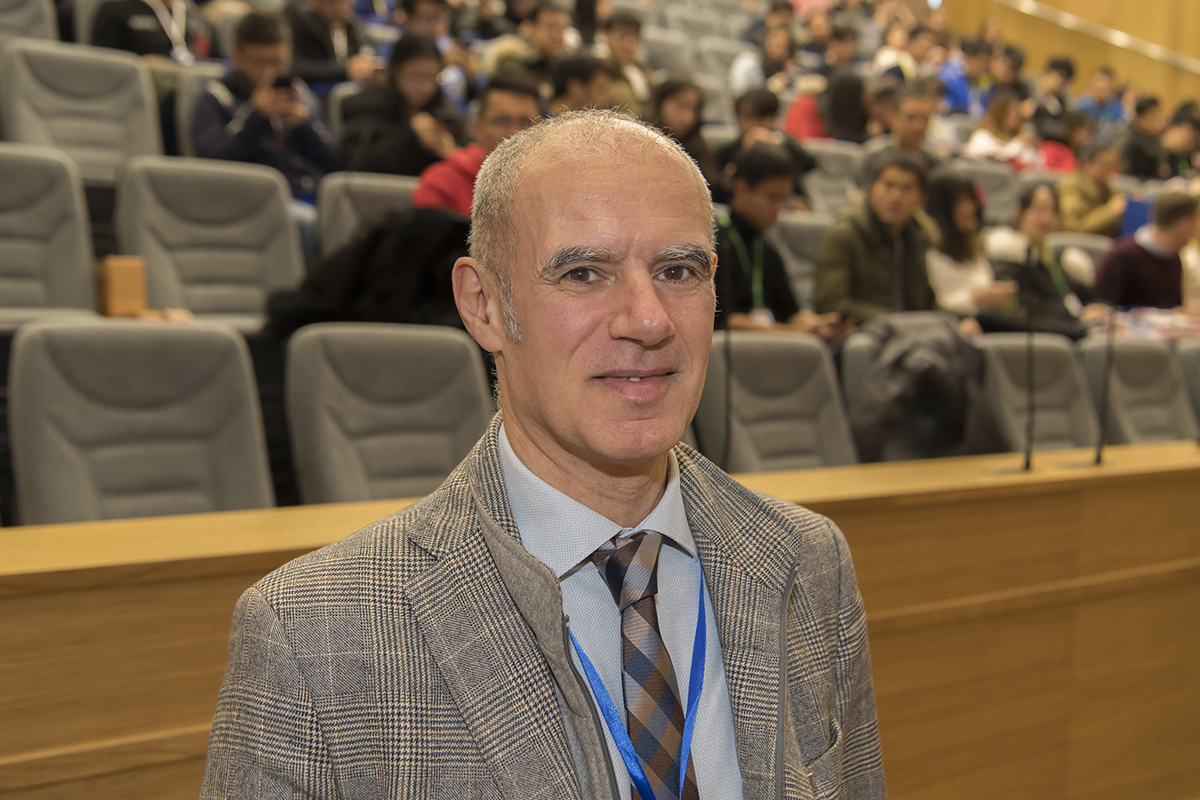 'I hope we will have a learning experience, valuable knowledge and have a great time here at International Polytechnic Winter School. It's wonderful that we will have lots of different trips and excursions', , - the student from the Czech Republic Michaela Rabochova says.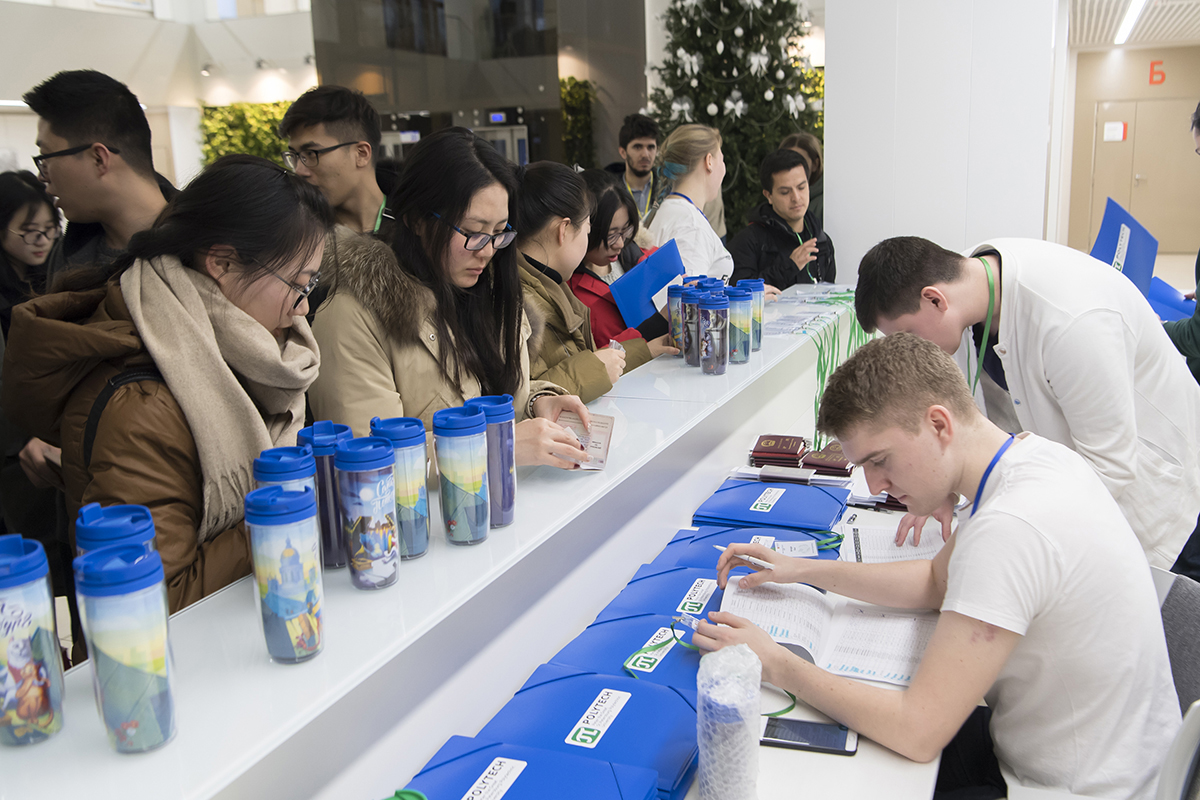 There will be many events which will help international students get used to student's life in Russia. This is why we can say any doubt: the International Polytechnic Winter School unites science, friendship, mutual understanding and team spirit.
Print version