International Polytechnic Summer in Full Swing
The International Polytechnic Summer School 2016 brings together students from 47 countries.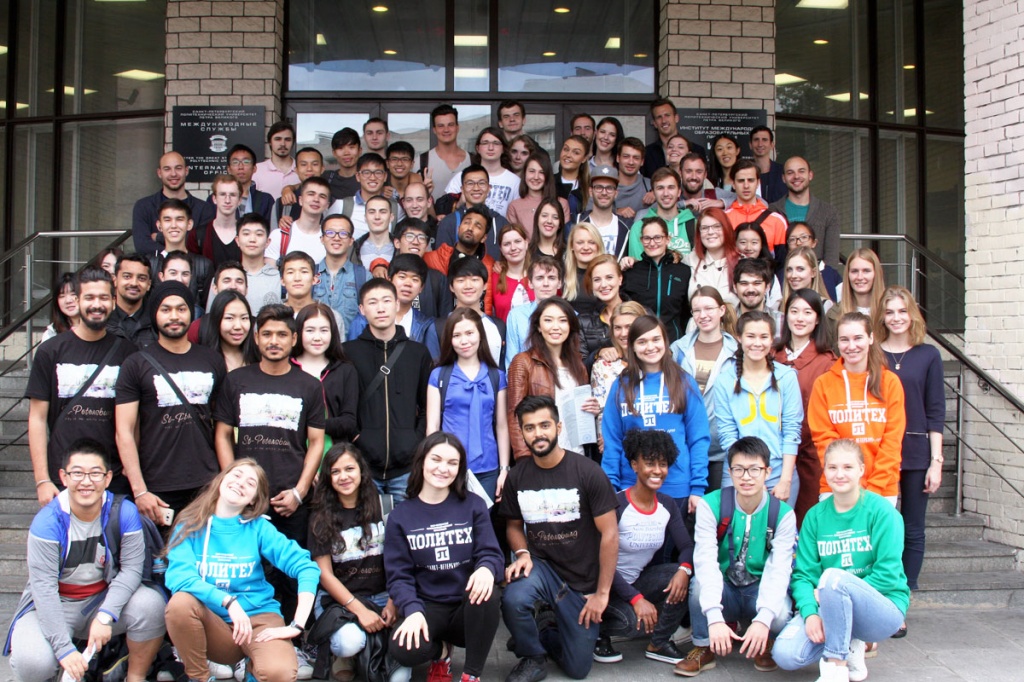 Over 250 people have already attended summer courses in natural sciences (Plasma Physics, Mechanics in Natural Science and Technics, Polymers for Biomedicine and Electronics), information technologies (Reconfigurable Microelectronic Devices), construction (Sustainable Development in Civil Engineering), business and management (Computer Business Simulation, Russia as a Business Environment, Practical Tools for Project Development and Implementation), Russian language and culture (White Nights Challenge: Russian language, Politics, Art; Exploring Russian Cultural Heritage: Language, History, Literature, Economy; Talk Like Professional: Russian Language for Business).
Participants of the completed summer module in Reconfigurable Microelectronic Devices Junyi HUANG (Harbin Polytechnic University, China) and Eldos ADETBEKOV (Al-Farabi Kazakh National University) shared their impressions: "SPbPU is one of the strongest technical universities, offering a wide range of engineering areas in education. The Polytechnic campus has a distinct vibe to it, with its historic buildings looking like palaces, a huge green park, and international environment. Engaging learning process makes it easier to develop and deepen the knowledge in engineering. Here we have the opportunity to put theory into practice straight away: whatever we learn during a morning lecture we can try out in the afternoon. If we struggle with something, the professor is always there to help and find the right words to make lectures interactive and ensure the practice is productive."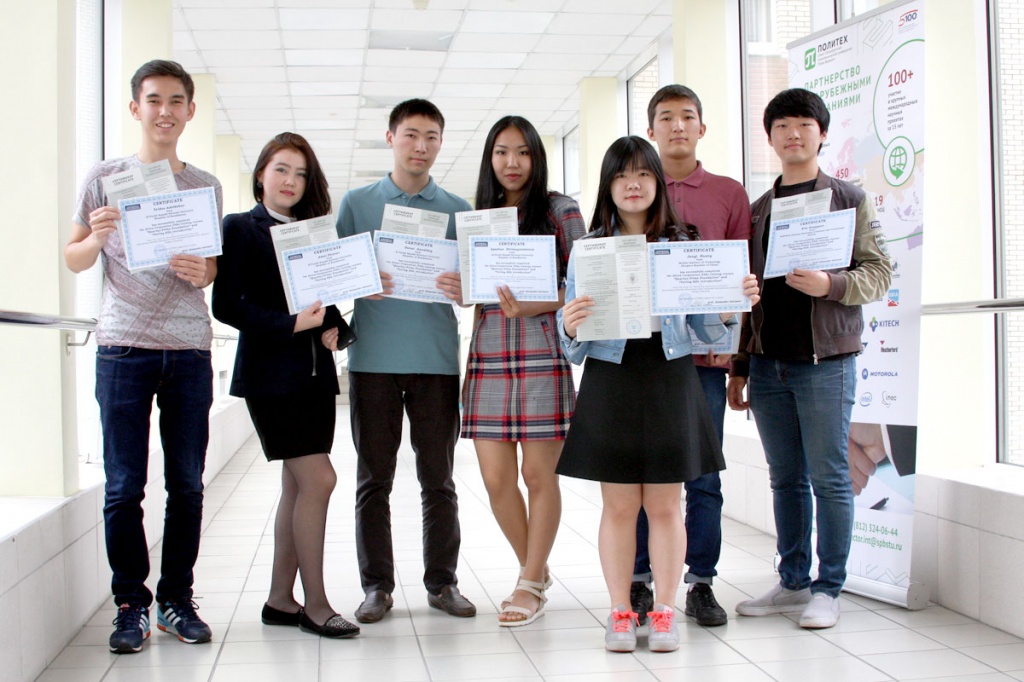 Double certificates from SPbPU and Altera Corporation (USA) became a pleasant surprise for the students of the module. "The Polytechnic University has numerous partners across the world, which opens up great opportunities for students," the guys went on.
Indeed, thanks to partnerships with major universities and international organizations, lectures at the Polytechnic Summer School are given not only by the leading SPbPU professors, but also by the teaching staff of City University London (Great Britain), Graz University of Technology (Austria), Tallinn University of Technology (Estonia), Polytechnic University of Milan (Italy), University of Genoa (Italy), Lappeenranta University of Technology (Finland), as well as experts from major companies working in the corresponding fields. The program of the Summer School also includes thematic visits to laboratories and enterprises: FabLab Polytech, High-Temperature Plasma Physics Laboratory, Southwest CHP, NPP, Chamber of Commerce, Gonzo Design, etc.
"We believe students should make the most of their summer holidays. The International Polytechnic Summer School allows us to develop our skills, increase knowledge, find new friends and business contacts across the world – all this, plus an extensive cultural program and unforgettable evenings in the charming St. Petersburg," brothers Ionut and Gabriel KITIK (Maastricht University, Netherlands) said.
In August and September, over 200 more students will attend courses in power engineering, design, information technologies, civil engineering, Russian language and culture, business and management.
International Educational Programs Coordination Department
Print version