International students of university foundation programs decide to continue their studies at SPbPU
International students of university foundation programs decide to continue their studies at SPbPU
Which programs are available at Peter the Great St. Petersburg Polytechnic University? How to apply? What to do after graduation from the preparatory department? Answers to these and many other questions were given to international students in the preparatory department as part of career guidance events organized by the Department for Work with International Students.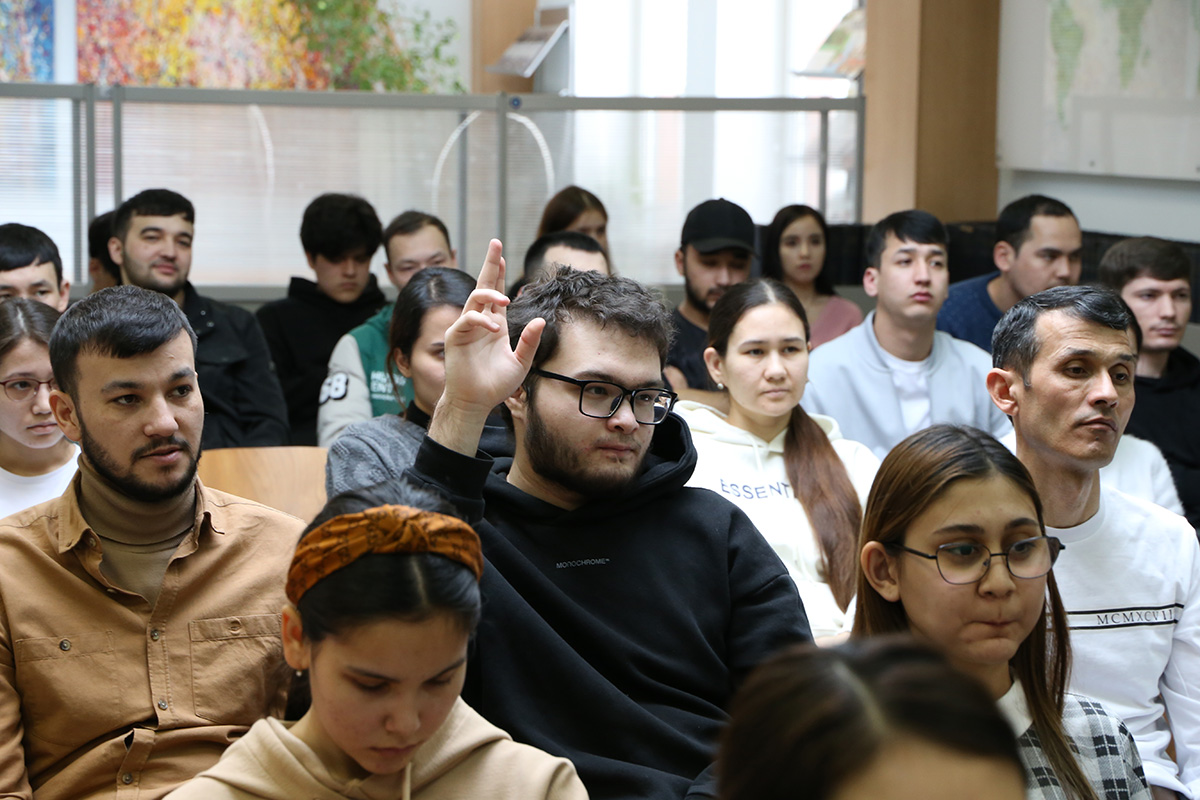 Career guidance events for university foundation programs students were held on the site of the International Campus of SPbPU in the Resource Center for International Activities. The events were organized by Admission office managers with the participation of Zhou Haonan, professor of the Graduate School of Industrial Management, and Pavel Nedelko, assistant vice-rector for international affairs.
More than 400 international students from 34 countries are enrolled in university foundation programs on a contract basis. For the convenience of students, the orientation was conducted over three days in different languages: Russian, English and Chinese. A few days before the event, students filled out a special online form, where they asked their questions, the answers to which they would like to get at the meeting. This helped to intelligently plan the event, taking into account the current requests from the audience.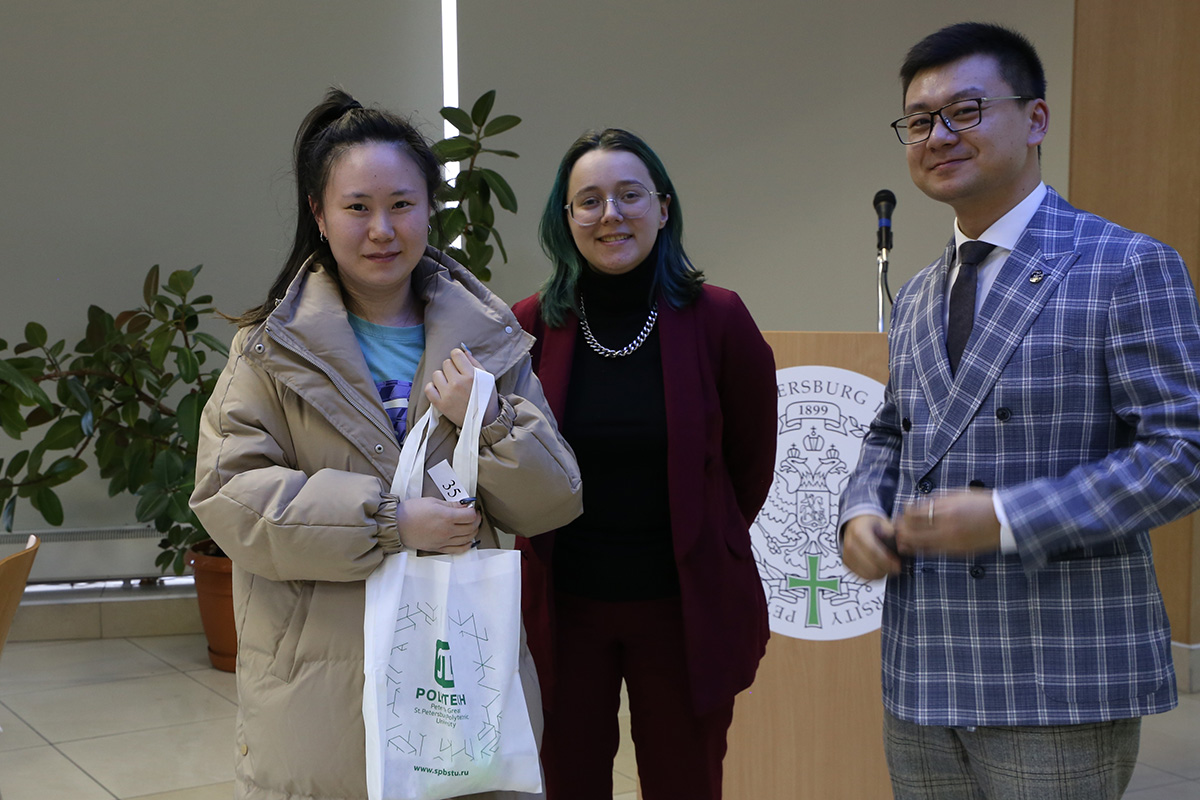 International students were acquainted with the directions of training undergraduate, graduate and postgraduate programs, as well as international educational programs of bachelor's and master's degrees.
In addition, students learned about the possibility of studying in the postgraduate school, both in Russian and in English. Admission office managers spoke about the specifics of the application procedure for admission, the advantages of studying at SPbPU, and the opportunities to participate in the extracurricular activities of Polytechnic University.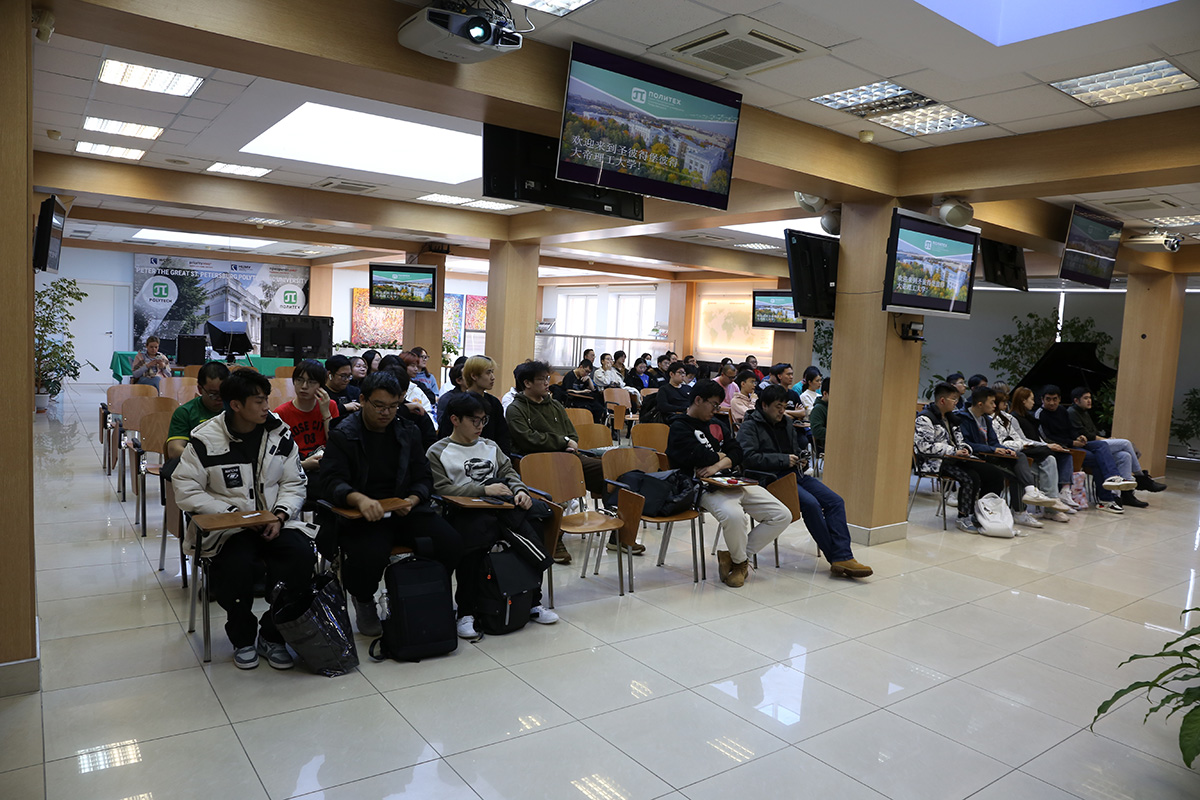 At the end of each meeting there was a lucky draw of prizes with SPbPU souvenirs, which was a pleasant surprise for the career guidance students.
Preparatory department students showed interest in continuing their education at Polytechnic and asked a lot of questions, said Albina Bakurina, leading specialist of Admission office. Even current students came to listen about enrollment in Polytechnic University, who wanted to get relevant information for their families or friends. We plan to maintain this tradition in the future and are considering options for career guidance not only in Russian, English and Chinese, but also in French and Arabic.
Print version