International Polytechnic Week: the Students Day
The Students Day within the frame of the International Polytechnic Week (IPW) became not only an international youth event but a day organized by students for students. Within the frame of their project activities, a team of students from the "Advertising and PR" department of the Humanitarian Institute (HI) of SPbPU had developed advertising and information materials and provided for promotion and covering of the event in various resources.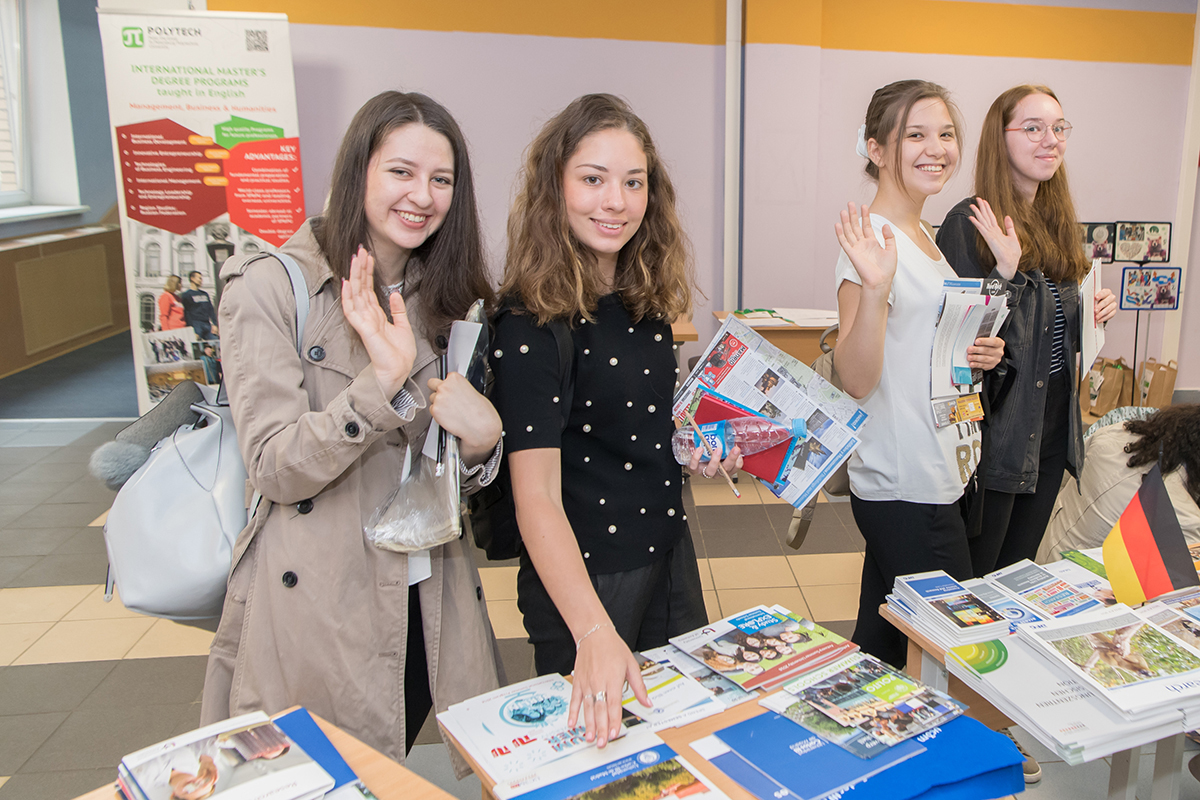 Thanks to well-coordinated teamwork of the SPbPU international services and HI students, about 200 Russian and foreign participants attended the Students Day. The scale of the event got far beyond the university and acquired the format of a city-wide forum: besides SPbPU students, young people from other leading universities of St. Petersburg took part in the Students Day. Presentations of partner universities, their educational programs, special offers for students – all this was presented at the Forum. Representatives of the following universities told the audience about their educational options: representatives of the Polytechnic University of Valencia (Spain), University of Porto (Portugal), Leibniz University of Hanover (Germany), University of Stuttgart (Germany), University of Granada (Spain), Technical University of Munich (Germany), Technical University of Berlin (Germany), the Madrid Polytechnic University (Spain), Polytechnic University of Milan (Italy), Odysseus College (Belgium) and other prominent universities. Besides this, the representatives of the Campus France in Russia and Nuffic Neso Russia spoke about their capacities. In addition to quite a few foreign universities, on a separate stand were presented international educational programs which are implemented by Polytechnic University. Besides information delivered at official presentations and materials, young people were extremely interested in lively communication, which had been provided for within the frame of the educational exhibit that had also taken place.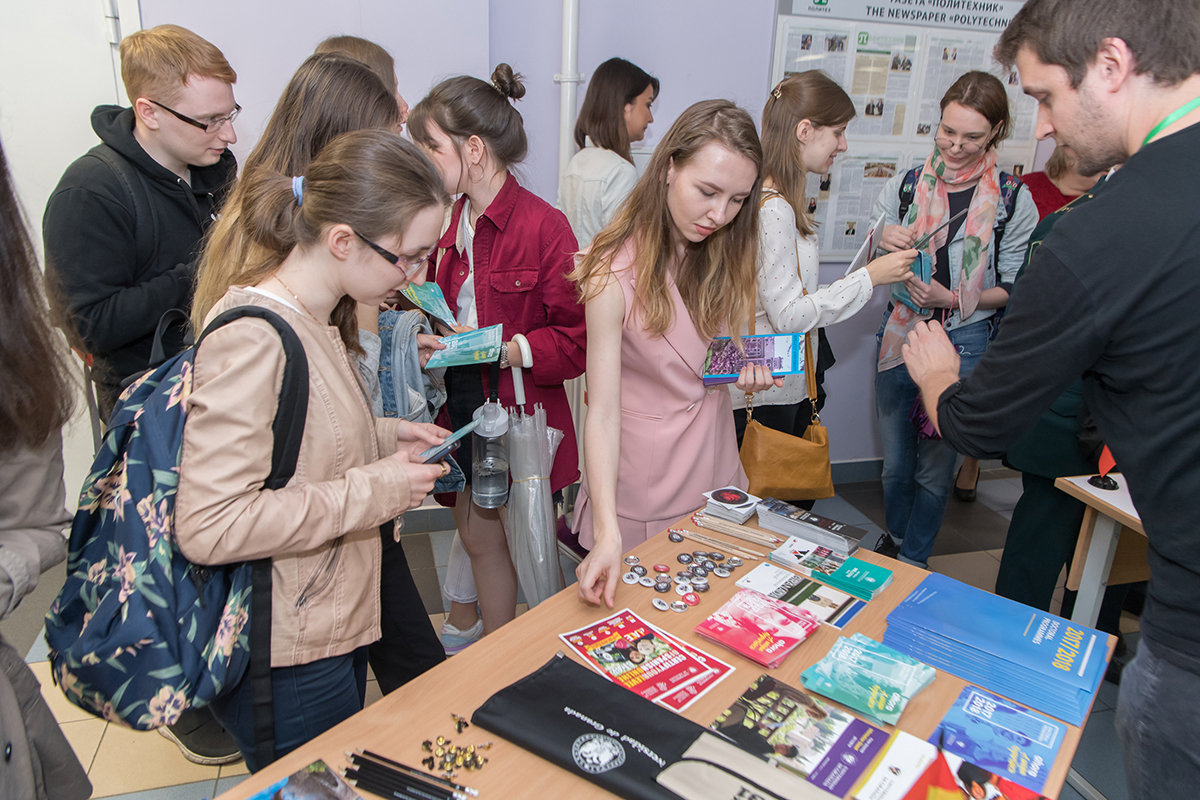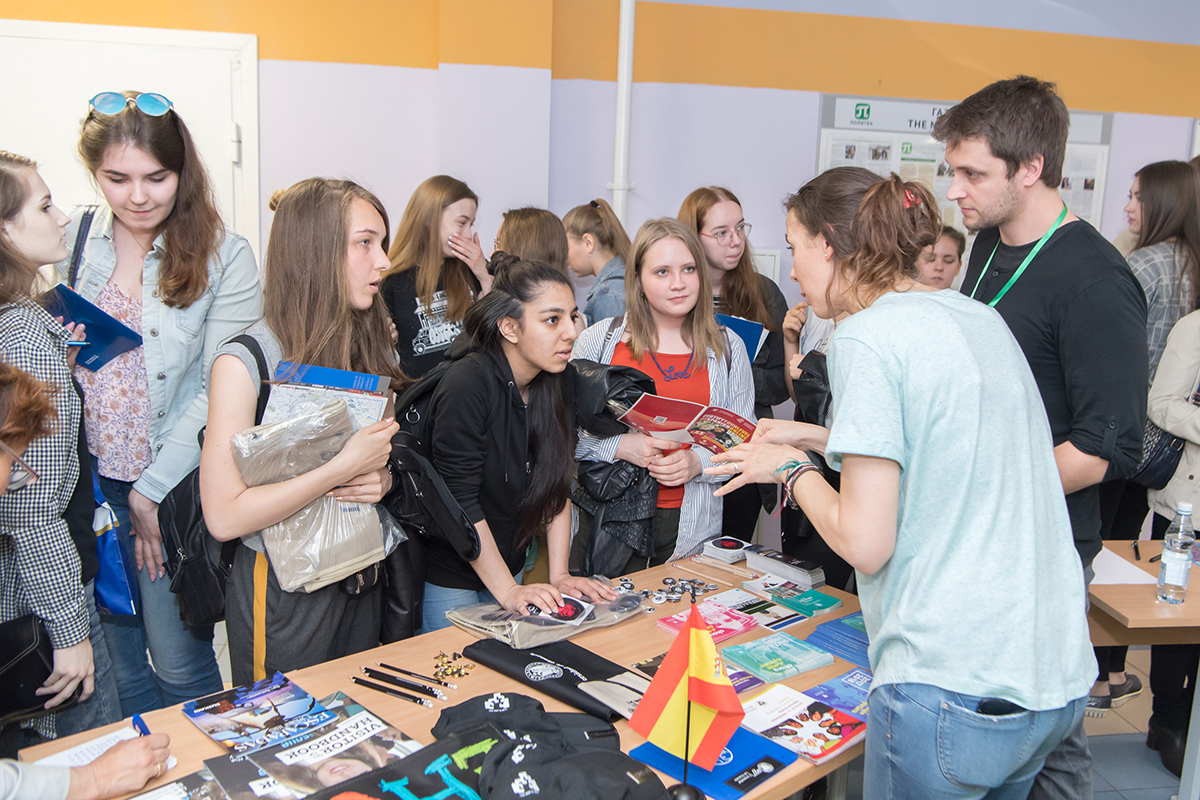 "It is very beneficial to be a part of such a broad-scale student event. We have been working with foreign students for many years, and we have always had students from Russia. I wholeheartedly wish that the tradition of such events like the International Students Day would last for many more years: events of this kind make friendship between countries stronger and long-lasting," shared her opinion an IPW Participant, coordinator of the academic mobility department at the Odysseus College Stefanie Derks.
Within the frame of the Students Day, young people exercised their skills in speaking foreign languages, took part in an exciting quest, and had other contests. The most active and goal-oriented ones got valuable prizes.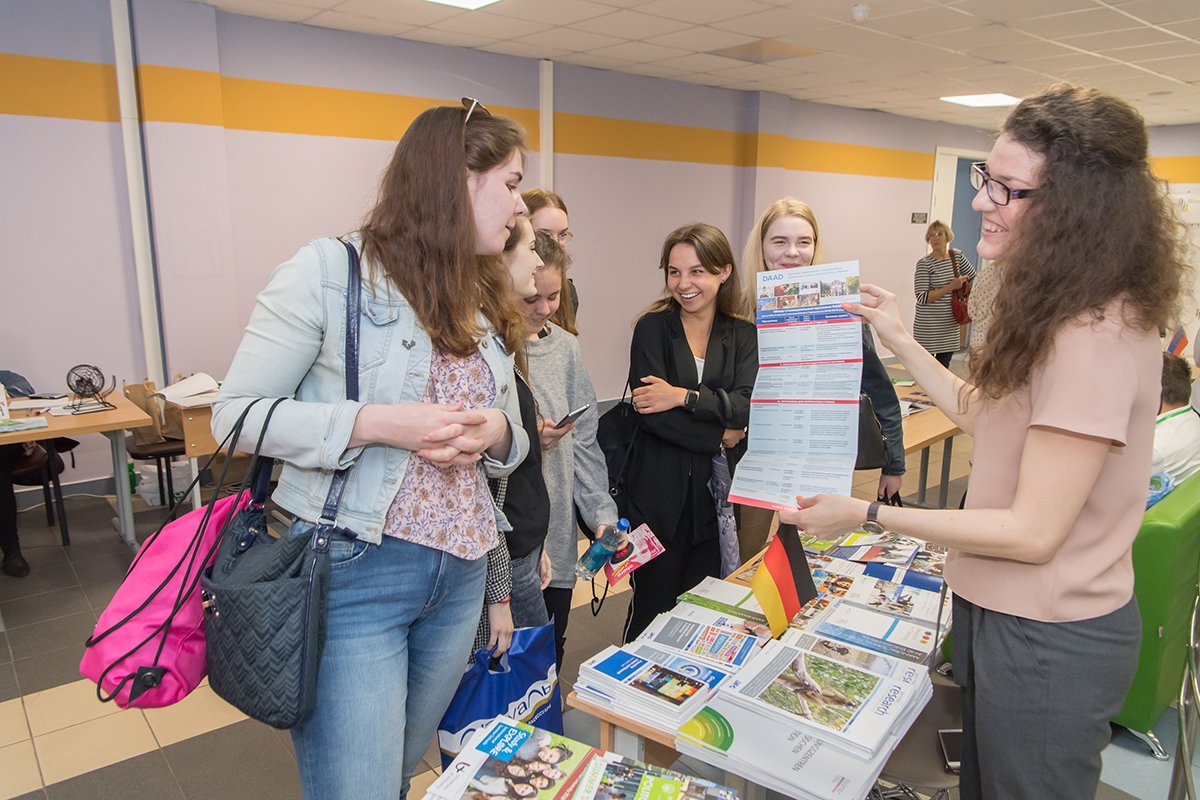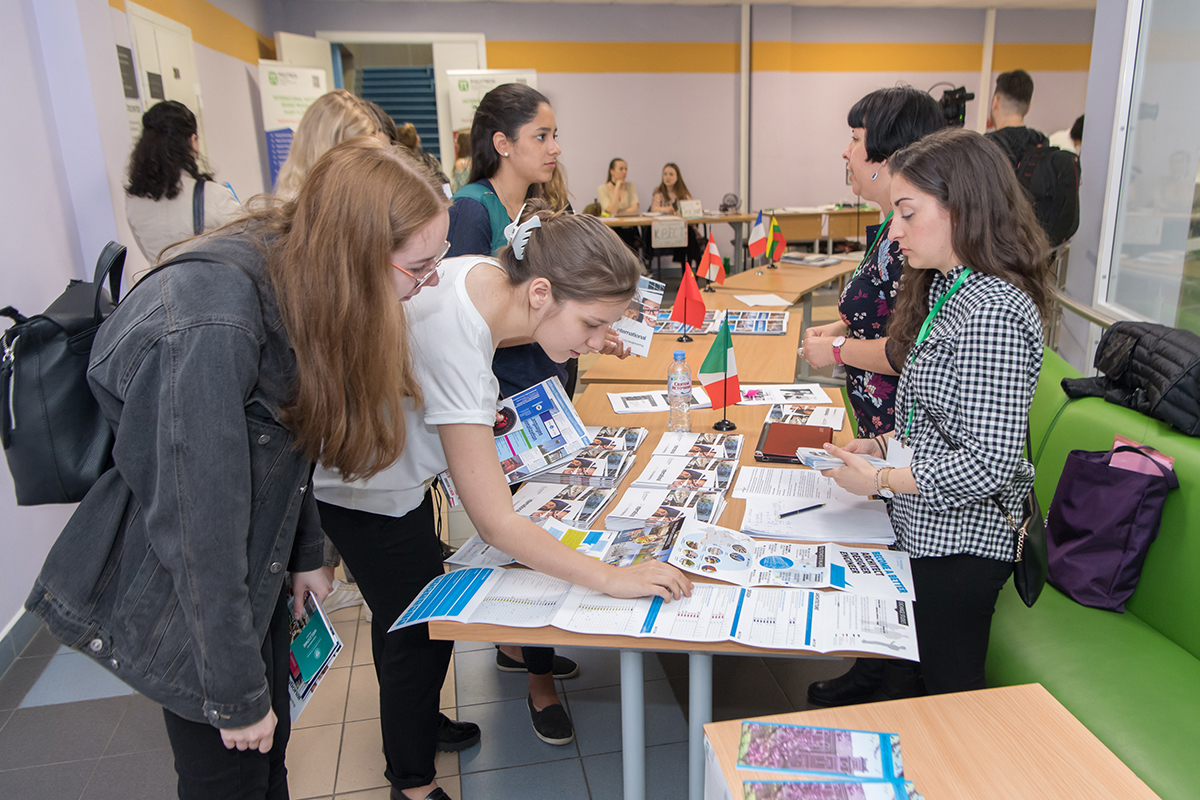 "Our campaign for the promotion of the Students Day within the frame of IPW had started several months ago. In its course, we set competitions for the prizes, arranged contests, familiarized future participants with the scheduled events. Students from our team have accumulated useful experience, tried themselves in the role of organizers of a major project, and, no doubt, each of us has learned useful lessons. Shall I recommend other students to take part in a similar project? Absolutely! However, you should be ready that it won't be easy," Elizaveta Tatasova, student of the "Advertising and PR" department of HI SPbPU shared her impressions.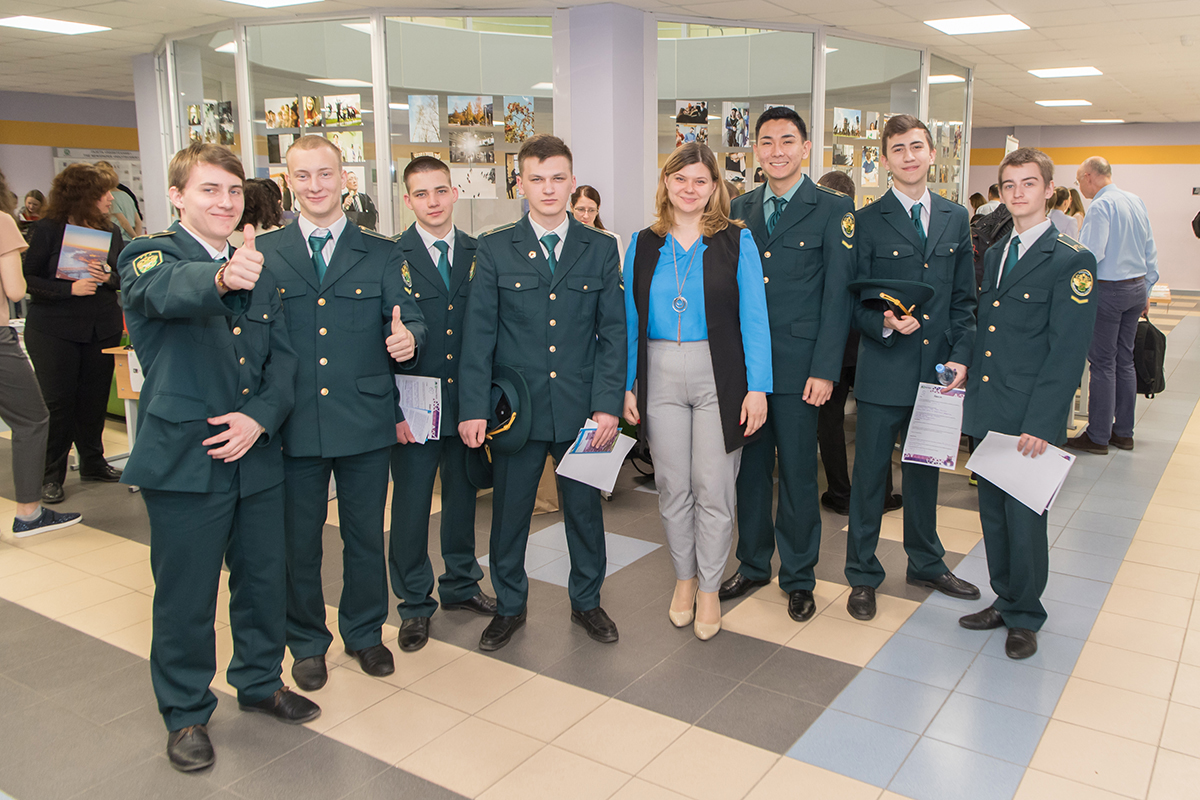 Head of the "Advertising and PR" department of HI SPbPU I.R. TROSTINSKAYA confirmed the importance of students' engagement in project activities. "We pay a lot of attention to the practical component of the educational process of our students. When young people start probing themselves in various projects, where planning, negotiations, consensus and time framing are taking place, they start looking in a different way at their future profession and gain valuable experience and important skills. I wish our present and future students to be who dares and try themselves in organization of this sort of events, manifest their curiosity and ambitions," I.R. TROSTINSKAYA pointed out.
In fact, our students have never lacked ambitions: days and months of preparations helped to organize a successful project which had brought together numerous interested participants. Despite the fact that the Students Day of the International Polytechnic Week is over, there are lots of other interesting and exciting events to come, and this means lots of possibilities to join the eventful life of Alma Mater.
Print version