More than 400 foreign applicants visited the Polytechnic University's mount at the Russian Education fair in Uzbekistan
More than 400 foreign applicants visited the Polytechnic University's mount at the Russian Education fair in Uzbekistan
Peter the Great St. Petersburg Polytechnic University participated in the international fair «Russian Education» in Uzbekistan, organized by the Russian House in Tashkent (Rossotrudnichestvo). The fair brought together representatives of more than 55 leading universities of the Russian Federation — this is almost twice as much as last year.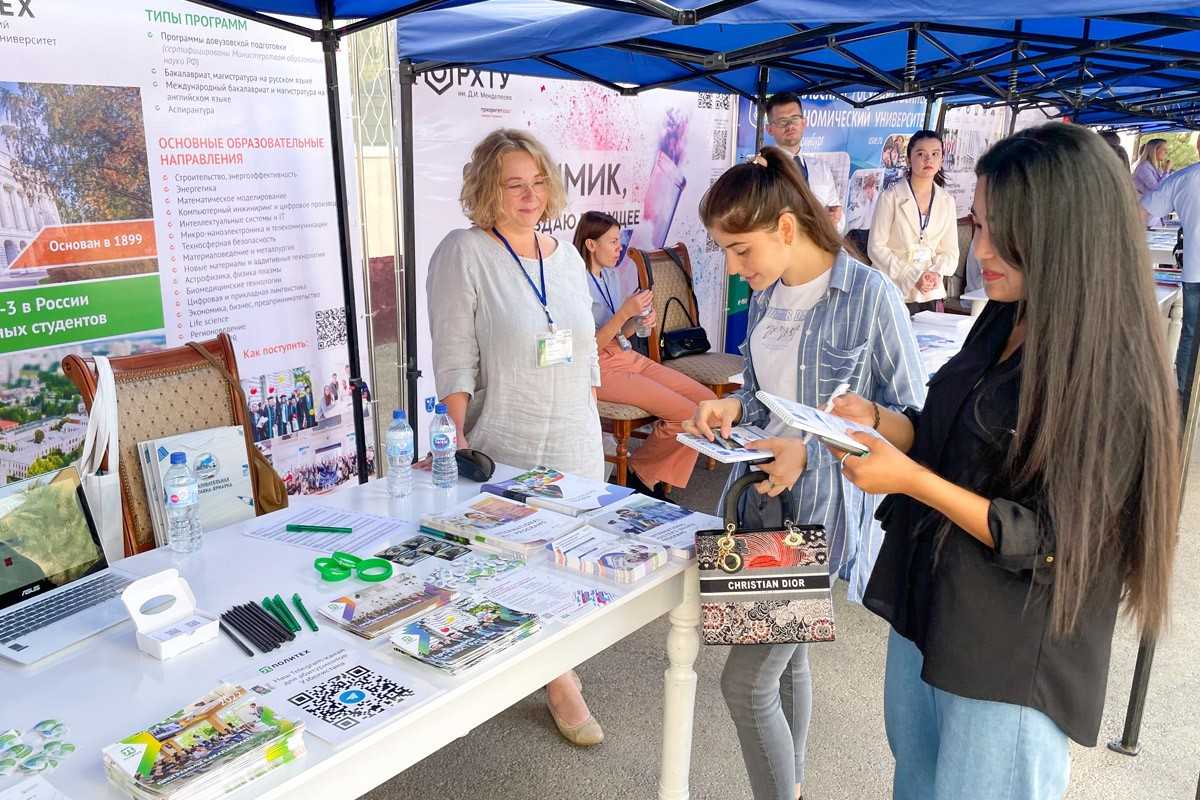 The fair was held at the Tashkent State University of Economics. The day before, the representatives of Russian universities met with the deputy head of Rossotrudnichestvo Pavel Shevtsov and the head of the Russian House in Tashkent Mikhail Vozhdayev. During the working meeting the participants discussed the issues of organizing and conducting the upcoming quota campaign as well as possible formats of cooperation between the universities and Rossotrudnichestvo in the development of new topical joint projects.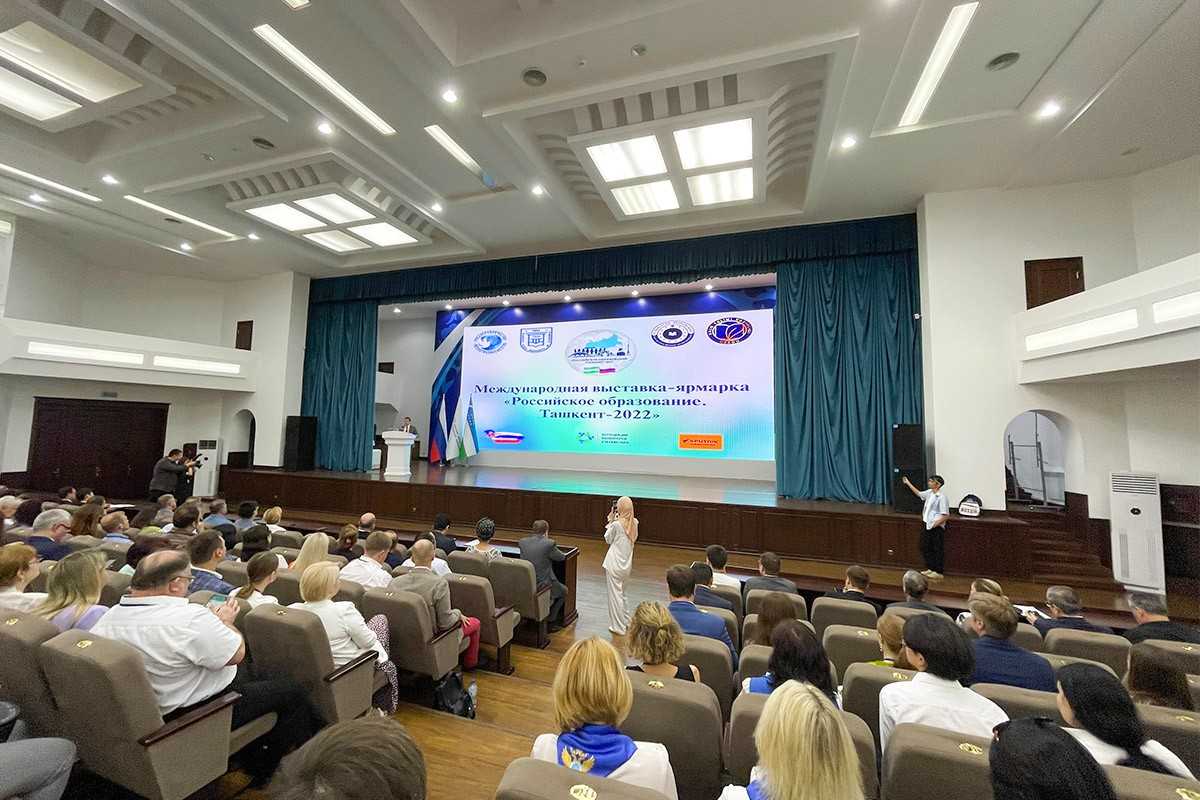 Maria Bocharova, Director of the Center for International Recruitment and Communications, Olga Emelyanova, Head of the Department of International Educational Programs, and Anton Naumov, Deputy Director for International Activities of IMM&T, took part in the international fair on behalf of Polytechnic University. The mount of SPbPU was presented to all participants of the fair. During its work, it was visited by more than 400 potential foreign applicants. Among them were both high school graduates and secondary school students who had questions about their future profession. In addition, a significant portion of the visitors were undergraduate students who were interested in graduate programs. Representatives of international office and institutes gave detailed advice on enrollment issues, talked about training areas, opportunities for research and project activities, as well as student life and extracurricular activities.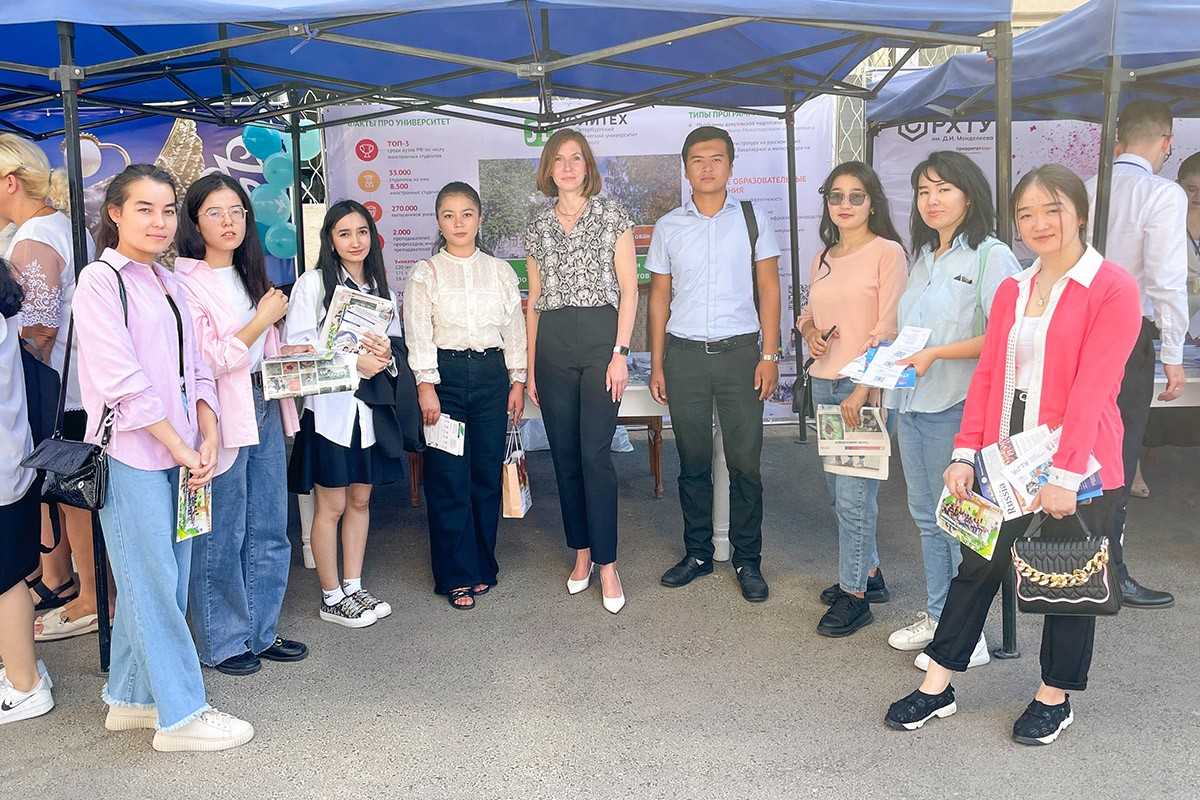 In parallel with the international fair, there were B2B meetings between representatives of Russian and Uzbek universities to discuss bilateral cooperation. Representatives of the universities said that today a new common educational space between the countries is being created — it will contribute to the strengthening of economic well-being and the development of mutually beneficial partnerships.
We see considerable interest in Russian education on the part of applicants from Uzbekistan. This applies to bachelor's, master's and postgraduate programs, as well as to the study of the Russian language. Visitors come with specific questions — in addition to standard information about educational programs, admission opportunities and scholarships, many are interested in student project activities and internships, said Maria Bocharova, director of the Center for International recruitment and communications.
Let us remind that on September 15 the first qualifying round of the international student competition Open Doors: Russian Scholarship project took start. This gives an opportunity for foreign applicants to study in Russian universities for free (at the expense of the Russian Federation budget) in the next academic year. Also, in early October, the reception of applications for admission to the budget for foreign citizens under the line of the Ministry of Science and Higher Education of Russia (by quota) will start. Detailed information about this can be found in the corresponding section on the official website of SPbPU.
Prepared by the SPbPU International Office
Print version