More than five hundred applicants from Uzbekistan visited SPbPU's mount in Tashkent
More than five hundred applicants from Uzbekistan visited SPbPU's mount in Tashkent
More than 500 applicants from Uzbekistan visited SPbPU's stand at the 23rd International Education Fair Education and Profession-2023 in Tashkent. More than 30 universities from Russia, Belarus, Kazakhstan, Turkey, Malaysia and other countries participated. The total number of visitors for two days exceeded three thousand people.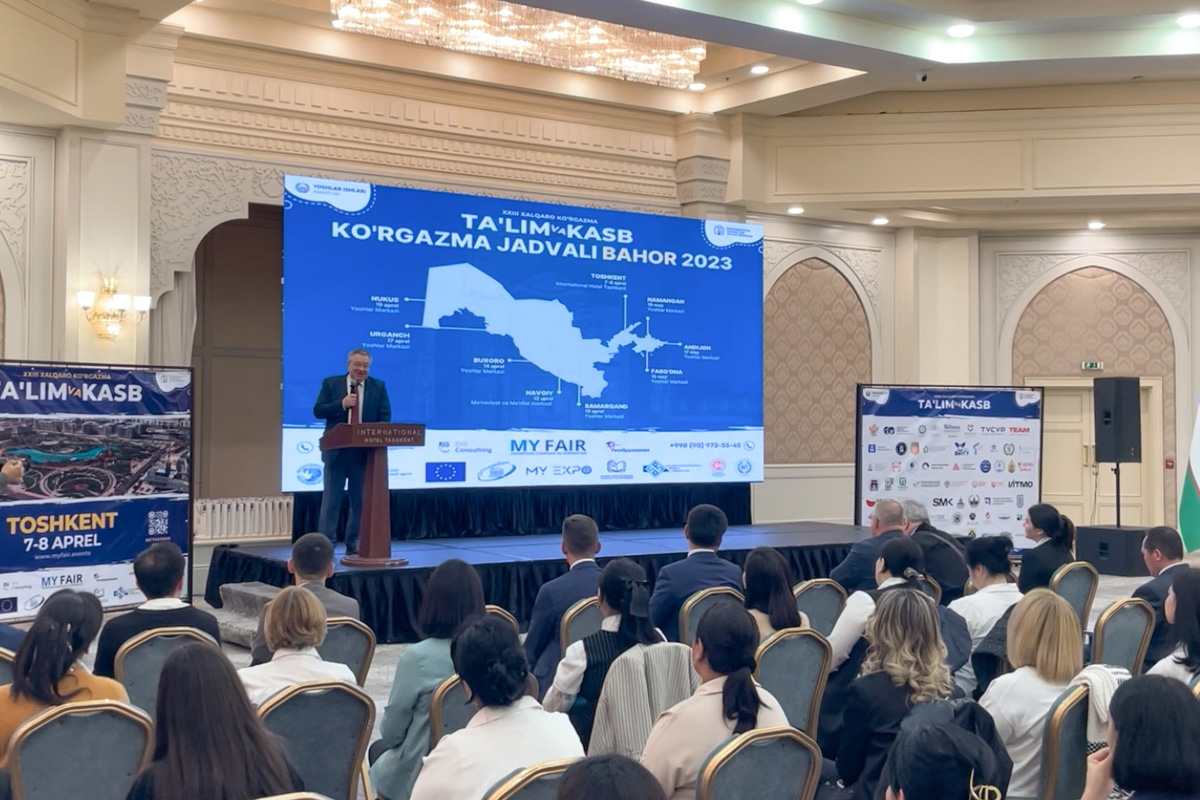 The fair was supported by the Youth Affairs Agency and the Ministry of Pre-School and School Education of the Republic of Uzbekistan, as well as Rossotrudnichestvo representative office in Uzbekistan. The opening ceremony started with the greetings of the honorary guests. The head of Rossotrudnichestvo representative office in Uzbekistan Mikhail Vojdayev emphasized the need for education in today's dynamically developing situation. Rector of SPbPU, Academician of Russian Academy of Sciences Andrei Rudskoi noted the strong ties between Russia and Uzbekistan and the history of strong friendship between Polytechnic University and Uzbek universities, which has lasted for nearly 40 years. You know, every student from Uzbekistan brings a piece of sunshine to our harsh climate. We want as much sun as possible, we are waiting for you! stressed the rector of SPbPU. Also, welcoming remarks were made by representatives of the embassies of Belarus, Kazakhstan, the heads of universities and partner organizations.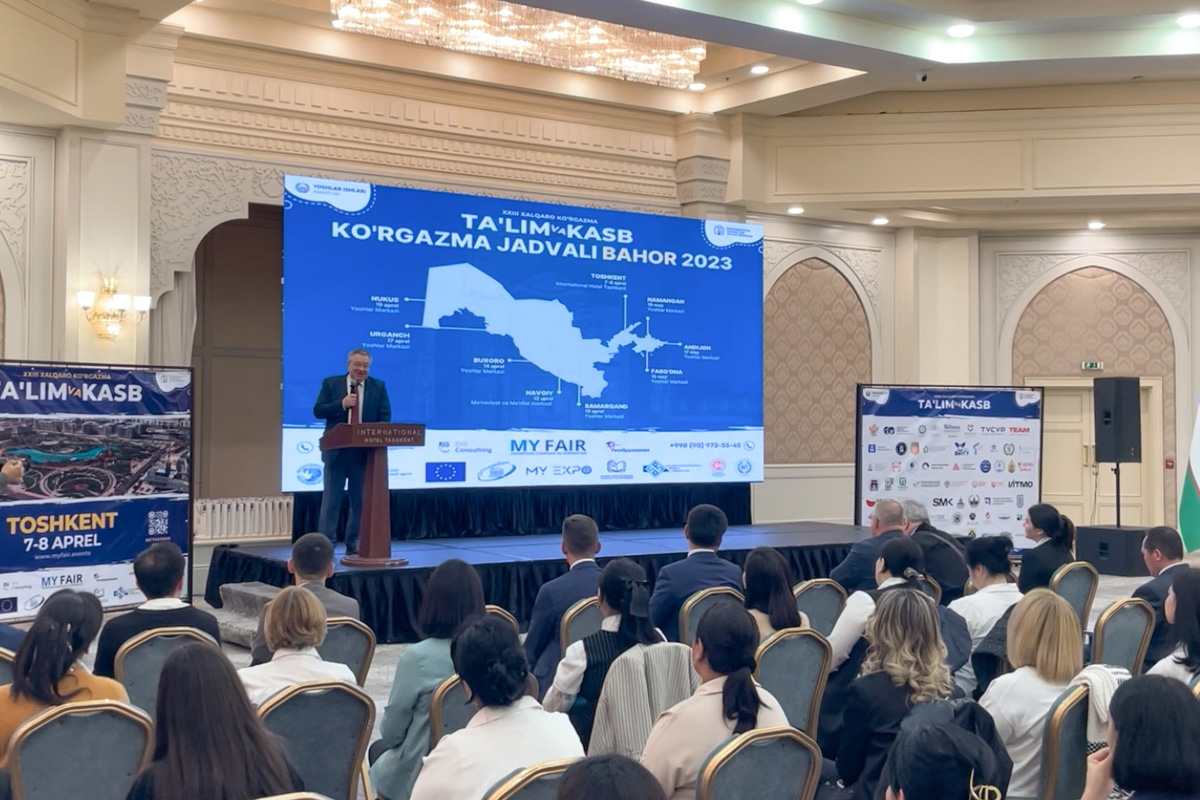 For Polytechnic University, participation in the Education and Profession-2023 fair was one of the final events in the intense program of the «Days of Polytechnic University in Uzbekistan». We should remind that during the Days SPbPU opened a joint Technology Center and held a Polytechnic Engineering School with SamDU, signed an agreement on strategic partnership with TSTU, outlined new plans for cooperation with TSEU, etc.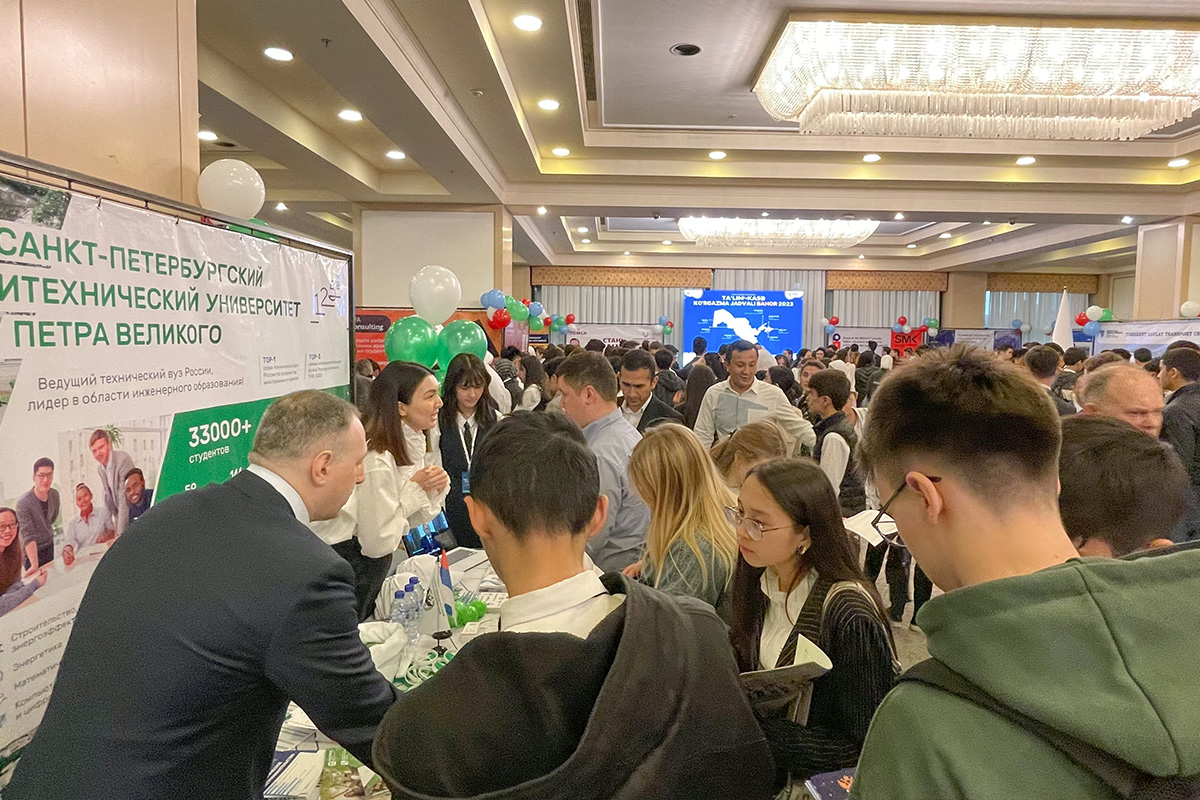 After the ceremonial part, the Rector of SPbPU Andrei Rudskoi, the head of Rossotrudnichestvo representative office in Uzbekistan Mikhail Vojdayev, Ambassador Extraordinary and Plenipotentiary of Belarus to Uzbekistan Leonid Marynich and the fair organizer, Director of Rosobrazovanie Rustam Saydullaev visited the fair hall and Polytechnic University mount, whose continuous operation was provided by the Director of the Center of International Recruitment and Communications Maria Bocharova, Associate Professor of the Higher School of Technology Entrepreneurship Arthur Kireyev and Zarina Asadova, specialist of the of International Educational Programs and Academic Mobility Department. During the two days of the fair more than 500 prospective students from Uzbekistan received detailed advice about the fields of study, rules of admission and student life on the campus of the University and in St. Petersburg.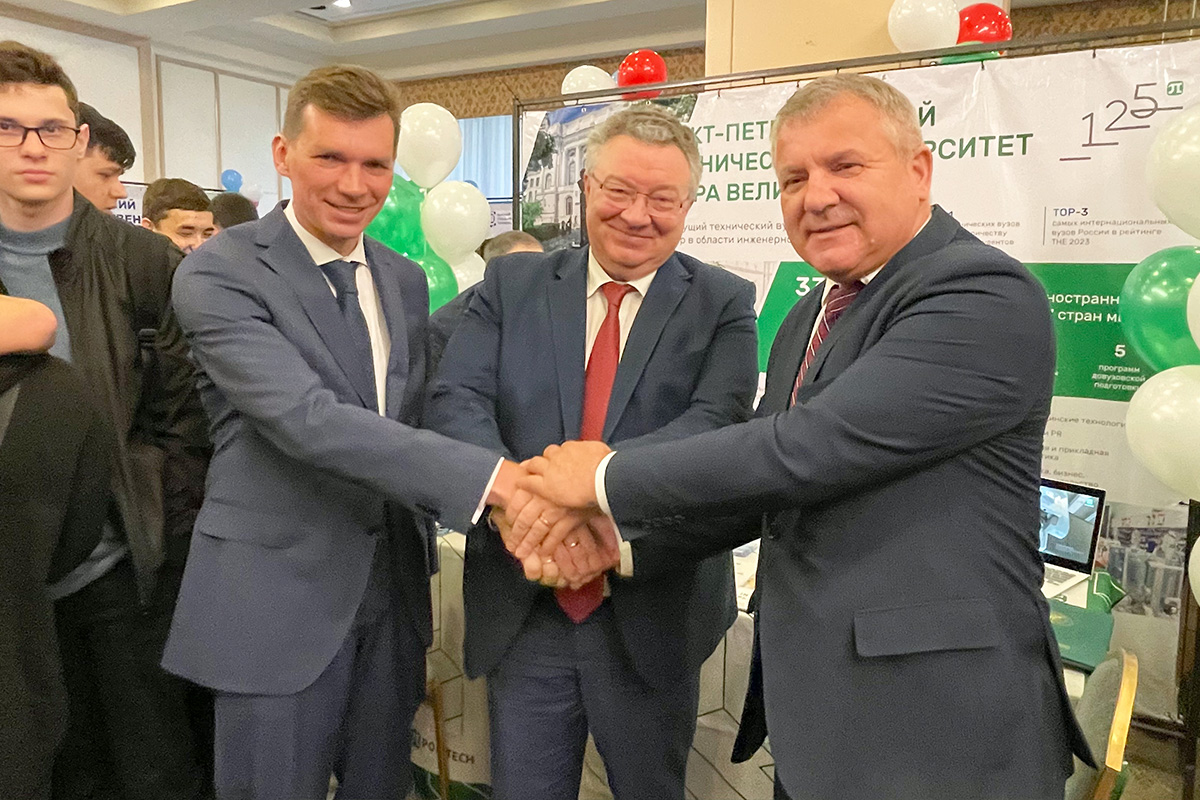 Visitors to the fair showed a keen interest in the educational areas of the Polytechnic University. Quite a large percentage were high school students who are looking for a university in advance. Traditionally applicants from Uzbekistan are interested in bachelor's and master's degree programs, recently there has been a noticeable demand for postgraduate programs," said Maria Bocharova, director of CIR&C. "On behalf of SPbPU we would like to thank the organizers of the fair Education and Profession-2023 for the warm welcome and highly professional preparation of the event.
Print version