Visiting International Professors have Started to Work at SPbPU
The Polytechnic University is closely cooperating with foreign universities within the framework of the project 5-100, as well as in accordance with the concept of global education and the expansion of international relations in the field of science. The leading professors of the universities-partners regularly visit SPbPU. The purpose of their visits is lecturing, conducting joint research, implementation of joint training programs.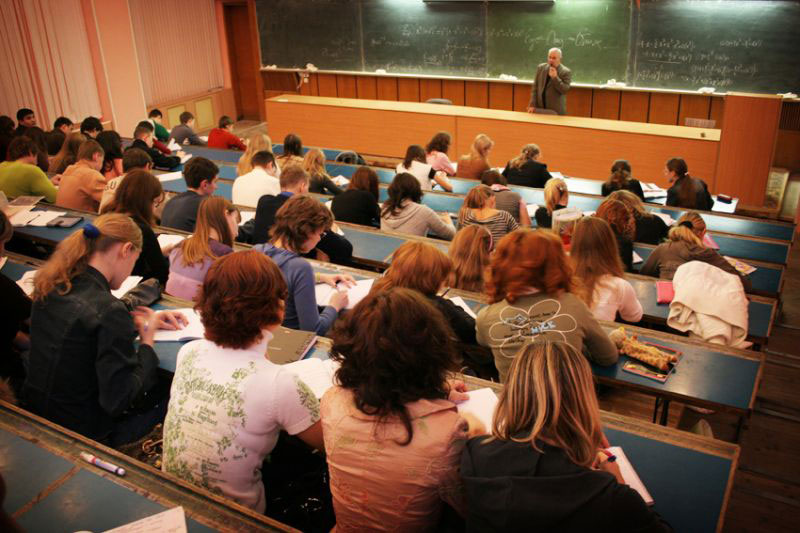 Leading international professors working in SPbPU is a special pride and achievement for the University. To date, cooperation with our University is supported by professors from foreign universities, such as Polytechnic University of Milan, Genoa University, Tsinghua University, University of Stuttgart, University of Luxembourg, University of Twente, and many others. SPbPU Administration regularly gets a large number of applications from foreign professors wishing to start cooperation. So, after the meeting of the Commission on the selection of international professionals to teach in SPbPU, which was held September 10th, the academic staff of our University is expected to be supplemented by the following visiting specialists: Jari Bakman (Lappeenranta Technological University), Jоrg Seume (University of Hannover), Radek Skoda (Prague Technical University), Hendrik de Lange (Technical University Eindhoven), Vasily Zhilyaev (Latvia), Dirk Urlandt (Germany), Candido Ancoma (Ghana), Andrey Anatolyevich Kibarin (Kazakhstan), Pietro Zunino (Italy) and others. Many of them continue cooperation with our University, but some start work for the first time.
Each of the professors is of great interest to SPbPU. For example, Yari Bakman plans the development of joint scientific activities with masters and PhD students. The cooperation with Jorg Seume guarantees joint research works in the field of turbomachinery, preparation of applications for international competitions. Hendrik de Lange offers a Special Engineering Course-engineering design. The course is presented within the research practice. Candido Ancoma is an international expert of the TML company, PhD in Engineering Science,a graduate of our University. His area of scientific and professional interests is logistics management. Candido Ancoma will familiarize students with management and idea generation techniques that help to organize business in the area of engineering and logistical support of power plants.
The International University services and the University Administration are confident that a new stage of cooperation with foreign universities and research activity of visiting international professors will help to launch effective practices and conceptual solutions in the research and educational process of our University.
Brought to you by SPbPU International Relations Office
Print version