New International Academic Year in SPbPU
September 14, 2015 SPbPU Resource Center held a meeting of students with International Academic Mobility Department's representatives. The main aim of the event was to introduce the opportunities of the international education system to SPBPU students.
Studying abroad is a unique opportunity for those students who would like to develop their skills and increase their academic level following world's newest tendencies and directions, who want to practice their second language and get accustomed to a different way of life. SPbPU has a diversity of academic programs in universities-partners which may be of your interest. Among those are The University of Hannover (Leibniz Universität Hannover), The University of Stuttgart (Universität Stuttgart), The Graz University of Technology (Technische Universität Graz), The Technical University of Berlin (Technische Universität Berlin), Tsinghua University, Polytechnic University of Milan (Politecnico di Milano), Polytechnic University of Valencia (Universitat Politècnica de València) and many others.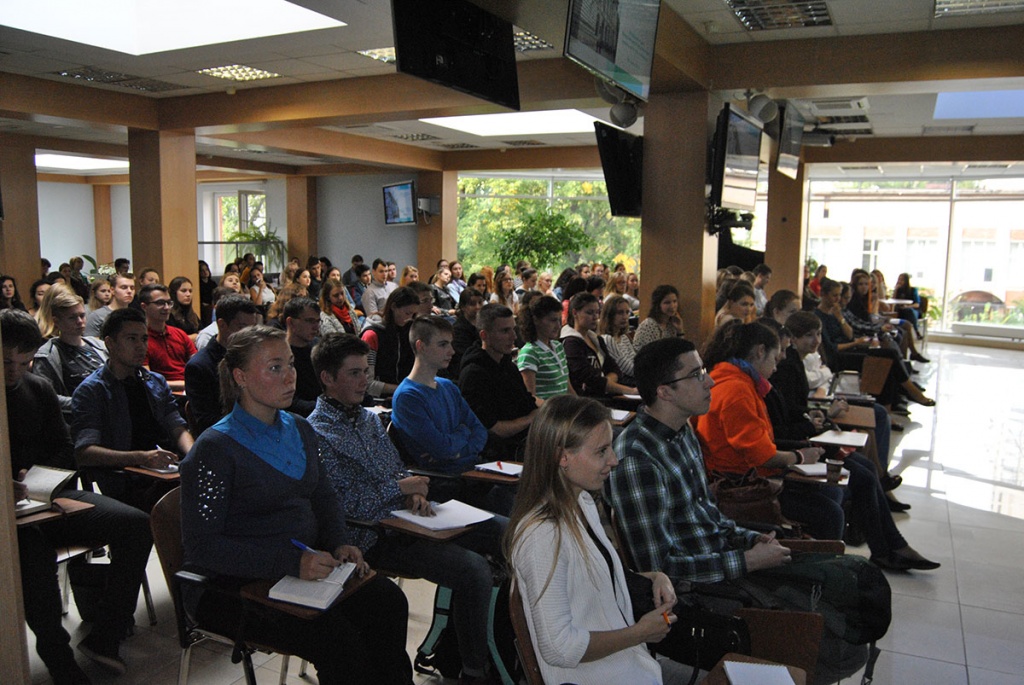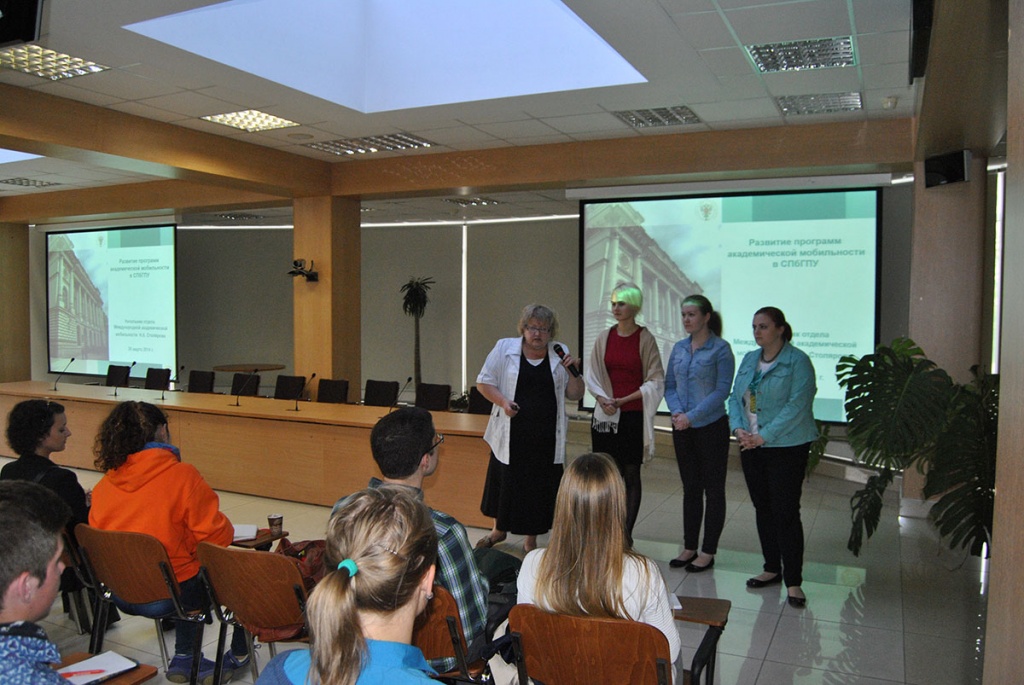 Students can choose different academic programs. Academic Mobility Support Foundation enables getting a scholarship to cover fully or partly education fees.
On September 14 the Resource Center gathered more than one hundred people. Students are mostly interested in Engineering, Economics and Innovations. "I want to admit how enthusiastic our students are, how eager they are to study, learn new things and discover the new world. We are cooperating with world's top universities, and such exchange programs are becoming more and more popular with our students", says the International Academic Mobility Department's Director, Stolyarova N.A.
"I want to study in Italy. My choice is the Polytechnic University of Milan. Entering SPbPU helped me to set my life goals and principles. I learned to be broad-minded due to the international education integration and intercultural communication", expressed her opinion a 3rd-year student.
Students' Academic Mobility is the priority in SPbPU academic policy. The University Administration has no doubts that developing their partnership will help to set the Russian intellectual authority on the world stage.
More information can be found in the International Academic Mobility Department or following the link: http://www.spbstu.ru/international-cooperation/international-activities/academic-mobility/
Brought to you by SPbPU International Relations Office
Print version