Polytechnic University Signed a New Agreement with Chinese Partners to Create a Joint Acceleration Program
Polytechnic University Signed a New Agreement with Chinese Partners to Create a Joint Acceleration Program
Peter the Great St. Petersburg Polytechnic University, Fengdong New District Office of Xi'an City, Shaanxi Province, Xi'an Polytechnic University and PuE Business Incubator signed an agreement to create a joint acceleration program. The signing ceremony took place within the framework of the Russian-Chinese Scientific and Educational Innovation Forum (CIEP-2020), which in 2020 was held online. The forum was organized by the Ministry of Science and Technology of the PRC, the RF Ministry of Science and Higher Education and the People's Government of Shenzhen.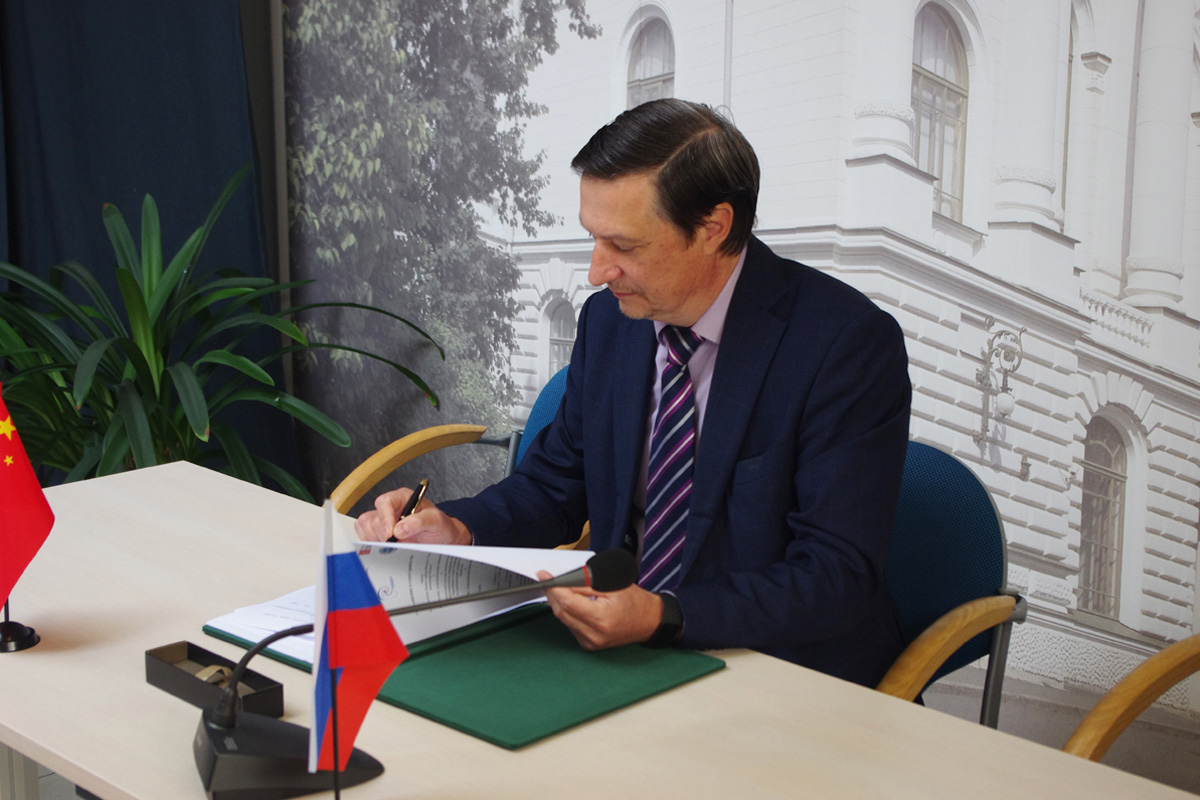 The new cooperation agreement was signed by SPbPU Vice-Rector for International Relations Dmitry ARSENIEV, Vice-Rector of Xi'an Polytechnic University Liu BU, representatives of the Fengdong New District Office of Shaanxi Province and PuE Business Incubator Ma JINFING and Su Jing, respectively. In the long run, the future program will contribute to the intensive development of scientific and technological cooperation between Russia and China, the strengthening of relations between the two countries, and the launch of new mutually beneficial projects. In addition, in accordance with the agreement, the accelerator of Peter the Great St. Petersburg Polytechnic University is planned to be located in the Sino-Russian Silk Road Park in the new Fengdong district of Shaanxi province.
Let us remind that the international forum CIEP-2020 is taking place online, lasting from July to October, and is one of the key events in China in the field of international scientific and technical exchange for scientists and experts. Russia is taking part in СIEP-2020 as a guest of honor; the country presents a large-scale exposition, which also includes the stand of Peter the Great Polytechnic University. The exposition includes proposals from Russian organizations for joint research and development with the Chinese, promising scientific and technological projects. The official SPbPU Representative Office in Shanghai traditionally takes an active part in the work of the forum.
Prepared by SPbPU International Office
Print version