Polytech enhances science and education cooperation with Spain
A new SPbPU information center is opening in Madrid this spring. As part of the opening event planning an official delegation from Madrid visited the St. Petersburg Polytechnic University on February 16th. The delegation was made up of the representatives of the Technical University of Madrid led by the vice-rector for academic strategy and international partnership José Miguel Atienza Riera and the director of the "Alexander Pushkin" foundation in Madrid Mr. A. Chernosvitov.
The information center will be housed in the foundation office, which has long been recognized as a renowned organization working to promote cross-cultural interaction between Russia and Spain. "All the work related to the opening of the center is being done in cooperation with the Technical University of Madrid", - stated SPbPU rector, Mr. A. I. Rudskoy, - "This center was meant to stimulate collaboration in science, technology and education." Mr. Rudskoy emphasized the role of the center as the driving force for promoting the university in Latin and Central America.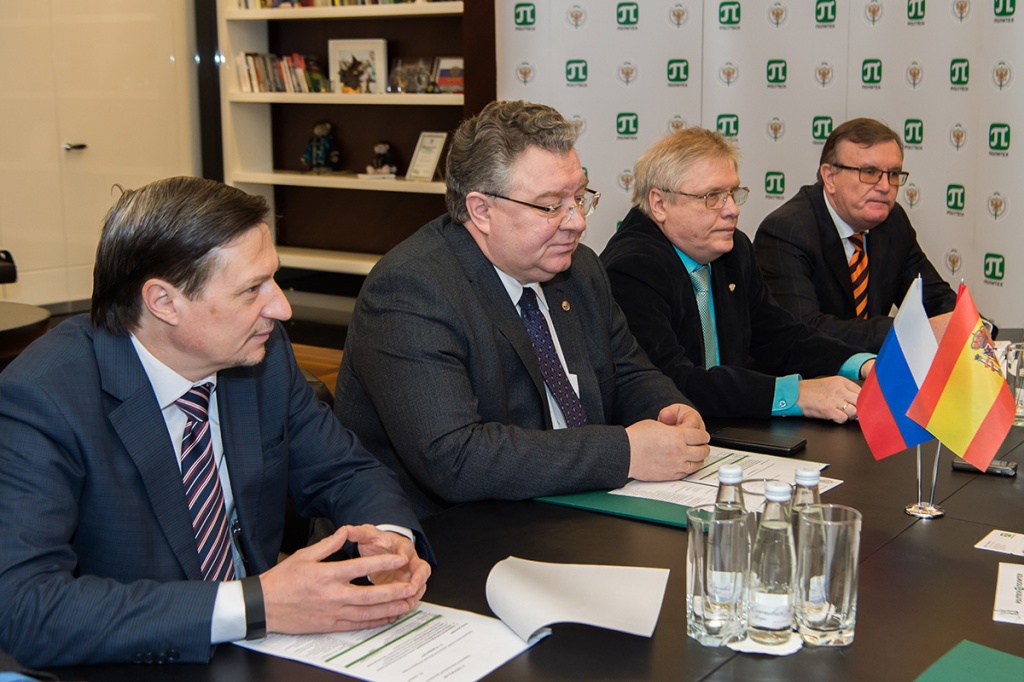 Cooperation agreement between the universities was signed in 2011. It is now being implemented through the student academic mobility which includes participation in the International polytechnic summer schools and double degree programs. "We are interested in further broadening and vigorous cooperation that is why our new agreement also involves staff mobility and joint scientific research besides student exchange, " – said Mr. A. Rudskoy.
Vice-rector for academic strategy and international partnership of the Technical University of Madrid José Miguel Atienza Riera pointed out a lot of similarities in the educational processes of both universities. There is more to it than that – the two universities have representative offices in Shaghai, the fact that will surely benefit their relationship in the future.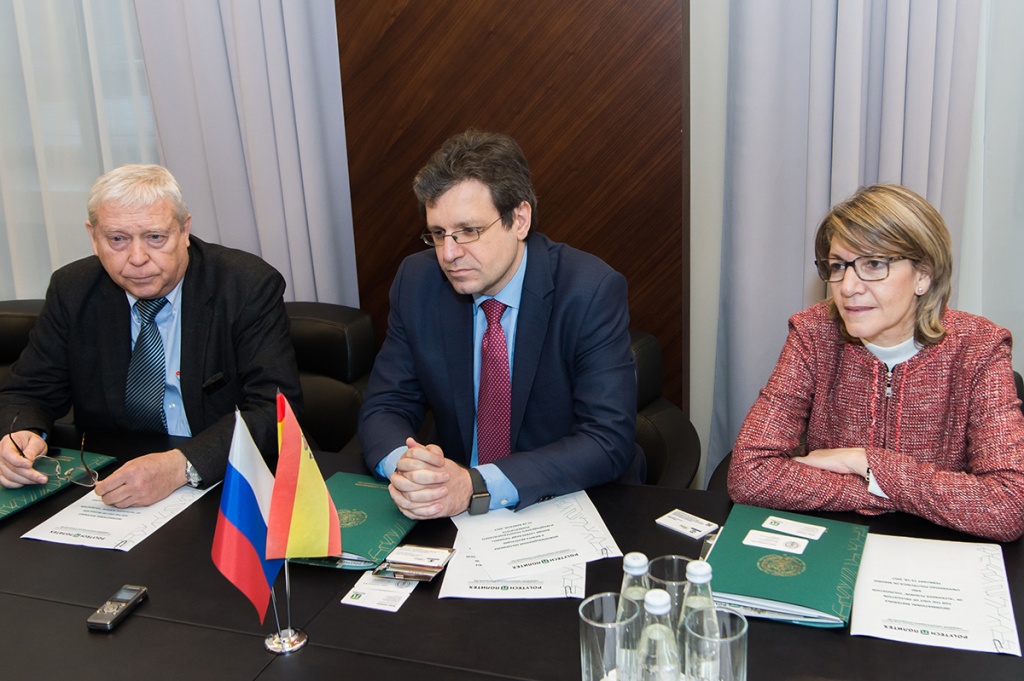 "I must say that we are willing to follow in the footsteps of Polytech when it comes to learning about the fields in which we are still a little backward," – the vice-rector said to his Russian colleagues, - "Being a technical university, we don't pay much attention to teaching the humanities, whereas your university makes it the integral part of the engineering education". The cooperation agreement will be renewed during the visit of the SPbPU delegation to the Technical University of Madrid planned for this April, when the information days of SPbPU will take place in one of the best universities for engineering in Spain.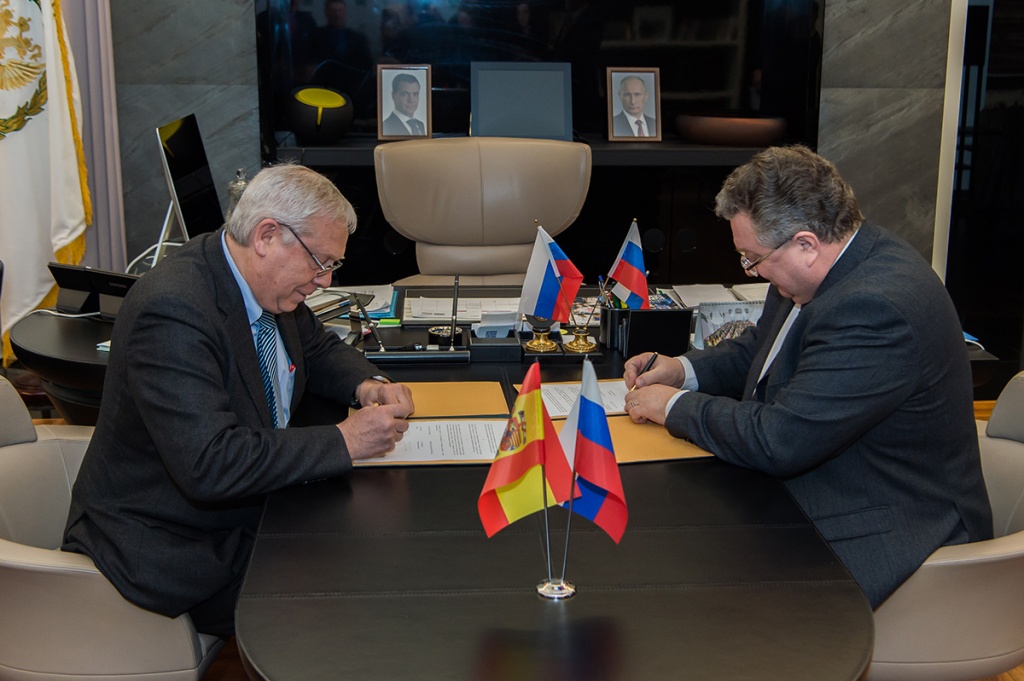 The visit culminated with the signing of the cooperation agreement that will contribute to relationship development between Polytech and Spanish universities.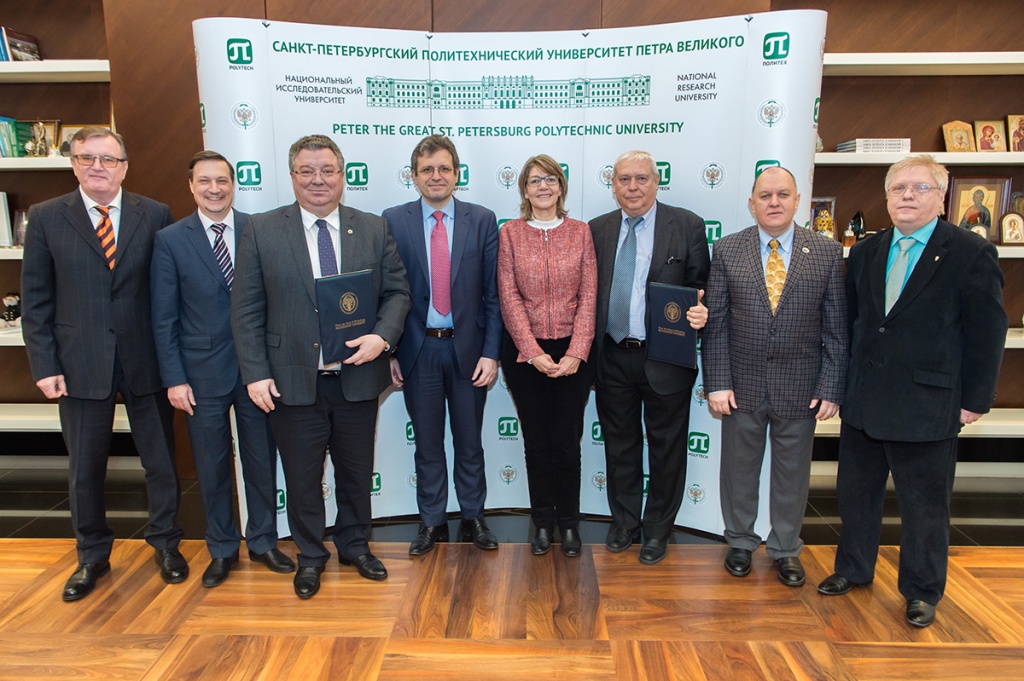 The official program continued with the visit to the laboratories of the research department, which was followed by the meeting with the teaching staff of the Institute of Civil Engineering and international relations staff. The latter was dedicated to the opening of the information center in Madrid and the organization of SPbPU days at the Technical University of Madrid.
Print version