Polytechnic University and Siemens discussed collaboration plans in changing economic conditions
Polytechnic University and Siemens discussed collaboration plans in changing economic conditions
Polytechnic University stays in touch with foreign partners. At a recent videoconference, Dmitry ARSENYEV, Vice Rector for International Relations of St. Petersburg, and Martin GITZELS, Vice President and Head of Corporate Technologies Department at Siemens in Russia, discussed the status of current projects and new challenges facing the Polytech-Siemens Research Center (IREC) in the upcoming months. Experts from both sides responsible for coordination of cooperation also took part in the negotiations.
The foremost interest of Siemens in the near-term prospect lies in the field of digitalization, namely, the development of digital twins of engineering equipment which may be in demand among customers from among Russian high-tech companies. The head of the Polytech-Siemens joint center, Dmitry BASKAKOV, presented to colleagues the possibilities of SPbPU institutes in this area, of the Institute of Energy in particular; after that the parties agreed on continuing a more detailed elaboration of potential projects. In addition to research projects, the meeting participants discussed plans for the implementation of a joint scholarship program and agreed to consider new youth projects to support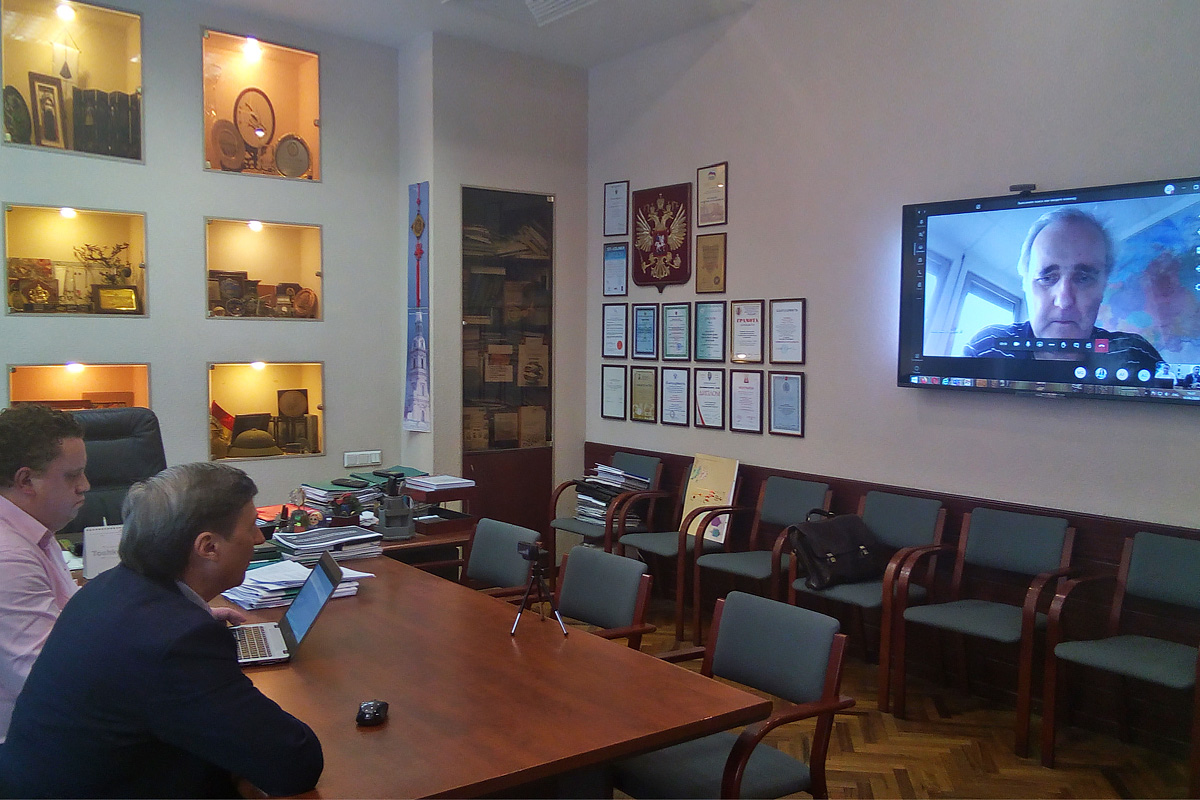 Let us remind that Peter the Great St. Petersburg Polytechnic University and one of the world's largest high-tech corporations, Siemens, are long-standing strategic partners. The parties cooperate in a broad range of areas: from research projects and the development of innovative solutions for Russian and foreign enterprises to programs supporting young scientists and students. In November 2019 a Polytech-Siemens International Research and Education Center was established at the university. In April 2020, the parties signed a Framework Agreement on Research and Development to ensure an integrated approach to the interaction of the company with various institutions and structural subdivisions of SPbPU, and launched a new project to test embedded devices for the diagnosis of smart meters.
Martin GITZELS, Head of Corporate Technologies Department at Siemens Russia, stressed that changes taking place in the economy against the background of the global pandemic have a rather serious impact both on education and high-tech business. It is in these conditions that cooperation between universities and industrial partners, aimed at developing solutions to jointly confront new challenges, becomes particularly important.
Prepared by the SPbPU International Offices
Print version