Valuable soft skills: Polytechnic experts told about the development of project activities of students in international programs
Valuable soft skills: Polytechnic experts told about the development of project activities of students in international programs
One of the urgent tasks that universities all over the world are facing today is to give future specialists an opportunity to apply the acquired skills in real projects even at the stage of education. Great importance is given to the development of soft skills - project activity skills, effective communication, taking into account cultural, national, and professional characteristics of the participants, and, of course, teamwork skills, including international ones. Alla MAZINA, Expert of International Services, Deputy Head of International Education Office, and Vladimir SHCHEGOLEV, Head of Higher School of Technological Entrepreneurship of Institute of Advanced Manufacturing Technologies, spoke about how universities propose to solve such problems and methods of involving students in interdisciplinary project activities.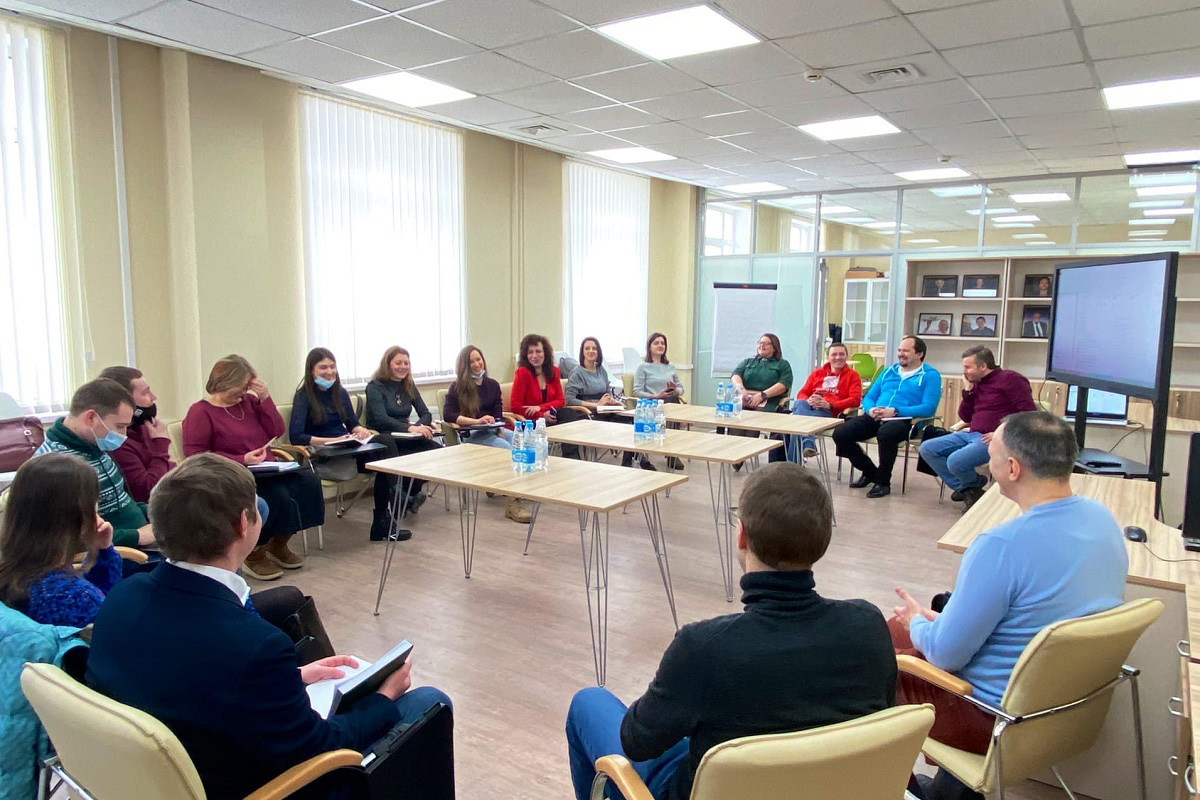 - Alla, Vladimir, recently on the site of the NTI Center of Competences of SPbPU there was a round table on organizing project team activities for students of international educational programs. What was the reason forholding this event?
A.M.: Мы собрали на одной площадке всех заинтересованных лиц – представителей международных служб, институтов, высших школ, инновационных центров. Политех – один из самых интернациональных вузов России, где каждый год открываются новые международные образовательные программы. Поэтому для нас особенно актуально вовлекать студентов в международную проектную деятельность и развивать англоязычную среду. Активизация практической компоненты в рамках обучения – важнейший процесс, который мы совместными усилиями планируем запустить.
V.S.: The Russian-German Center for Innovation and Entrepreneurship "Polytech Strascheg" together with the International Services and the Graduate School of Technological Entrepreneurship of IPPT was the organizer. Only by developing horizontal interdisciplinary cooperation we can implement the current needs of students. In our experience, many international students seriously look at Russia as a place to work and live. Therefore, they want to participate in interdisciplinary project work in multinational teams, develop entrepreneurial ideas and projects. The university needs to take this motivation into account. Seeing the unanimity of our colleagues from Polytechnic institutes and higher schools on this issue is especially valuable.
- Do colleagues from other institutes and divisions of Polytechnic University note such desires and aspirations of students?
A.M.: There is certainly a tendency for this to happen. We conduct annual surveys of students in international educational programs to assess their opinions on the quality of education. And about half of the students participating in the surveys express a desire to participate more actively in Polytechnic University research and project activities.
V.S.: Coordinators of international educational programs at most of the SPbPU institutes joined the roundtable. All of them noted the importance of developing interdisciplinary project activities for students, including international.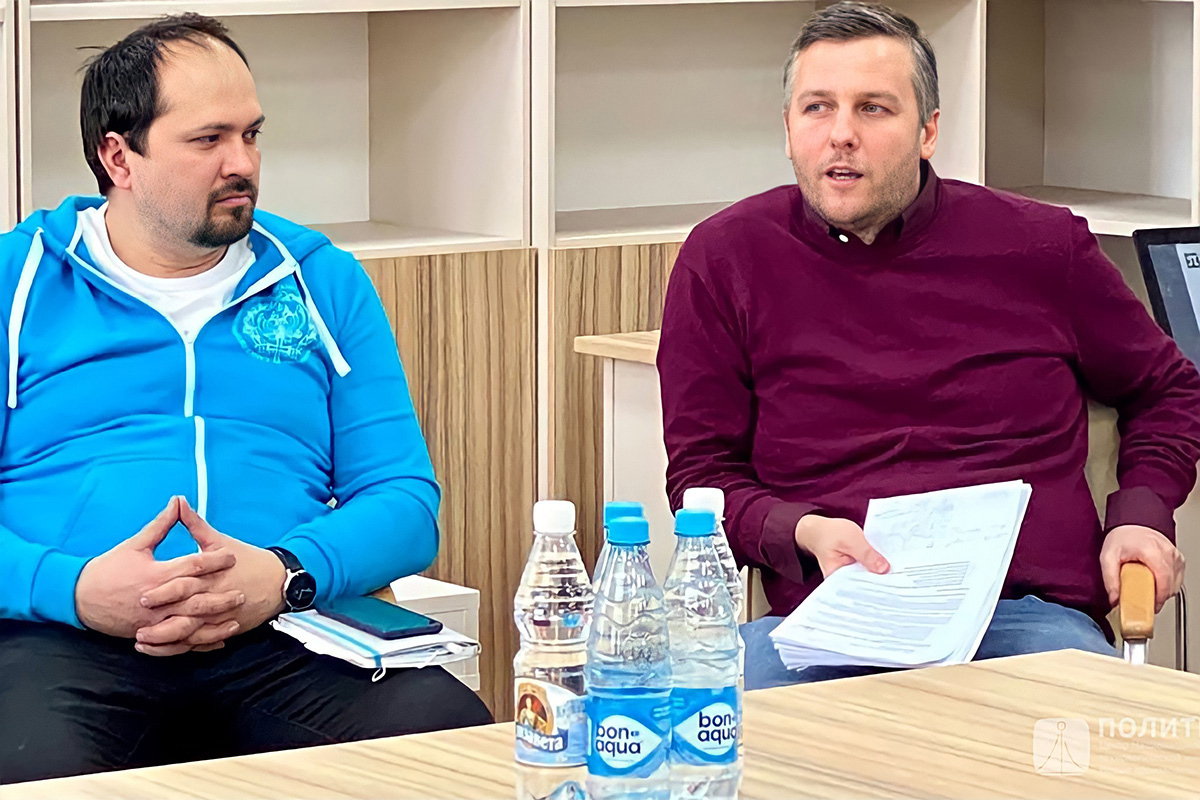 - Are there already some events for students? Including the involvement of innovation centers - for example, as you said earlier, the Polytechnic-Strascheg Center?
A.M.: Regular English-language master classes of international experts and entrepreneurs, schools on international technological entrepreneurship, international scientific seminars take place.
V.S.: Our students participate in business idea competitions, such as the Polytech Strascheg Award and the Polytech Blue Ocean Competition. English-language online courses on technological entrepreneurship are already being created, and regular study visits of Polytechnic students to international enterprises and student summits are carried out. Of particular note is the development of real projects together with the students of the SCE MUAS partner center (Germany), where we strive to unite Polytechnic University Master's degree students in different fields of study and include foreign students in the same teams.
- Please tell us more about student projects.
V.S.: Our meeting introduced the EBRIDGE network of international organizations, which brings together entrepreneurial universities and innovative companies from around the world. Thanks to this network, students have the opportunity to receive international expert support and to present their projects to potential partners at the global level. Polytechnic students have already begun to participate in EBRIDGE events. We plan to make SPbPU an incubation platform in Russia for selected projects of students of universities of this network.
A.M.: In addition, all Polytechnic students already in their second year of Bachelor's degree study the course "Fundamentals of Project Activities" and develop projects in teams. But it is advisable to strengthen the project-oriented activities of Master's degree students, especially international programs.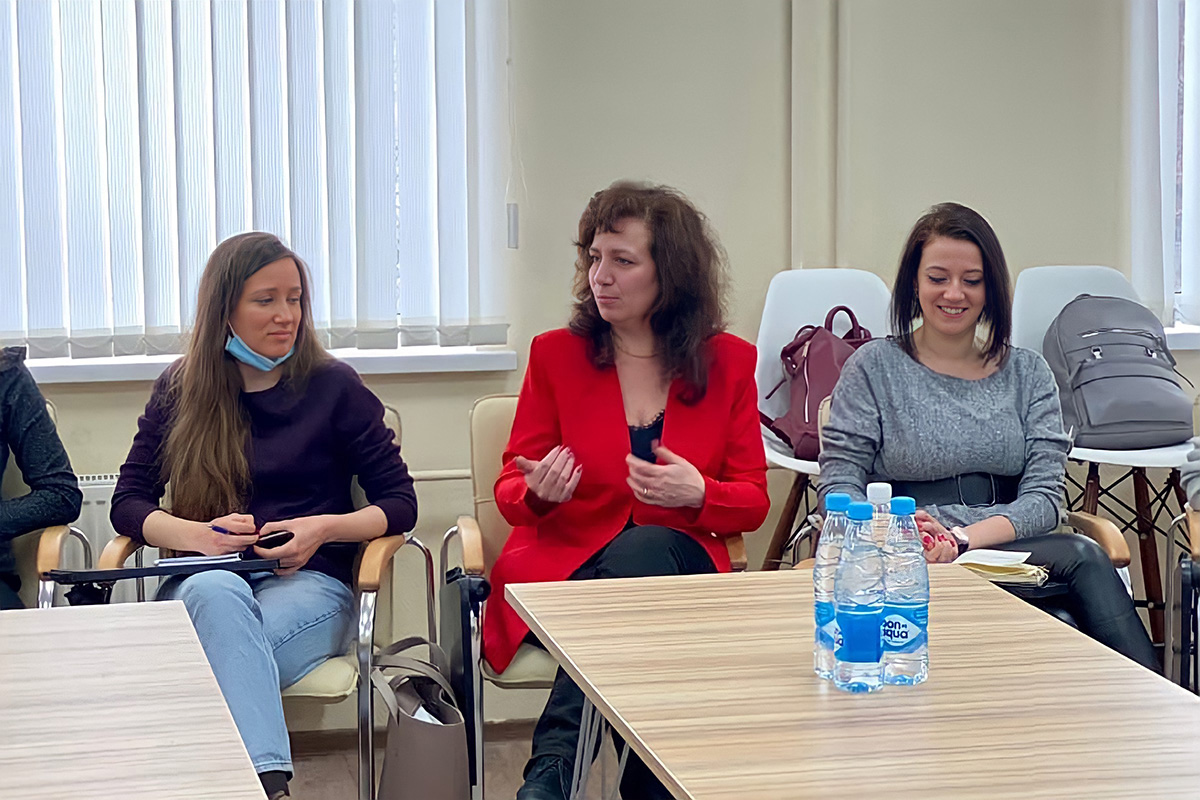 - What support is planned from the part of international services and institutions?
A.M.: We have a strong network of partners around the world, so we are ready to attract international partners and experts to develop student projects, as well as to provide comprehensive administrative support. We have extensive experience in implementing a variety of educational project-oriented events for students, such as the International Student Project Marathon.
V.S.: Today Polytechnic University is forming an Expert Council with international participation, which will consist mainly of external experts - representatives of leading enterprises, universities, and development centers. The Expert Council will carry out intermediate expert examination and advisory support of graduate qualification works in startup format, including in English.
- And as a result - what do you plan to do in the short term?
A.M.: Our priorities are to develop an English-speaking international environment so that our students have more opportunities for live creative communication, the development of new ideas, and the creation of interdisciplinary project teams of like-minded people to implement them. And in the near future, we plan to create a working group on the development of international interdisciplinary project activities of Polytechnic students and hold meetings on a regular basis to move forward together.
V.S.: We also plan to invite all students, especially international students, to the activities of the Russian-German Center for Innovation and Entrepreneurship "Polytechnic Strascheg" and to use the possibilities of the Polytechnic Technopolis and the Boiling Point space more widely.
- Colleagues, thank you for the interesting interview! We wish you success and the productive development of your projects!
Preapared by the SPbPU International Office
Print version