Polytechnic received gratitude from Rossotrudnichestvo Moldova
The Rossotrudnichestvo Representative Office in the Republic of Moldova expressed gratitude to Polytechnic University for its assistance in organizing the presentations and online lectures.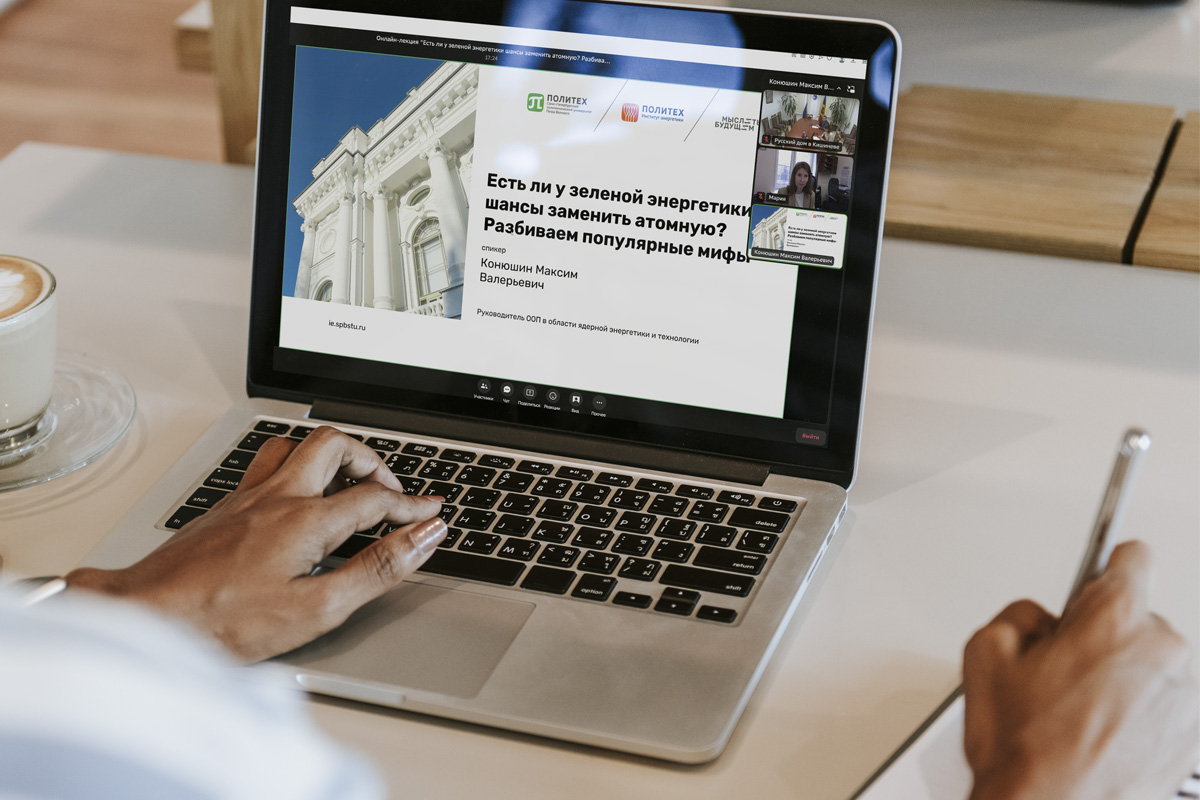 Let us remind that this winter and spring the Center for International Recruitment and Communications of SPbPU with the support of the Russian Center for Science and Culture in the Republic of Moldova held a series of webinars aimed at promoting and popularizing Russian higher education abroad, attracting foreign applicants to the educational programs of SPbPU, as well as strengthening the reputation of the university as a leading engineering university in Russia.
In addition, Polytechnic University tested a new format of cooperation with Rossotrudnichestvo: the university took part in organizing online lectures within the framework of the «Open Lecture Hall» program.
At the lecture «Artificial Intelligence in Everyday Life,» students learned that scientists today are working with the so-called «weak» artificial intelligence, but the fields of its application are very wide: it is computer vision, and speech recognition, and computer linguistics, as well as medical diagnostics, bioinformatics, and many other topical areas.
Nikita Lukashevich, associate professor of the Graduate School of Industrial Management at the Institute of Industrial Management, Economics and Trade, gave a lecture on the concept of smart cities and territories. The speaker presented the problems of creating and improving a smart city, including specifics of management and its processes, digitalization of infrastructure at various levels, organization of driverless transport and logistics systems, «green» economy, etc.
A lecture by Maxim Konyushin, senior lecturer of the Graduate School of Nuclear and Thermal Energy at the Institute of Energy, was devoted to the popular question of whether green energy has a chance to replace nuclear power. The speaker spoke about the peculiarities of «green» energy sources and the advantages of nuclear energy, among which are economy, affordability and environmental friendliness.
The joint events of SPbPU and the Representative Office of Rossotrudnichestvo in the Republic of Moldova were attended by students, subject matter experts and potential applicants. We are regularly involved in different projects of Rossotrudnichestvo and want to thank the representative office in the Republic of Moldova for the opportunity to present the applicants the scientific fields of Polytechnic University, commented Maria Bocharova, director of the Center of international recruitment and communications. We noticed a great interest and involvement of the participants in the joint events. We hope that this fall, with the start of the selection campaign, we will again be able to implement a cycle of scientific lectures to popularize science and higher education in Russia.
Print version