Polytechnic University at EDUGATE 2022: Egyptian applicants interested in mechanical engineering, biotechnology and IT
Polytechnic University at EDUGATE 2022: Egyptian applicants interested in mechanical engineering, biotechnology and IT
Representatives of the SPbPU International Office participated in the international educational fair EDUGATE 2022 in Alexandria, Egypt. Over two days, the fair was visited by more than 3,000 people — high school students and their parents, as well as university students. More than 500 of them were interested in SPbPU programs and received detailed advice about the admission opportunities, educational programs and advantages of Polytechnic from its representatives.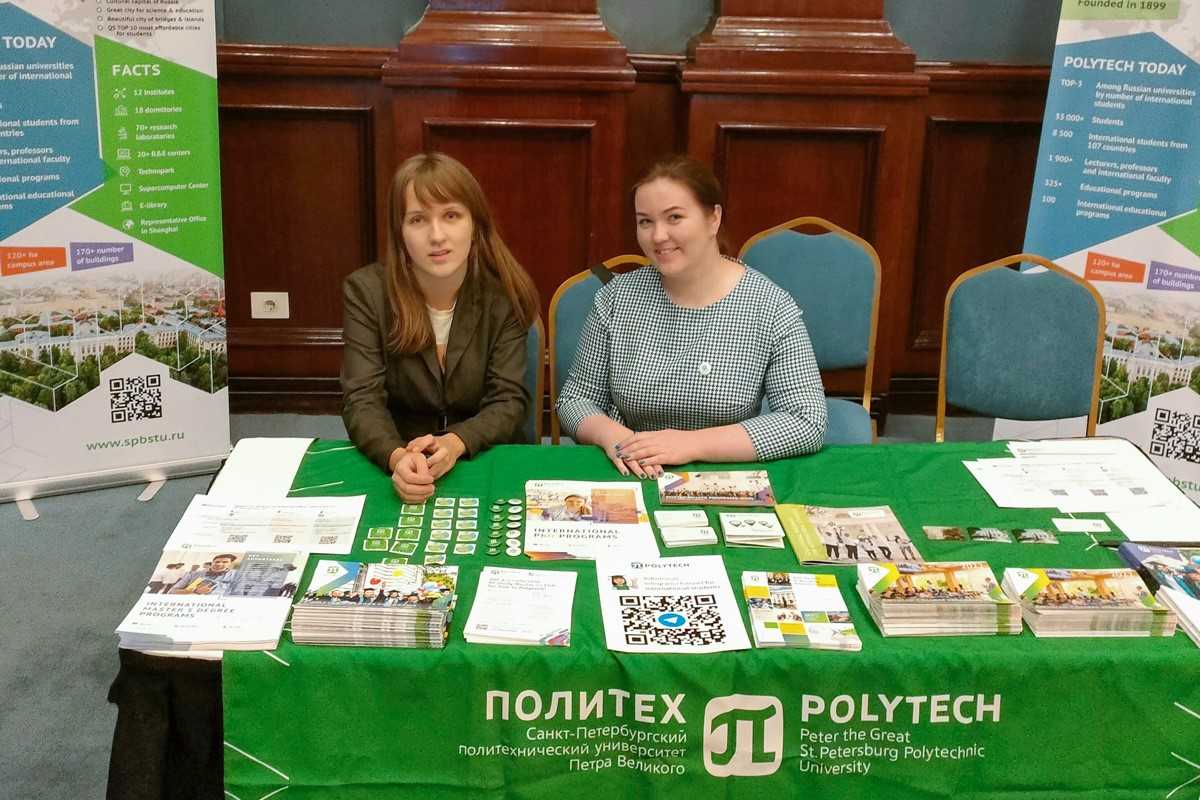 Potential foreign applicants showed the greatest interest in the educational programs in mechanical engineering, IT, biotechnology, business administration and management, as well as humanities. Participants asked specific questions about enrollment in SPbPU undergraduate, graduate and postgraduate programs, and there were requests for advice on pre-university training programs and Russian language courses.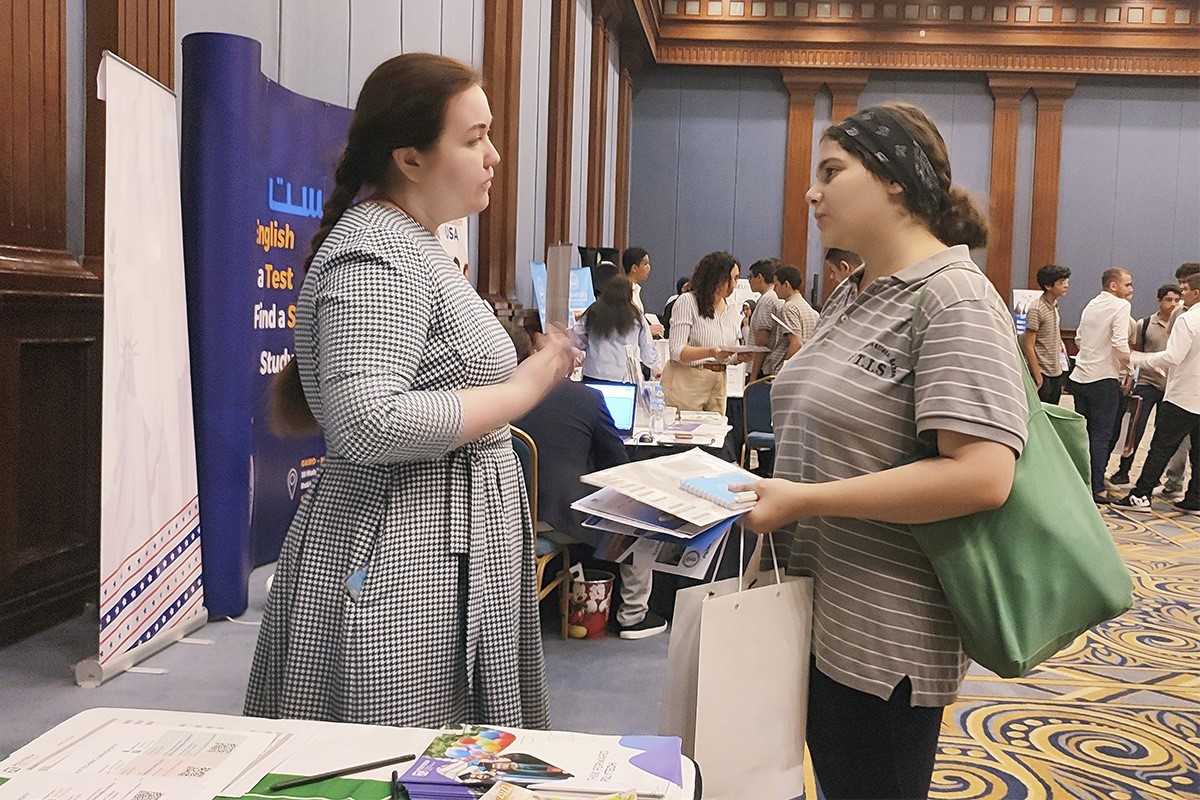 Many Egyptian schoolchildren and students were interested in the issue of scholarships. There are several such opportunities for foreign applicants. First, it is possible to take part in the Open Doors: Russian Scholarship Project. Open Doors: Russian Scholarship Project international student Olympiad. The winners of this intellectual competition will be able to enter SPbPU Master's or PhD programs without any entrance examinations and study absolutely free of charge (at the expense of the Russian Federation budget) in Russian or English. As a reminder, registration for the Olympiad has been open this year in September and will last until December 23, 2022.
Secondly, you can apply to SPbPU for budget-funded undergraduate, graduate or postgraduate studies by applying to the quota of the Russian Ministry of Science and Higher Education. For more information, please visit the official website of SPbPU.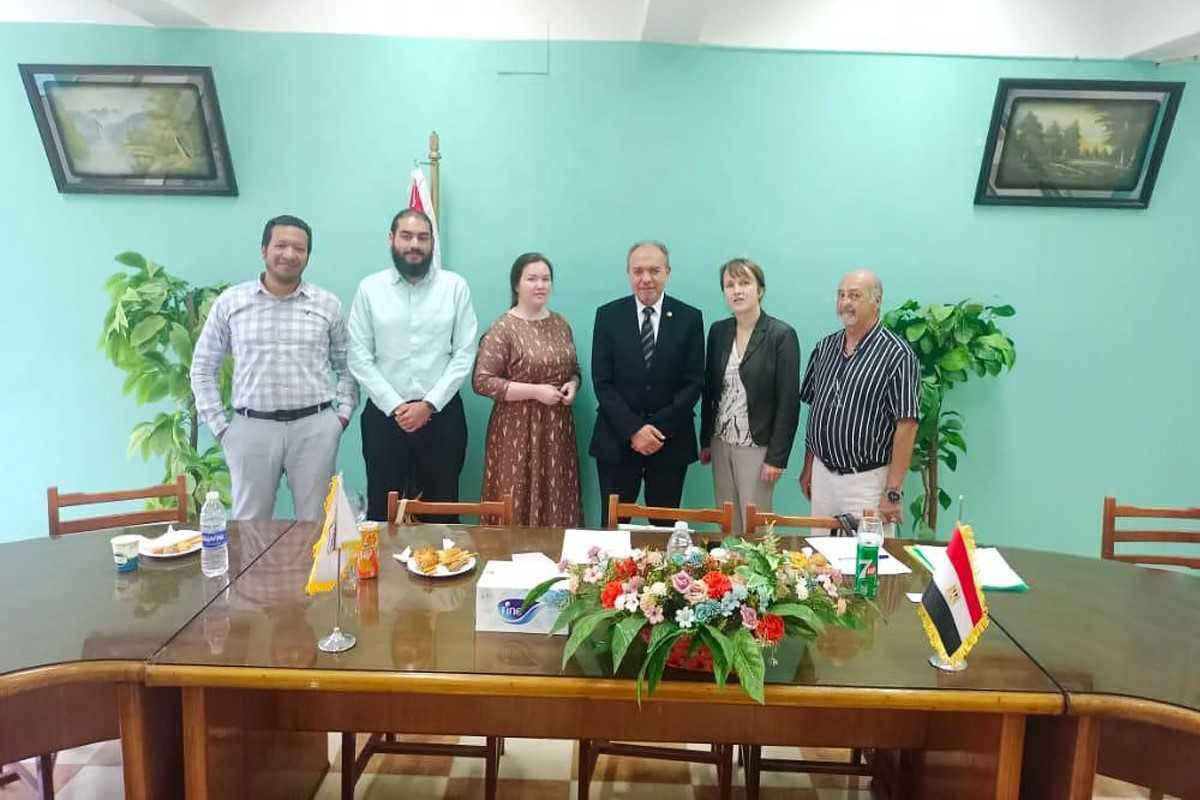 In addition to participating in the international fair, the SPbPU delegation visited the Representative Office of the Russian House in Alexandria as well as the Tabbin Institute for Metallurgical Studies. This institute is notable for its large library of books on metallurgy, much of which is in Russian. Many of the teachers at the Tubbin Institute of Metallurgical Studies also speak Russian. During the visit, representatives of SPbPU got acquainted with the equipment of research laboratories and took part in negotiations with the management of the institute, where they discussed possibilities of cooperation between scientists of the two universities in metallurgy, mechanical engineering, welding and materials research, as well as prospects of creating network educational programs in relevant areas.
Prepared by the SPbPU International Office
Print version