Polytechnic University at Russian-Chinese Education Forum
Polytechnic University participated in the Russia-China Education Forum-2023, which opened against the backdrop of President Xi Jinping's state visit to Russia. The event brought together many Russian and Chinese universities, including South China University of Technology, Shenxi Polytechnic University, Luoyang Institute of Science and Technology, Shanxi University of Engineering and Technology and others.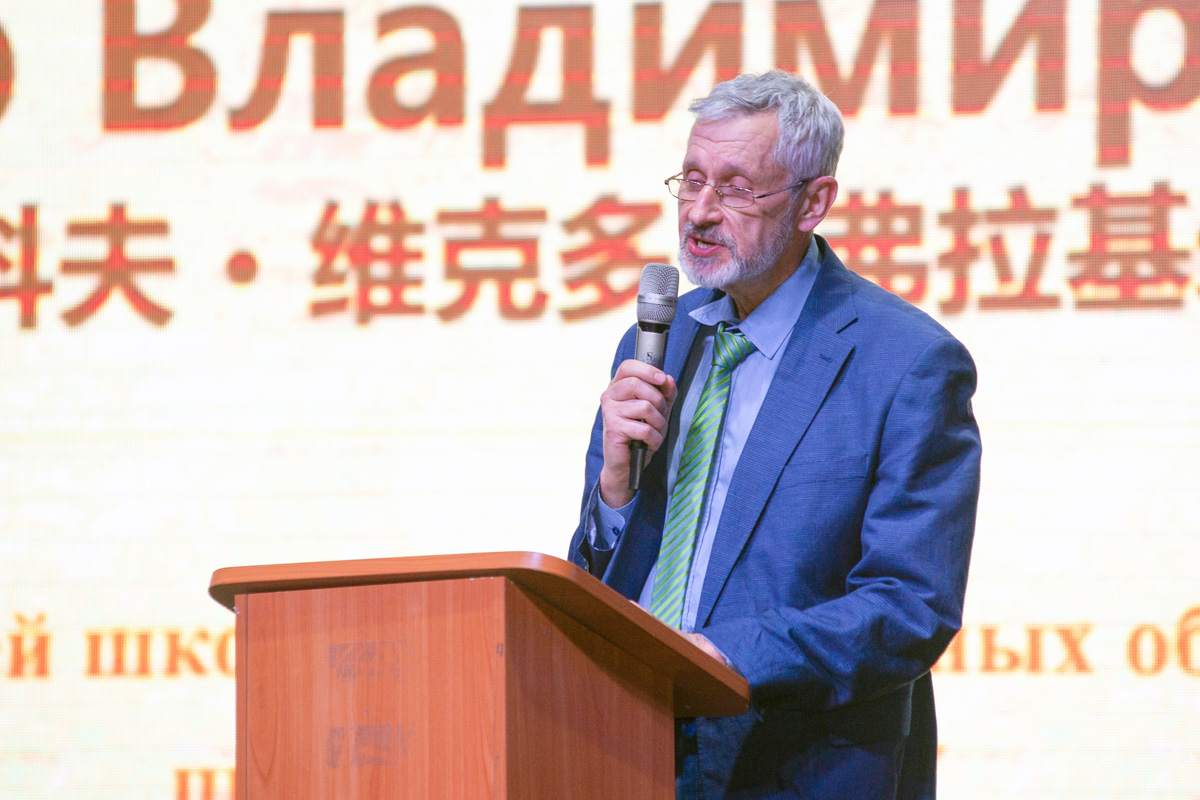 The forum program included a plenary session and a series of round tables, focused on university-to-institution cooperation, scientific exchange, education and interaction in the arts. The event was aimed at solving practical problems, including improving the quality of education and identifying ways to strengthen scientific cooperation between representatives of Chinese and Russian universities.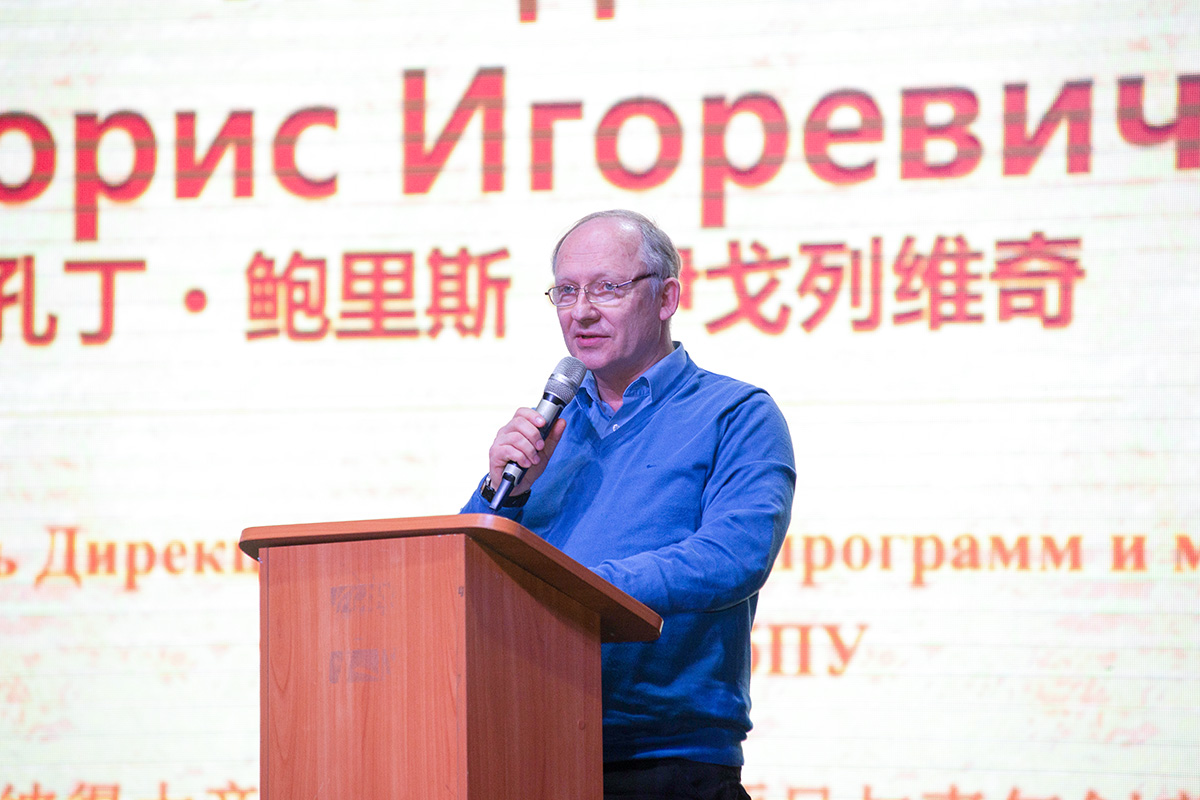 Head of International Cooperation Department Vladimir Khizhnyak, Director of the Higher School of International Educational Programs (HS IEP) Victor Krasnoshchekov and Head of the Directorate of Cultural Programs and Youth Creativity Boris Kondin took part in the Russian-Chinese Educational Forum on behalf of Polytechnic University. SPbPU representatives made presentations on relevant topics, which were met with interest by the other forum participants. For example, the speech of Viktor Krasnoschekov, the director of the HS IEP, at the plenary session was devoted to the issue of increasing the attractiveness and quality of Russian education for Chinese students. Krasnoschekov gave specific examples from the activities of Polytechnic University and pointed out that one of the main difficulties which the Chinese students face while studying in Russian universities is studying Russian. The speaker from SPbPU noted that an effective solution to this problem is the creation of joint educational structures, such as preparatory departments of Russian universities on the basis of Chinese universities, schools and colleges, which is actively engaged in the Polytechnic University with the support of its official representative office in Shanghai.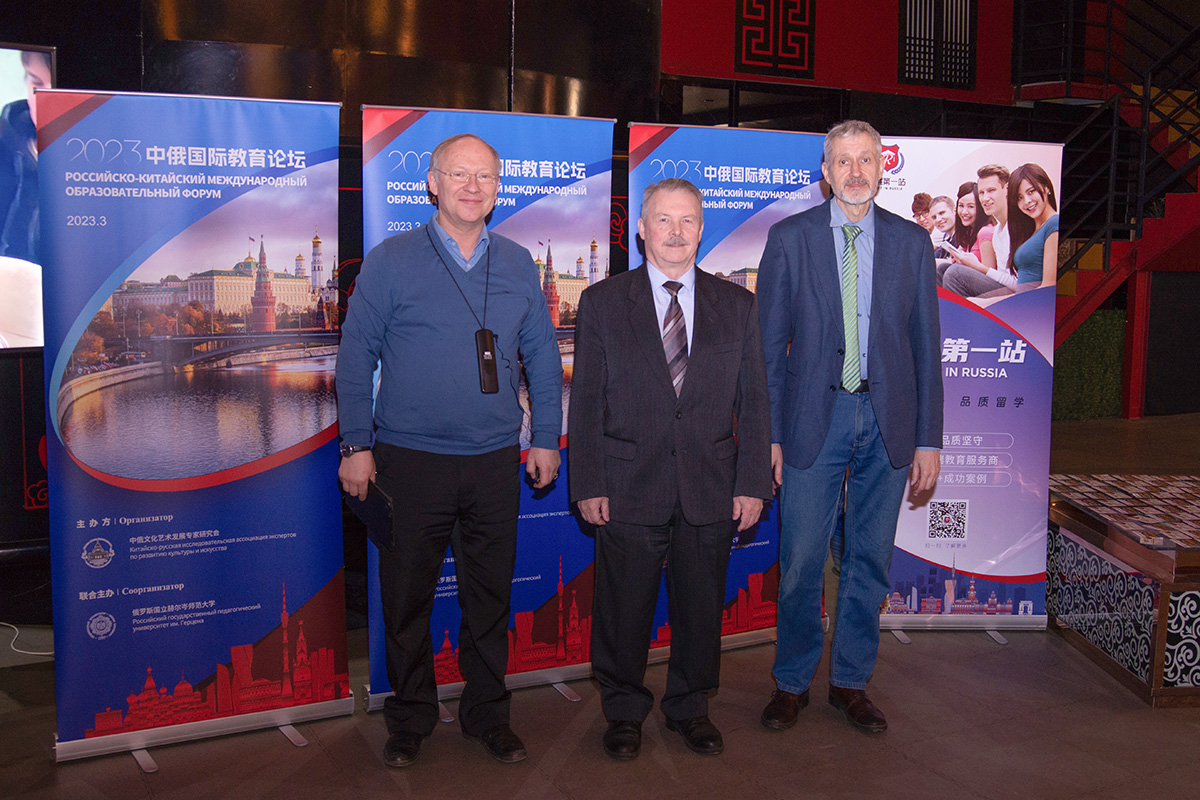 Boris Kondin, Head of the Directorate of Cultural Programs and Youth Creativity at SPbPU, gave a speech at the plenary session that aroused great interest among the participants. Kondin spoke about the unique opportunities for the students of Polytechnic University to join the arts and creativity, about various musical and theatrical groups, various art studios. He also invited art groups from Chinese universities to visit the festive events dedicated to the 125th anniversary of Polytechnic University.
During the forum, we discussed specific problems that Chinese students face when studying at Russian universities, as well as the employees of our university when creating joint programs, organizing scientific cooperation, and ways to eliminate them, said Vladimir Khizhnyak, head of the International Cooperation Department, It is nice to see that representatives of Chinese universities are interested in organizing effective cooperation, in finding ways to solve problems, they listen to us carefully, and discuss our proposal.
Prepared by the SPbPU International Office
Print version