Polytechnic University signed five new partnership agreements at the Russian-Uzbek Educational Forum
Polytechnic University signed five new partnership agreements at the Russian-Uzbek Educational Forum
Peter the Great St. Petersburg Polytechnic University has signed a series of partnership agreements and roadmaps with universities in Uzbekistan. The signing took place within the framework of the Russian-Uzbek Educational Forum «Integration of Education, Production and Science — Driver of Economic Efficiency» held in Samarkand at Samarkand State University. New forms of interaction will be implemented with Tashkent State Technical University, Samarkand State University, Samarkand Institute of Economics and Service and Uzbek State University of World Languages.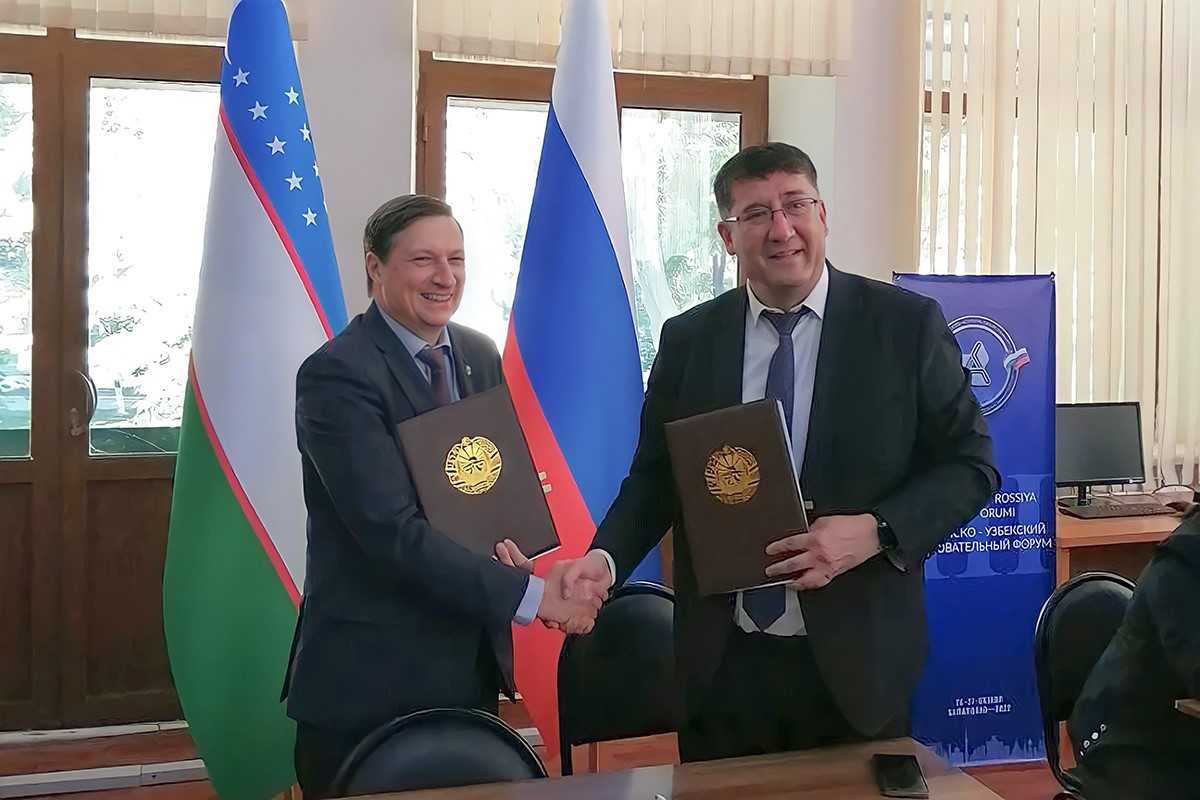 Forum brought together over 100 rectors and heads of Russian universities, who, together with their Uzbek colleagues, worked for two days on cooperation in the training of engineers, teachers for pre-school and school education, discussed the experience of Russia and Uzbekistan in creating a system of continuing education and the prospects for cooperation in university science and innovation activities. The forum was held in four sessions, the program presentations were made by the President of the Russian Rectors Union, Rector of the Lomonosov Moscow State University, Academician of Russian Academy of Sciences, Viktor Sadovnichy and Rector of Samarkand State University, Professor Rustam Khalmuradov.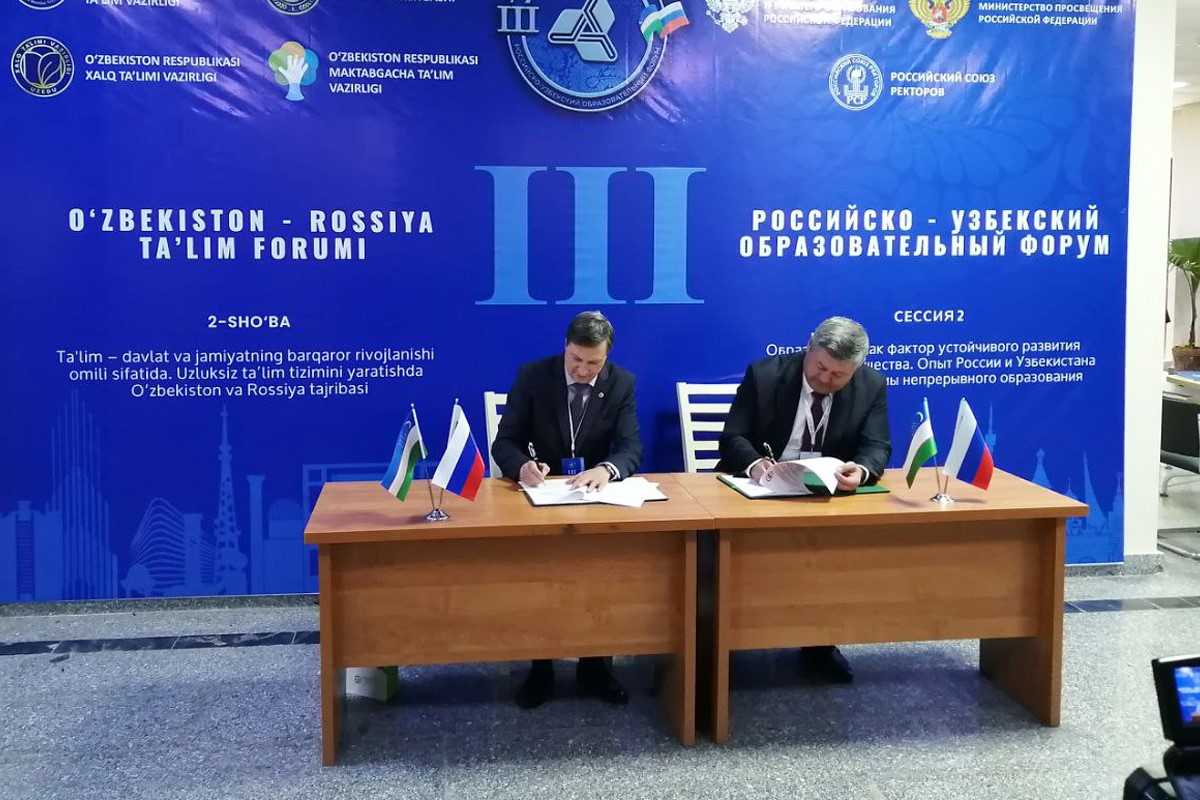 It so happens that we all live in the era of global changes and new challenges. And it is all the more valuable to see the unity of interests and common views of many contemporary tasks that unite our Russian and Uzbek colleagues. We see concrete intentions to implement joint projects and educational programs, exchange experiences and help each other. I am sure that the partnership agreements that Polytechnic University has signed with the leading universities of Uzbekistan will strengthen this productive cooperation and achieve tangible results, commented Rector of SPbPU, RAS Academician Andrei Rudskoi

Polytechnic University was represented at the Russian-Uzbek Educational Forum by the Vice-Rector for International Affairs, Corresponding Member of the RAS Dmitry Arseniev and the Head of the International Academic Cooperation Department Ekaterina Belyaevskaya. In the framework of the rich program, more than 10 business meetings with the management of Uzbek universities were held and 5 agreements on cooperation were signed.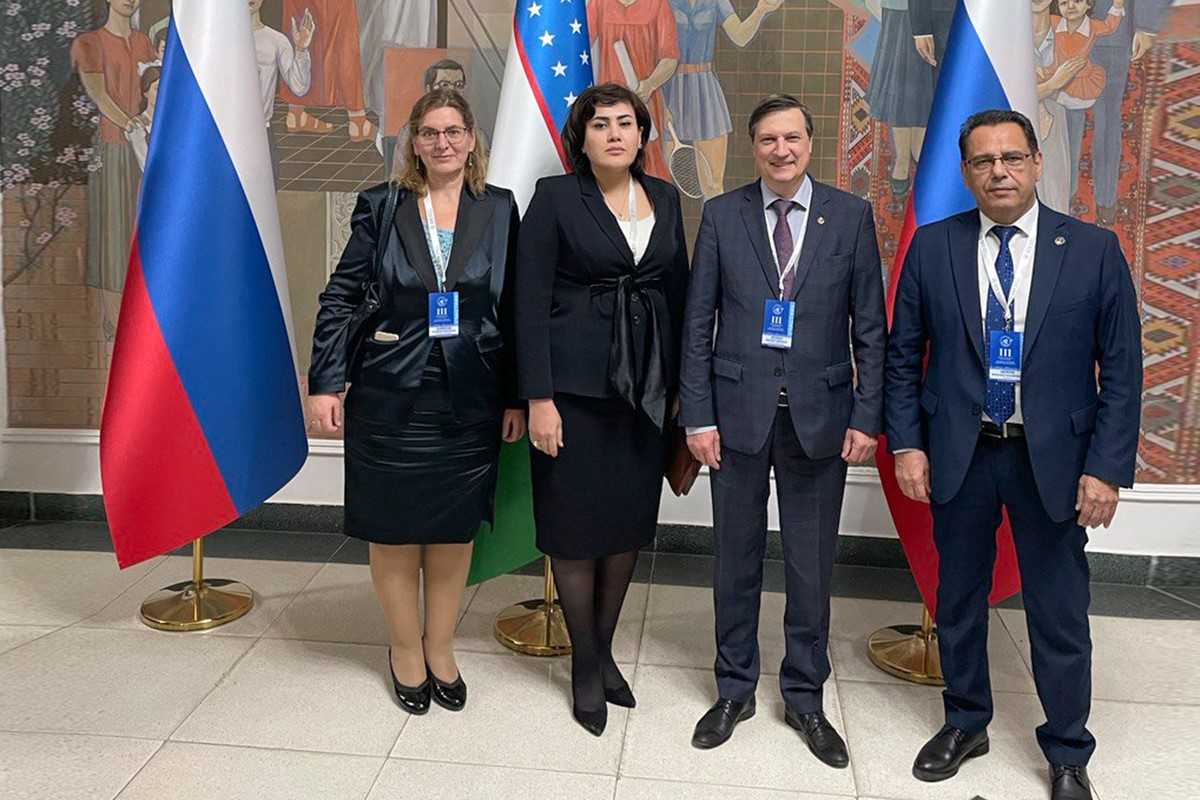 A roadmap for directions of the Institute of Mechanical Engineering, Materials and Transport and the Institute of Electronics and Telecommunications was signed with Tashkent State Technical University. The universities also plan to hold international competitions in robotics and radio engineering, and to implement programs of additional education, internships and joint postgraduate studies.
Polytechnic University and Samarkand State University signed an agreement under which 25 Samarkand State University students will begin their postgraduate studies. Another agreement signed by the universities is devoted to creating three joint laboratories: Applied Biotechnology, Robotics, and Additive Manufacturing and New Materials. In addition, the management of Samara State University made a proposal to create a Center of Continuing Education at the Samara State University Center of Russian Education and to provide it with a separate room for Polytechnic University. It is planned that on the platform of the center will be implemented additional education programs for representatives of business and higher education institutions of Uzbekistan.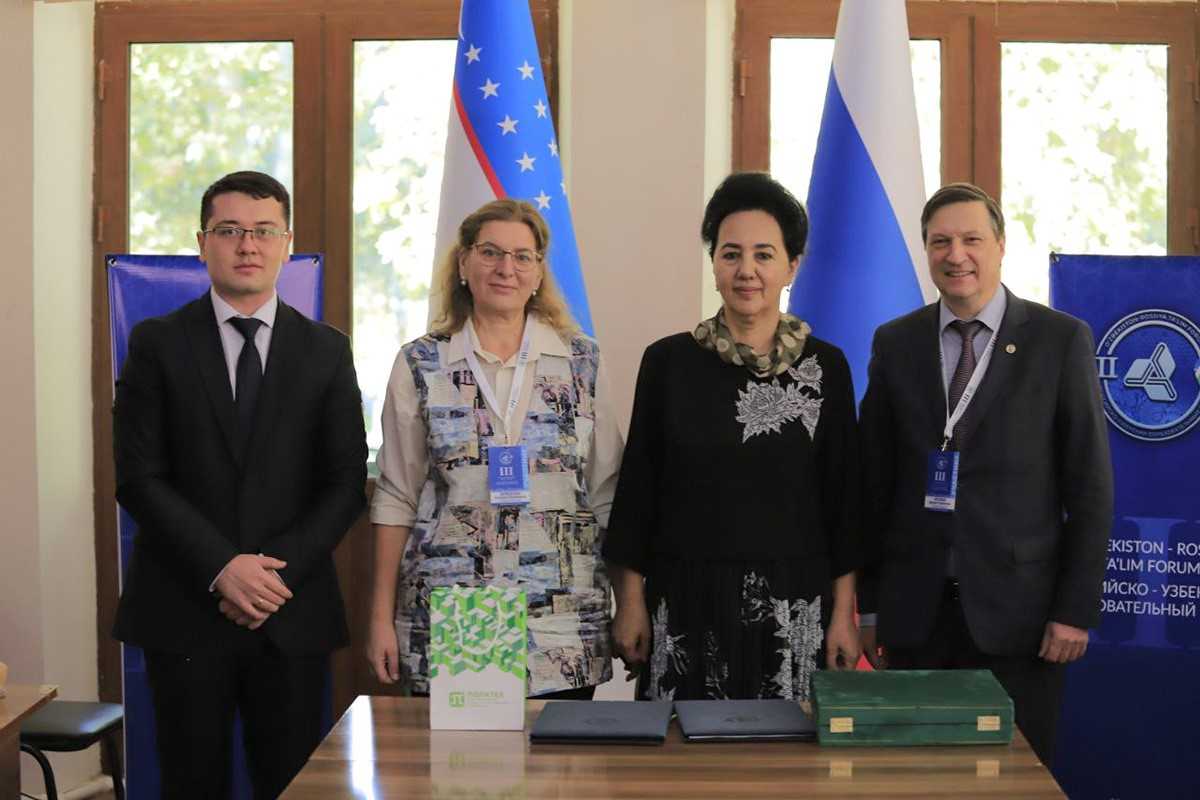 Two more general partnership agreements were signed by Polytechnic with the Samarkand Institute of Economics and Service and the Uzbek State University of World Languages. The parties plan to expand cooperation in scientific and educational areas and are also actively negotiating the creation of joint network educational programs in the field of intellectual systems in the humanities.
In recent years, Polytechnic University has paid special attention to the development of contacts with the Republic of Uzbekistan. The Russian-Uzbek Educational Forum, which was held for the third time, has become a large-scale platform for productive dialogue and actualization of the state of affairs, noted the Vice Rector for International Affairs Dmitry Arseniev, great preparatory work has been done, key areas of cooperation with each particular university have been identified, roadmaps have been drawn and worked out. We see significant prospects for further implementation together with our Uzbek partners.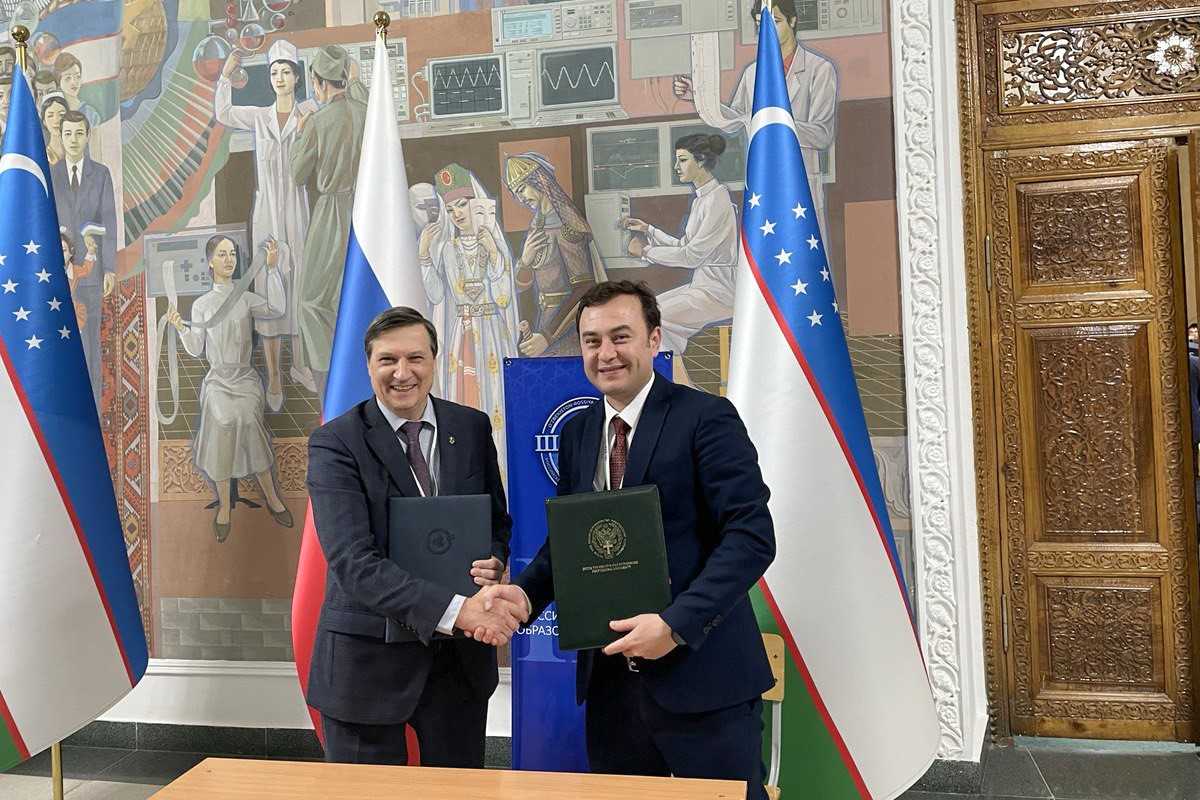 In addition to signing agreements, Polytechnic University held productive business meetings with representatives of Tashkent State Economic University, Andijan Mechanical Engineering University, Bukhara State University, Fergana Polytechnic University, Termez Engineering and Technology University, Jizzakh Polytechnic Institute, Tashkent Institute of Irrigation and Agricultural Mechanization Engineers, and several other universities in Uzbekistan. As a result of the negotiations, a number of specific agreements were reached. Beginning in November 2022, delegations from Uzbek universities are expected to visit Polytechnic and prepare and agree upon roadmaps for continuing the agreements reached at the Forum.
Prepared by the SPbPU International Office
Print version