Professor of Tsinghua University Chen XU Became a Honorary Doctor of SPbPU
Professor of Tsinghua University Chen XU Became a Honorary Doctor of SPbPU
December 4, 2017 delegation of Tsinghua University (Beijing, PRC) visited Peter the Great St. Petersburg Polytechnic University. During the visit Chairperson of University Council prof. Chen XU was granted the title of Honorary Doctor of SPbPU for her work in development of cooperation between the universities. On October 30, 2017 by solid decision of SPbPU Scientific Council Professor Chen XU was elected to be an Honorary Doctor of SPbPU. Today at celebratory Scientific Council meeting a ceremony of her inauguration was held.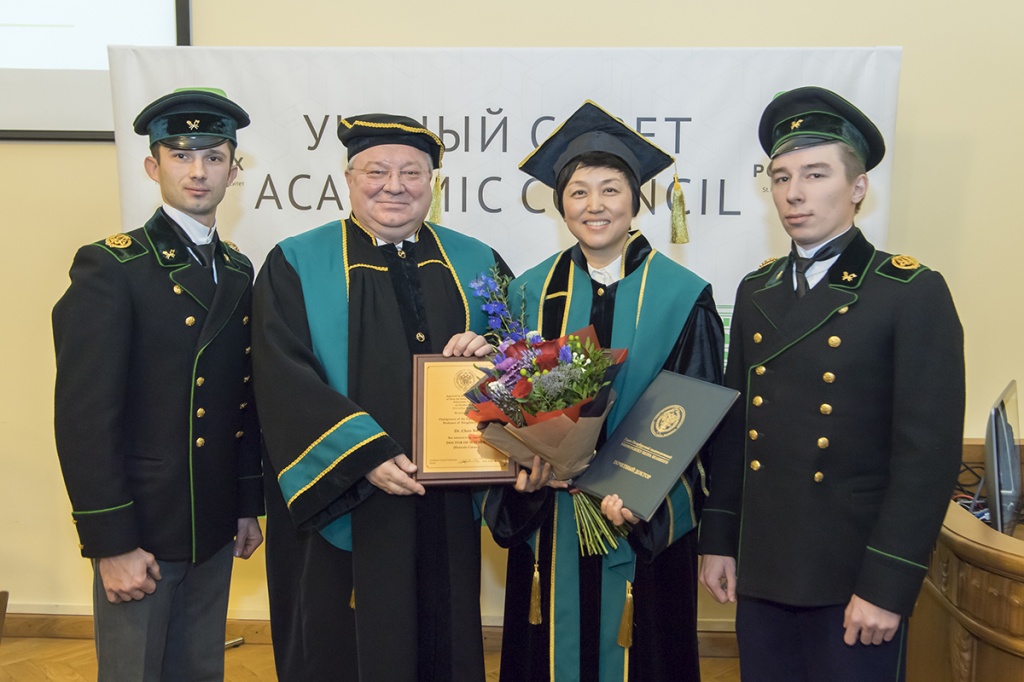 Greeting the guests, Academician of the Russian Academy of Sciences A.I. RUDSKOY emphasized that the warmth of relationships and length of cooperation between the universities made him believe in its successful continuation. SPbPU rector also pointed out the fact that the varieties of sciences are quite alike in Polytechnic University and in Tsinghua University which is on the 25th place in QS international universities rating and has been the absolute leader among BRICS countries universities for many years. A.I. RUDSKOY mentioned energetic, construction, engineering, economics and information security among the most important areas of cooperation. As China and Chinese universities are SPbPU's priorities nowadays, our university has been the first among Russian universities to open its Representative Office in Shanghai (PRC). A.I. RUDSKOY invited Professor Chen XU to visit it and use it "as a place for cooperative scientific-educational projects".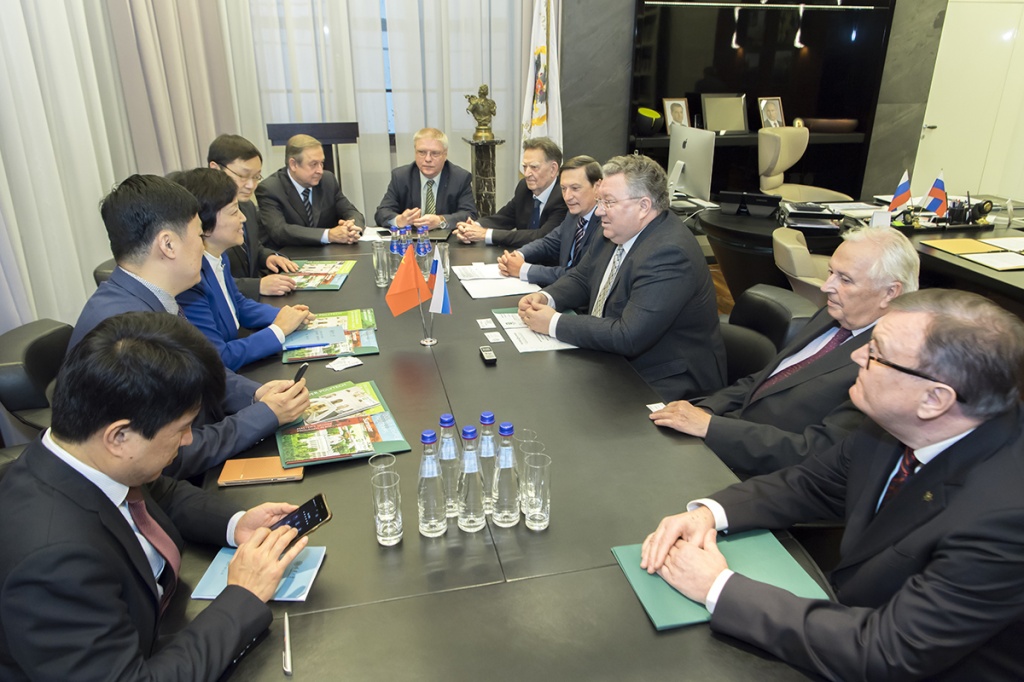 Professor Chen XU who came to St. Petersburg and our university for the first time thanked SPbPU rector for the invitation and mentioned that has already "felt history and spirit of the university". She explained that the directors of Tsinghua University Department of international cooperation and exchange came with her purposefully. They were asked to develop communications between the universities in all ways.
Before the beginning of the solemn ceremony Vice-Rector for International Relations D.G. ARSENIEV familiarized attendees with prof. Chen XU's rewards, scientific achievements and contribution in development of cooperation between the universities for which Scientific Council has decided to name her an Honorary Doctor of SPbPU. The areas of her scientific interest are radiotechnics, electronic physics and instrument engineering. Scientific works in these fields have brought her wide scientific recognition not only in motherland, but also in foreign countries.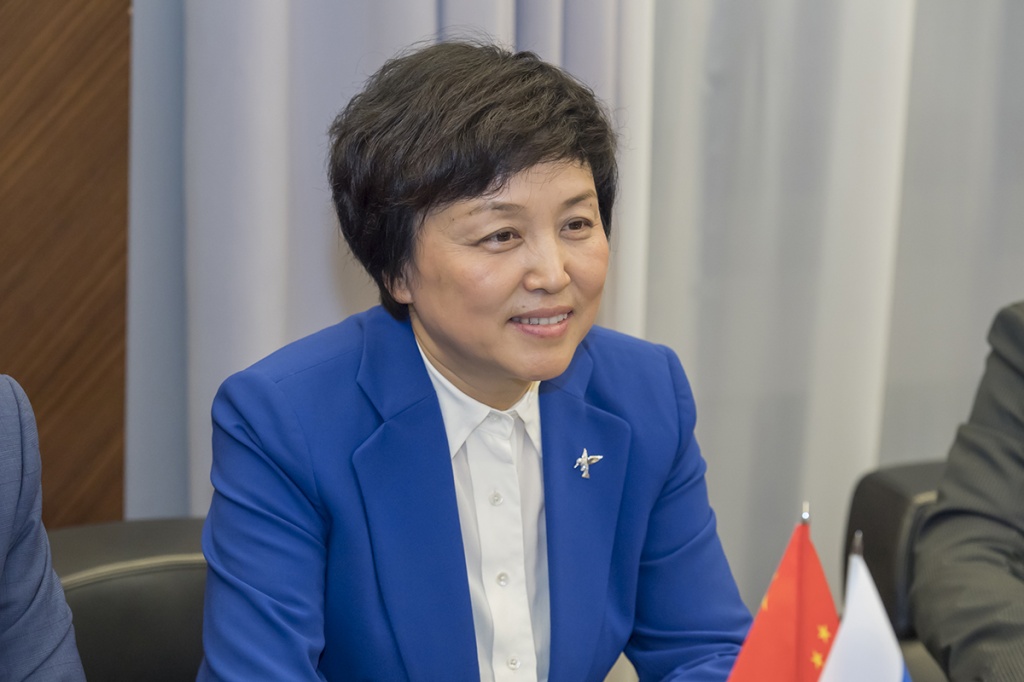 After the ceremony Tsinghua University delegation has visited SPbPU scientific laboratories and Supercomputer Centre. Mrs. Chen XU has also met with Chinese students who told her about their studying at Polytechnic University and congratulated her on receiving the Honorary Doctor of SPbPU title.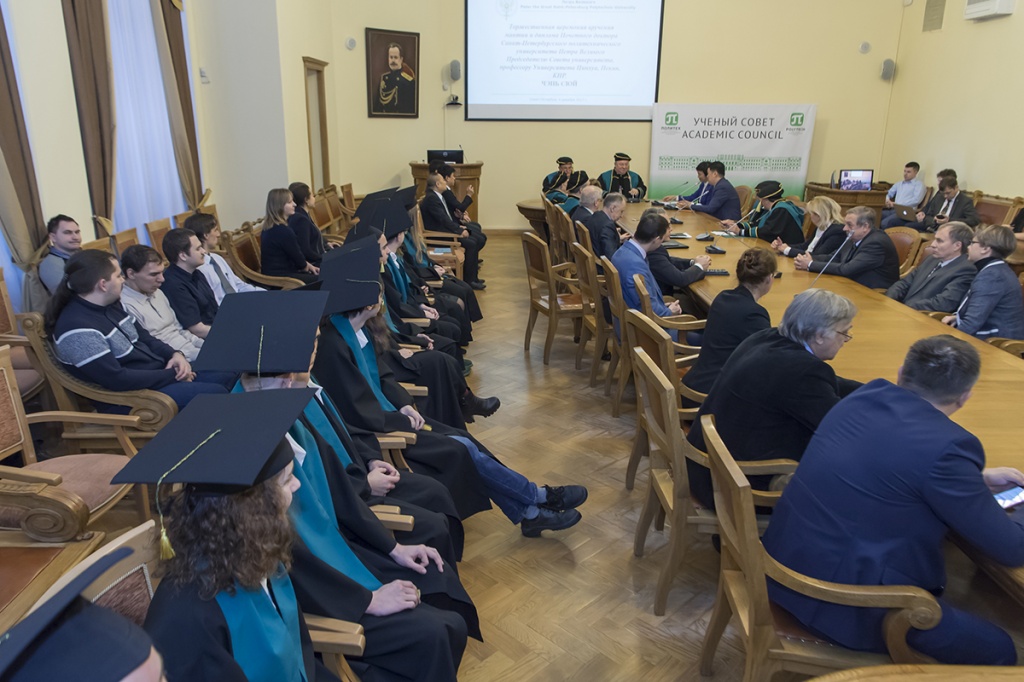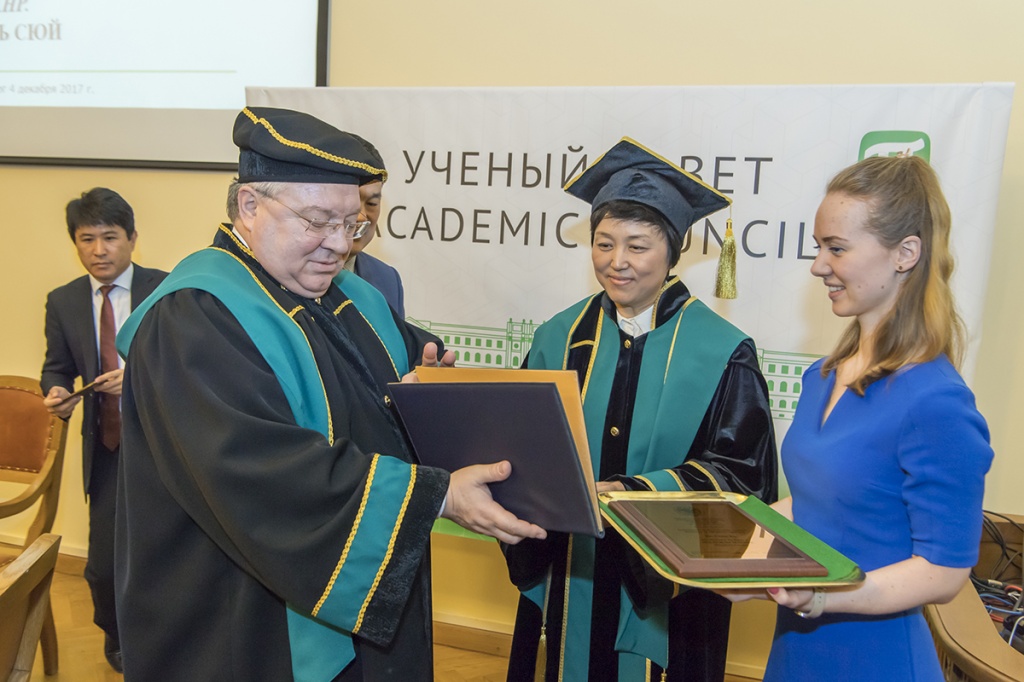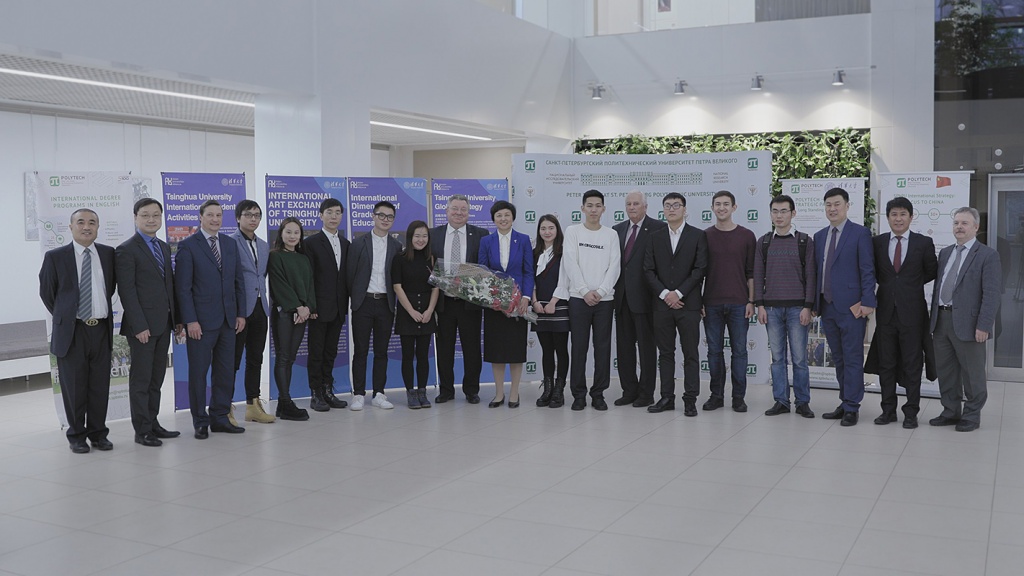 Print version