MARUEEB Erasmus+ Project: midterm results
An ambitious project MARUEEB Erasmus+ with Peter the Great St. Petersburg Polytechnic University being its member, is about to cross its finish line in a year! The project was launched with the aim to design a Master's degree program "Innovative technologies in energy efficient buildings" in three Russian and one Armenian universities. The program is designed so it could meet requirements of the prospective employers, and its graduates could be on demand. The programs are elaborated in accordance with Bologna process with the use of new teaching methods – interdisciplinary and interactive; the programs are in compliance with European standards of quality. Besides there is a plan to attract consortium members for joint teaching, mobility and research. MARUEEB Erasmus+ project is implemented on the basis of the Institute of Civil Engineering (ICE) with due account for support of the International Educational Programs and Projects Department.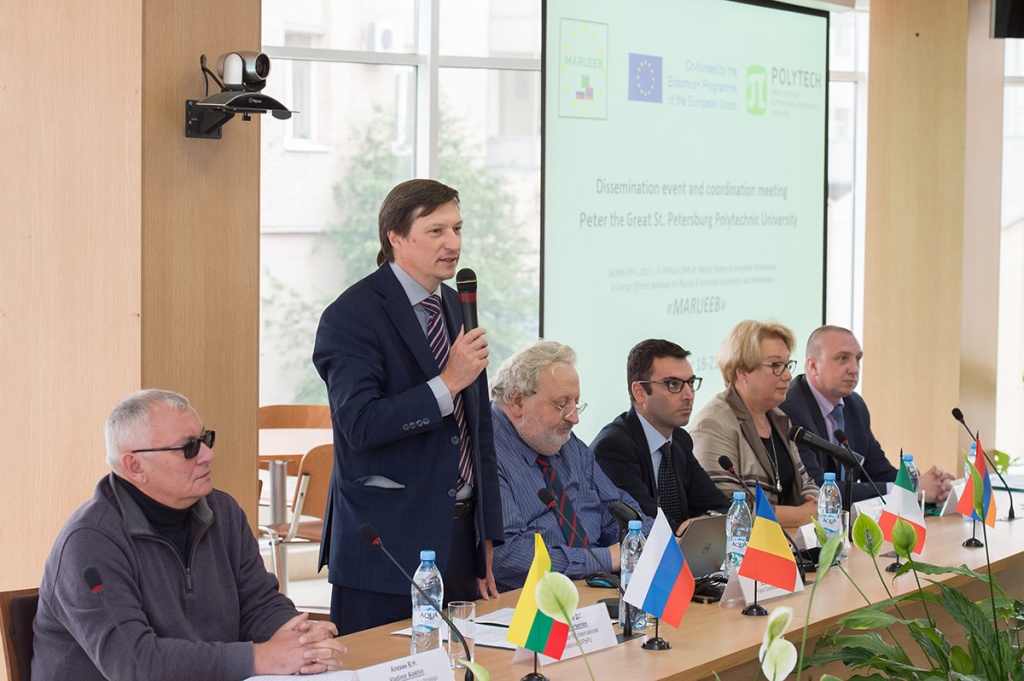 The conference in the framework of the project was held at Polytech on September, 18th 2017. There were meetings, workshops, lectures and guide-tours to labs as well. Welcoming speech was given by the representative the Committee of Construction under the Government of St. Petersburg SPbPU representatives anf program coordinators.
"We are happy to host our friends from Russian Armenian and European universities. Today, internalization is a key strategy to follow for lots of universities. We're doing all or best to keep leading positions in a number of international students, visiting overseas professors, Master's degree programs in English and double degree programs in particular, and joint programs. And MARUEEB Erasmus+ project as targeted at introducing innovative methods to streamline Master's degree programs," – said Vice-rector for International Relations Arseniev D.G.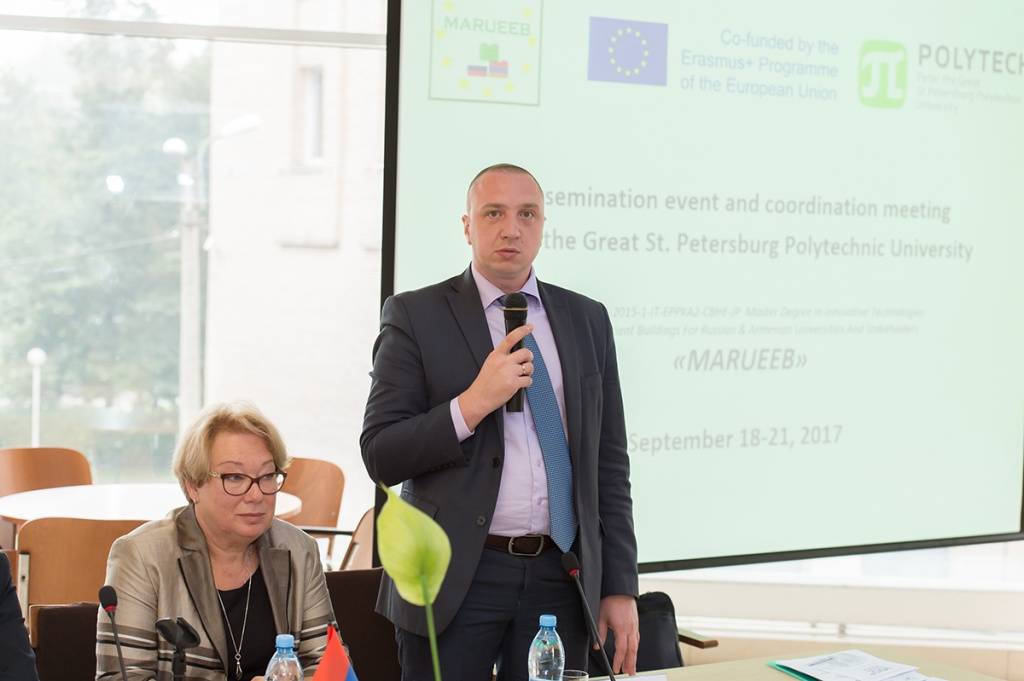 Mr Krasinskiy A.V., on behalf of St. Petersburg Government and construction industry, highlighted an importance of this project stating that graduates of these programs are the future of our city.
MARUEEB Erasmus+ coordinator, the representative of the University of Genoa Angelo Musayo thanked for efforts and wished success to all on the way of implementing the project. «There are various aims of the project, and practically all of them have been achieved. First we secured interaction between European Union, Russia and Armenia, and what is valuable we have programs, students, teachers, visuals and labs», – added program coordinator.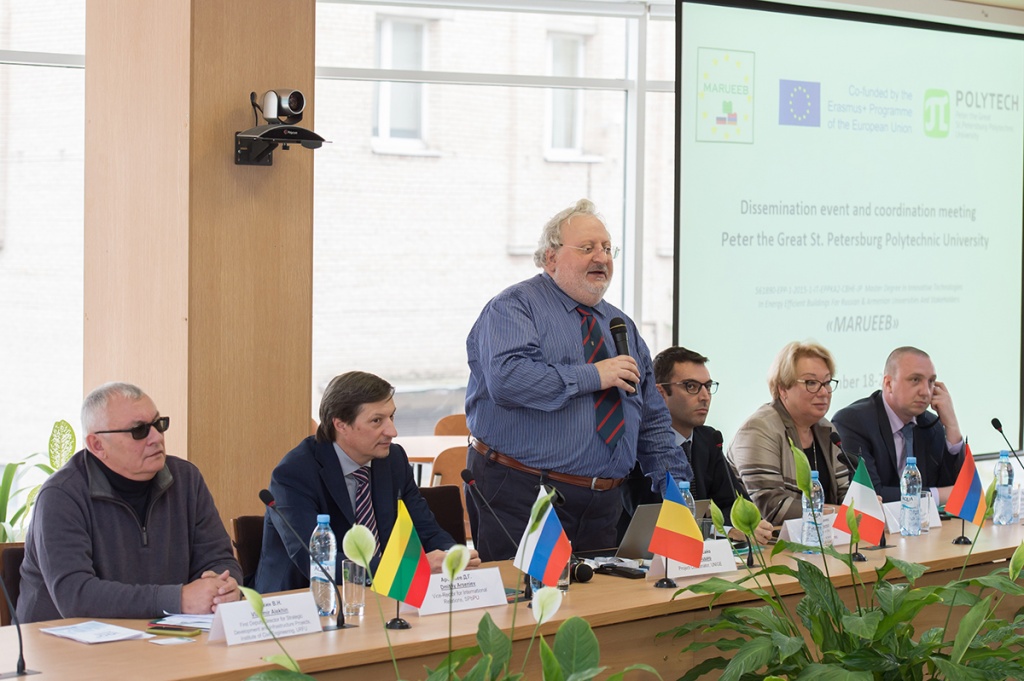 MARUEEB Erasmus+ 7 partner universities made their reports on results achieved: Ural Federal University, South-Ural State University, Tambov State Technical University, the Institute of Architecture and Civil Engineering VolgSTU, National Polytechnic University of Armenia, American University of Armenia and Peter the Great St. Petersburg University.
«It's highly important to understand: international educational programs are to be arranged in a coherent way. Polytechnic university has been working with issues of academic mobility, funds and grants, has been using a wide range of internalization tools. The number of out-coming students in 2016 has exceeded 600 people. And Internalization of educational programs at SPbPU is really considered to be a significant part of the university's policy», – comments the Chief Expert of the International Educational Programs and Projects, E.G. Nikonchuk.
An important result of the project is that young lecturers were trained under the project and went through internships in Italy (Genoa University) and Slovakia (Slovak Technical University in Bratislava). The internship of the senior lecturer of the Institute of Civil Engineering, Julia Lednova, was dedicated to ecological aspects of construction with due account for computation, formulas and technical subjects. "We studied the complex processes of studies, compared up-to-date and traditional technologies, learnt cases, developed methodologies" – said Julia.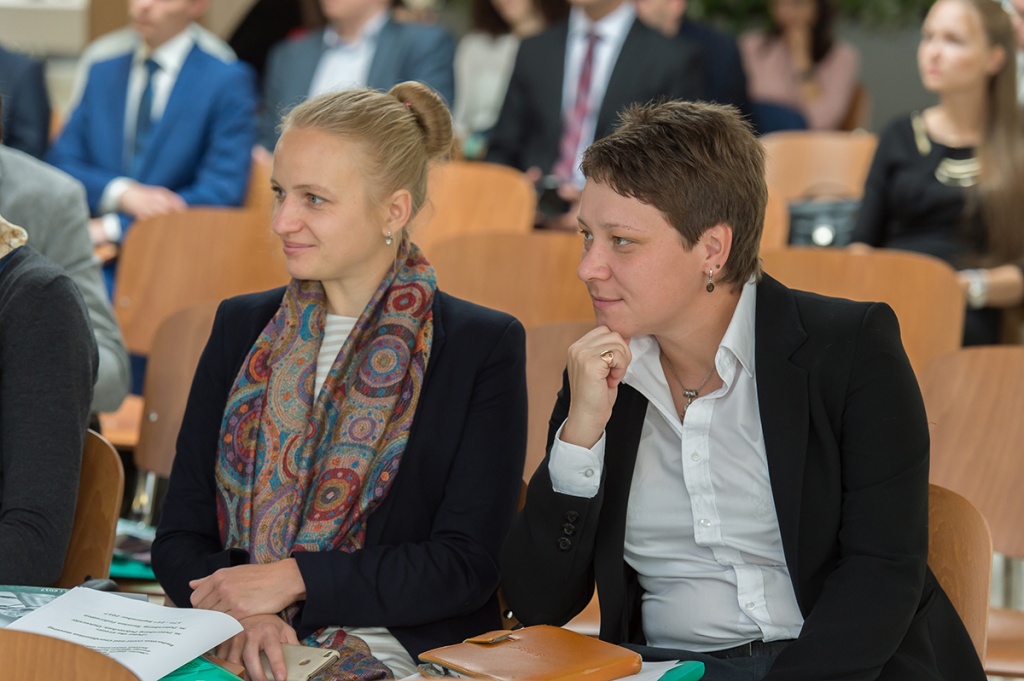 A research work of Ian Popov from Voronezh State University was focused on studies of "green concrete" innovative and eco-friendly natural material and its performance.
«Multicultural communication is one of the most important aspects which is totally revealed in our project. It's not a simple task to arrange joint work among so many people from all over the world, but we coped with this task. We managed to create an amazing atmosphere where all participants could showed one's worth and got valuable experience», – said one of the project coordinators ? Prof. Vincenzo Bianco.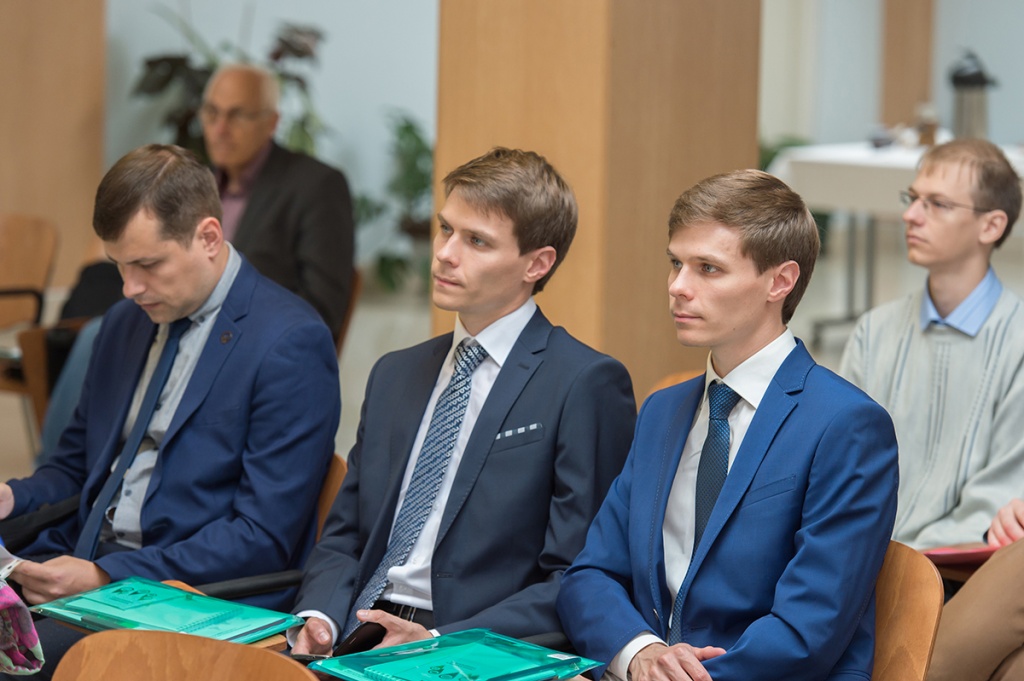 Print version