Russia-Africa Summit: SPbPU became the coordinator of the Russia-Africa Network University
Russia-Africa Summit: SPbPU became the coordinator of the Russia-Africa Network University
On July 27, the Economic and Humanitarian Forum of the second Russia-Africa Summit started in St. Petersburg, in which the Polytechnic University takes an active part.
The business program at the SPbPU booth began with a visit by Konstantin Mogilevsky, Deputy Minister of Science and Higher Education of the Russian Federation, who presented SPbPU Rector Andrei Rudskoi with a symbol of the Russian-African Network University (RAFU) as a sign that from today Polytechnic University becomes its coordinator.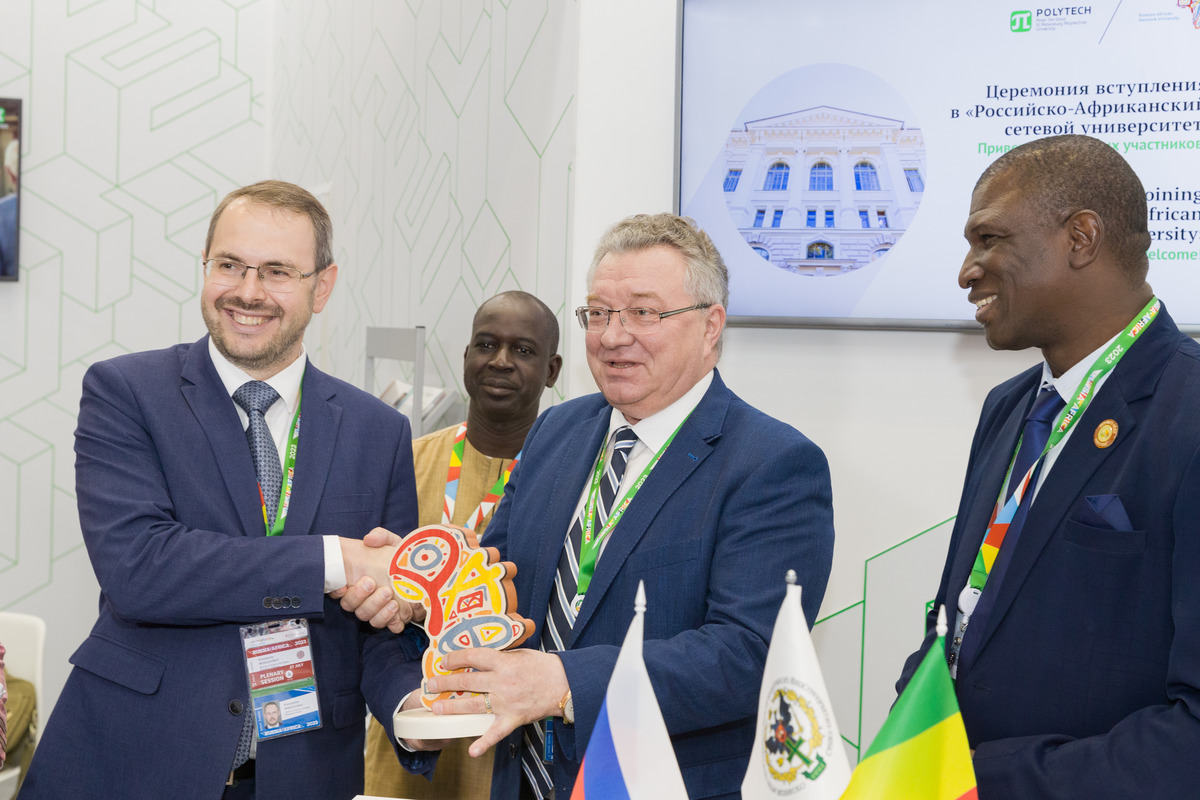 Today at our booth we have scheduled the signing of several agreements with universities of the Republic of Mali to expand RAFU, announced Andrei Rudskoi.
One of the first to join the consortium was the Private University Ahmed Baba — the memorandum of accession was signed by President Ousmane Dramé on the part of the university, and by Andrei Rudskoi on the part of RAFU. Already as Rector of Polytechnic University, Andrei Rudskoi signed an agreement with Mr. Dramé on the establishment of the SPbPU Foundation Engineering Training Center in Mali.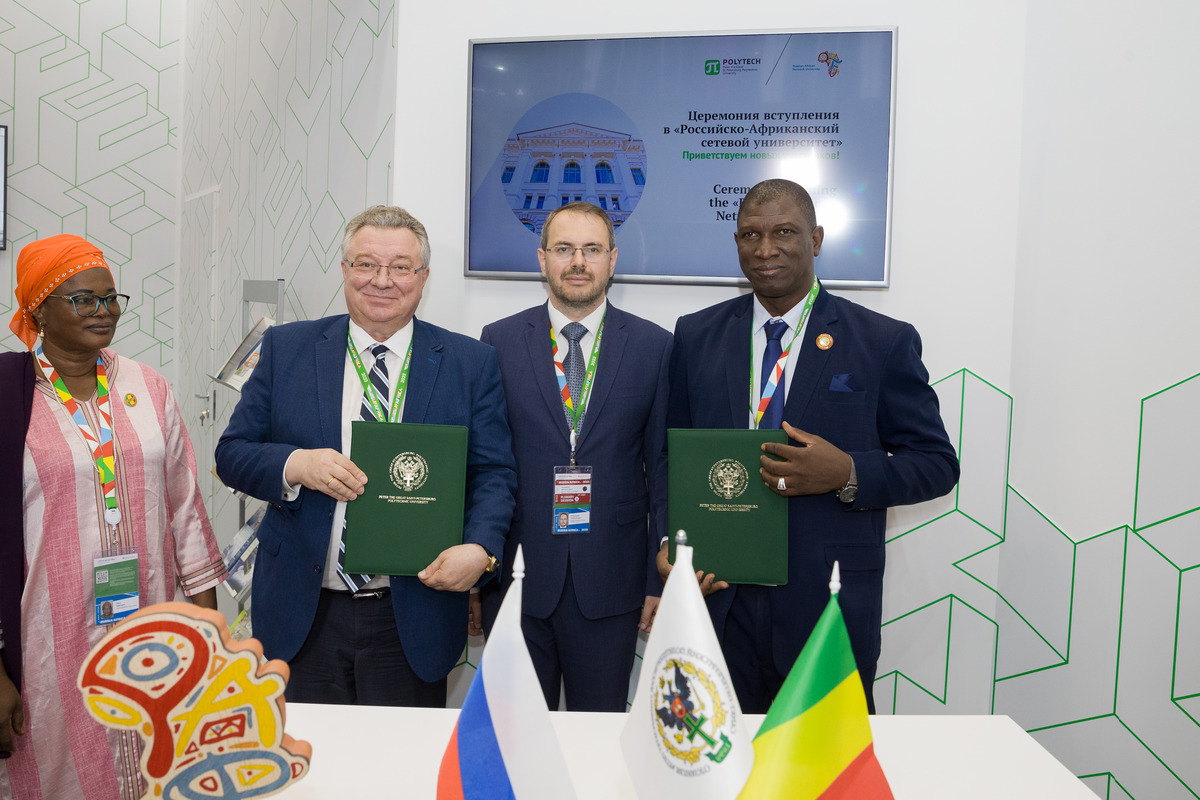 One of the projects we have already started to implement within RAFU is the project to create a network of centers on the basis of universities in Mali. We have been preparing this project for the last three years and it was supported during my personal meetings with the Ministers of Higher Education, Science and Innovation of the Republic, commented Andrei Rudskoi. We are creating the Joint Russian Language Center, the SPbPU Foundation Engineering Training Center and the SPbPU Information Center. This endeavor will help to attract and prepare talented students from Mali and other African countries to study at Russian universities, including through RAFU's network master's degree programs.
Print version