Over 20 scientific papers were presented at the Russian-German seminar "Robotics, automatics and biomechanics"
Over 20 scientific papers were presented at the Russian-German seminar "Robotics, automatics and biomechanics"
April 4th through 6th 2017 St. Petersburg Polytechnic university hosted a Russian-German seminar "Robotics, automatics and biomechanics" initiated by the Institute of Applied Mathematics and Mechanics (IAMM) and the Institute of Antropomatics and Robotics (IAR) of the Karlsruhe Institute of Technology. On behalf of SPbPU the science center "Biomechanics and medical engineering" of IAMM was assigned to supervise the event.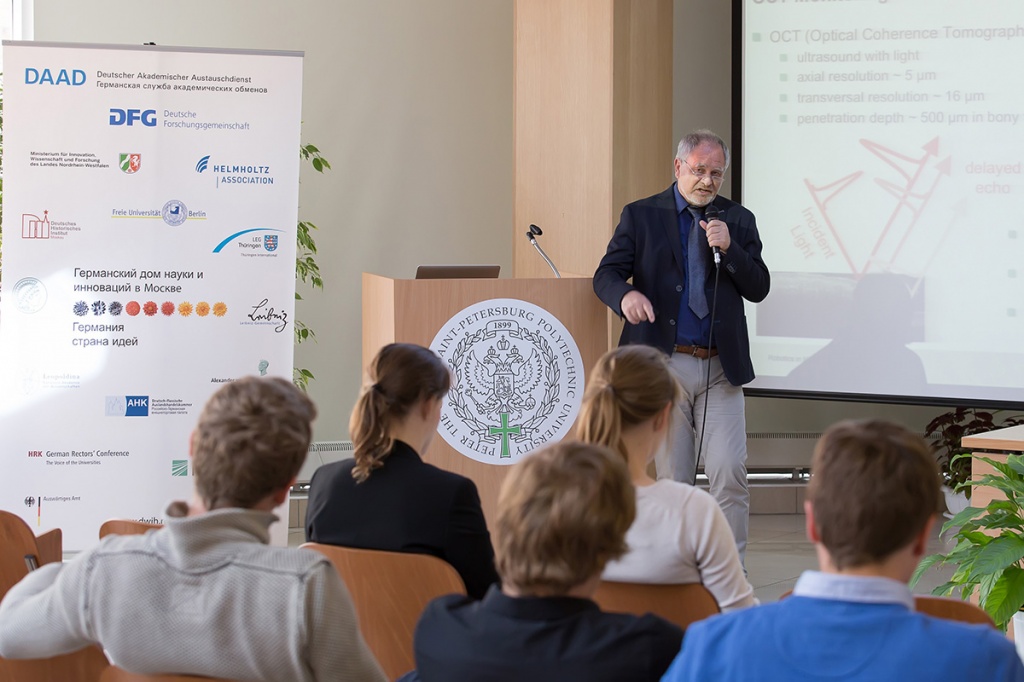 The seminar was organized for the purpose of discussing the main trends in scientific research and demonstration of latest scientific achievements and discoveries.
IAR academic director prof. J. Rachkowsky told of the medical engineering at KIT, of latest research in clinical robotics resulting in creation of robotic systems capable of assisting with surgeries and new methods for diagnostic data processing.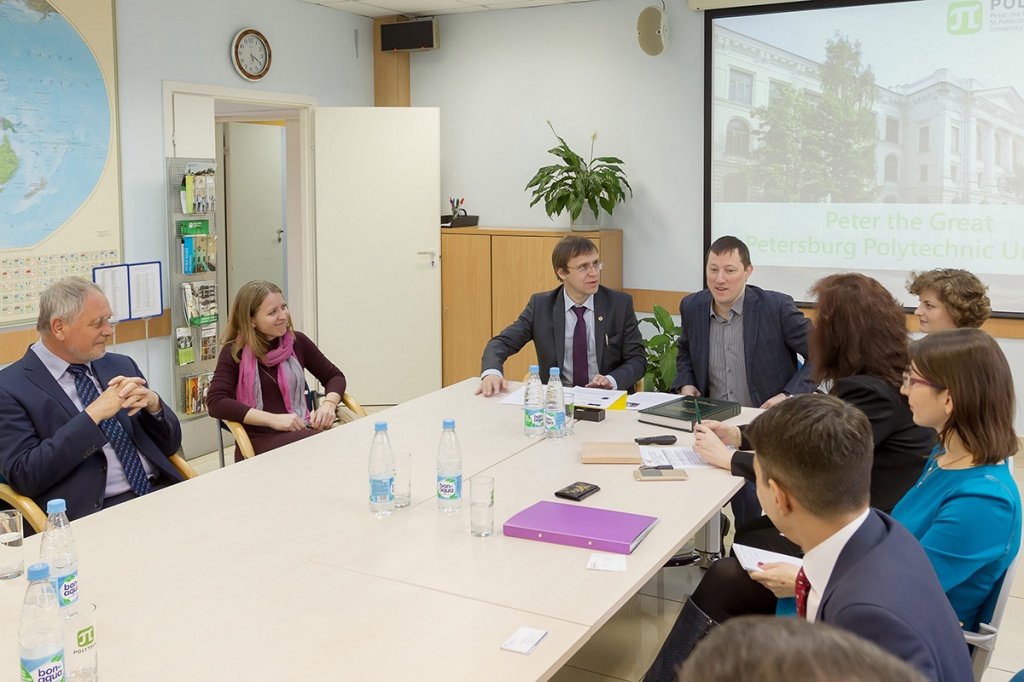 Director of "Biomechanics and Medical Engineering" Mrs. O. Loboda told of the center's principal objectives. Head of the bionics laboratory Mr. O. Kovalev presented the product of the joint effort from the Polytechnic university and the Turner Institute for Children's Orthopedics – a bionic handicap with a neurophysiological-based control system.
More than twenty scientific publications were presented at the seminar. Young teachers, PhDs and graduate students of SPbPU made presentations of the work.
Telematics department of IAMM has made numerous scientific accomplishments. Prof. L. Utkin told of the principles of machine learning for improvement of diagnostic accuracy of malignant tumors. Students displayed their achievements in intelligent transport systems and behavioral robotics.
The staff of the youth center of scientific creativity and Fablab headed by Mrs. P. Dyatlova demonstrated their achievements in robotic management.
The round table discussion was dedicated to the possible cooperation between SPbPU and KIT that would involve student exchange, conferences, seminars, joint science projects that would be supported by different foundations and industries.
Print version