Shanghai University of Engineering Sciences is a guest of SPbPU
On September 12, Peter the Great St. Petersburg Polytechnic University was visited by a representative delegation from Shanghai University of Engineering Sciences, PRC (hereinafter referred to as SUES), our partner since 2016, headed by Vice Chairman of the University Council Shi Jianyun.
The purpose of this visit was to develop cooperation not only in the field of student and faculty exchange, but also in the field of science. In particular, representatives of the Chinese university expressed interest in developments in mechanics and materials research.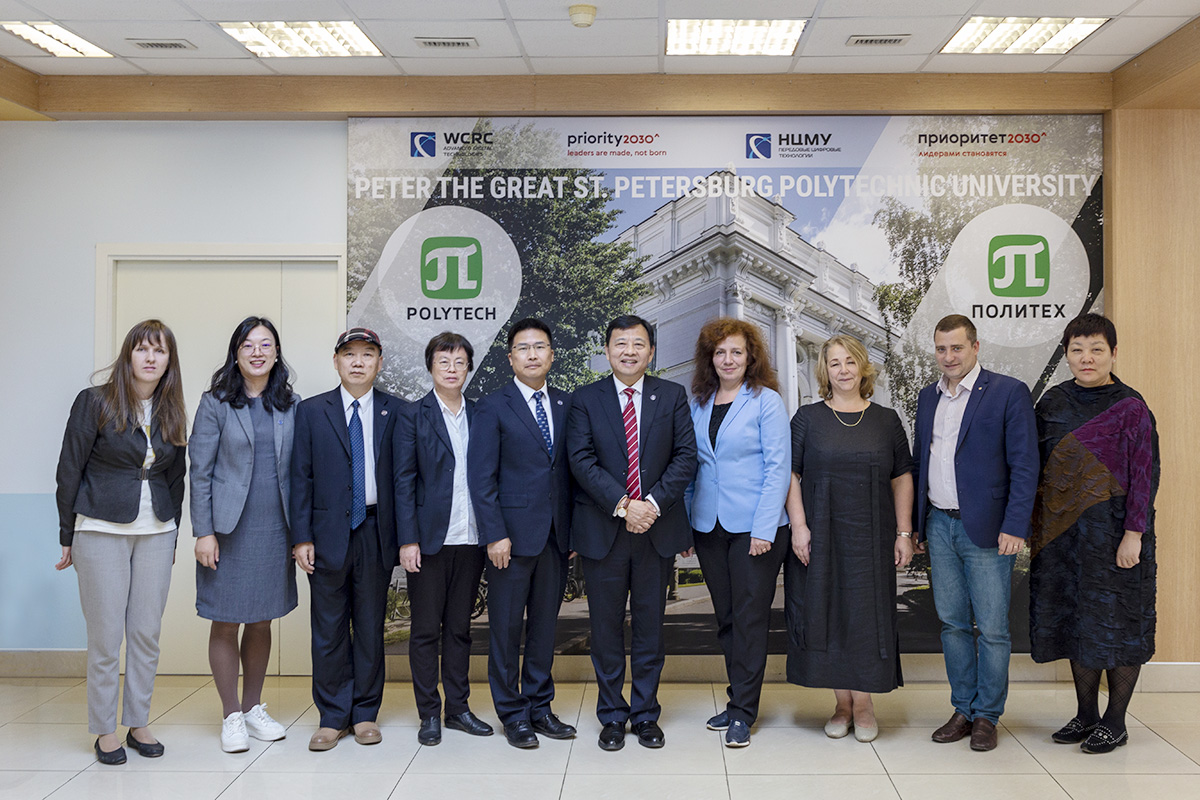 Our universities have had a long and fruitful cooperation. There is student mobility, which unfortunately has decreased due to the pandemic. But we are happy to develop our interaction further, with more interest, Alla Mazina, Deputy Head of the Department of International Education, welcomed the delegation. Polytechnic University has more than three hundred master's degree programs and 90 postgraduate programs, and we hope that teachers from your university will also want to give lectures in English.
The parties planned to increase exchanges not only at the undergraduate and graduate levels, but also at the postgraduate level. They also discussed joint research, co-supervising graduate students, and SUES' participation in the Visiting Professor program at SPbPU.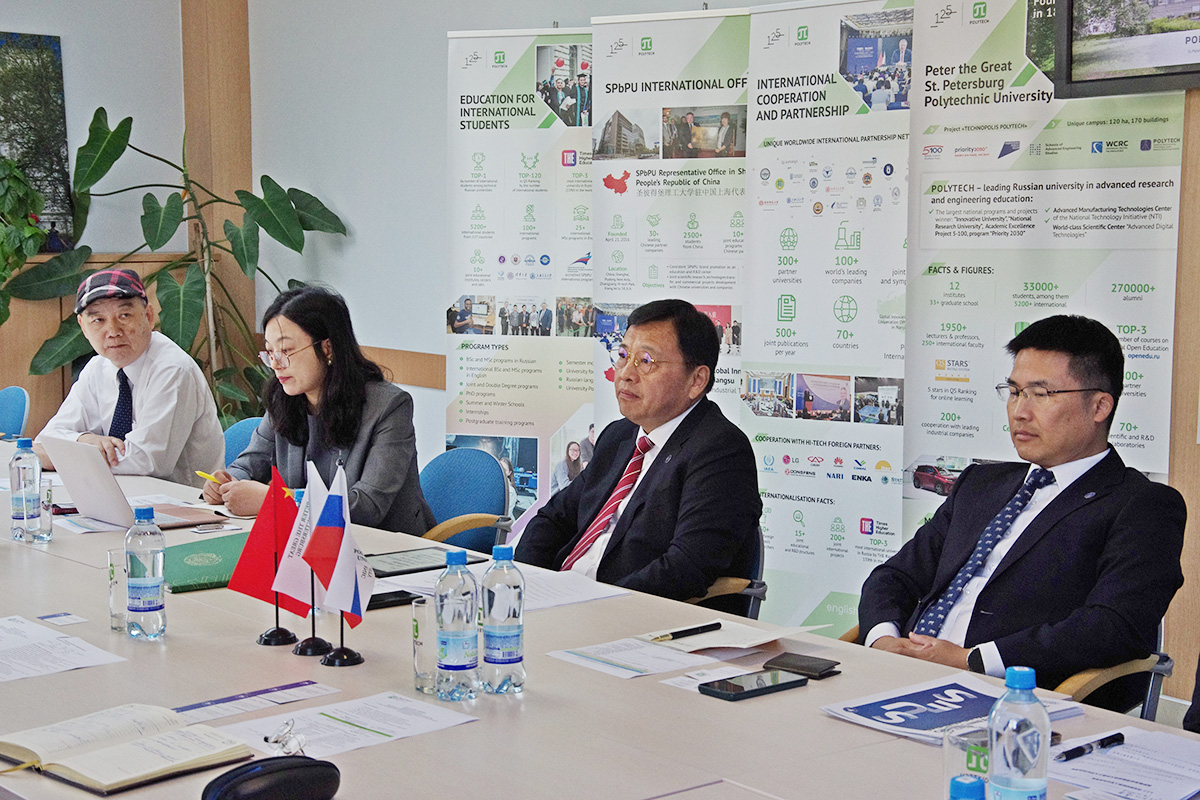 We want to develop our inter-university cooperation. Since Shanghai is a twin city of St. Petersburg, we can build on the cooperation of our cities and countries. We hope that in the future we will be able to expand our partnership in science through this meeting, said Shi Jianyong, Vice Chairman of the Council of Shanghai University of Engineering Sciences.
The delegation's visit continued with a tour of the University's scientific and technical potential — a visit to the Laboratory of Lightweight Materials and Structures and the Polytechnic Supercomputer Center.
Print version