SPbPU Participated in the "World-class Universities" Exhibition
In early April the delegation of Peter the Great St. Petersburg Polytechnic University participated in the Exhibition "World-class Universities" in Xi'an, China. The international educational event was organized to mark the 120th anniversary of Xi'an Jiaotong University, situated in Shaanxi province.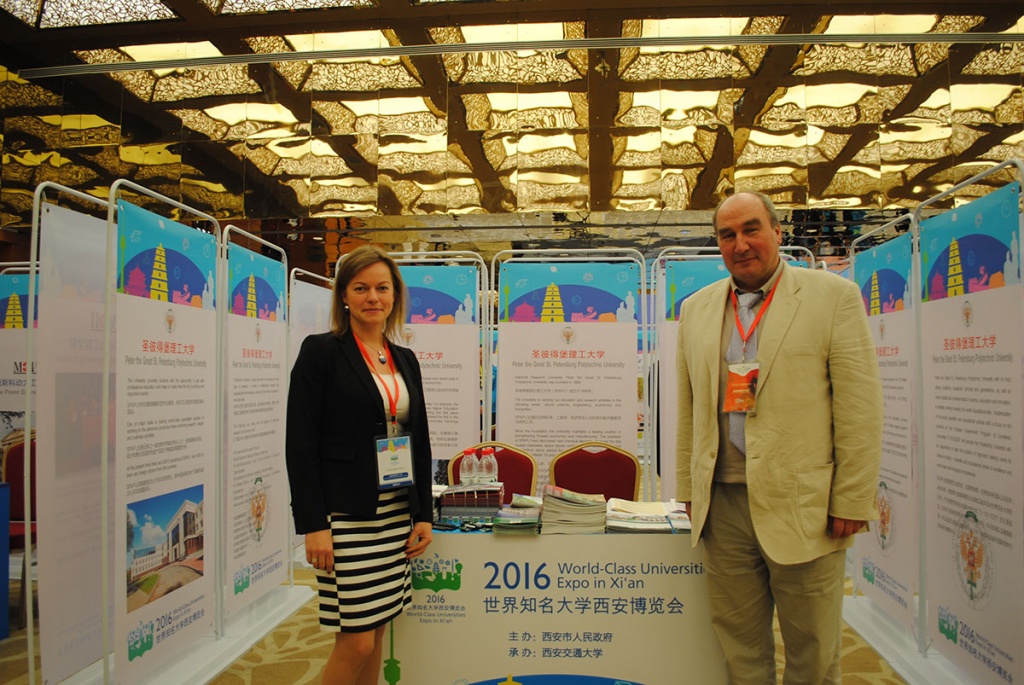 Xi'an Jiaotong University is a leading university in the People's Republic of China (PRC). Today the University cooperates with 145 universities throughout the world. The choice of Jiaotong University as a venue for the "World-class Universities" Exhibition confirms the intention of the University Board to expand international cooperation and to create global education alliance of partners and co-workers. The Exhibition attracted over 100 top world universities: Oxford University (UK), Yale University (US), Polytechnic University of Milan (Italy), Technical University of Berlin (Germany) etc.
It is worth mentioning that SPbPU's educational proposals were of great interest to visitors of the Exhibition, who can be applicants to our University. Talking to staff members of the Polytechnic University, young Chinese people confirmed their wish to study in Russia and shared their professional expectations in SPbPU. The Polytechnic University is an exclusive brand on the Chinese education market. The degree obtained in SPbPU guarantees a job in multinational companies, involvement in collaborative research projects and career promotion.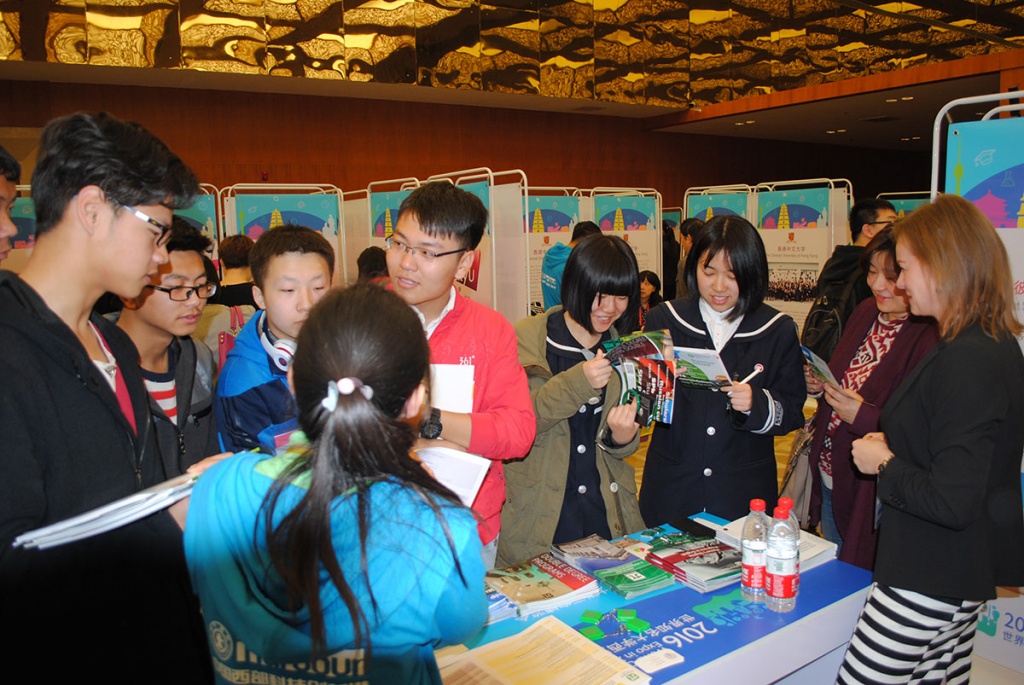 Particularly, applicants and students to SPbPU got interested in Bachelor's Degree and Master's Degree programs in the Russian and English languages in the areas of management, construction and engineering. Besides, the University Foundation Program at the Institute of International Educational Programs, SPbPU, enables young people to study Russian in order to facilitate further studies.
"We have told young people about short-term programs in SPbPU Summer School. Participation in such projects allows learning about university studies, its history, research and teaching staff. This is an excellent opportunity to make the correct choice", - state the employees from the International Educational Projects Office.
International Relations Office and International Educational Projects Office, SPbPU
Print version