SPbPU as a Center of Foundation studies and Russian language courses
SPbPU as a Center of Foundation studies and Russian language courses
A conference dedicated to the principles governing international activity of Russian universities and their international competitiveness took place in mid-February at MGIMO. It was presided by the Association of the top Russian universities.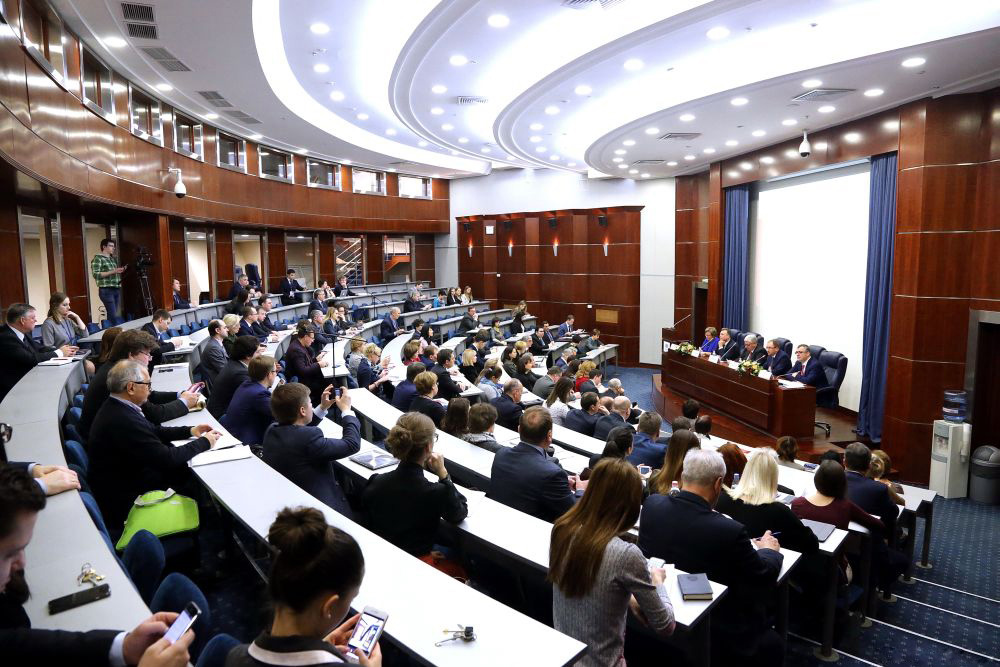 The event brought together experts of the Federation Committee for Foreign Affairs, State Duma on Education and Science, Ministry of Education and Science, and other government institutions, and nearly 100 directors and employees of the international relations offices of Russian universities.
Among the issues debated at the conference were the ones regarding international cooperation management, global education and its evolution, strategic education projects and priorities for 2017.
Director of Higher School of International Educational Programs Mr. V.V. Krashoschyokov presented a report on organization and methodology of preparatory stage of international education programs. Mr. Krasnoschyokov pointed out the diversity of methods to promote Russian language learning and courses taught in Russian, with distance learning as one of them. He gave the performance efficiency analysis of the Russian Language Center set up by SPBPU at Jiangsu University, analyzed the experience of teaching Russian language to Vietnamese students of Le Quy Don Technical University and development of joint Russian language programs carried out in cooperation with Leibnitz University (Hannover, Germany). Among other issues covered in the report were pre-Master programs for students who earned bachelor's degree overseas.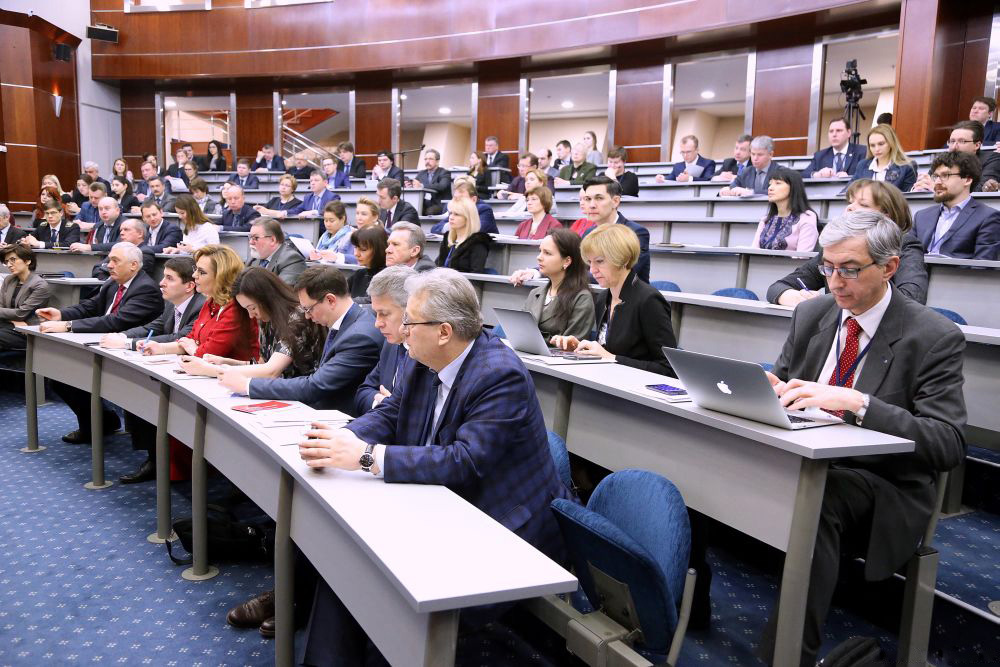 The extensive experience and knowledge gained by SPbPU academic staff is the result of years of working with international students. Since the first international student enrolment in 1947 their number has changed over the years, but lately there has been a trend towards an increase: in 2014 as many as 4000 international students were enrolled at SPbPU, in 2015-2016 there were more than 5 thousand of them. Currently, the university comes third in the national ranking for the international student population. There are different reasons for the university's popularity, since it offers degrees in both science and humanities and has a wide range of short-term and degree programs. Some applicants are attracted by the grandeur and charm of St. Petersburg. Being located in the cultural capital SPbPU feels the need to add creativity in the Russian language studies, initiating poetry contests and tours to home cities of great poets and writers.
The challenge of Russian-language promotion has become a federal priority, and Polytech won't stand aside. The popularity of its Russian language programs with international students is a well-known fact, and the department of English as a Foreign Language is proud for its 50-year history. Today the traditions of the department are carried on by the Center of Russian as a Foreign Language affiliated to the High School of International Education Programs. Russian proficiency is essential in such areas as nuclear physics, energy engineering, space research, that is why it is important to put into practice the experience gained over the years of hard work and focus on pre-university school.
Print version