SPbPU Establishes a Russian-Chinese Science & Education Center in Collaboration with International Partners
SPbPU Establishes a Russian-Chinese Science & Education Center in Collaboration with International Partners
Last week, Peter the Great St. Petersburg Polytechnic University, the city government of Qingdao (China) and the Chinese Bolodikhay Investment and Construction Corporation signed a protocol on the launch of works for the establishment of the Russian-Chinese Science and Education Multidisciplinary Center. The event took place within the framework of the Russian-Chinese "St. Petersburg – Qingdao" Business Forum. The protocol signing ceremony took place in Smolny, where the Mayor of Qingdao, Mr. Meng FANLI, the Vice-Consul of the People's Republic of China in St. Petersburg Mr. Zhang SHU-YU, the Vice-Governor of St. Petersburg A.N. GOVORUNOV, and about 300 representatives of business circles of the Russian Federation and the PRC were present.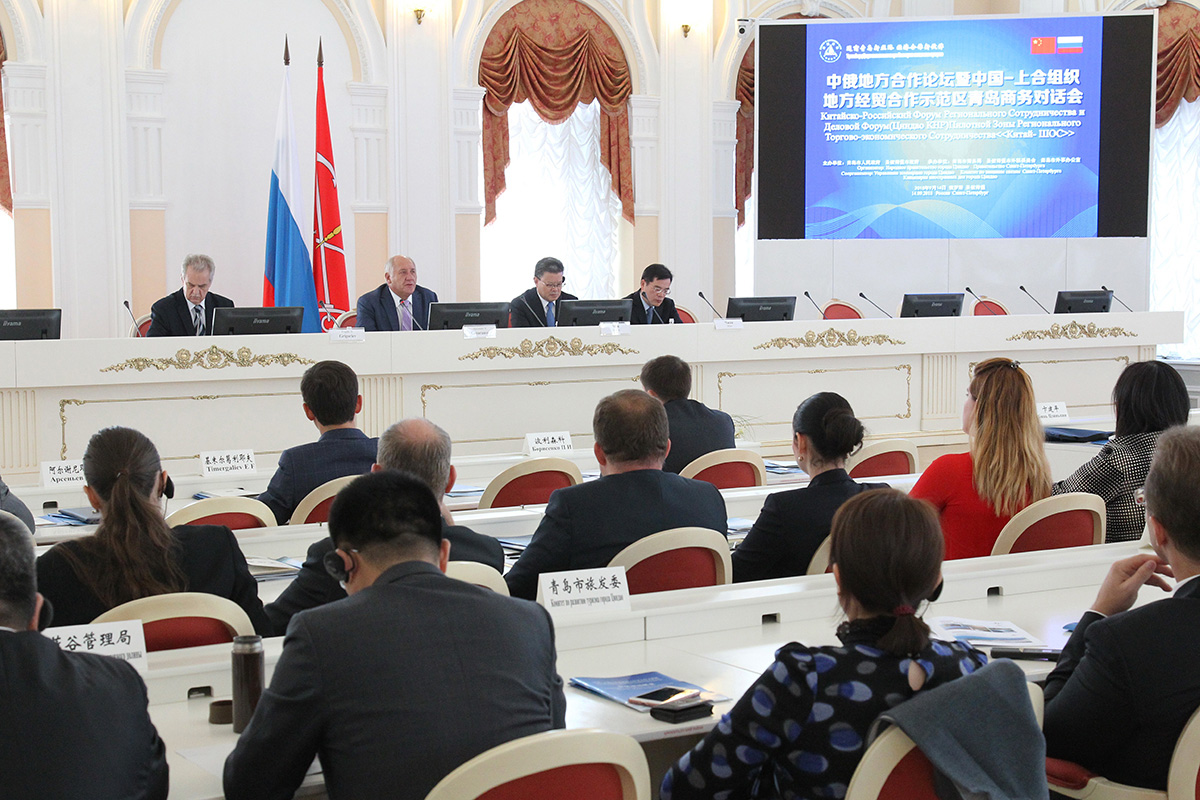 Signing of the protocol was preceded by extensive preparatory work: several meetings were held with representatives of Qingdao and the Bolodikhay Company; the concept of a joint center has been developed; and prospective lines of activities have been formulated. The plan is to implement joint educational programs on the basis of the new Russian-Chinese Science and Education Center in cooperation with leading universities of Qingdao. In the nearest future, representatives of SPbPU, together with colleagues from Qingdao University, will approve the areas of training, joint curricula and matters of personnel of the Russian-Chinese multifunctional center. It is expected that considerable support will be provided by the faculty of Polytechnic University. Regarding the terms of students' education, the plan is that the Bachelor's degree students will study in China for two years, after what they would go to SPbPU also for two years. The Master's degree students' period of study in China and in Russia will be one year in each country.
"The Russian-Chinese Science and Education Multidisciplinary Center will not be limited with educational activities only. The plans include development of the science and education cooperation, execution of joint research and engineering projects, joint development of innovative technologies and products, and bilateral commercialization of these developments," SPbPU Vice-Rector for International Relations D.G. ARSENIEV pointed out.
Establishment of the Russian-Chinese Science and Education Multidisciplinary Center in Qingdao was approved at the inter-party forum of the United Russia and the Communist Party of China. In the city of Qingdao, the largest port and industrial center of China, it is planned to create a modern university campus, where the buildings of the joint center will be located.
Print version