Hamburg values: SPbPU students contributed a lot to an international ecology project
Hamburg values: SPbPU students contributed a lot to an international ecology project
According to the world statistics the amount of waste increases by several percent a year. Thus, it was estimated that each citizen produces approximately one ton of solid wastes per year, and the figure keeps increasing. This makes the solid waste disposal issue significantly important.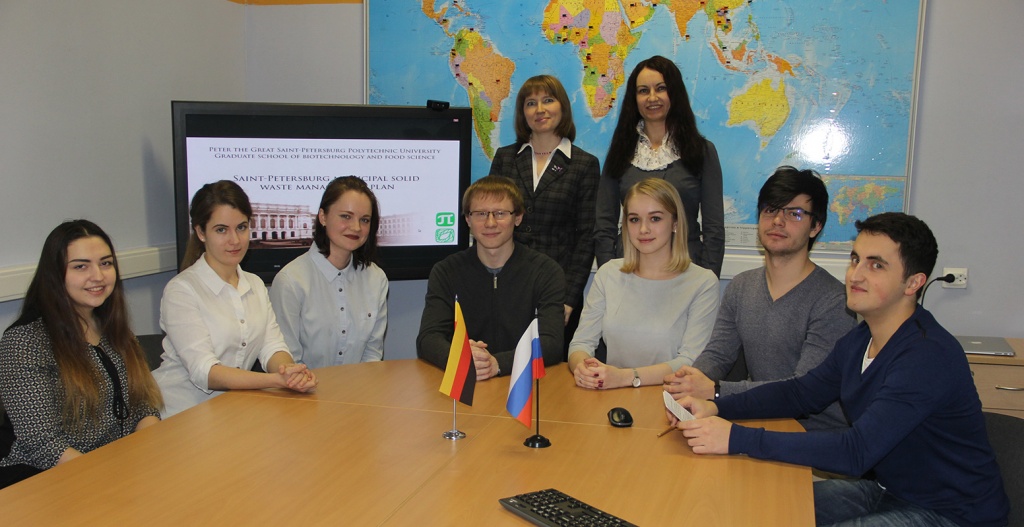 Undoubtedly, this problem can be regarded to our city and the whole country as well: the landfills of St. Petersburg are overloaded, whereas Russian scientists are striving for creating new methods of solid wastes disposal. Considering the immensity of the problem and the impact on health and environment that the recycling has, 2017 was declared the Year of Ecology. Given this fact, "The Regional Municipal plan for solid wastes disposal" implemented as part of the collaboration between SPbPU and Hamburg University of Technology, acquires increasing relevance.
The international project contest, organized by the Hamburg University of Technology, started out in October, 2016 involving representatives of the universities worldwide. The project includes online lectures on waste disposal. Lectures are delivered in English. Furthermore, with the new knowledge and tips acquired the students of the Graduate school of Biotechnology and Food Science get a challenge to make their own project aimed at collecting and recycling of solid wastes in St. Petersburg over a ten-year period.
The Supply Center for International Activity hosted a project-related video conference on January, 17. It summarized the results of the three-month project: eight Russian participants – students and masters of the Graduate School of Biotechnology and Food Science (led by prof. N. Politaeva and ass. prof. I. Pankina) made a presentation about their achievements. A true assessment was given to the current ecological situation in St. Petersburg and the region, methods of solid waste collection and prospective technology of its recycling were also specified. Besides, our participants elaborated a development plan for the next 20 years, which comprises the main recycling solutions and new directions for the project implementation basing it on climatic and geographical characteristics of St. Petersburg.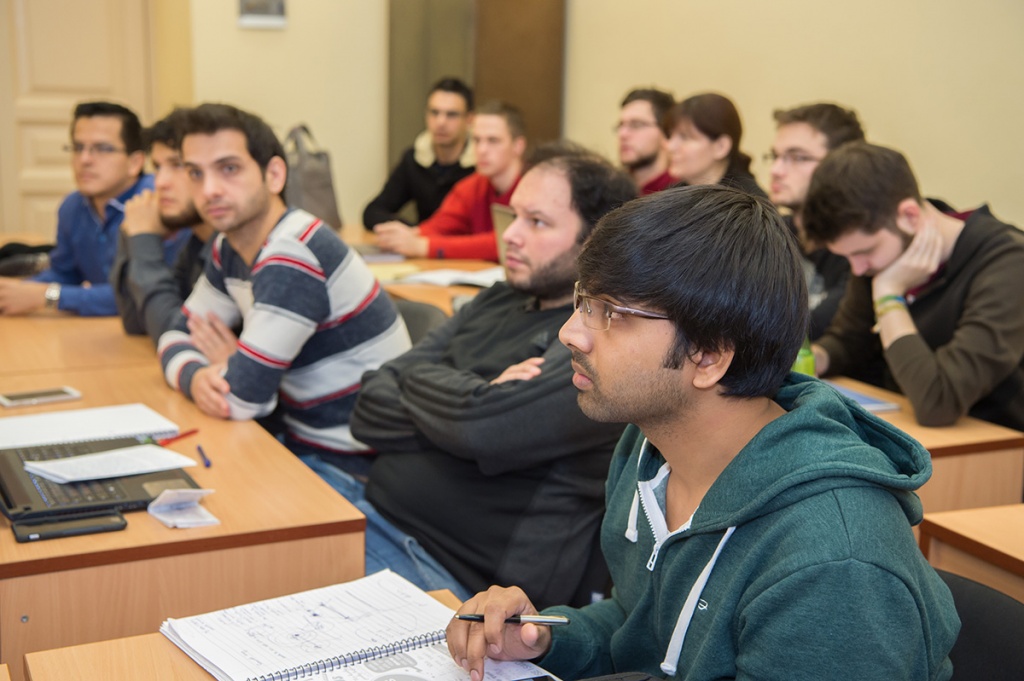 Business performance of the project was assessed too. The presentation made by German experts generated much interest and vivid debates especially over the issues related to production technology development and ways to use biogas produced from organic biomass.
"We are very grateful to our German colleagues, professor Kirstin Kuhta and PhD student Irina Atamanyuk in particular, for the invitation to take part in this project," - says N. Politaeva, -"It provides an excellent opportunity for our students to develop, get a better understanding of their abilities, and, for some of them, to boost their knowledge and self-esteem". More words of appreciation were said to the international relations office of SPbPU and the GSBFS for their contribution in running the video conference with Hamburg.
In her turn, professor of Hamburg University of technology Kirstin Kuhta pointed out: "We are glad to welcome SPbPU as a new participant of our annual project, for their new approach to wastes disposal surely is a very interesting one".
Prepared by the Media-Center
Print version