In SPbPU Work Undertaken by International Scientific and Academic Centers in 2015 was Summarized
In SPbPU Work Undertaken by International Scientific and Academic Centers in 2015 was Summarized
The Supply Center for International Activity saw a meeting dedicated to the review of research and academic activities of the international scientific and academic centers (ISACs) and their participation in the processes of the university's internalization.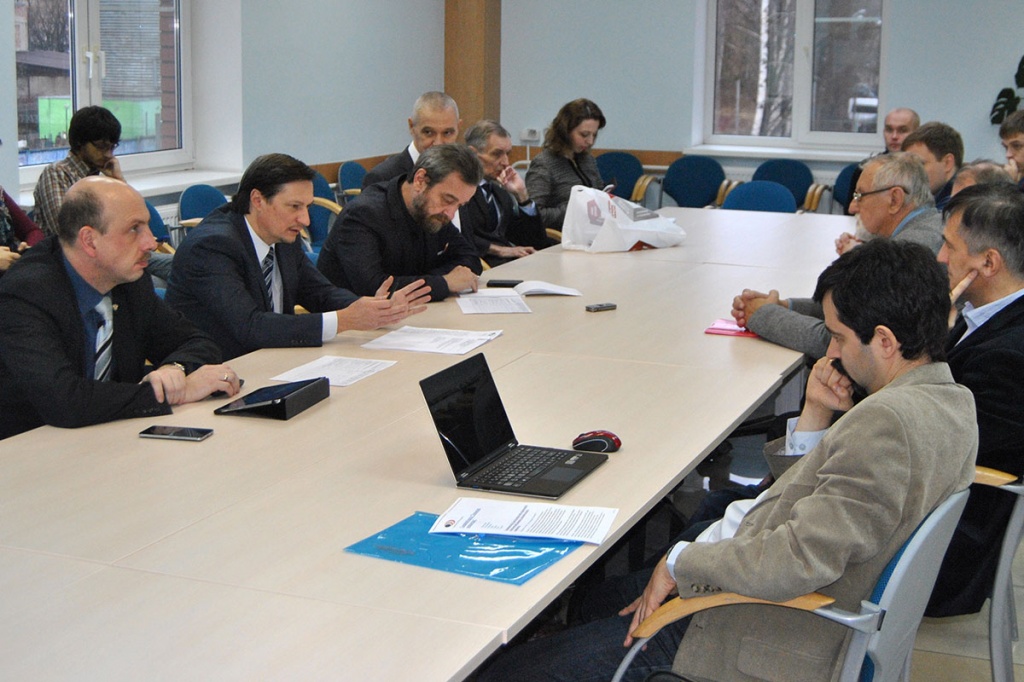 Representatives of the following university's ISACs attended the meeting: "Imbedded Microelectronic Systems" (jointly with the company of Xilinx, Ireland), "TViST-Polytechnic" (jointly with Ecomatic AS, Estonia), "High Level Digital System Design" (jointly with Intel, the USA), "New Scintillation Materials for Medical and Industrial Tomography" (jointly with Philips, the Netherlands) and "ISAC of Advanced Image Processing Methods" (jointly with Philips, the Netherlands).
The meeting was opened by the Vice Rector for International Affairs of SPbPU D.G. Arseniev. He emphasized the special role of the ISACs in promoting the achievements of the university in the international educational and scientific arena. According to D.G. Arseniev, "the main objective of the international scientific and academic centers is to increase the competitive advantages of the Polytechnic University by subjects of the strategic projects, to move to the next level of academic and research process management, which will meet the leading international standards and requirements."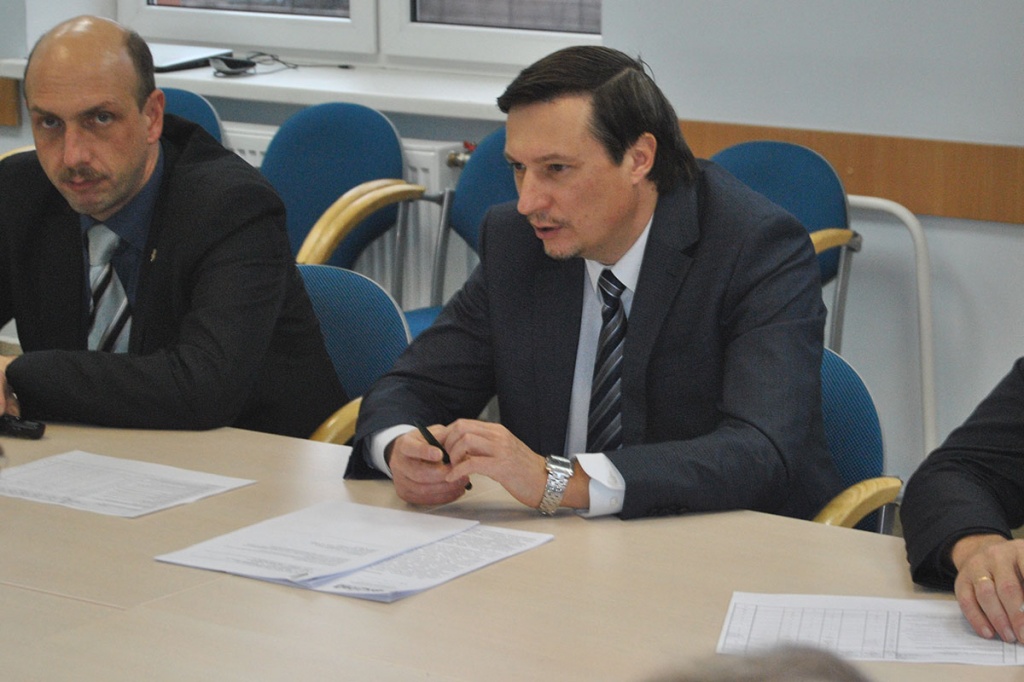 In the meeting the heads of the international scientific and academic centers reported to the Vice Rector about their achievements and presented action plans for the year 2016.
It should be noted that the common outcome for all the ISACs in 2015 was raising about 10 million rubles in terms of international cooperation from partner companies and receipt of a large volume of specialized equipment and software from them.
"All representatives of the scientific and academic community should know about the achievements of the international scientific and academic centers of the Polytechnic University. This will make it possible to actively adopt experience from colleagues, participate in global dialogs and share promising ideas, which guarantee mutual success," – concluded D.G. Arseniev.
The event also saw the awarding of Alexei Marichev, student from the Department "Construction of Unique Buildings and Structures", Institute of Civil Engineering, SPbPU who was the runner-up in the International Construction Olympiad "TechnoNIKOL" among students.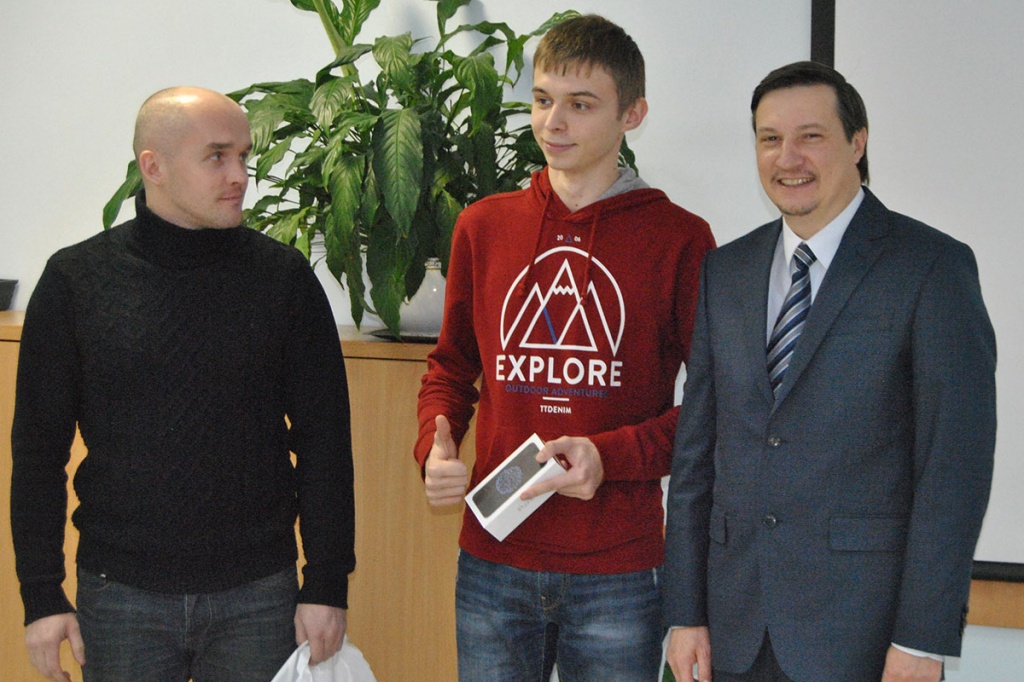 D.G. Arseniev and V.Y. Slatukhin, representative of the TechnoNIKOL Olympiad, wished further academic progress to the young man and awarded him with a valuable prize – a prestigious latest model of a smart-phone.
The ISACs of the Polytechnic University will continue all the research and projects with the existing partners. Moreover, they will involve students of the Polytechnic University, new Russian and foreign business partners and all colleagues interested in creating an international scientific and academic alliance based on SPbPU to participate in joint activities.
International Relations Office
Print version