SPbPU Signs Collaboration Agreement with Leading Portuguese University – University of Porto
SPbPU Signs Collaboration Agreement with Leading Portuguese University – University of Porto
On May 27, 2016, an international Russian-Portuguese seminar to facilitate effective partnership between Peter the Great St. Petersburg Polytechnic University and the University of Porto was held. The seminar was part of the International Polytechnic Week's activities.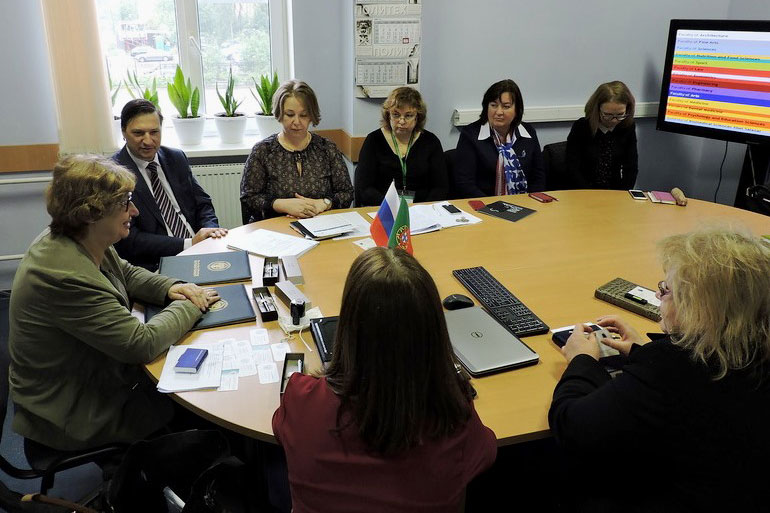 The delegation representing the University of Porto included Vice-Rector for External Relations and Culture Maria de Fátima Marinho and Teresa Medeiros from the International Office.
The guests were received by SPbPU's Vice-Rector for International Relations D.G. Arseniev, Deputy Head of the International Relations Office A.L. Mazina, Deputy Director of the International Educational Programs Office O.G. Emelyanova, Deputy Director of the Institute of Humanities E.Yu. Vasilyeva, staff from SPbPU International Offices and Institute of Humanities.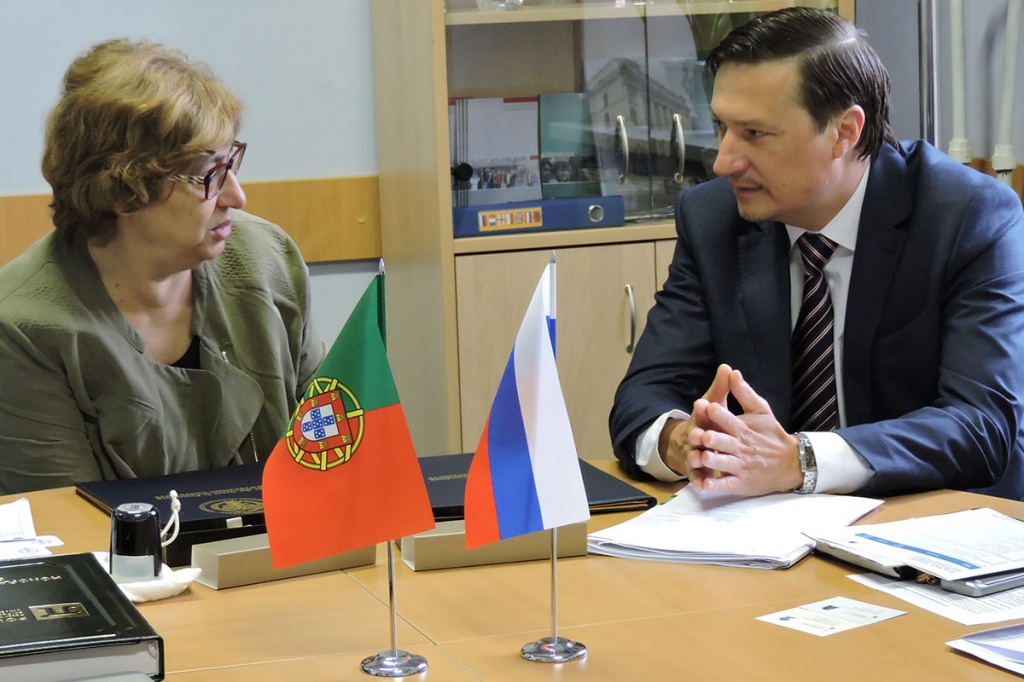 Seminar participants presented educational programs taught in English and had an informative discussion about summer schools as the most popular form of exchange programs among Russian and Portuguese students.
There are different activities to encourage students to apply to the University of Porto. Professor Marinho told attendees about the Junior University, an initiative aimed at introducing high school students and graduates to university life. Over the summer holidays, participant students are offered an opportunity to work at laboratories and classrooms where they can try their hand at research. The Vice-Rector for External Relations and Culture of the University of Porto emphasized that Portuguese universities are highly interested in developing and maintaining good strategic relationships with Russia. The University of Porto has great hopes for a continuous and successful dialogue with SPbPU.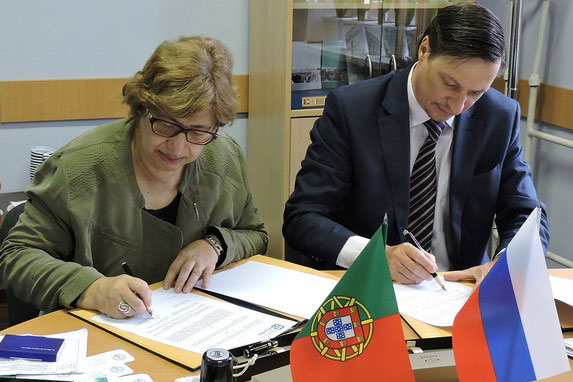 «The Polytechnic University is always keen to expand partnerships across countries and regions of the world. We consider such projects and initiatives to be a very promising development and look forward to working with the University of Porto, our first partner in Portugal,» said D.G. Arseniev, Vice-Rector for International Relations, SPbPU.
At the conclusion of the meeting, the two Vice-Rectors signed a collaboration agreement which allows the students of the Institute of Humanities to attend the University of Porto for one term, starting with the fall semester of 2016. Moreover, the technical areas that the students of both Universities can train in for a term are to be specified. In view of this, the International Officers of the Universities are to apply for Erasmus+ financial assistance of exchange program students.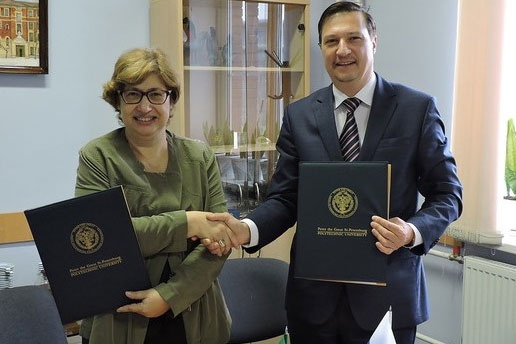 General Information:
The University of Porto is currently the largest education institution in Portugal and the nation's leading contributor to scientific publications. The QS World University Rankings ranked the university as the 308th best in the world, and as the best in Portugal. The university alone is responsible for over 22% of all research papers produced in the country. Today, about 28,000 students (11,000 postgraduate) attend the programs and courses provided by the University. The University of Porto has been actively expanding its international contacts and is currently collaborating with over 500 universities.
International Relations Office, SPbPU
Print version