Strengthening ties with Iranian universities
In late April, the Lomonosov Moscow State University Intellectual Center hosted the 6th Forum of University Rectors of the Russian Federation and the Islamic Republic of Iran. The educational summit was co-chaired by Academician Victor Sadovnichy, President of the Russian Union of Rectors and Rector of Moscow State University, and Professor Seyed Mohammad Moghimi, Rector of Tehran University. The forum was attended by more than 150 university rectors, representatives of educational and scientific institutions and departments of both countries.
Peter the Great St. Petersburg Polytechnic University was represented by Vladimir Khizhnyak, the head of the International Cooperation Department, and Sergey Antonov, the head of the International Scientific and Foreign Economic Relations Department.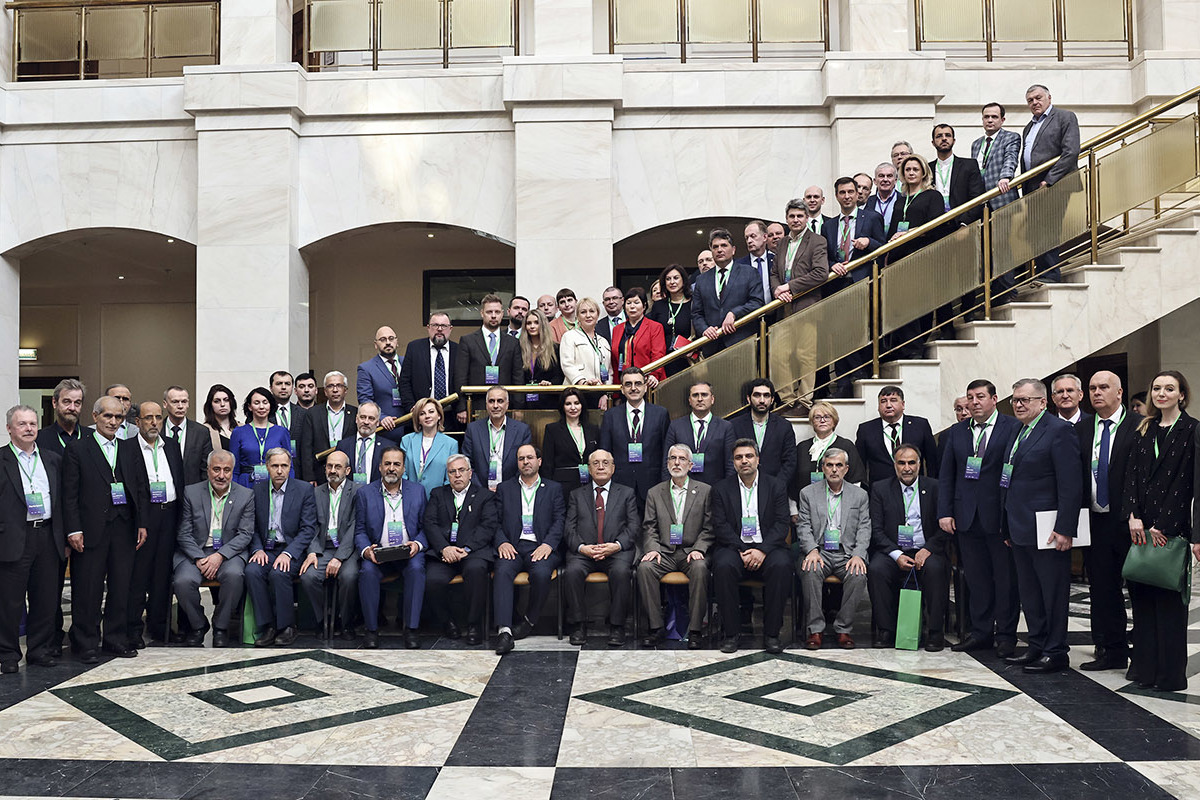 Minister of Science and Higher Education of the Russian Federation Valery Falkov, welcoming the participants of the "significant for Russia and Iran inter-university event", noted that the development of Russian-Iranian relations in science and education is steadily developing. Today six and a half thousand Iranian citizens study at Russian universities, 250 of whom study on the quota of the Russian government. Compared with last year, the number of students from Iran has increased by two thousand. Next year, there will be already 300 budgetary places for them in Russian universities. The agreement on mutual recognition of diplomas of universities will crown the package of more than 150 agreements and memorandums between universities of the two countries.
Kazem Jalali, Ambassador Extraordinary and Plenipotentiary of the Islamic Republic of Iran to the Russian Federation, in his speech pointed out that the discourse of balanced growth and development of all human societies today not only brings together Russia and Iran, but also spreads throughout the world. The objective and strategic movement of the two countries toward each other is based not only on the desire to ensure their sovereignty and independence, but also on the fundamental moral and ethical principles.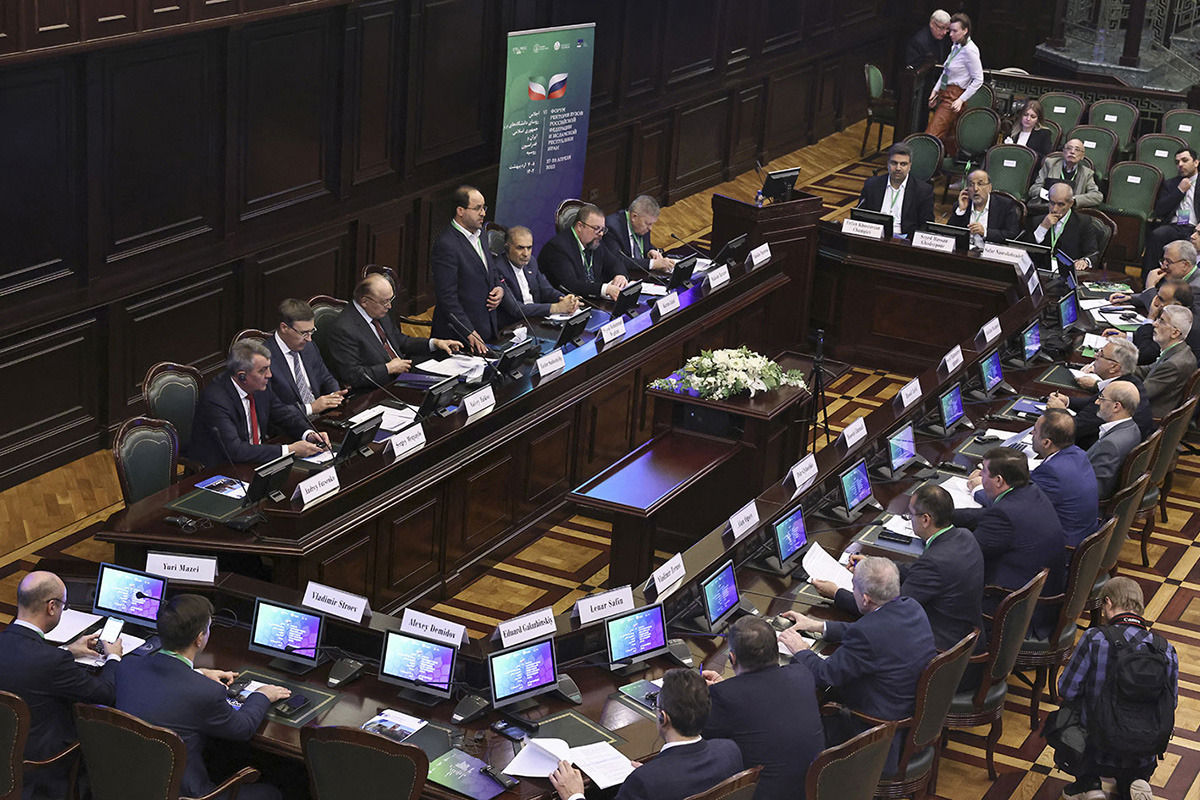 SPbPU representative Vladimir Khizhnyak, opening the session on "Interuniversity cooperation between Russia and Iran: academic mobility, joint educational programs and research works", told about the directions and results of cooperation with Iranian partners. SPbPU is successfully cooperating with such leading Iranian universities as Sharif University of Technology, Iran University of Science and Technology, Shahid Beheshti University, Tarbiat Modares University and others. Several dozens of Iranian undergraduate and graduate students are already studying at SPbPU today, more than 70 people have participated in summer schools, Iranian professors are working at SPbPU, more than 55 professors have visited our university in the last three years, and in the last five years have published more than 50 joint works with Iranian colleagues in leading international journals.
Iranian colleagues suggested specific areas of cooperation with Polytechnic University, Vladimir Khizhnyak noted. For example, Seyyed Mohamad Marandi, Vice Rector of Tehran University, was interested in having professors work at Polytechnic University during sabbaticals, and Dr. Behrouz Abtahi, Vice Rector for Science and Technology at Shahid Beheshti University, asked for assistance in admitting students and postgraduate students to summer schools and internships at Polytechnic University. Just now, more than ten people have already registered for the summer school. The Institute of Biomedical Systems and Biotechnologies and the Institute of Energy are also preparing visits to Iranian universities.
In the reports of representatives of Iranian universities, other proposals were also made to strengthen the scientific and educational space of the two countries.
Print version