tudents celebrated the Independence Day of Vietnam
The beginning of the academic year at St. Petersburg State Polytechnic University has coincided with the Independence Day of Vietnam. Students of the Institute of International Educational Programs celebrated it with the support of SPbSPU Administration
Intercultural education is a great opportunity to familiarize yourself with traditions and cultural and mental features of other countries. Following the national customs allows staying in touch with countrymen, expanding the social circle, and sharing useful knowledge. There are a number of international students at SPbSPU. Students from Vietnam are a community that pays special attention to friendship, responsibility, and love for their country. Being far from their homeland, they are still close to their favorite places. It is especially important on the occasion of the 70th anniversary of the Independence Day of Vietnam when everyone has to unite and thank the past for the opportunity to create future.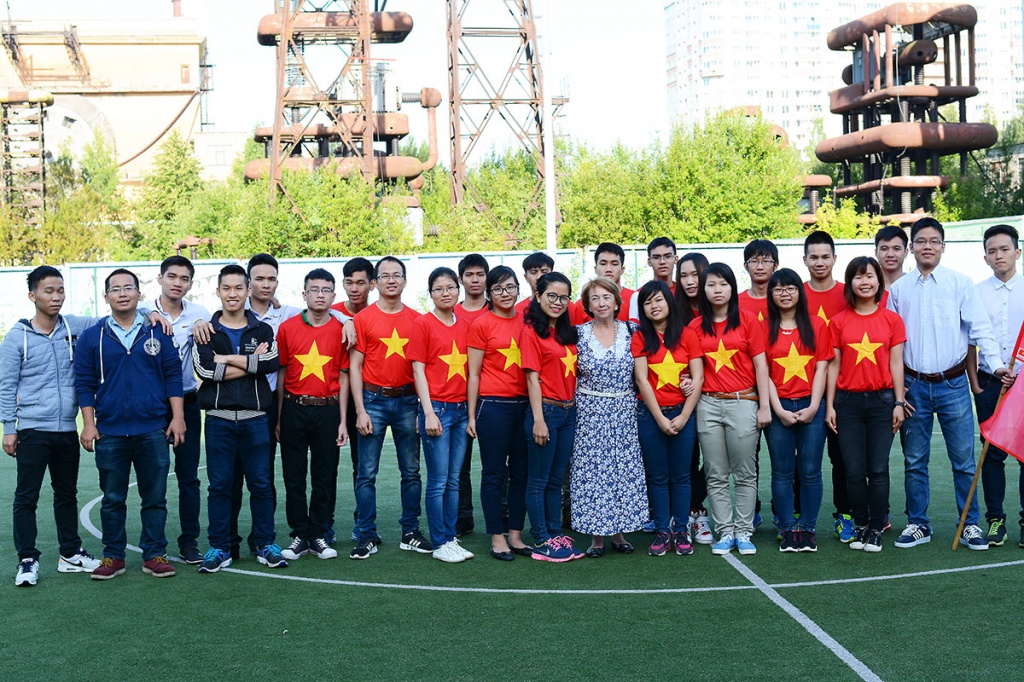 "Vietnamese students know their history very well. It all starts from the childhood, from parents` stories and first school lessons. They focus on study and try to be on top in everything. We are very glad that young people from Vietnam choose our University. We have been in contact with Vietnam since 1959. From that time more than 400 students have graduated from the Polytechnic University. Among them there are specialists of Information Technologies, Nuclear Power Engineering and others. Today 96 students study at our University. Each of them has bright personality, great ambitions, and plans for life", says E. V. Satalkina, the Head of International Department.
On the 2nd of September students venerated and glorified their countrymen. "In the second part of the 19th century Vietnam became a French colony and was divided into three parts Central, North, and South Vietnam. In 30s of the last century the great national liberation movement was started under the leadership of Ho Chi Minh. During the Second World War, Vietnam was occupied by Japan. However, after hostilities, the Japanese had withdrawn their troops from the country. On the 2nd of September, 1945 Ho Chi Minh issued the Declaration of Independence and declared the establishment of the Democratic Republic of Vietnam", told us the student of SPbSPU Ha Wa Qing.
"We will always remember our past as it is connected with every family`s history. On the 2nd of September we all gathered together on the University campus and celebrated that significant day. This meeting has become an anthem of love and devotion to Vietnam. After graduation we will come back home and work for the sake of our country", added Dang Thi Xuan, the student of SPbSPU that dreams of working at school as her aunt.
The celebration ended with a song about Vietnam that has become a patriotic appeal and remembrance of homeland.
Brought to you by SPbPU International Relations Office
Print version