It's Time to Study in Russia!
According to the Ministry of Education and Science of the Russian Federation, our country is now in the 4th place in the world for international students studying here. Even taking the current geopolitical complicated situation into account, the Russian education hasn't lost its appeal. «Moreover, we have recently noticed that foreign students are interested to come and study in our universities», – Mikhail Khoreev, Deputy director of humanities collaboration & human rights in Ministry of Foreign affairs, has stated recently in his speech.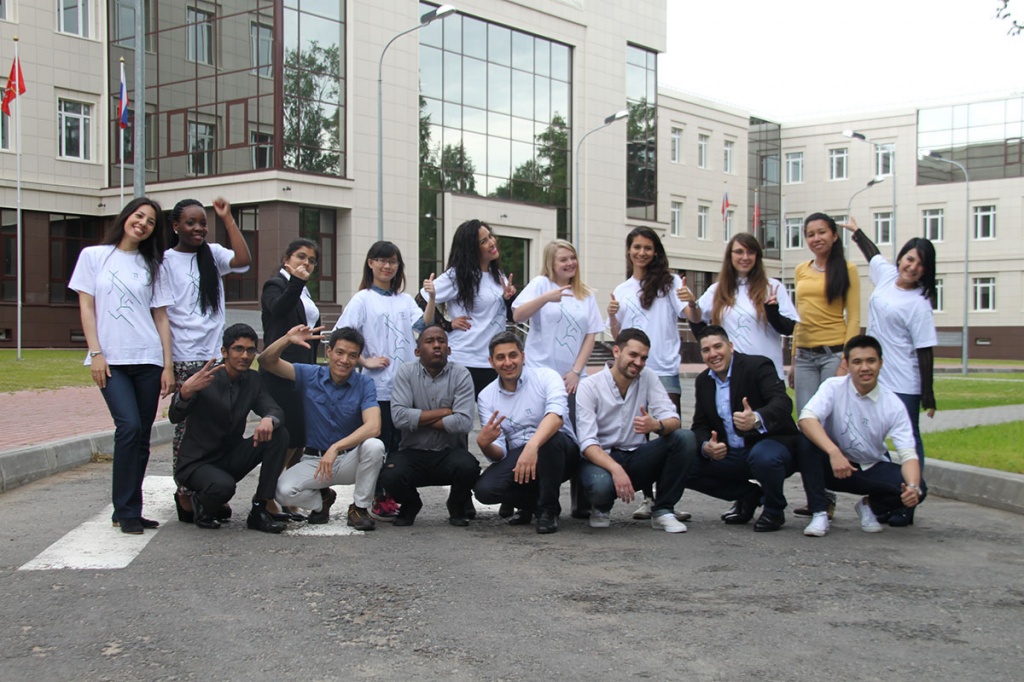 The increase in a number of international students has also been ascertained in Peter the Great St.Petersburg Polytechnic University. Currently more than 4500 foreign students from 115 coun-tries are studying here. We asked some of them (Dang Thi Suan from Vietnam, Megan Ellis & Lindsey Collier from the USA) how they found out about the Polytech, and why our university became the final choice. As things turned out, the majority of international students are coming here from foreign Universities with which the Polytechnic University has already had established partner relations and these Universities are assigning their students to us so that they can take part in short-term and long-term educational programmes.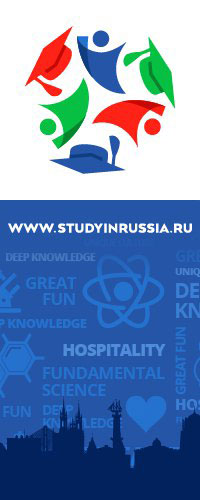 What other opportunities the University is taking in order to promote its educational services abroad? International Education board director, E.V. Satalkina has commented that there is a whole range of undertakings which are there to invoke international pupils' and students' interest towards the Polytechnic University. The University takes part in international exhibitions, carries out presentations away along with open days. Another effective instrument of attracting foreign nationals to our University is international summer schools which are being organized in our University on regular bases. During such projects future University entrants learn the language and become acquainted with the Russian culture, attend lectures, get to know each other and also their future profession. Also, work is being undertaken for Russian language centres of Peter the Great St. Petersburg Polytechnic University to open abroad – this creates the opportunity for po-tential University entrants to not only learn the Russian language, but to find out everything about studying in the University.
In order to not only motivate international students to come and study here, but to determine the most talented ones, there has been created a Fund for support of the talented individuals. The Fund is being subsidised by the Project «5-100». Thanks to this Fund, various grants are being allocated on regular contest basis. In order to help and solve organisational issues when dealing with foreign students, The Unified information office has been created in the University, and it operates on «one-window» concept. It includes recruitment, registration, education paperwork assessment and guidance in choosing a field of study, legalisation and enrolment of foreign na-tionals, career-guidance for University entrants. The Unified information office also has such departments as documents assessment Centre & Passports and Visas Service.
Pro-active work on promoting the Russian higher education is being held not only locally but at the level of Education and Science Ministry of the Russian Federation. For potential international students to be able to get comprehensive information on studying in Russia, Programme «5-100-2020» Project Office has launched a new website studyinrussia.ru. The Project is aimed at foreign university entrants and their parents – for the very first time all necessary information on study opportunities in leading Universities of Russia has been accumulated on one web site.
This web site offers the unique opportunity of fast and effective search of education pro-grammes. You can now find descriptions to more than 2800 higher and post-graduate education programmes. One more know-how being introduced is step-by-step graphic manual of Russian university entering process. The University entrant will be able to easily find compulsory docu-ments list, information on free education opportunities, competitions and various events in edu-cation sphere.
Deputy Minister of Education and Science of the Russian Federation, Alexander Povalko has commented: «Internationalisation which includes attracting best students from other countries is one of the most important development lines of Russian universities taking part in the Project 5-100. According to statistics, in 2014-2015 more than 220 thousand international students studied in Russian universities, in some of the universities this rate reached 20% from the overall number of students, and we must admit that such a result is in line with the leading universities around the world. We hope that thanks to the Study in Russia website much more young foreign nationals could appreciate all the advantages of the Russian higher education».
This website can easily assist in choosing university, education level and also area of study, find-ing out about the prices, it even offers taking a Russian language competence test. The infor-mation is listed in 3 languages: Russian, English and Chinese.
A separate section of the website is about living conditions in Russia. Even the person who has very little knowledge about Russia, can easily find comprehensive information about campuses, transport, student benefits, medical service, food, leisure, climate and other useful tips by using this website. With the help of the Study in Russia website, one can get a full picture on the Rus-sian higher education system, including history and traditions, statistical data and universities' ratings. This website also has accounts in various social networks – Facebook, Instagram, Twitter, Vkontakte, Google+ and also has its own channel in YouTube. In another dedicated section on the Study in Russia website current and former students are sharing their experience of studying in Russia.
Media Center, SPbPU
Print version