Visit of SPbPU delegation to Brazil
A delegation from the Polytechnic University including Olga Krylova, head of the Coordination Department, Institute of International Educational Programs and Evgenia Chesnokova, leading marketing expert of the Sector of Foreign Students' Admission and Enrollment visited several leading universities of Brazil during their 10-day visit and took part in scientific, educational, congress and exhibition events.
During the International Universities Networking Conference, which took place in the city of São Paulo, the delegation of SPbPU held a number of meetings with representatives of universities of the USA, Spain, Brazil and other countries, where options of international cooperation between the higher education institutions were discussed.
The next university our delegation visited was São Paulo State University (UNESP) which is one of the top ten higher education institutions – leaders of Latin America according to the global studies of the 2014/2015 QS. During the meeting there were discussed issues concerning development of bilateral relations in the sphere of international education, in particular, as early as this summer SPbPU is going to host the first students from São Paulo State University in the Polytechnic Summer School. Also a possibility was discussed of UNESP granting scholarship support to students of the Polytechnic University.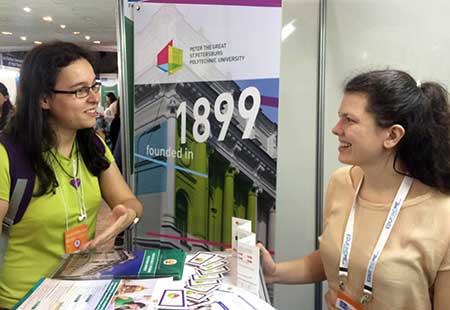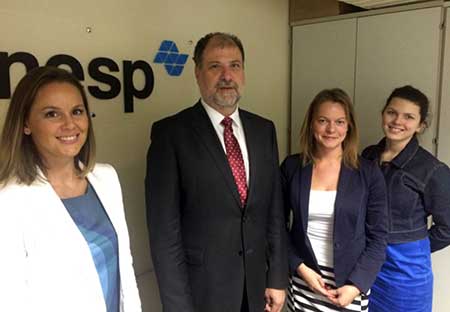 Peter the Great St. Petersburg Polytechnic University is the only Russian higher education institution which participated in the educational fair "BrazilEDUEXPOS". Other participants of the event were the most eminent educational institutions of Australia, America and Europe. Visitors of SPbPU stand were intensely interested in summer schools (in particular in July module, which lasts one month), international Master's programs (Civil Engineering, Energy Technology, Communication Design, International Business Development), one semester programs (International Business Semester), and, to a lesser extent, in programs in Russian.
At the end of the program in Brazil, a visit to the Federal University of Rio de Janeiro (UFRJ; the place in the QS ranking – 271) was organized for our delegation, during which an intention of signing a cooperation contract was announced and ways for further interaction were defined, such as academic mobility of students and teachers, joint international scientific and educational projects, etc.
As a result of the visit there was revealed a considerable interest of the South American partners in Russian education. Though our country seems quite an exotic direction to the Brazilians, an opportunity to study in Russia is considered rather prestigious both in the context of studying in short-term programs and receiving a degree.
Print version