Discussing on Innovations in Tool-Making Industry in SPbPU
Peter the Great St. Petersburg Polytechnic University works closely with manufacturing industry: basic departments are set up at enterprises where the students get acquainted with the most advanced production technologies, the university cooperates with the leading Russian enterprises in various industries - Silovye Machiny JSC, ROSATOM SC, KLIMOV JSC and many others. Joint scientific and educational activities are included in the curricula of the Polytechnic University. So, on February 18, the Polytechnic University held a round-table 'Innovations in Tool-Making Industry, Additive Technologies and Robot Engineering.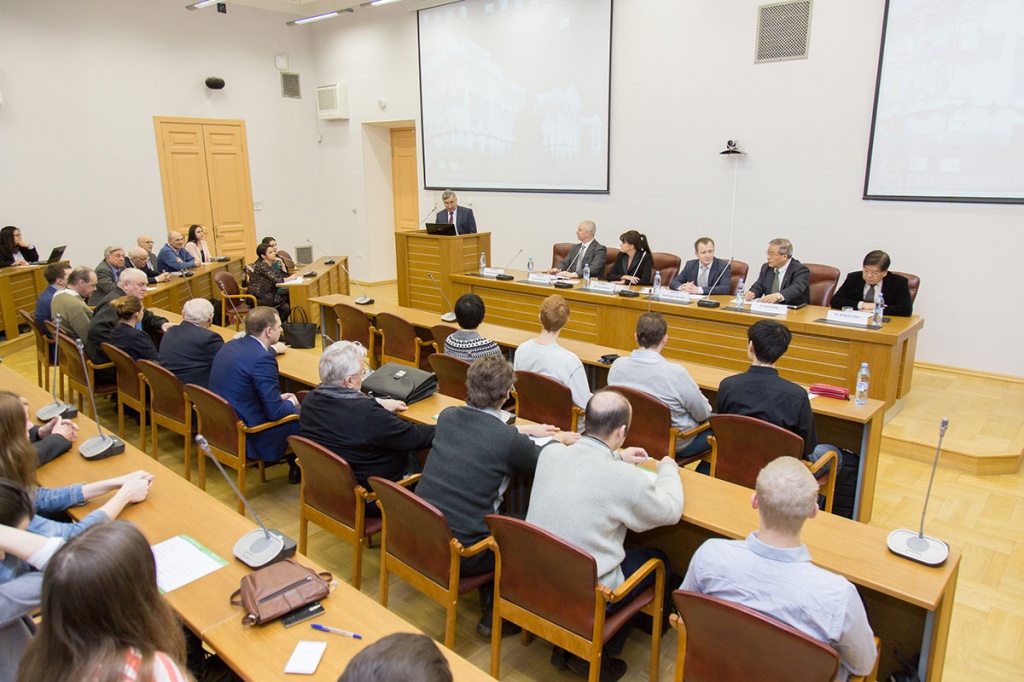 The round-table participants were welcomed by A.A. POPOVICH, Director of the Institute of Metallurgy, Mechanical Engineering and Transport of SPbPU: "With the round-table devoted to innovation in the tool-making industry and other areas, we are completing a three-day scientific marathon, which has taken place in our university. During the event, we are going to exchange the data and the results of work in these areas'.
A report on the roundtable was made by Director General of Baltic Industrial Company CJSC D.Ye. Kaledina, who was very pleased with the fact that 'the problem of national tool-making industry worries a large number of young and active people'. Diana Evgenievna noted that the Polytechnic University is the main scientific base of Baltiiskaya Promyshlennaya Compania (rus: Baltic Industrial Company), and as part of cooperation with the university, foreign and national technologies are adapted and updated, and research and development activities are conducted.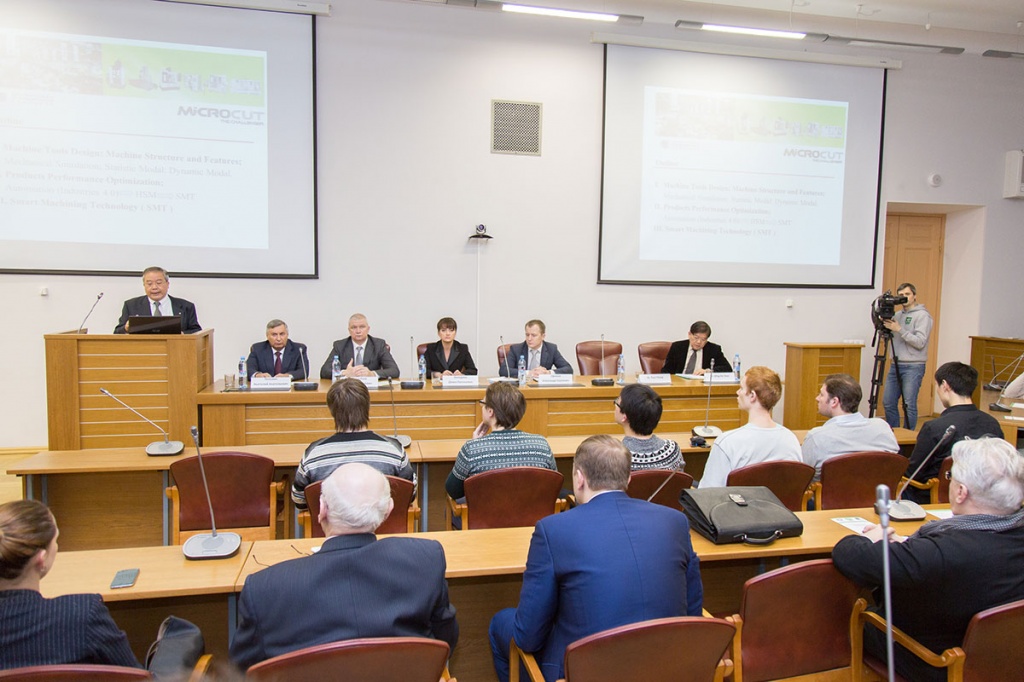 Baltiiskaya Promyshlennaya Compania is an exclusive distributor of the global tool-making companies, including Buffalo Machinery (Taiwan). The president of the company, part-time professor at the National Pedagogical University, Changhua (Taiwan), Paul CHANG participated in the round-table as well and read the report 'Smart Machining Technology': 'Many industrial and academic organizations are involved in development of high-performance and high-precision equipment. Today's meeting for me is an ability to deliver the product resulting from collaboration on the world market'.
The event program was diverse and intense: Paul Chang's colleague - Ming-Fei Chan, Vice-Rector of the National University of Changhua spoke about Industry 4.0 and automation of production, Director General of Federal State Unitary Enterprise "Proizvodsvennoye Objedinenie Mayak", M.I. Pokhlebaev reported on the import substitution program of the state corporation ROSATOM in the production of metal-working machines, leading researcher of the Russian-Chinese research laboratory Functional Materials V.Sh. Sufiyarov made a presentation on the development prospects of additive technologies.
Media Center, SPbPU
Print version