Polytech Inside: the School-Leavers Had an Excursion Around the Supercomputer Center 'Polytechnic'
Polytech Inside: the School-Leavers Had an Excursion Around the Supercomputer Center 'Polytechnic'
School-leavers have a good opportunity to learn about Polytech facilities before admission. Under admission procedure SPbPU arranged a scope of excursions created by the representatives of institutions and structural departments specifically for future students.
July 7, 2017 there was held one of the most expected and popular excursions to the Supercomputer Center 'Polytechnic'.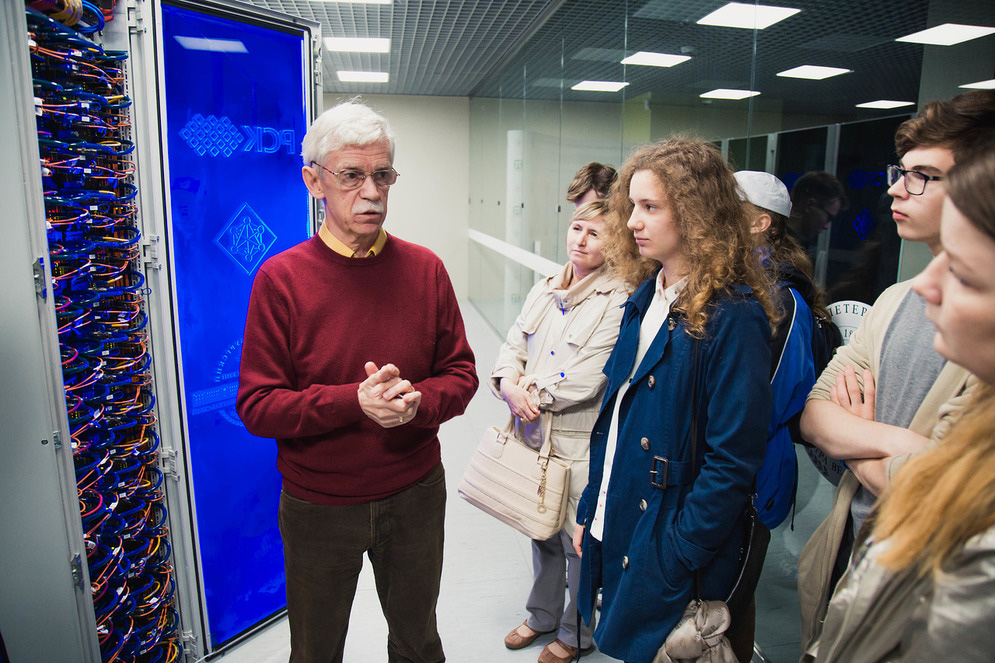 The Center was created at Polytech in 2015, and since that time it has been the mark of pride of Peter the Great St. Petersburg Polytechnic University. The specifications of the Center make it possible to solve interdisciplinary scientific problems in a new way, and back creation of complex technical systems for high-tech knowledge-intensive sectors of science and industry. The tour around the Center was given by the deputy director of SCC 'Polytechnic', V.S. Sinepol. He told the school-leavers about additional options of optimal design of new equipment in power engineering, biotechnology, electronics and other areas. During the excursion the listeners learnt about the stages of creation of Supercomputer Center 'Polytechnic', its mission, specifications, software and engineering facilities.
'We suppose it's a definitely unique chance for school-leavers, – says the director of Career Center and Pre-University Training, D.V. Tikhonov, – There are various kinds of educational, scientific and exploratory activities at SPbPU, and a wide range of extra-curricular activities. An opportunity to learn some of them in a more comprehensive way provides students with a chance to make a better choice'.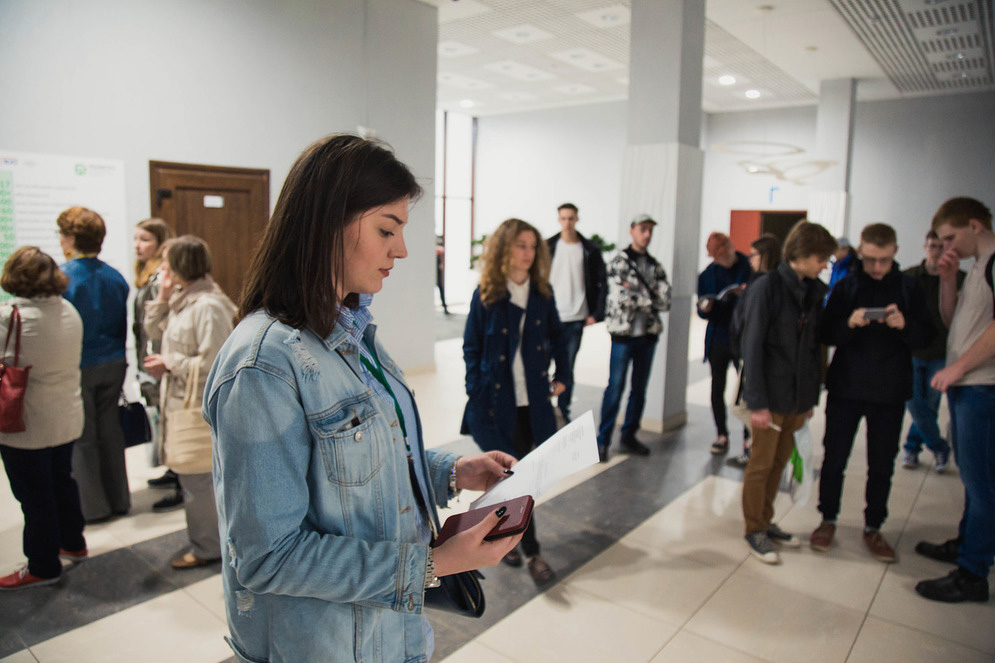 It should be noted that the Supercomputer Center 'Polytechnic' is open to visitors. Entrepreneurship, research officers, and also the students of Institute of Computer Science and Technology (ICST), Institute of Energy and Transport Systems (IETS), Institute of Physics, Nanotechnology and Telecommunications (IPNT) visit it regularly. Now such form of learning the university better from inside is possible for school-leavers of different field studies.
'We have a firm assurance that the best school-leavers come to SPbPU. Our main goal now is to help them make a right decision', – says the responsible secretary of the Admission Office V.V. DROBCHIC.
Print version