SPbPU took part in ICQRITBO Conference in India
December 2015 was especially rich in events and large-scale projects, in which Peter the Great St. Petersburg Polytechnic University took part: the Governor's New Year Student Ball; the University was visited by O.M. Budargin, Director General of Rosseti, Public Joint Stock Company (PJSC ROSSETI); an agreement on research and production consortium with All-Russia Research Institute of Aircraft Materials was signed, etc. Unfortunately, we did not have time to report on all the events last year, for example, ICQRITBO – International Conference on Quality, Reliability, Infocom Technology and Business Operations which took place in the University of Delhi from 28th to 30th December and was visited by the representatives of the Polytechnic University.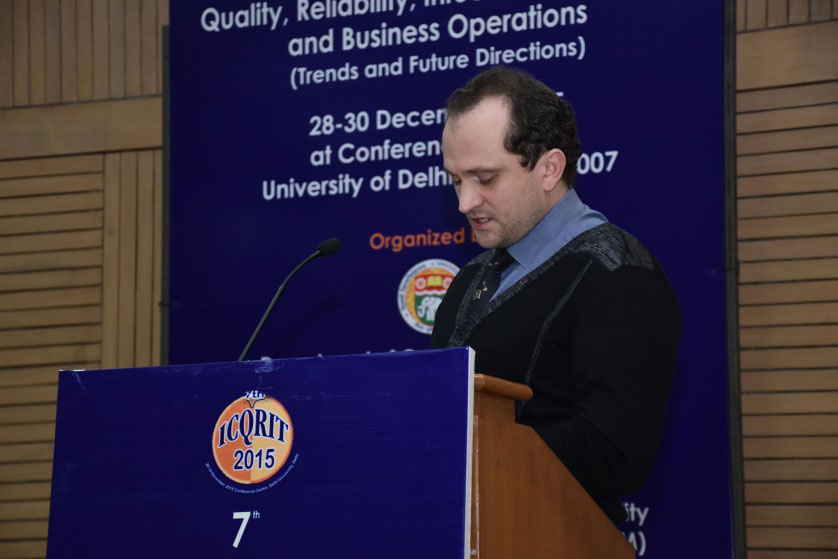 ICQRITBO is the leading international platform for sharing information on the latest results of theoretical and practical research in the sphere of quality and reliability. The principal topic of the conference was "Operational Activity" including management and maintenance of complex business and technical systems.
Yu.S. Klochkov, Director of the Center for Monitoring Science and Education, became the representative of Peter the Great St. Petersburg Polytechnic University at the Conference, having been personally invited by P.K. Kapura, a Professor of the University of Delhi. Yuri Sergeyevich presented a report in English called "Managing the Uncertainty and Risk when Constructing a Multi-Functional Marine Terminal". More than 500 scientists from twenty countries took part in the Conference, namely from Australia, Great Britain, Denmark, Iran, Canada, The USA, The South African Republic, Japan, etc.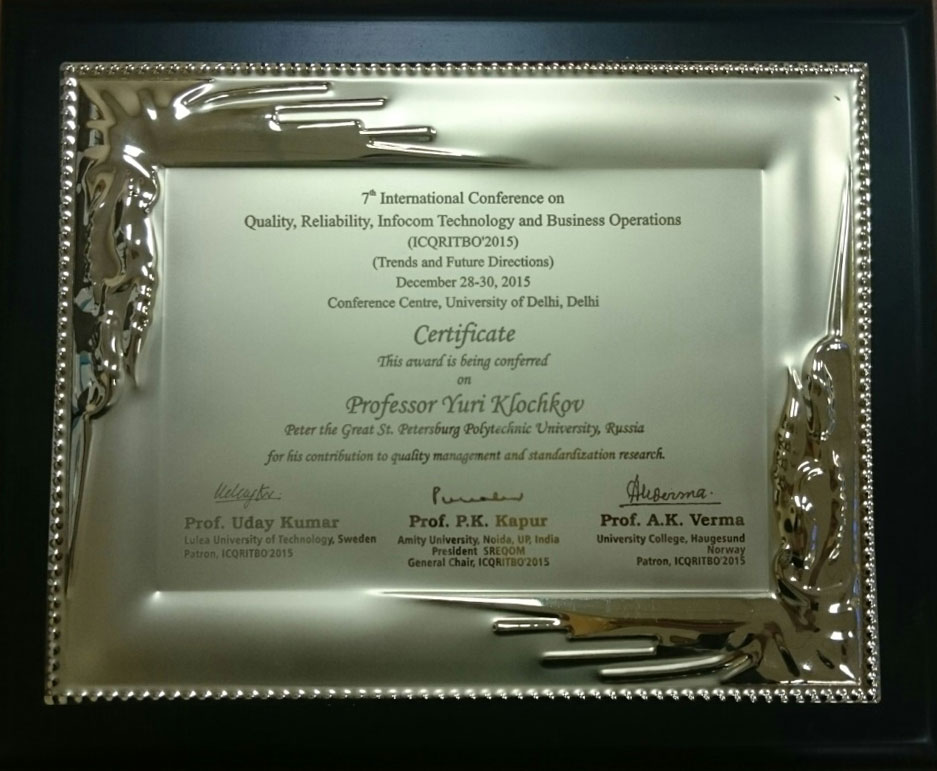 During the Conference the following topics were considered: quality management, risk management, innovations and management, business analysis, software reliability, etc. This large scale event attracted researchers and experts in various branches of industrial engineering and management from all over the world.
This Conference enabled developing scientific ties with the colleagues from Luleå University of Technology (Sweden), The University of Nizwa (Oman), The University of Saskatchewan (Canada), The University of Delhi and Amity University (India). The faculty of the Polytechnic University were invited to review Master's and Doctor's theses written by the students and post-graduate students of these universities; joint research papers are also planned to be written.
SPbPU Media Center
Print version