Congratulations of SPbPU Rector A. I. Rudskoy on International Women's Day
Dear Ladies!
We are going to celebrate the first spring holiday of beauty and love. This holiday is your gift for all of us. It is an excellent occasion to say good words and express gratitude to the beautiful part of the humanity.
On my behalf and on behalf of the male staff of the Polytechnic University I congratulate you wholeheartedly on International Women's Day, 8 March!
You bring love and beauty to the world, you raise children, and make the world better and more perfect. You encourage and inspire men to be courageous and creative. Being elegant, gorgeous and charming, you are able to find time and opportunities for everything. If necessary, you can be firm and determined.
At first sight, science and public activity is men's sphere. However, in the history there have always been talented female scientists who made a lot of fundamental discoveries and scientific breakthroughs. Due to your women's intuition, creativity and conscientiousness, you are equal to men in dealing with business and charity, participating in politics and public activity; you are excellent professionals and charismatic leaders. Besides, you are always ready to help, sympathize, console, counsel.
Thank you for bringing sense to our life, for your understanding and wisdom, for your ability to love, to make the world bright, comfortable and happy. With all my heart I wish the women magic holiday with the scent of early spring flowers even on weekdays. I wish you good health, spiritual comfort, happiness, well-being, success in your job and studies!
A.I.Rudskoy, Rector of Peter the Great St. Petersburg Polytechnic University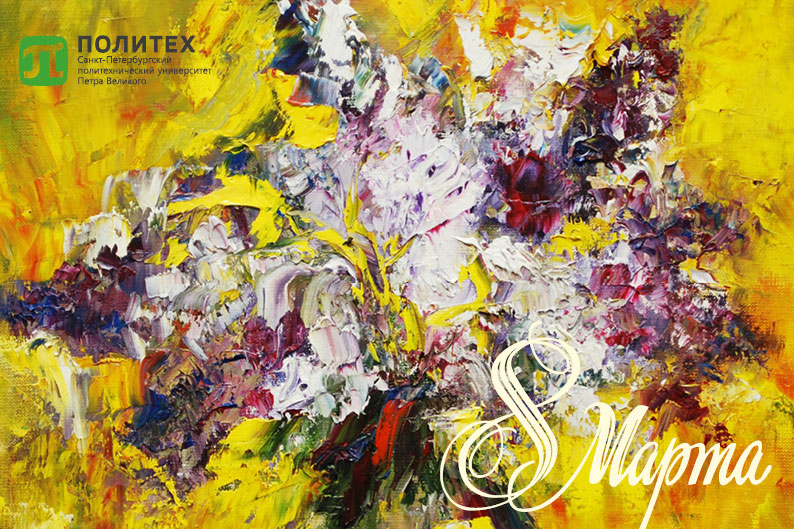 Print version