Russia is celebrating Spring and Labour Day: greetings of the SPbPU Rector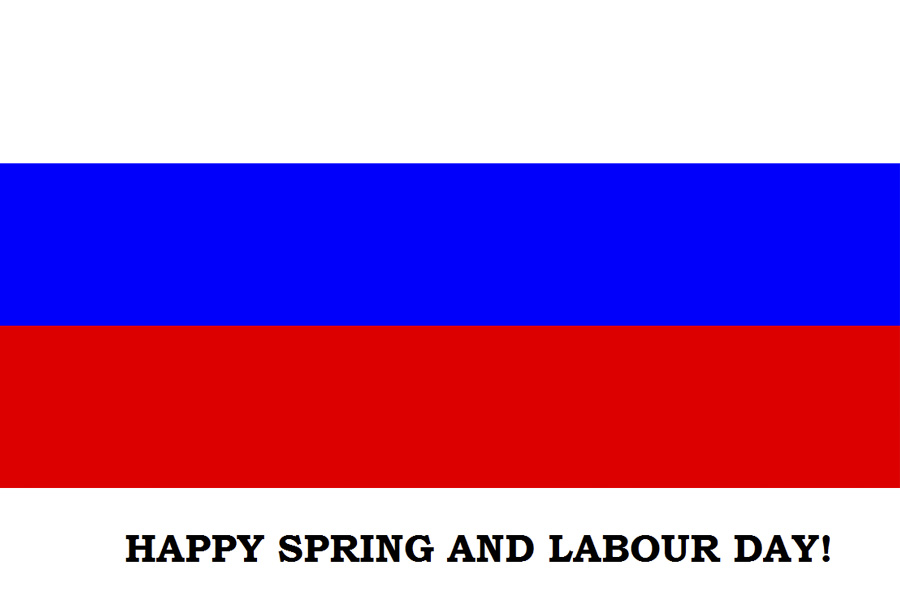 In the former Soviet Union, 1 May was International Workers' Day and was celebrated with huge parades in cities like Moscow, St. Petersburg, Yekaterinburg and others . Though the celebrations are low-key nowadays, several groups march on that day to protest grievances the workers have. (Source: https://en.wikipedia.org/wiki/Public_holidays_in_Russia)
Rector greetings:
Dear our professors, lecturers, workers, students, PhD students and graduates!
I'm congratulating you with this wonderful holiday – Spray and Labour Day!
Going back to history May 1 symbolizes solidarity and unity, true respect and honour to labour. I'd like to thank all the professors, lecturers and researchers of our university who have chosen this challenging path – intellectual and scientific development of our country and bringing up young generation. Your work is not just transferring of fundamental knowledge but fostering traditional values common to humanity. I'd like to emphasize solid efforts of students and PhD students as well, their mission is also important – high-quality learning of the knowledge to secure outstanding future of both homeland science and Russia in whole. We esteem contribution of all the university's workers who daily perform their duties at high level. Today it's a pleasure for us to greet our glorious and honoured veterans who have always been a brilliant example to follow.
This holiday,1 Мay, instills new power, hopes and aspirations. It is not only the day of labour but spring as well, which we are tremblingly looking forward to this year.
Dear Polytechnic workers, on behalf of all the university's administration и and in my personal capacity I thank you for your hard, fruitful, well-coordinated and excellent work aimed at developing of our university. I thank you for the fact that you perform at high level despite all the difficulties and tough stuff. Each of you is an integral and important part of our big Polytechnic family.
I congratulate you sincerely and wish you solid health, sunny and spring mood, happiness, wellness and energy to make all your goals come true!
Print version