Worldwide Situation with COVID-19: Relevant State of Affairs at the University
Worldwide Situation with COVID-19: Relevant State of Affairs at the University
Dear Partners, Colleagues and Students!
Appraising the worldwide situation with COVID-19, we would like to briefly update you on the relevant state of affairs at our university.
The situation is being closely monitored. Both the Ministry of Health of the Russian Federation and the Ministry of Science and Higher Education of the Russian Federation are providing regular updates and detailed information and instructions for citizens and institutions in our country. We work in close contact with both Ministries, as well as with our regional authorities; students and staff are regularly informed regarding the latest recommendations.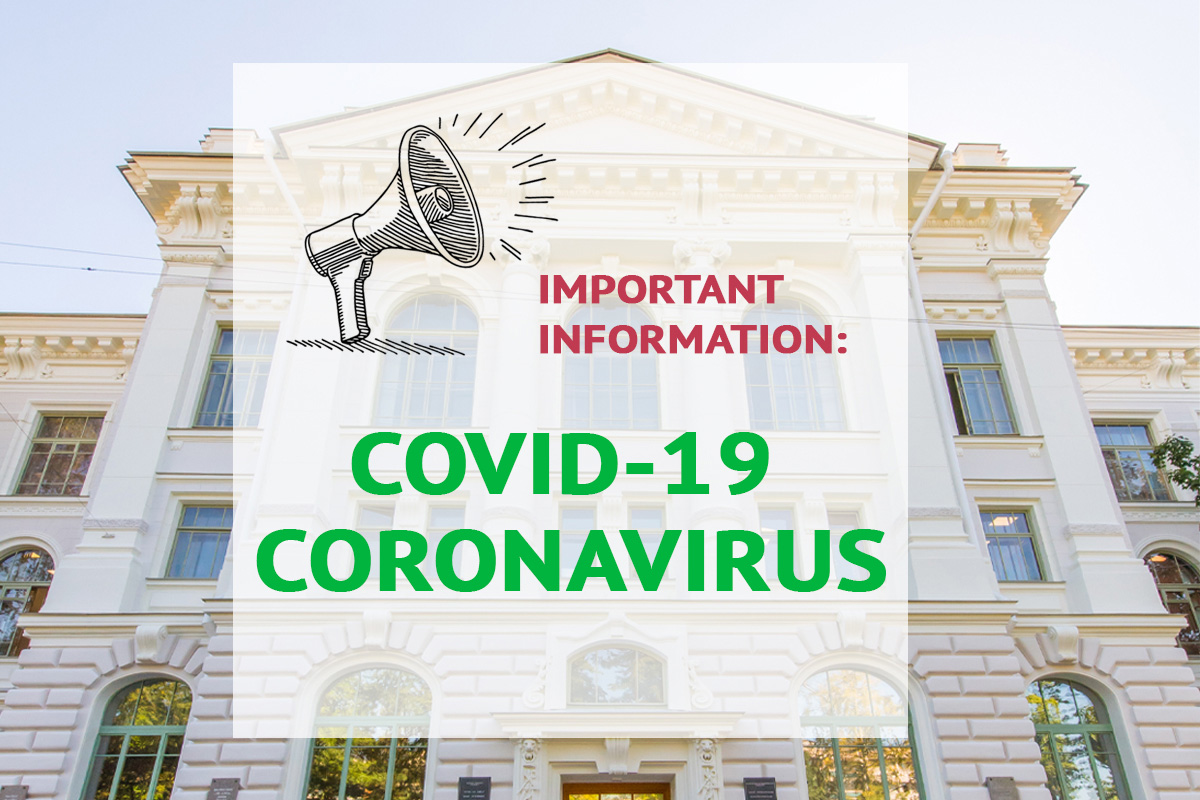 On the Polytechnic University territory, the administration introduced intensified monitoring of the state of health of students, faculty and administrative staff. The Student Outpatient Clinic, which is part of SPbPU, is ready to provide qualified assistance and advice on preventive measures.
We hereby inform you that Polytechnic University has adapted its crisis management process to be in control if need be. At the moment, we are focusing on sharing information and avoiding unnecessary vagueness but we are prepared to act appropriately when and where required.
Unfortunately, at this stage, all our upcoming international events (International Polytechnic Week, Polytech Partner Days in Madrid, Erasmus+ exchange programs, etc.) have been cancelled until August 2020. Should there be any other changes or cancellations of any events, we will inform you as soon as possible.
We hope that the situation will change for the better shortly. You can get all relevant information on current news, future events, education, admission and living in Russia on our official website and on the English-language Facebook and Instagram.
In particular, we are planning to hold a series of video conferences together with foreign partners, live broadcasts on social networks, as well as post updated information on the issues of the 2020 admission campaign. Stay tuned for updates on our official resources!
We hope this information helps. Please don't hesitate to contact us should you have any specific questions or concerns regarding your students or staff during current and future events. We are always happy to help!
Prepared by Center for International Recruitment and Communication.
Print version