Delegation from Tashkent State Transport University visited Polytechnic University
Delegation from Tashkent State Transport University visited Polytechnic University
On August 28, a delegation from Tashkent State Transport University (TSTU) visited SPbPU. The leading university in Uzbekistan, which trains personnel for the transportation industry, expressed interest in establishing and developing cooperation with St. Petersburg Polytechnic, in particular, with the Digital Engineering Advanced Engineering School (AES SPbPU).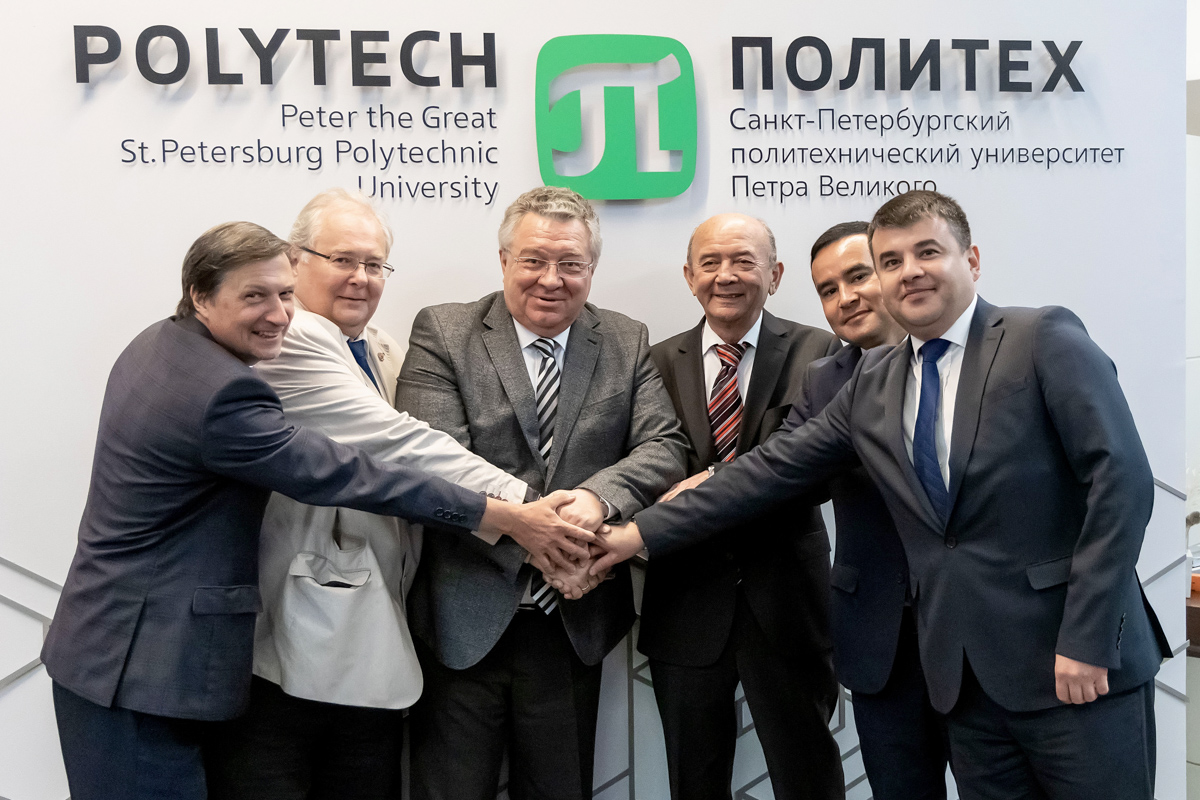 Representatives of TSTU were welcomed by Andrei Rudskoi, Rector of SPbPU. The meeting was also attended by Dmitry Arseniev, Vice-Rector for International Activities of SPbPU, and Alexey Borovkov, Vice-Rector for Digital Transformation and Head of the SPbPU Digital Engineering AES. The meeting was followed by a tour of the Polytechnic's Main Building. The guests visited the Museum of SPbPU History, Portrait Gallery, Academic Council Meeting Hall, White Hall, and Fundamental Library of SPbPU.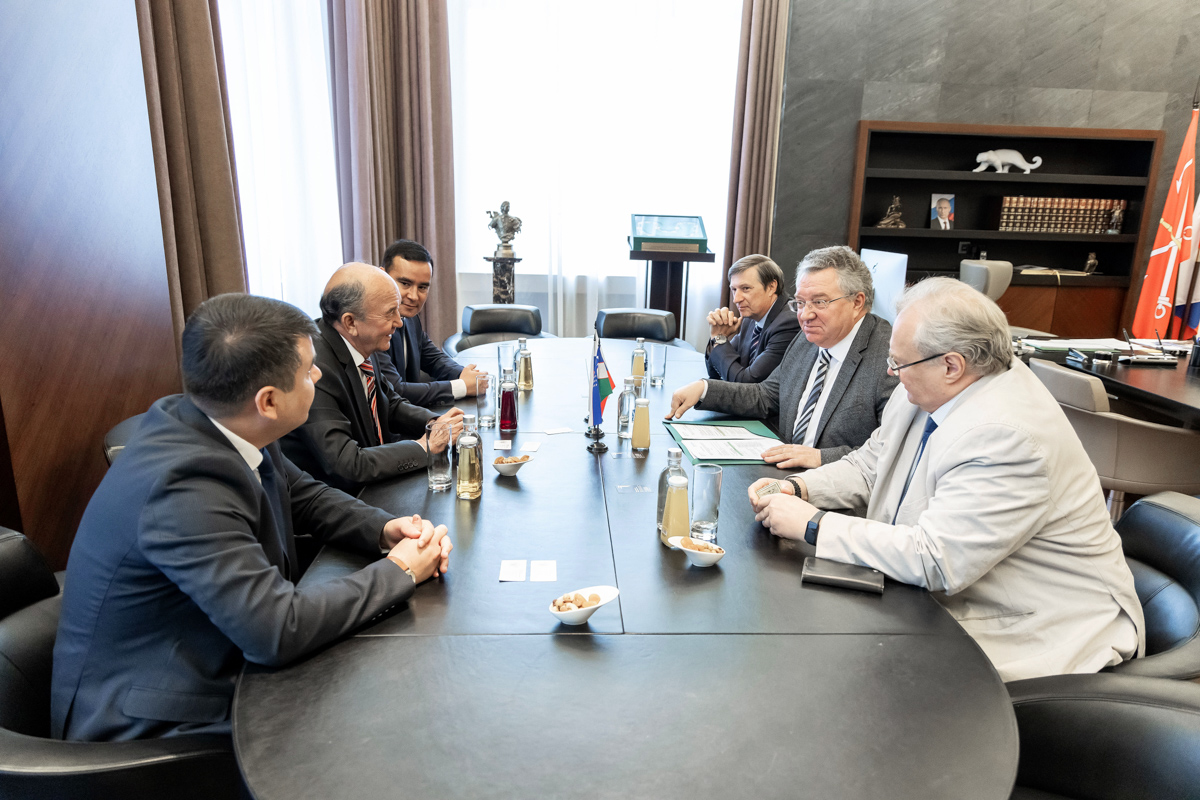 In the Technolopolis Polytech research building representatives of Tashkent University got acquainted with the capabilities of the Polytechnic Supercomputer Center. The highest performance of the SCC (4.5 PFlops) allows SPbPU AES to conduct advanced engineering developments aimed at solving breakthrough problems in the interests of high-tech companies. An important element of the SPbPU AES infrastructure is also scientific and technological educational spaces (STEPs) equipped with modern high-tech equipment, high-performance computing systems and specialized software. The guests visited the first of such educational spaces — TVEL STEP — SPbPU, created at the end of 2022 in cooperation with AO TVEL (Rosatom State Corporation).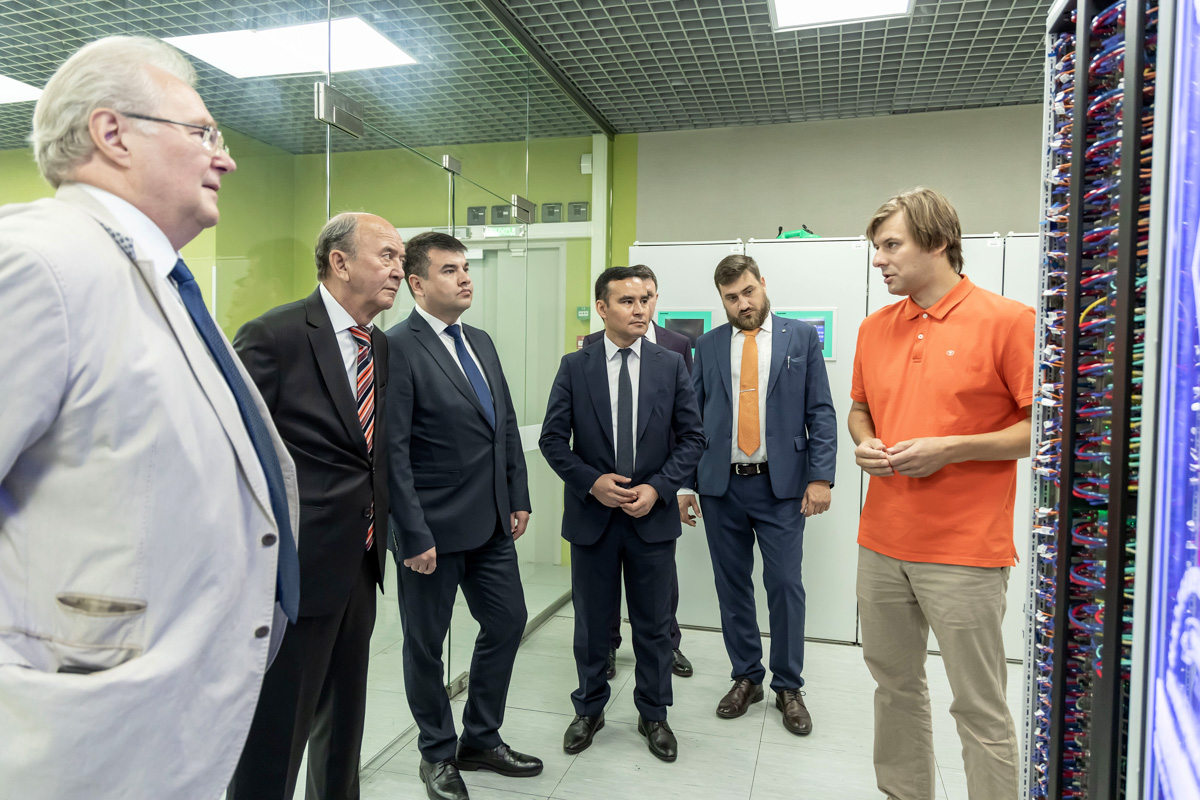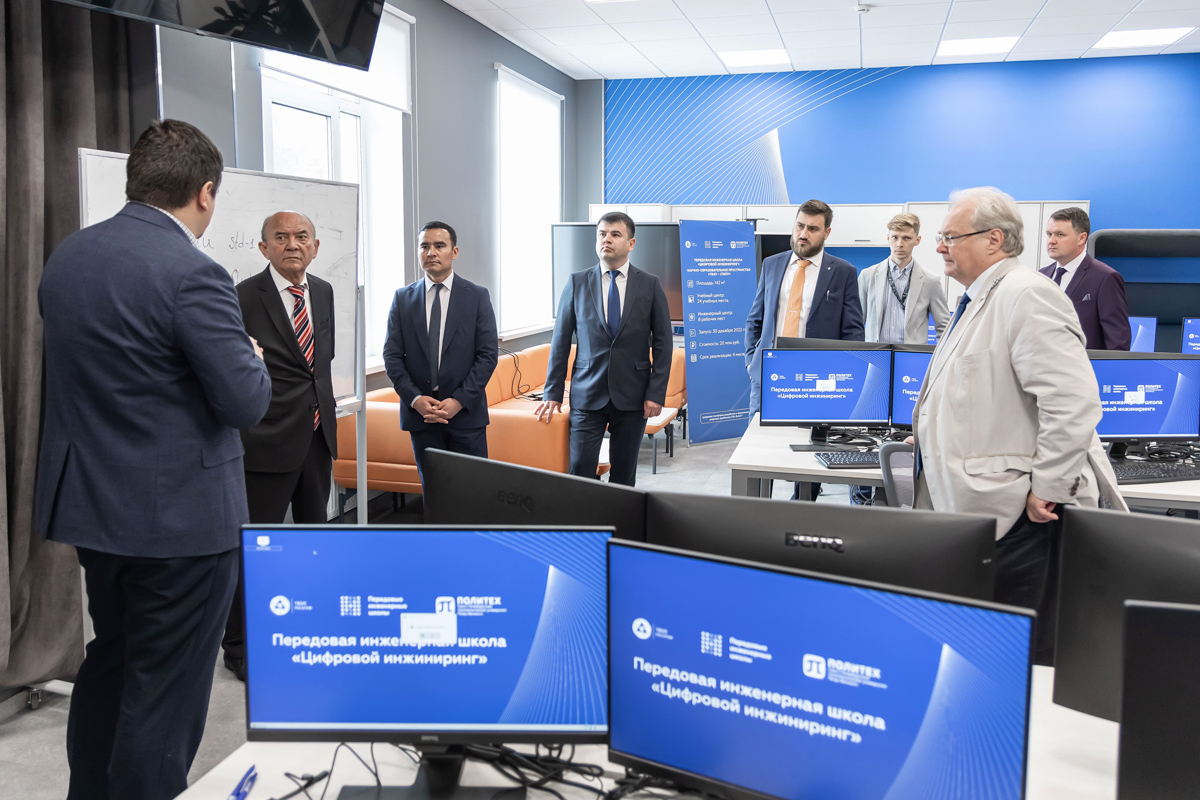 An extended working meeting was devoted to a detailed discussion of educational programs and engineering projects of SPbPU Digital Engineering AES. It was attended by Alexey Borovkov, Oleg Rozhdestvensky, Head of the SPbPU AES Directorate, Valery Leventzov, Director of the SPbPU Institute of Advanced Manufacturing Technologies, Sergey Salkutsan, Director of the SPbPU AES Additional Education Center, and Yuri Zhitkov, Head of the SPbPU AES System Engineering Department.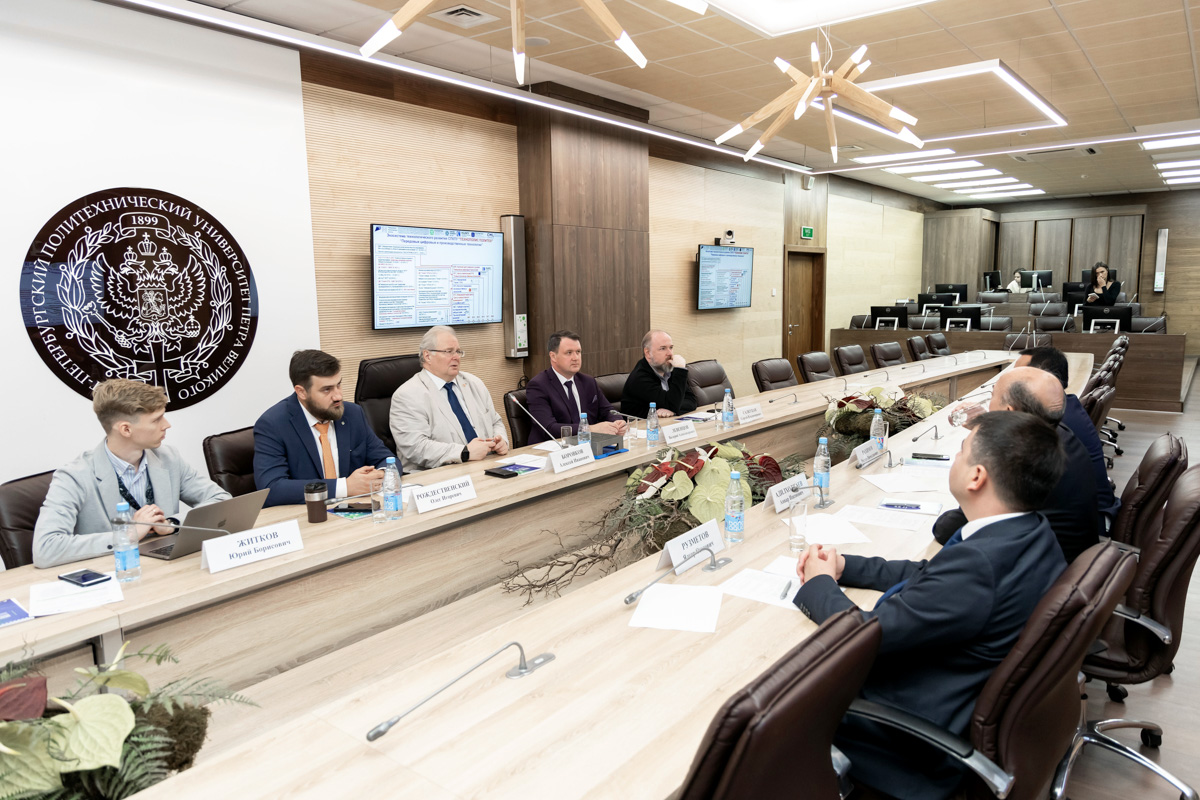 Yadgor Ruzmetov, Dean of the Faculty of Electrical and Computer Engineering at TSTU, thanked the heads of Polytechnic University and AES SPbPU for the invitation and outlined the priority areas of development of Tashkent University. As Yadgor Ruzmetov noted, the university is implementing a strategy of transformation of the educational process in accordance with international educational standards, is building a course on digitalization of the management system, is implementing a system of reserve of young scientists and in general is working on the transformation of the university into an educational hub in the field of transport in the Central Asian region.
In terms of academic cooperation with other universities, we have a number of goals and objectives. These include organizing master classes and seminars aimed at both students and teachers, opening a double degree program in computer science, mathematics, electrical engineering and electronics, creating international research projects, developing exchange programs, and establishing a joint scientific innovation center at Tashkent State Transport University, the speaker stressed.
In his turn, Alexey Borovkov presented the concept, structure and implementation indicators of the SPbPU AES program and dwelt separately on the structure of key partnerships and mechanisms of work with industrial partners. Alexey Borovkov emphasized that at the stage of forming the SPbPU AES program, 22 letters of support were received from high-tech companies indicating areas of cooperation and R&D. The cooperation is being built simultaneously in more than ten industries, and the interaction with key partners is based on roadmaps.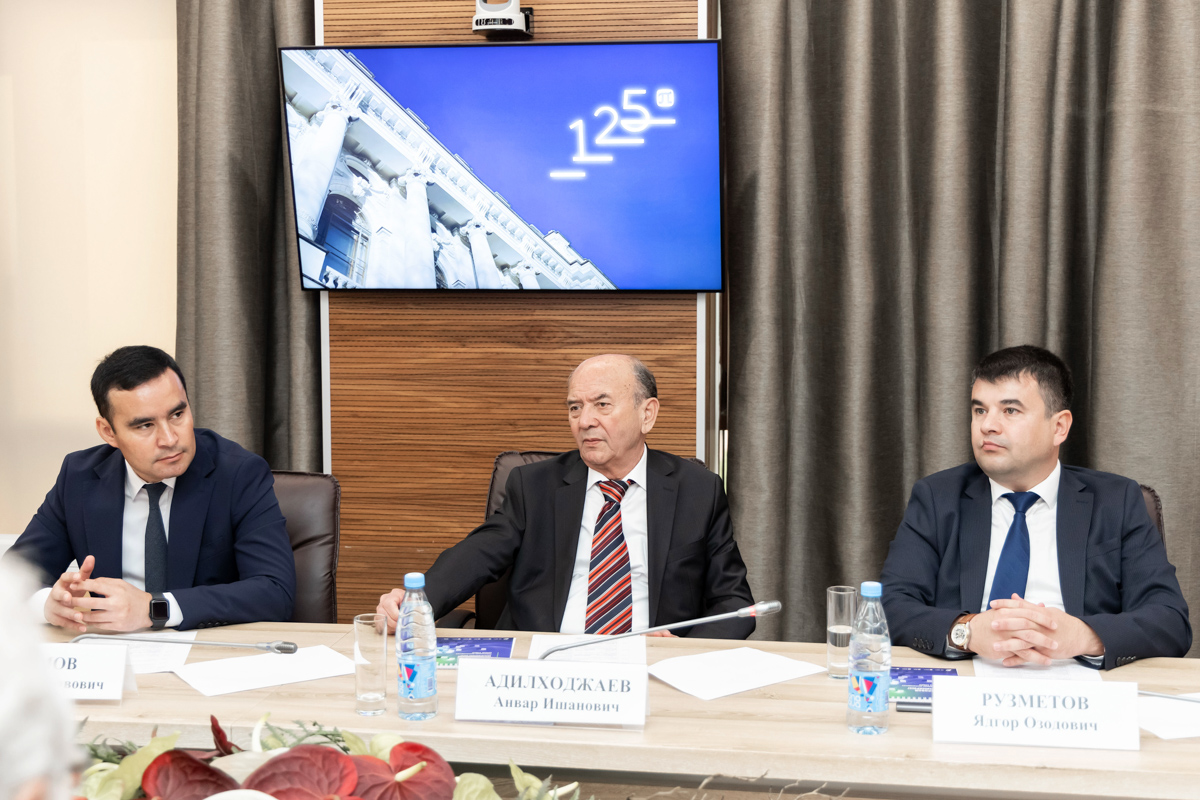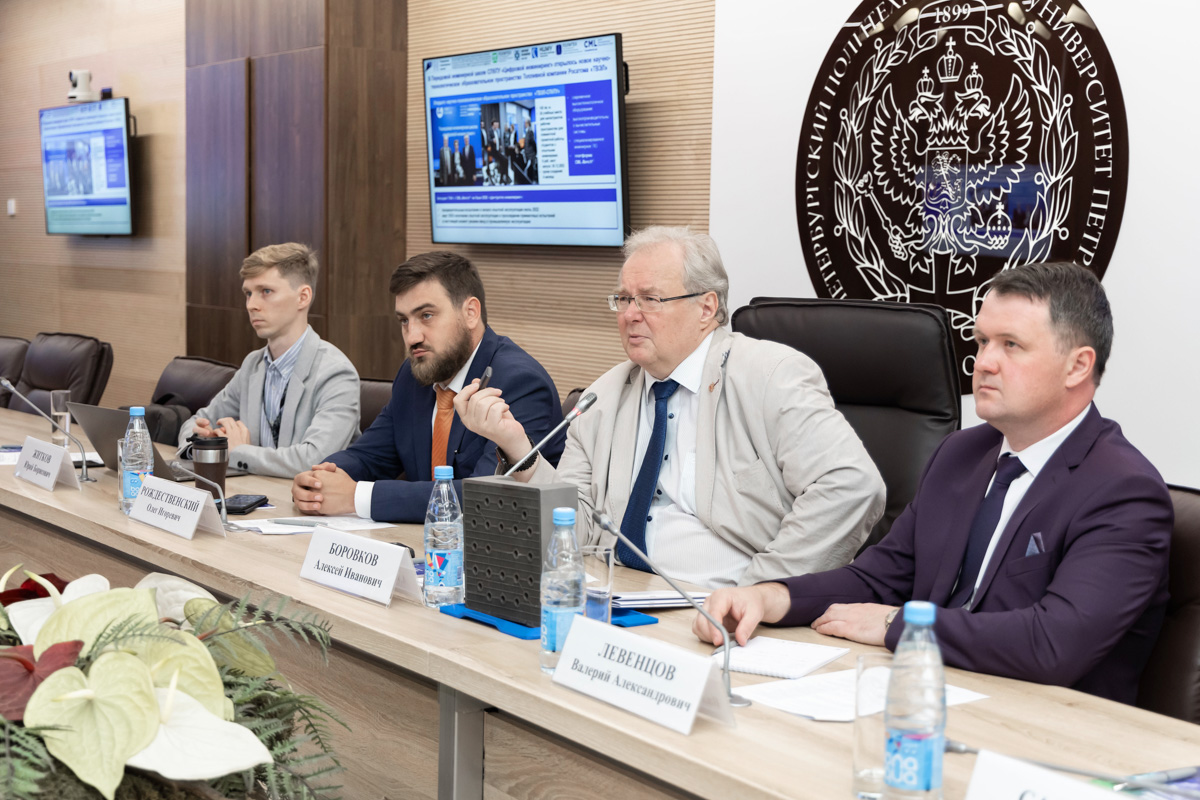 The advanced engineering school of SPbPU is involved in solving problems that correspond to the world level of relevance and importance in priority areas of technological development of Russia, emphasized Alexey Borovkov. Interaction with key partners, for example, AO TVEL, on the basis of roadmaps allows us to understand for several years ahead what works they are planning, what tasks are important for them and what solutions are needed. We have the opportunity to prepare for these works, build up our own competencies, form project teams and consortia, if necessary.
Yury Zhitkov spoke in detail about the application of digital twin technology in the railway transportation sector, highlighting the capabilities of the CML-Bench® digital platform in his speech.
We work on a digital platform that allows us to manage data and processes, requirements, projects, hardware and software resources, and store the entire history of changes. All the computational models that our engineers develop are integrated into one large system. We can scale this system every time we add new models to it and use this in other projects. For example, if there is a problem related to the impact of a high-speed train on the upper elements of railroad tracks (signs, semaphores), then we, having models of dynamics and aerodynamics, do not create them anew, but quickly combine them with models of those objects on which we need to study the impact of the air wave, and proceed to the study, — explained Yuri.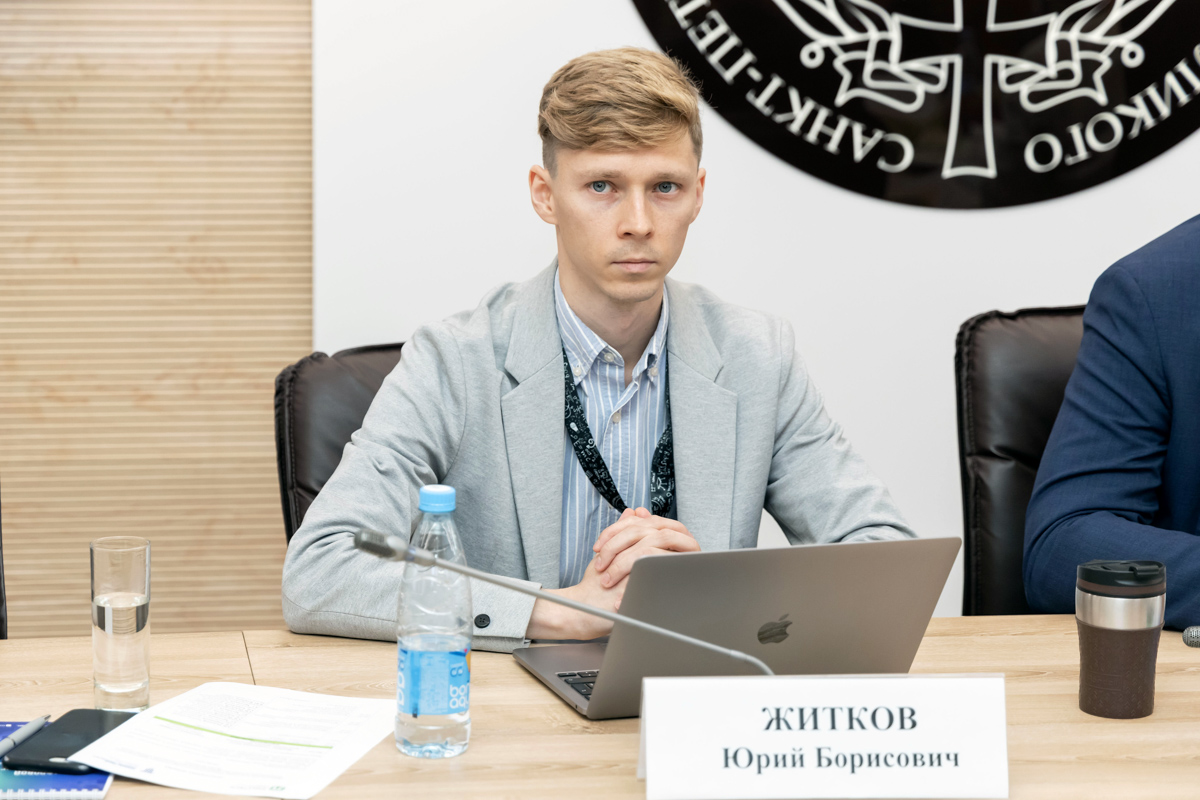 Special attention during the working meeting was paid to the educational programs of the SPbPU AES. As Valery Leventsov noted, this year 72 people entered the Master's degree program for budgetary places. He emphasized that we are not talking about mass education, but about training specialists with world-class competencies aimed at solving super-relevant tasks of high-tech enterprises. Industrial partners of SPbPU AES educational programs are NPO Centrotech / AO TVEL / Rosatom State Corporation, PAO Severstal, AO OKAN Engineering Company and others. Together with the Kabardino-Balkarian State University named after K. M. Berbekov. Kh. M. Berbekov Kabardino-Balkarian State University launched a network program «Mechanics of Polymer and Composite Materials».
Network partnership between universities is also possible in the realization of additional professional education. Sergey Salkutsan talked about it in his speech. He told about the programs of additional vocational education, mass open online courses and advanced training programs in SPbPU AES and the Center New Production Technologies, SPbPU STI. He also emphasized the demand for corporate training for high-tech enterprises.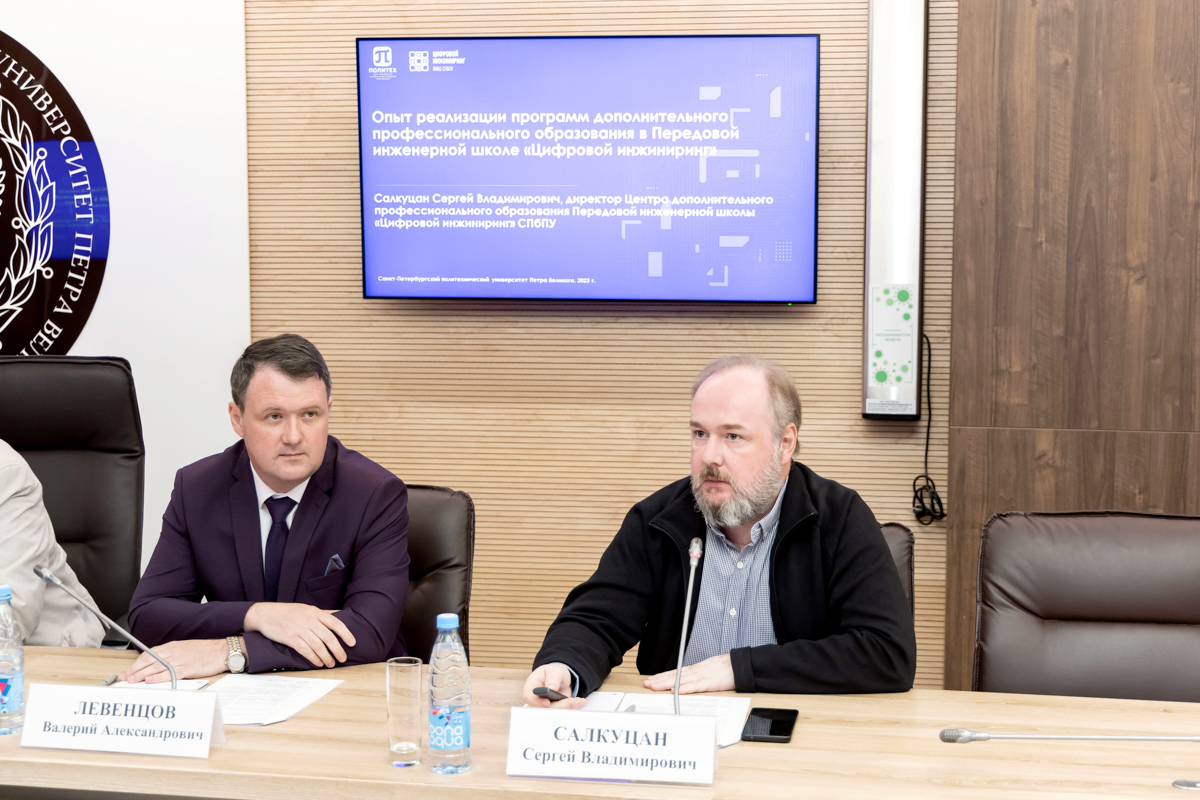 As a result of the meeting, the parties identified promising areas for joint work of the two universities and outlined a number of future meetings. In confirmation of mutual interest in the development of scientific and educational cooperation, an agreement between TSTU and SPbPU AES was signed. Alexey Borovkov and Anvar Adilkhodzhaev, TSTU Rector's Advisor, signed the document. In addition, the head of SPbPU AES invited representatives of Tashkent University to participate in the Fifth International Forum «Advanced Digital and Production Technologies» on October 12-13, 2023.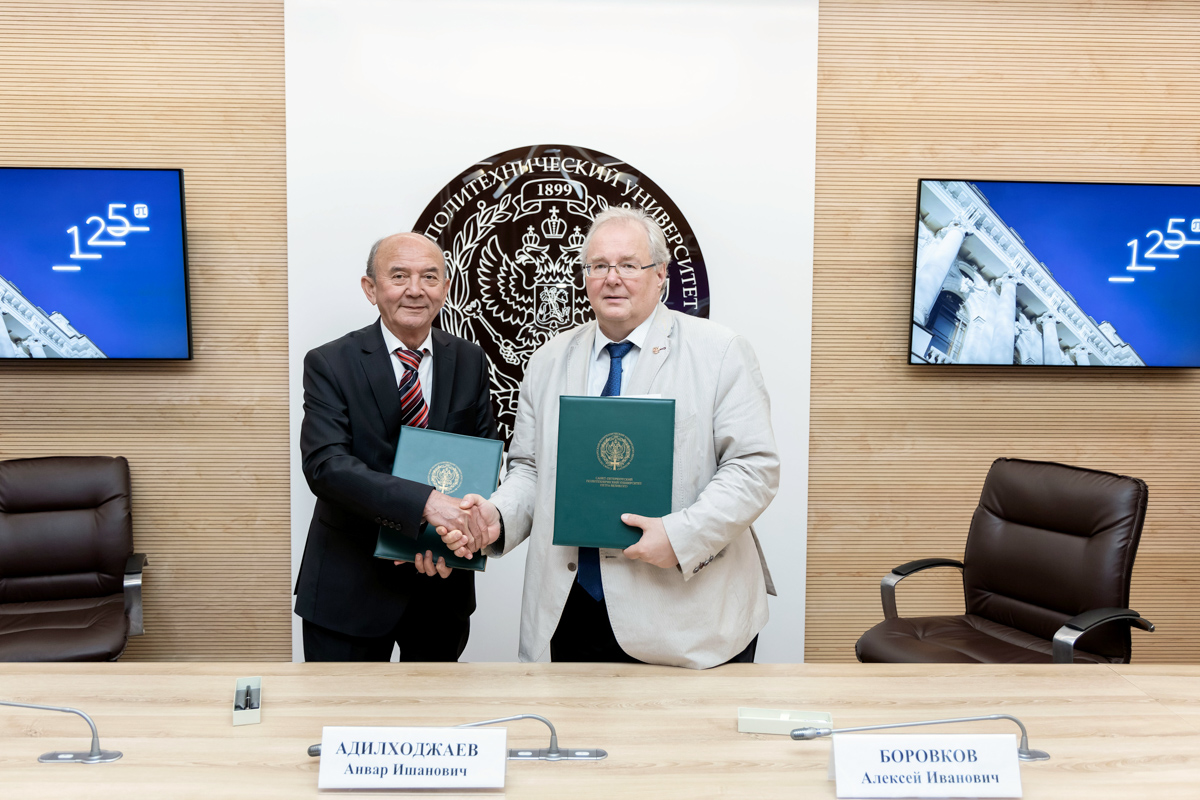 Print version