SPbPU is developing international cooperation through ERASMUS+ Credit Mobility Contest
SPbPU is developing international cooperation through ERASMUS+ Credit Mobility Contest
February 2017 was the application deadline for ERASMUS+ Credit Mobility (ERASMUS + PROGRAMME: Key Action 1 – Mobility for learners and staff) projects designed to encourage academic and student mobility at SPbPU as part of cooperation with European partner-universities.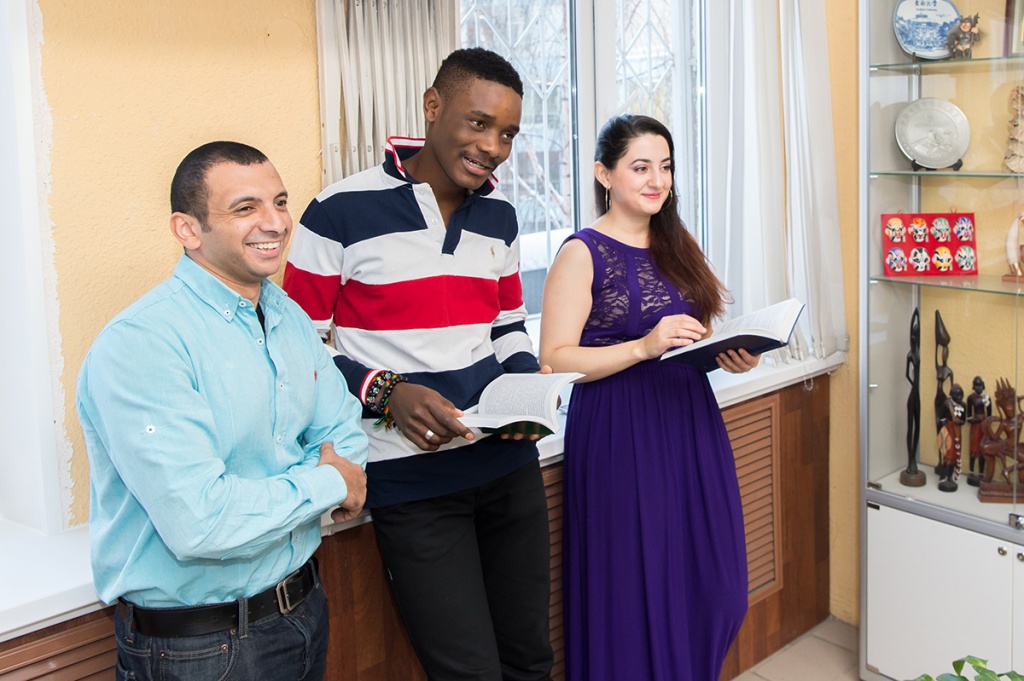 ERASMUS+ is a nonprofit program initiated by the EU to establish student and teacher exchange between EU countries, Iceland, Lichtenstein, Macedonia, Norway, and Turkey. The program provides an opportunity to undertake a full-time course or a training course, or take up a teaching position at any college of the country involved in the project. The principle goal of the program is enhancing the quality of education in Europe, encouraging mobility and cultural exchange between students originating from EU and non-EU countries.
The program became available for Russian universities in 2015. Each approved application guarantees semester coverage of tuition and accommodation costs for degree students and one-week teaching experience for teachers including travel expenses.
In 2015 SPbPU participated in 8 Erasmus projects supported by the EU. The number of approved applications reached 17 in 2016.
In 2017 SPbPU has submitted 27 applications. The selection results will be announced this fall. Each approved application will initiate a student-teacher exchange between SPbPU and its partner-universities.
The applications for Erasmus+ KA107 (Credit Mobility) projects went to following universities:
1. In Belgium:
University of Ghent (QS 131)
Thomas More University College
2. In Great Britain:
Liverpool John Moores University (THE 551)
Teesside University (THE 701)
3. In Germany:
Technical University of Munich (QS 68)
Technical University of Berlin (QS 164)
Technical University of Darmstadt (QS 247) University of Stuttgart (QS 263)
Friedrich-Alexander University of Erlangen-Nürnberg (QS 272)
Brandenburg University of Technology Cottbus- Senftenberg
4. In Spain:
Alliance 4-Universities (Autónoma University of Madrid (QS 210),
Universitat Autònoma de Barcelona (QS 203),
Universidad Carlos III (QS 280),
Universitat Pompeu Fabra (QS 283))
Technical University of Madrid (QS 466)
University of Granada (Qs 466)
University of the Basque Country (THE 551)
5. In Italy:
The Polytechnic University of Turin (QS 305)
6. In Macedonia:
University for Information Science and Technology "St. Paul the Apostle" in Ohrid
7. In Poland:
Poznan University of Technology
University of Economy in Bydgoszcz
8. In Portugal:
University of Porto (QS 323)
Polytechnic Institute of Bragança
9. In Turkey:
Anadolu University (THE 801) Istanbul Aydin University Republican University
10. In France:
Burgundy School of Business (Leiden 317) University of Technology of Troyes
11. In Czech Republic:
Tomas Bata University in Zlín (THE 801)
12. In Sweden:
In addition to the above applications SPbPU applied for participation in Erasmus Mundus as an associated partner for "European Master Sarena, Joint Degree Program" in energetics in consortium with Lappeenranta University of Technology (QS 356), Mines-Nantes Graduate School of Engineering, Technical University of Madrid (QS 466), and Lublin University of Technology (THE 701).
More information on applications status will be available at "International activities → Grants and scholarships → ERASMUS+ at http://www.spbstu.ru/international-cooperation/international-educational-programs/grants-and-scholarships/.
Print version