Polytechnic University Students Will Study International Trade in Russia and Germany
Polytechnic University Students Will Study International Trade in Russia and Germany
One more double-degree program became available to Polytechnic University students: in the end of October, an agreement on its implementation was signed between SPbPU and the Hochschule Stralsund - University of Applied Sciences (HOST, Germany). Starting with 2019, students of the Higher School of Service and Trade of Institute of Industrial Management, Economics and Trade (IIMET), and students of the German university will be able to study by the "International Trade" educational program in the field of "Commerce" at two universities, and in case of successful graduation, they will receive two diplomas: of SPbPU and HOST.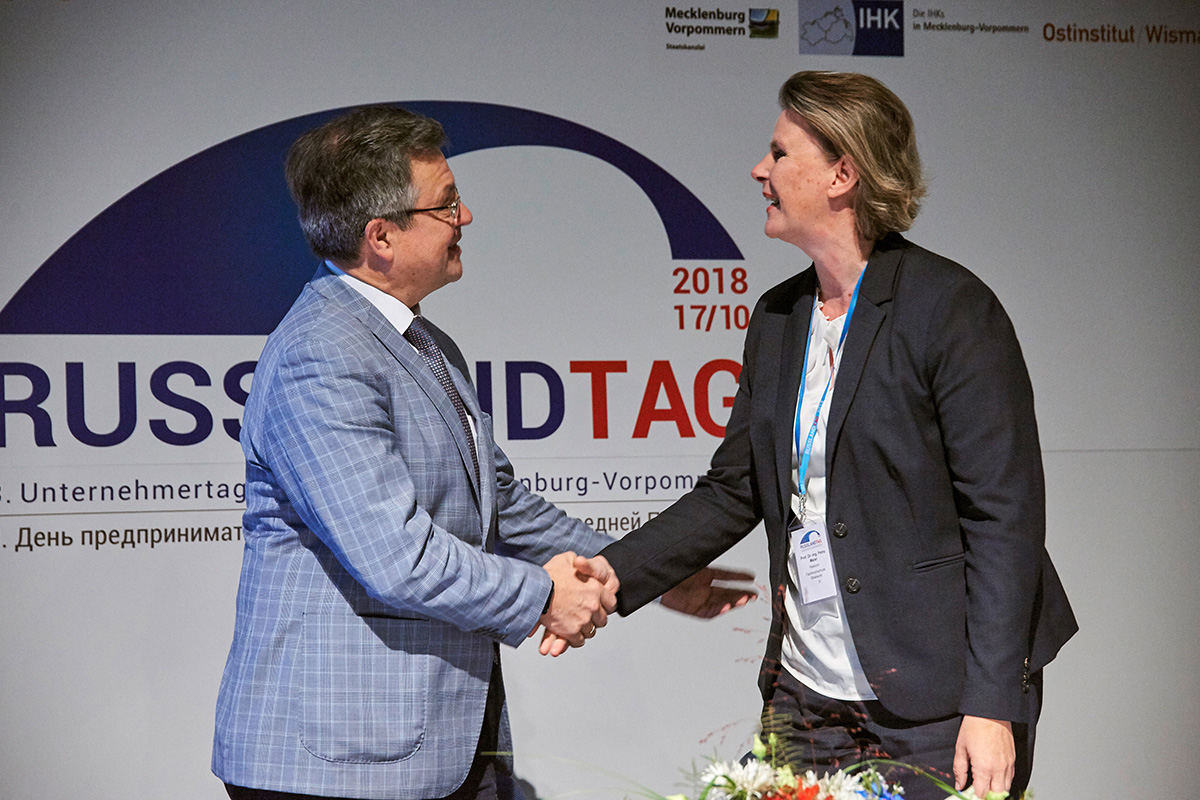 IIMET Director V.E. SHCHEPININ and HOST Rector P. MEYER signed the Agreement within the frame of the Entrepreneurship Forum in Mecklenburg-Vorpommern in the presence of Forum organizers: Prime Minister of the State Chancellery of the Federal State of Mecklenburg-Western Pomerania M. Schwezig and Governor of the Leningrad Region A.Yu. DROZDENKO, and honored representatives of the international academic community.
SPbPU double degree programs are taught only in English, which has the status of a universal language in international trade. Under the guidance of leading experts, students will study such disciplines as instruments for regulating international trade; marketing research in trade; investment strategies, e-commerce, international marketing, SMM and a number of other popular areas. Some courses will be taught by visiting professors: for example, the "Instruments of regulation in international trade" will be conducted by a HOST Professor Sholpan Gaisina.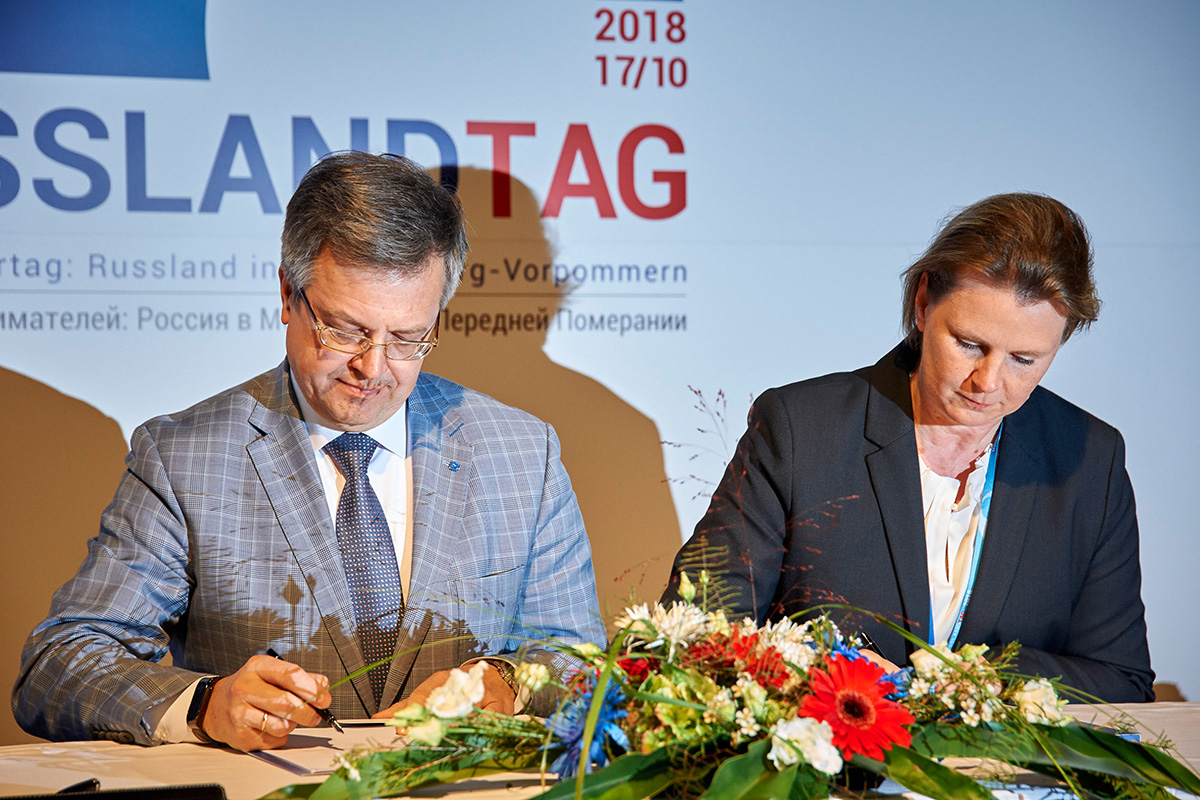 The practical component of the program will be implemented in the project activities and the possibility of internships in Russian and foreign companies. Projects on capital management at trade enterprises, international business communications, media analysis, organization and planning of foreign trade activities are waiting for the students. Russian students will take technological and manufacturing internships at the German Insellogistic Rügen&Hiddensee GmbH Cmo, while the German students will undergo internships at X5 Retail Group.
Both the Russian and the German parties spoke about the prospects of this direction: graduates of the International Trade program will have the opportunity of finding employment in international companies operating in the territory of the Russian Federation and abroad. The list of specialties is huge: experts of contract departments, customs brokers, specialists of foreign economic departments, employees of economic analysis and forecasting departments of trading companies, etc.
We are reminding that you can read more about all SPbPU international educational programs at the corresponding section of the official website of Polytechnic University.
Photo: Thomas Häntzschel, Northern Lights
Print version