Polytech and TU Graz Look Ahead in the same Direction
Peter the Great St. Petersburg Polytechnic University and Graz University of Technology (TU Graz) have had long-terms and efficient relationships. One of the biggest universities in Austria has been SPbPU's strategic partner since 2013, and their collaboration started in 1985. It's remarkable that TU Graz was the first Austrian university that signed an agreement with the former USSR University (Leningrad Polytechnic Institute back then).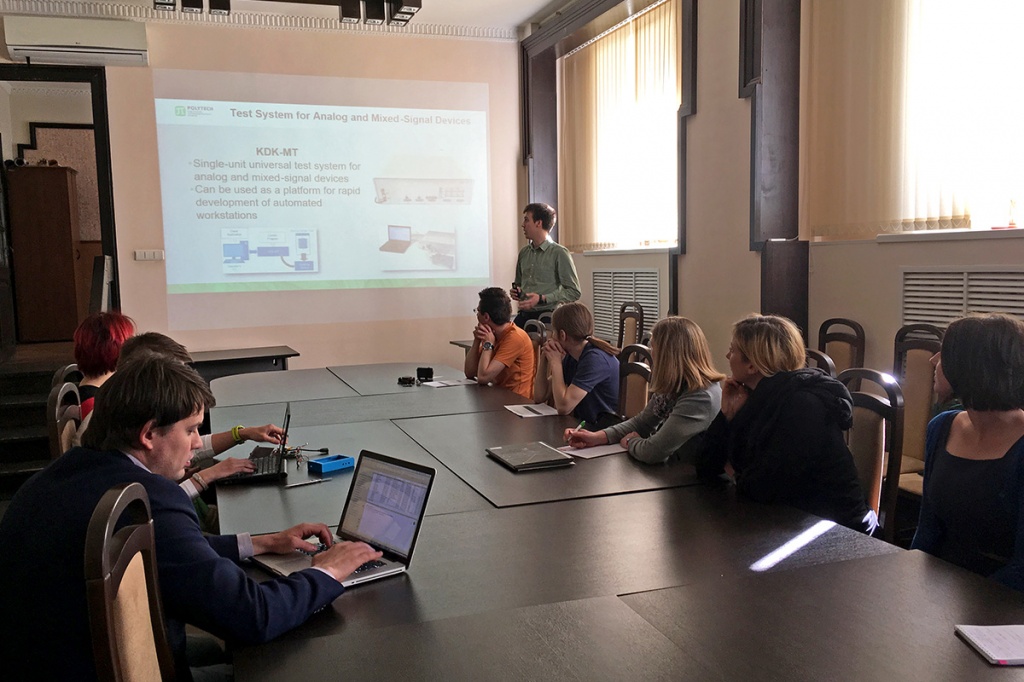 During this time TU Graz delegations constantly visited Polytechnic University, and SPbPU representatives made return visits to Austria. There were seminars on various activities, joint trainings, teachers and students exchanges.
June 27th, 2017 TU Graz delegation visited Peter the Great St. Petersburg Polytechnic University to discuss further issues of cooperation and development. The delegation consisted of Director of Institute of Experimental Physics professor Wolfgang E. Ernst and TU Graz International services representatives: Birgit Baustaedter (PR and Merketing) and Barbara Böttger (International relations and mobility programs department).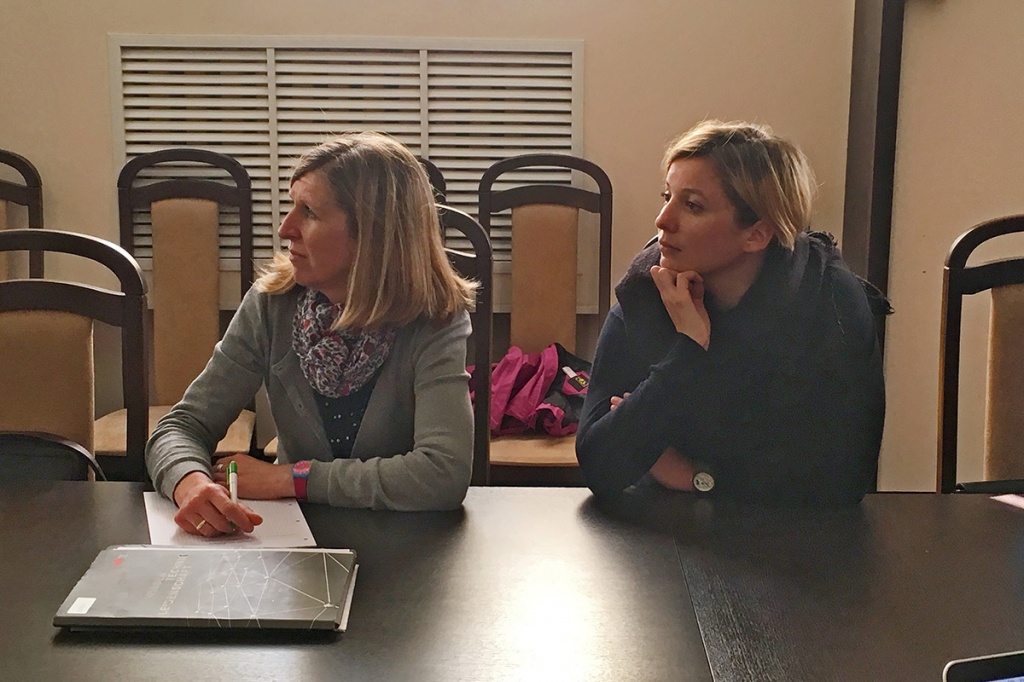 Next day professor Wolfgang E. Ernst visited the Institute of Physics, Nanotechnology and Telecommunications (IPNT), where he had negotiations with the Director of Higher School of Applied Physics and Space Technologies E.N. Velichko and the Head of the subdepartment 'Experimental Physics' V.K. Ivanov. The parties discussed the issues of joint cooperation, and gave special consideration to two areas: researches of different materials and fractions; and also spectroscopy. In addition TU Graz and IPNT shared their ideas about students and PhD students' internships.
At the same time Birgit Baustaedter and Barbara Böttger visited Institute of Civil Engineering (ICE) SPbPU, where they discussed the issues of cooperation in education and scientific and research activities with SPbPU representatives. Then at International campus of SPbPU they participated in a meeting with the representatives of SPbPU International Services. They discussed the opportunities of the joint double degree program in Civil Engineering and implementation of academic mobility programs, shared their experience about the use of different information channels to inform students about educational programs and International Summer Schools modules and how they can be enrolled, and also shared their views on the university's brand promotion. The 21th century trends have not gone unnoticed: all the participants mentioned the importance video materials efficiency to better give insights into university activities and campus life, and how it is important to be present in social media.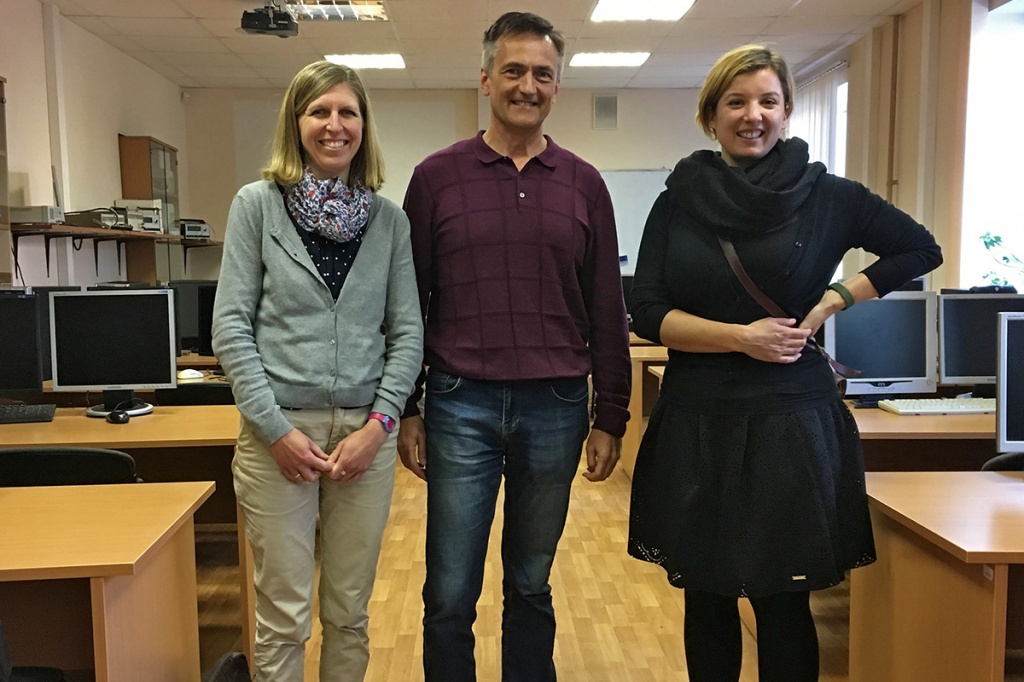 'It is nice to know that the global work that Polytechnic University brings into action to promote its brand shows good performance',- noticed Barbara Böttger. She also added that due to the new design of SPbPU logo visibility was increased, and now the brand is easier associated with Polytech.
Then TU Graz International Services representatives visited the Institute of Computer Science and Technology (ICST). An associate professor A.P. Antonov showed around the laboratories, and ICST students presented their ideas and projects in modeling, robototronics, facial recognition system, etc. At the end of the meeting ICST representatives claimed their wiliness to cooperate in different spheres of science, education, joint researches, and student and professors mobility programs.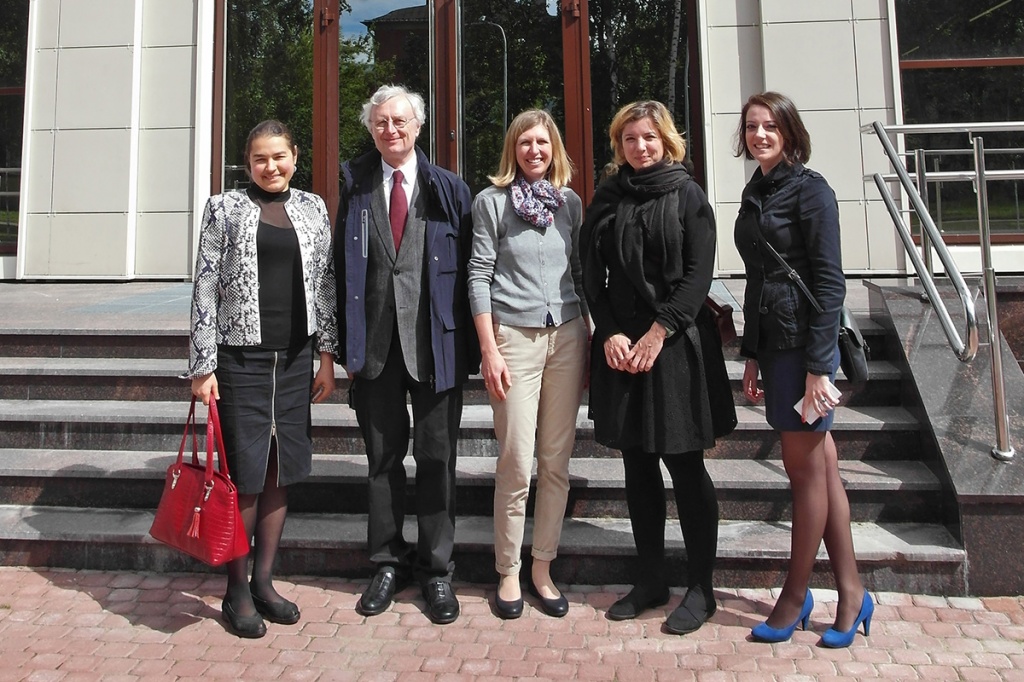 June 28th, 2017 professor Wolfgang E. Ernst gave a lecture about 'Molecular Dynamics and Cluster Formation in Superfluid Helium Droplets' for SPbPU students, which was the result of the agreement which was reached with IPNT representatives in 2016.
Print version