SPbPU and Schwabe Holding Company: Increased Cooperation
Peter the Great St. Petersburg Polytechnic University was paid a return visit by representatives of Russian optical and electronic holding "Schwabe", which is included in the state corporation "Rostec".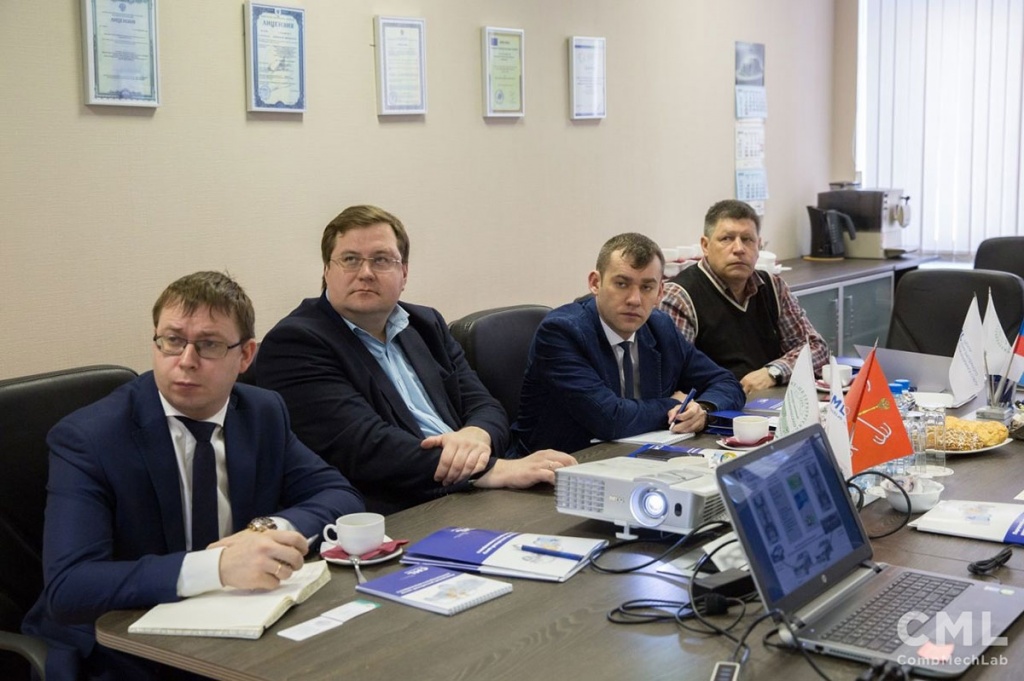 At the end of February 2016, during a trip to Ekaterinburg, SPbPU Rector A.I. Rudskoy and Vice-Rector for Research O.S. Ipatov visited one of the key enterprises of Schwabe Holding – Production Association "E.S. Yalamov Ural Optical and Mechanical Plant"(UOMZ). During the negotiations with UOMZ's Acting Managing Director A.V. Sludnykh there were discussed the possibilities of delivery to SPbPU of ultramodern laser microscope MIM-340 and organization of joint work.
The main lines of activities of Schwabe include development and serial production of optical and laser systems and units, high technology medical equipment, aerospace monitoring systems and earth remote sensing, scientific research tools and devices, energy-saving lighting engineering, nanomechanical engineering, and other high-tech products.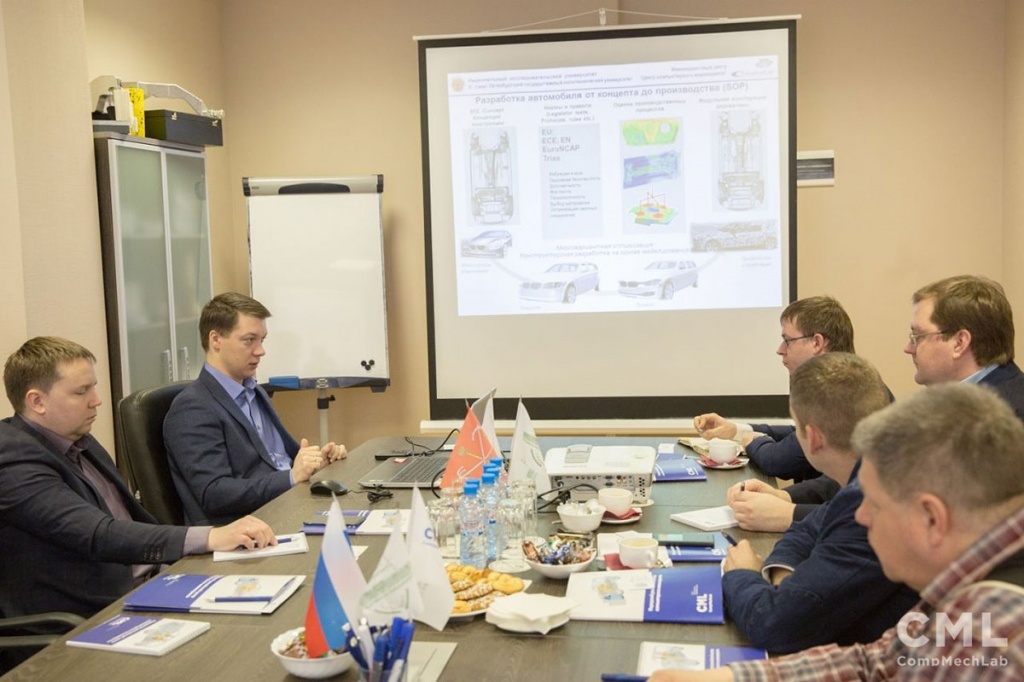 Since the holding representatives showed great interest in the facilities of the Engineering Center in the sphere of composite materials and composite structures development, the first deputy director of the Computer Engineering Center O.I. Klyavin showed how the development of optimal constructions by the example of car-making industry is carried out in CompMechLab®. In general, the expert fields of the Engineering Center cover almost all branches of industry, but car-making industry is the most dynamic and high-tech sector of the economy.
Summing up the meeting, the sides agreed to prepare concrete proposals for cooperation and collaboration.
For further information, please, visit: http://fea.ru/news/6374.
Media Centre, SPbPU
Print version