Union of High Art and Engineering: Cooperation Agreement was Signed Between SPbPU and the State Hermitage Museum
Union of High Art and Engineering: Cooperation Agreement was Signed Between SPbPU and the State Hermitage Museum
On June 9, 2016 in a solemn setting of the State Hermitage Council Hall, rector of Peter the Great St. Petersburg Polytechnic University A.I. Rudskoy and general director of the State Hermitage Museum M.B. Piotrovsky straightened the collaboration by signing a contract.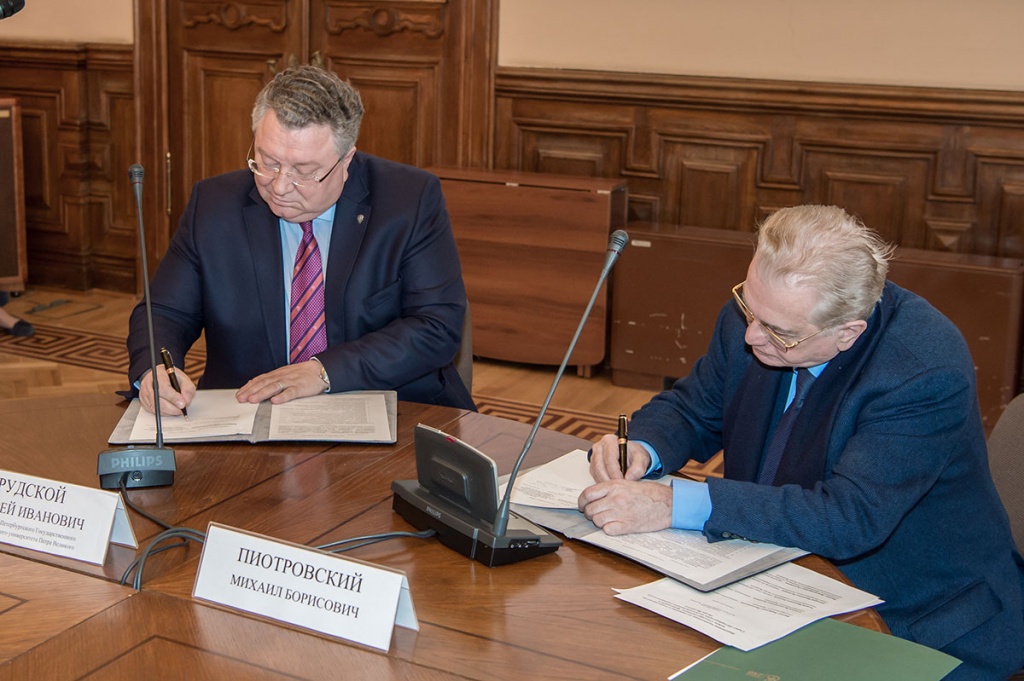 The contract covers cooperative projects on development and improvement of engineering and safety systems of the State Hermitage facilities, modeling of logistical aspects of the museum complex attending, since the traffic in one of the largest museums in the world is heavily congested, and many other things.
During the signing of the agreement SPbPU vice-rector, press secretary D.I.Kouznetsov noted that the cooperation also implies arrangement and holding of exhibition events concerning mutual influence of culture and technology.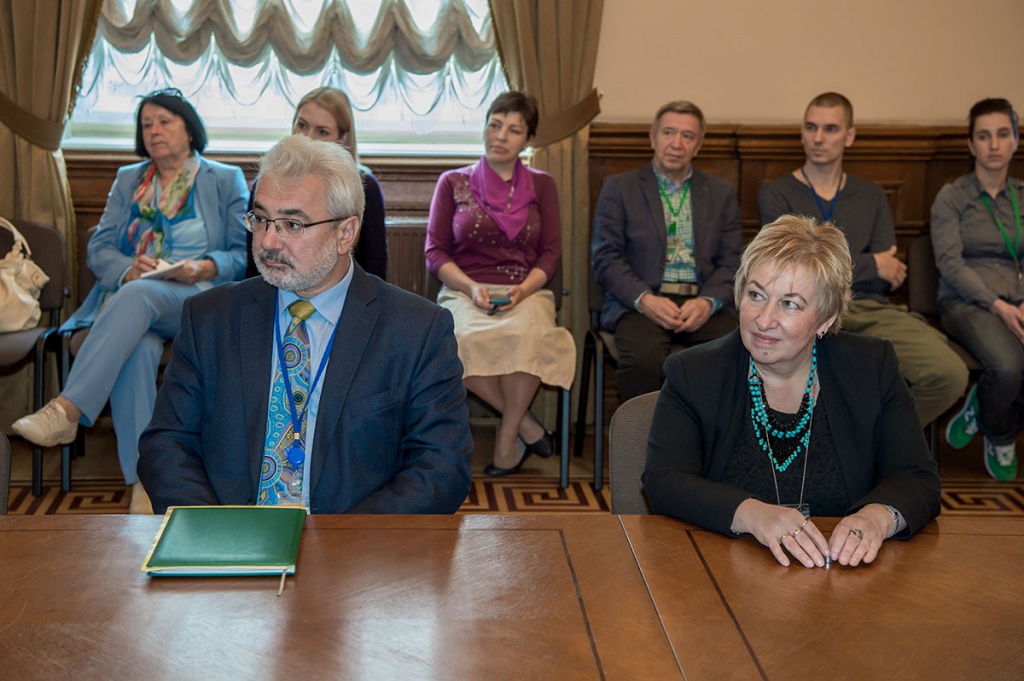 The solemn event was also attended by M.V.Sinelnikov, director of the Institute for Military Engineering and Safety Research (IMESR), SPbPU: during their internship the students of the IMESR will deal with technical maintenance of the Hermitage systems and can literally come in touch with art.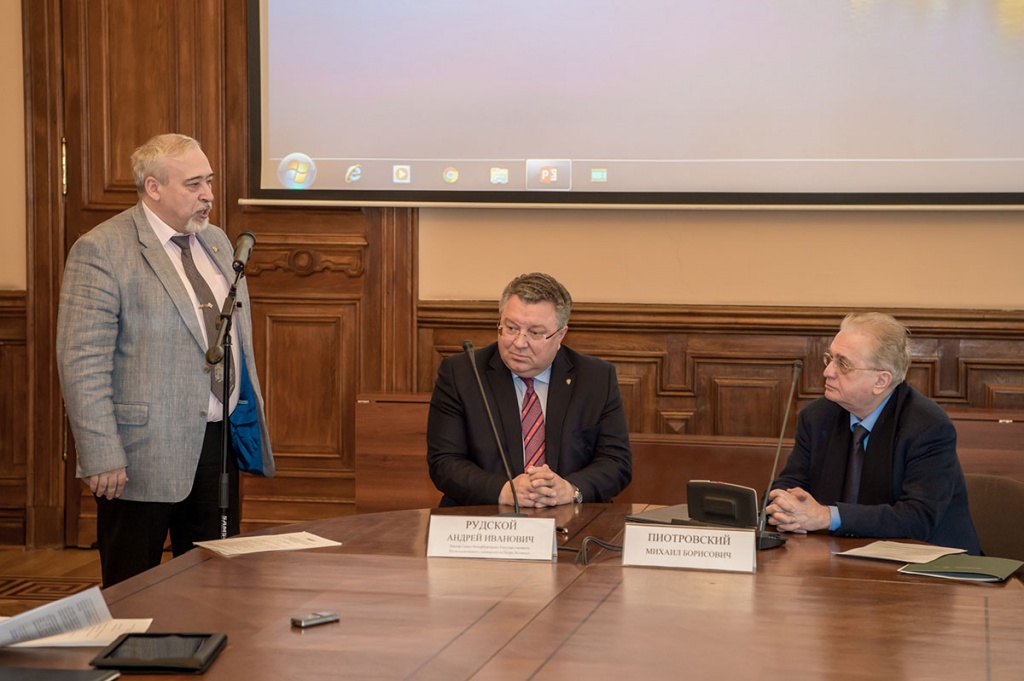 Being aware of the willingness of the Hermitage to help with restoration and renovation of Syrian Palmyra, V.M. Ivanov spoke about the competence of the Polytechnic University staff in the field of 3D-restoration and gave Mikhail Borisovich a 3D model of Palmyra's architectural object, manufactured by the layer growth method on the unique equipment of SPbPU.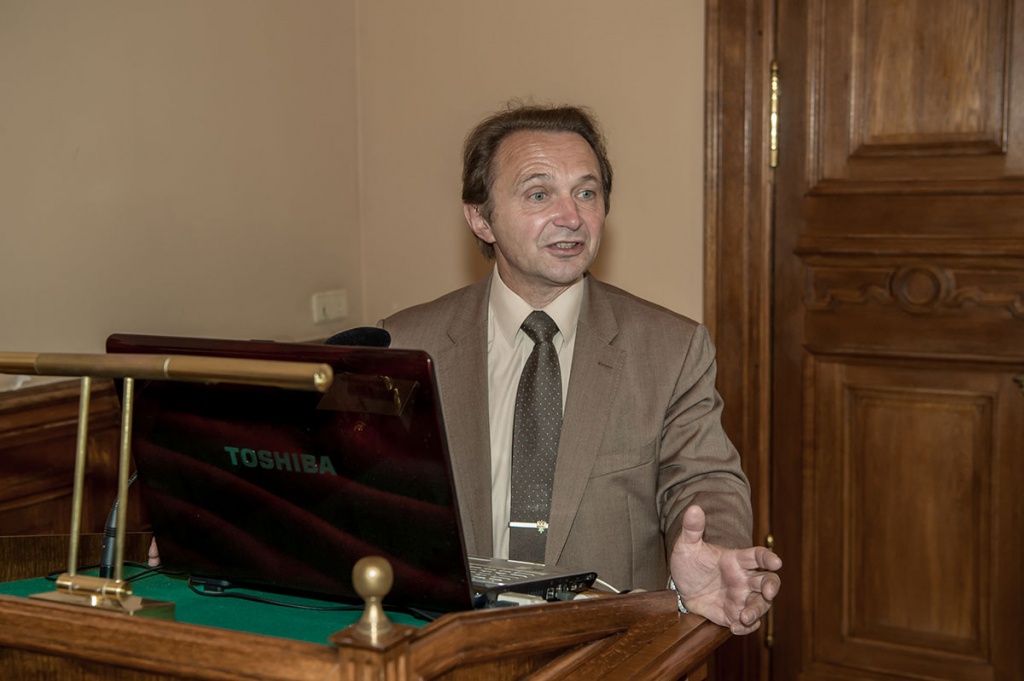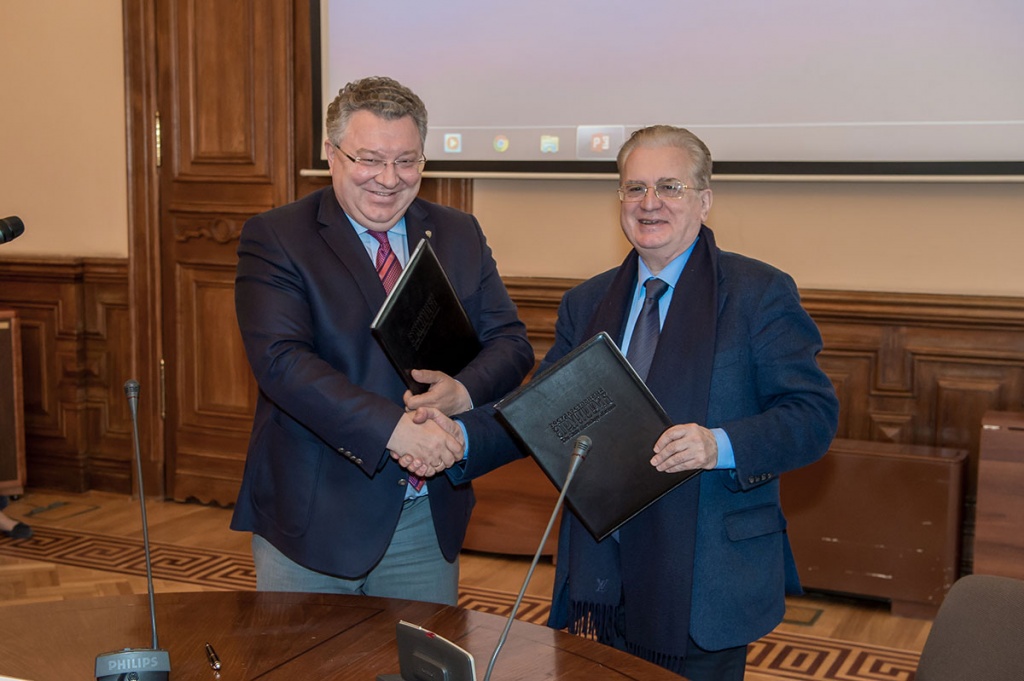 Media Center, SPbPU
Print version