Russian-German Research and Education Center is to be created at SPbPU
Germany is a high technology country known for its achievements in science and industry. Therefore, it is not surprising that among the international partners of Peter the Great St.Petersburg Polytechnic University most universities are from this country. More than 40 higher education institutions are the academic partners of SPbPU and the cooperation is expanding. On 10th December an official cooperation agreement was signed between the Polytechnic University, the Technical University of Applied Sciences in Wildau (TUAS) and Wildau Institute of Technology (WIT), which presupposes the establishment of the Russian-German Research and Education Center.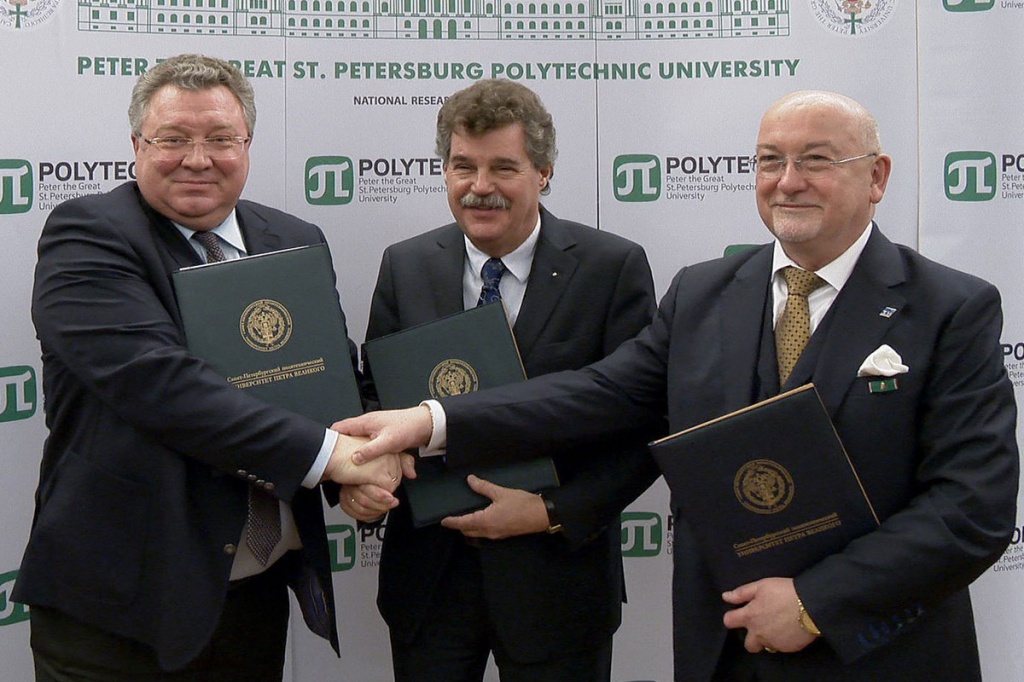 A.I. Rudskoy, Rector of the Polytechnic University, and László Ungvári, President of TUAS Wildau, have already discussed the prospects of expanding cooperation between the universities. It took more than six months to prepare the cooperation agreement in the sphere of education and research including the establishment of the Russian-German Research and Education Center. As a result, it was decided to set up the Center on the basis of the International Graduate School of Management (SPbPU) in order to implement joint educational projects.
The Technical University of Applied Sciences in Wildau, which is the largest higher education institution in Brandenburg, is focused on project work in terms of teaching future engineers. Owing to cooperation with the leading German companies and enterprises, the University takes advantage of the latest trends in science, engineering and production. Such educational process correlates with the educational policy of SPbPU.
In its turn Wildau Institute of Technology closely cooperates with TUAS Wildau, being a center for training students, scientists and economists and offering a wide range of international programs. Thomas Biermann, Chairman of the Executive Board of WIT, signed the agreement on behalf of WIT.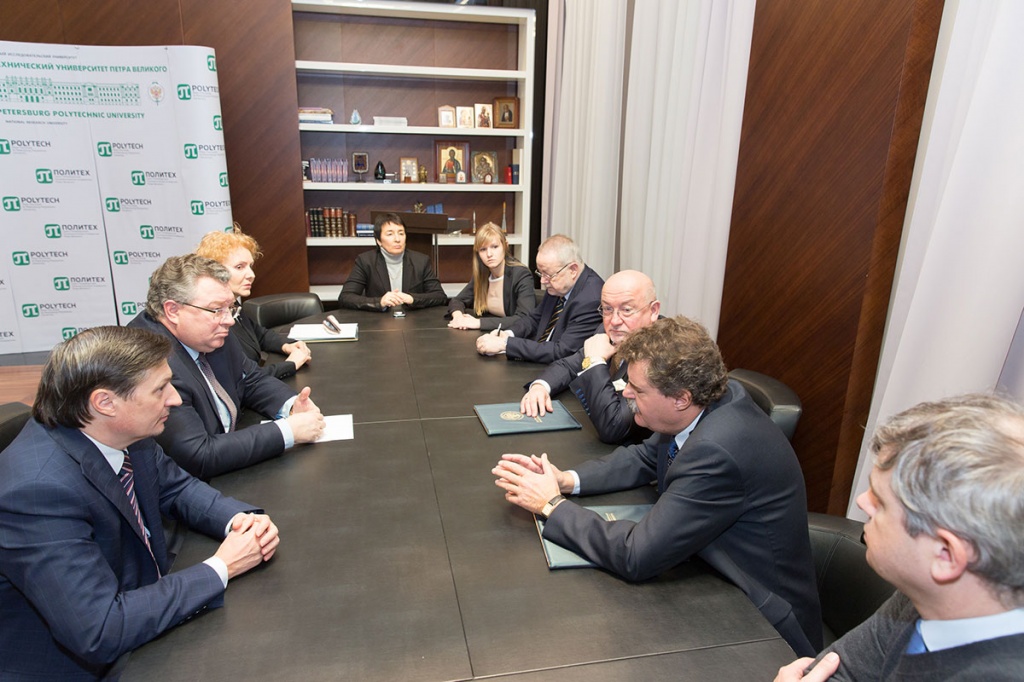 Within the framework of the Russian-German Center it is supposed to train and retrain staff, share experience concerning the latest methods and technologies of education. It is also planned to grant double diplomas of SPbPU and TUAS to students of the corresponding accredited educational programs.
All participants of the meeting remarked that the range of interaction on the basis of the newly established Center is really extensive: carrying out joint research, holding exhibitions and presentations; delivering lectures and holding seminars by the leading specialists of TUAS Wildau; organizing training sessions in divisions of Wildau University for the students of the Center.
SPbPU Media Center
Print version