SPbPU is Advancing Cooperation with the Import Substitution Department of PAO Gazprom
SPbPU is Advancing Cooperation with the Import Substitution Department of PAO Gazprom
On 6 April, a delegation from PAO Gazprom led by the head of Department 335 (the Import Substitution Department) P.V. Krylov visited Peter the Great St. Petersburg Polytechnic University to get acquainted with laboratories and scientific centers of the university and to discuss subjects and prospects of mutually beneficial cooperation.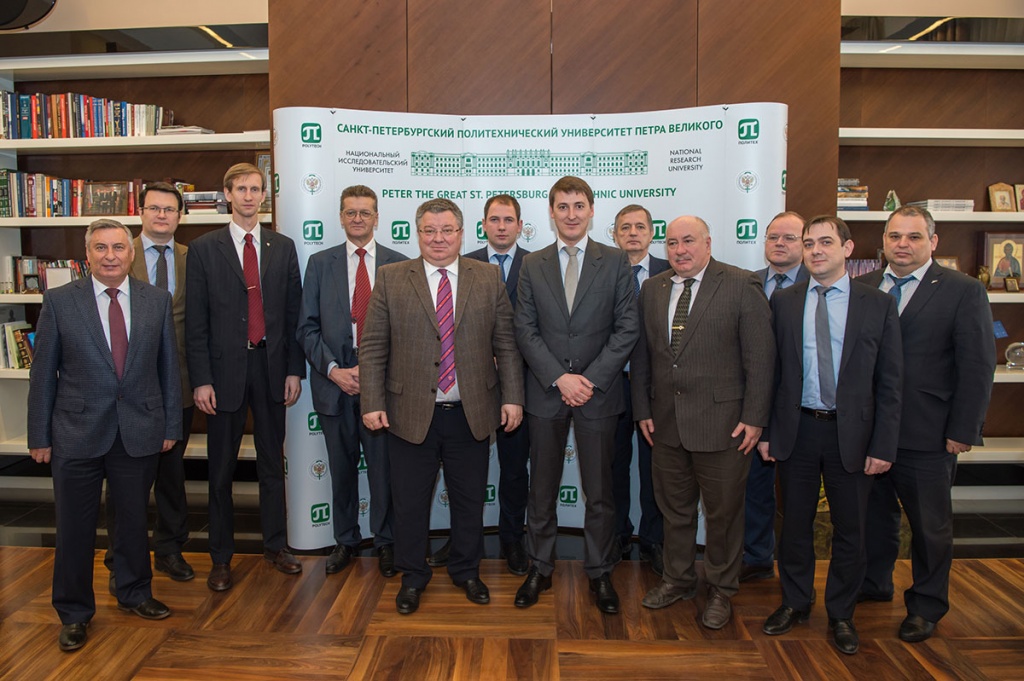 The Polytechnic University and a number of PAO Gazprom subsidiaries have been interacting for several years. Within the framework of educational activity, about a hundred of sponsored students, preliminarily tested in joint effort, are mastering engineering professions at the Institute of Energy and Transport Systems, SPbPU.
At the meeting SPbPU Rector A.I. RUDSKOY noted that "for our University Gazprom is one of the strategic partners in terms of integration. The corporation considers the University both as an educational and a research center and that is why we want to become not only a supporting university of Gazprom but also an intellectual-technological environment for joint developing and introducing technologies within the framework of the import substitution program."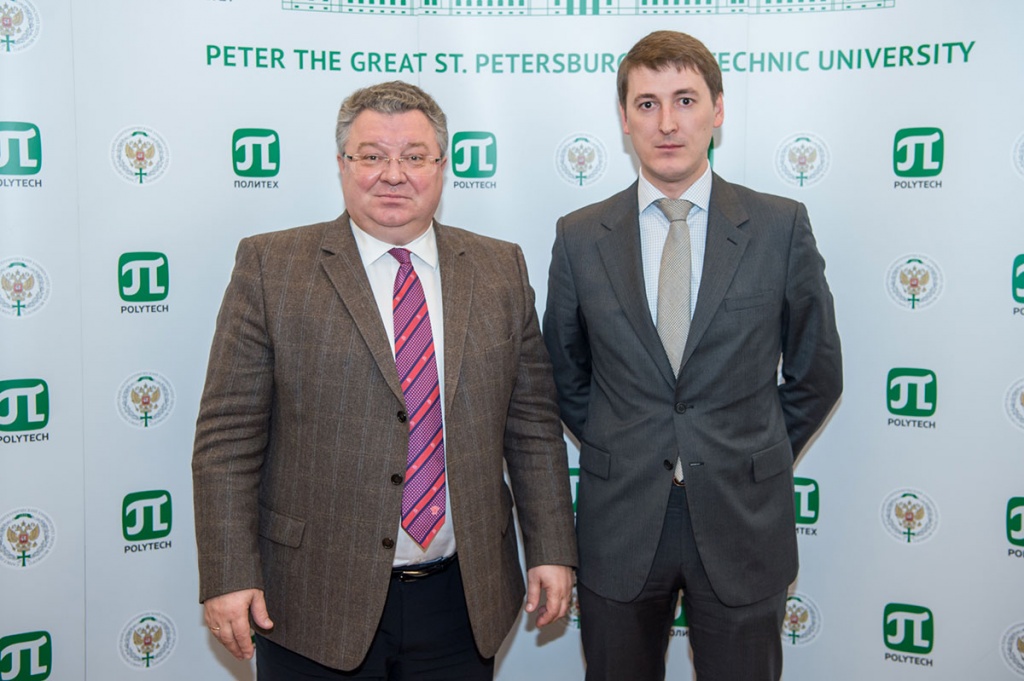 The Department, headed by Pavel V. Krylov, is responsible for searching, creating, and introducing modern technologies, equipment, and materials of a global level, substituting foreign equivalents. According to the opinion of P.V. KRYLOV, interaction of PAO Gazprom with the Polytechnic University is a bridge between industry and science. The cooperation of the university and the corporation in introducing Russian research and development into the domestic industry already has results – employees of the Computer Engineering Center (CompMechLab®) of SPbPU have developed and produced a rotary support pin of a crane, which is required for the functioning of the ice-resistant oil platform "Prirazlomnaya" for JSC Gazprom Neft.
Of particular interest for the delegation were the problems of underwater gas recovery and developing technologies of condensed gas recovery and use, therefore the representatives of PAO Gazprom were shown SPbPU Center of Controlling and Forecasting Oil and Gas Wells. The delegation also visited the Center of Additive Technologies, the Supercomputer Center "Polytechnic", the Engineering Center, and a number of scientific-research laboratories of SPbPU Institute of Energy and Transport Systems.
At the end of the meeting, the main directions of cooperation in the field of import substitution were chosen, among which there was joint participation in federal targeted programs, which would allow the plants of PAO Gazprom to enhance the technical level of production using SPbPU's scientific and engineering facilities. In addition, there are plans to involve employees of PAO Gazprom into these programs in order to increase their qualification; within these programs PAO Gazprom employees can be provided with an opportunity to write and defend PhD theses.
Media Center, SPbPU
Print version